After losing a local hero, two young friends from Colorado channeled their grief into a fundraising drive. The girls, devastated by the fatal shooting of an Arvada police officer, opened a lemonade stand to raise money for the fallen officer's family and raised almost $2,000.
Ashley Conn claimed her daughter Scarlett Reust, 9, struggled to make sense of the loss of Police Officer Gordon Beesley, who was fatally shot on June 21 by a suspect who "expressed a hatred for police," according to a statement from the department.
"They know police as their heroes and their protectors, and for one of them to pass like that is really just kind of confusing," Conn told Fox News.
Scarlett immediately expressed to her mom, "What if that was my dad? He had kids … like, what if that was my dad?" However, she quickly turned her grief into a plan of action.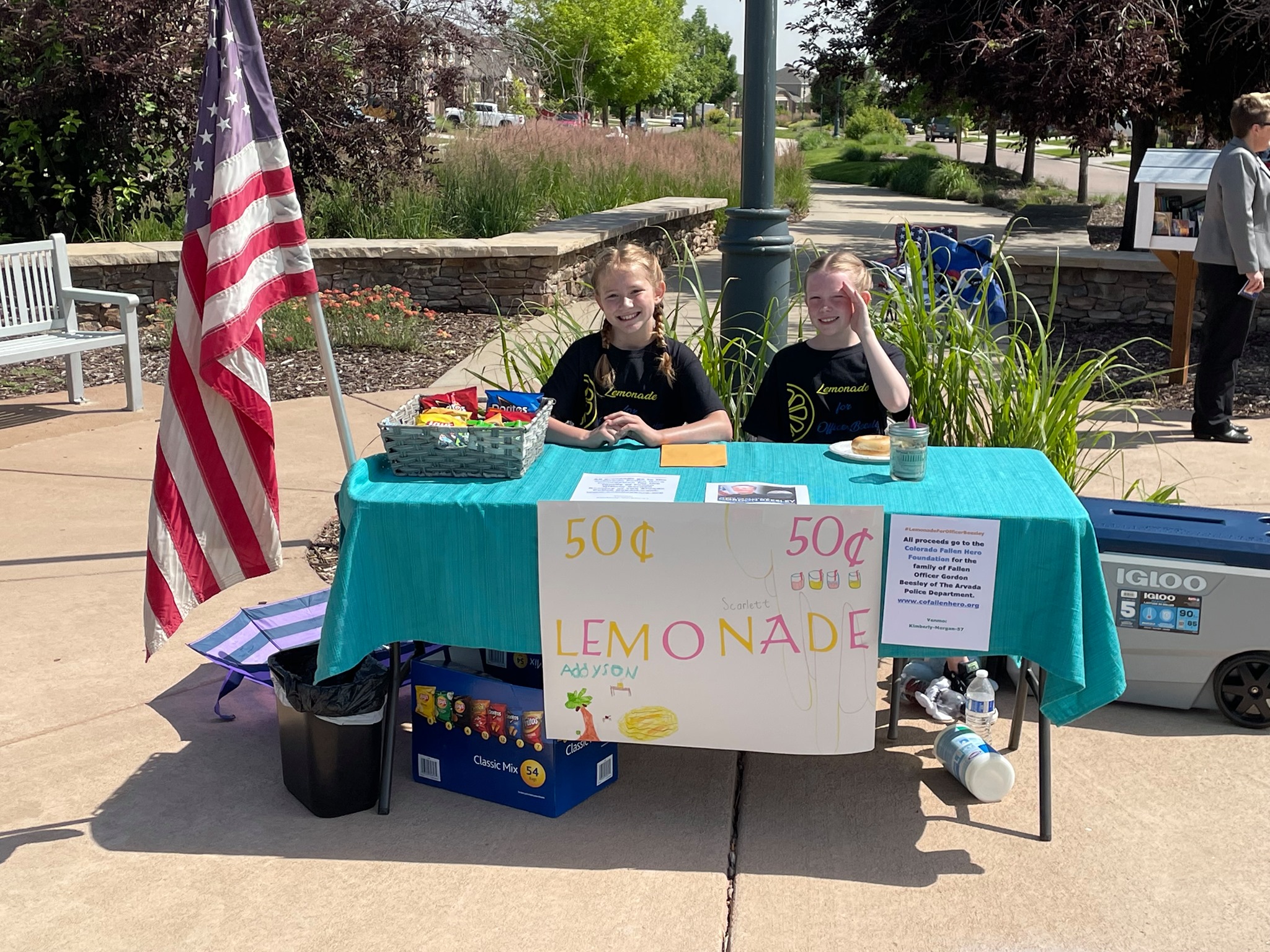 Teaming up with her best friend, 10-year-old Addyson Elliot, Scarlett decided to erect a lemonade stand in central Commerce City. The girls also printed t-shirts that read, "Lemonade for Officer Beesley," charging 50 cents a glass from their stand adorned with a large American flag.
Beesley, survived by a wife and two children, was a 19-year veteran of the Arvada Police Department. A school resource officer who once earned the Arvada Employee of the Year award, Beesley was also known for accompanying kids to school on their bicycles in the absence of guardians, to make sure they arrived safely.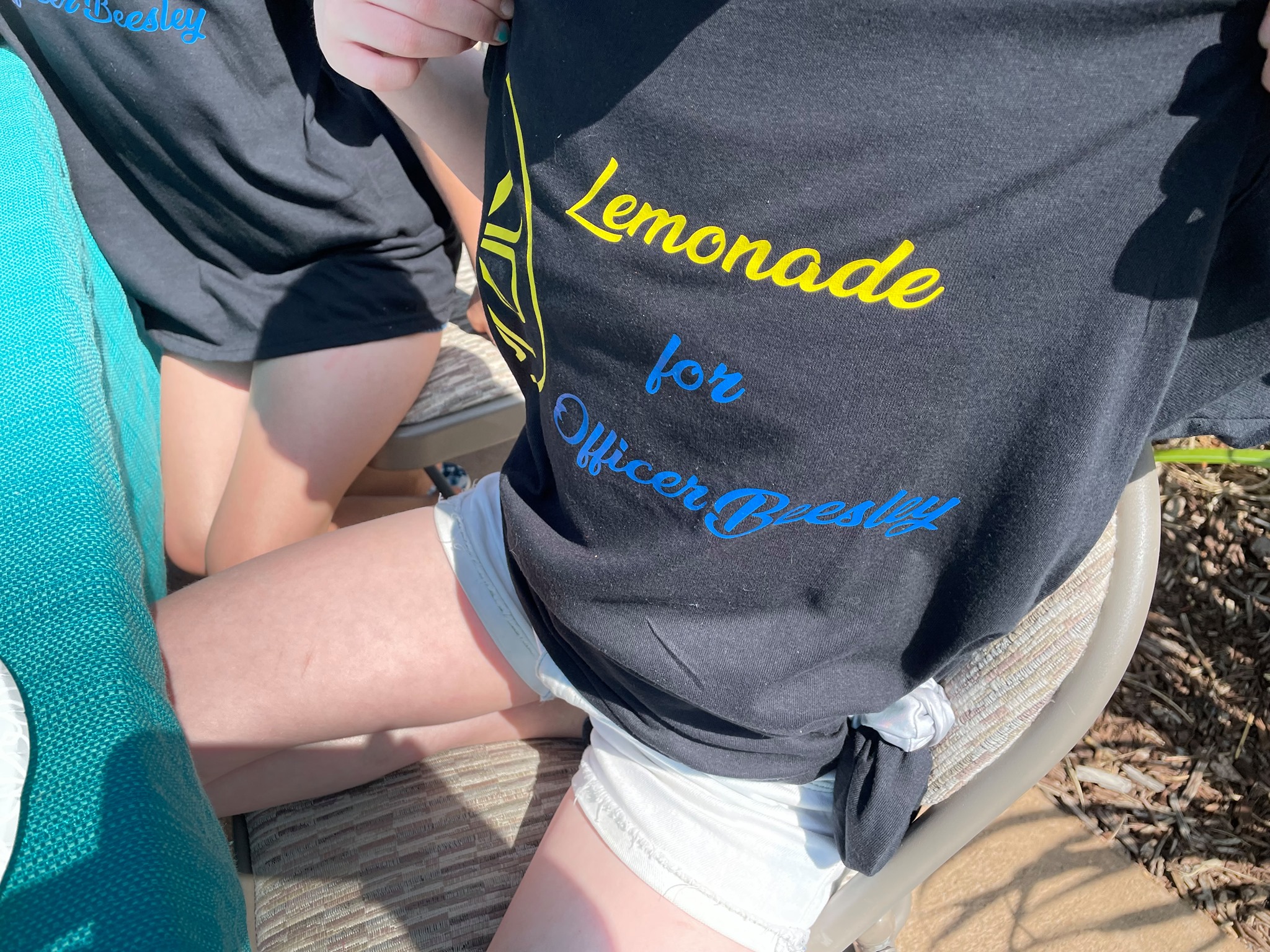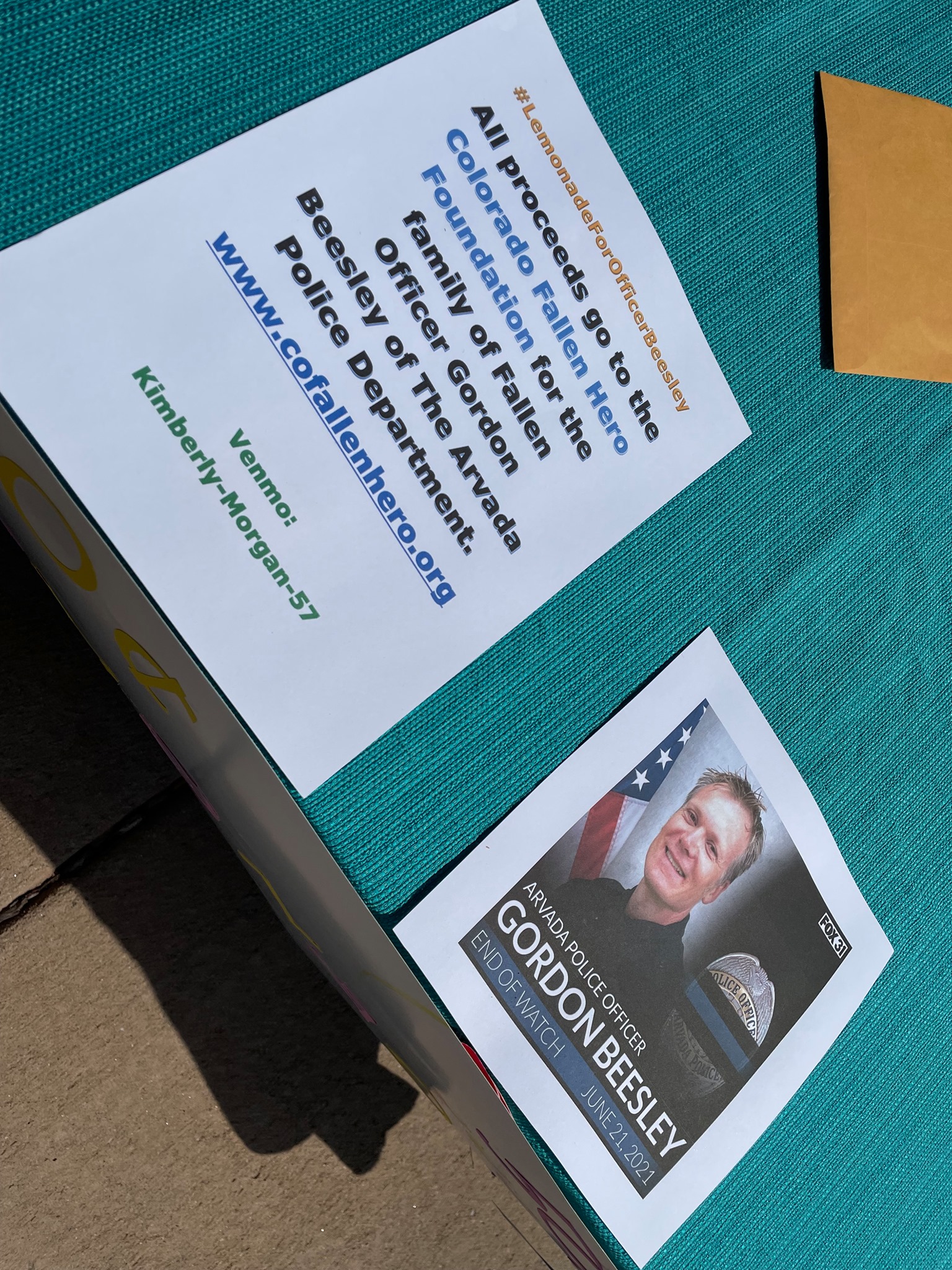 After the success of their first day, Scarlett and Addyson returned for two more days selling lemonade under the Colorado sun. They met dozens of mourners and well-wishers along the way. Some knew Beesley and shared memories; others who were moved by the girls' initiative simply gave generously.
Conn claimed that one teenage customer, whose own father was an officer, "emptied her wallet," according to Conn.
"We sold about six jugs," Scarlett told KDVR. "People came and didn't even want any lemonade, but just gave us money. It just grew and grew and grew."
The girls' motive remained simple: "We wanted [the Beesleys] to feel happy even though they lost a very good family member," said Addyson.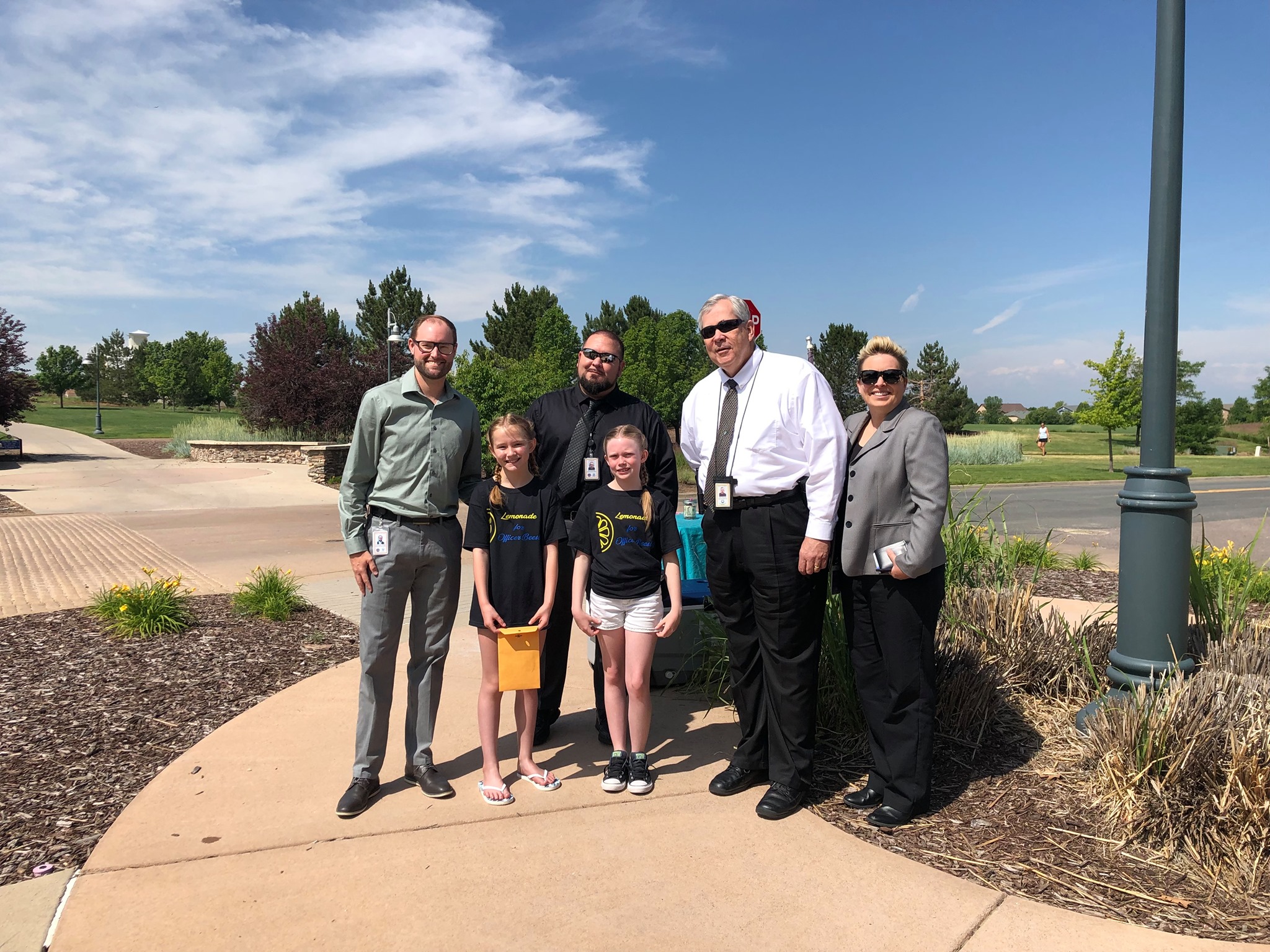 Colorado's 17th Judicial District Attorney's Office even helped publicize the fundraiser on Facebook. "Our staff chipped in to help the girls reach their goal," they posted. "We are so glad that Addyson and Scarlett live in our area. They are shining examples for our Adams County community and beyond."
At the end of June, Scarlett and Addyson presented their earnings—over $1,800—to Arvada's chief of police, Link Strate. The officers were "teary-eyed" according to Conn. Although they were "broken" on losing one of their brothers, they felt really warm with the girls' initiative. The money will reach Beesley's family via The Colorado Fallen Hero Foundation.
The industrious girls' generosity has sent waves of positivity through their grieving community, and to Beesley's nearest and dearest.
"For those two little girls to think of him and to work on that lemonade stand, and to give their proceeds to Officer Beesley's family, will make a statement to this department that I don't believe I can express," said Strate.
Share your stories with us at emg.inspired@epochtimes.com, and continue to get your daily dose of inspiration by signing up for the Epoch Inspired newsletter at TheEpochTimes.com/newsletter