A humpback whale calf spotted performing a spectacular breach in Australia appears to soar through the air—and was captured in several perfectly timed photos snapped by a tour guide.
"The calf's first breach was airborne, followed by mom, who did a great effort as well," whale watching guide Peter Lynch told The Epoch Times. "We didn't realize how good the effort was until we looked at the photos."
Lynch, 57, uploaded his best shots to Facebook where friends, fans, and followers commended his work by the hundreds. Some were attendees of the tour who witnessed the breach in person.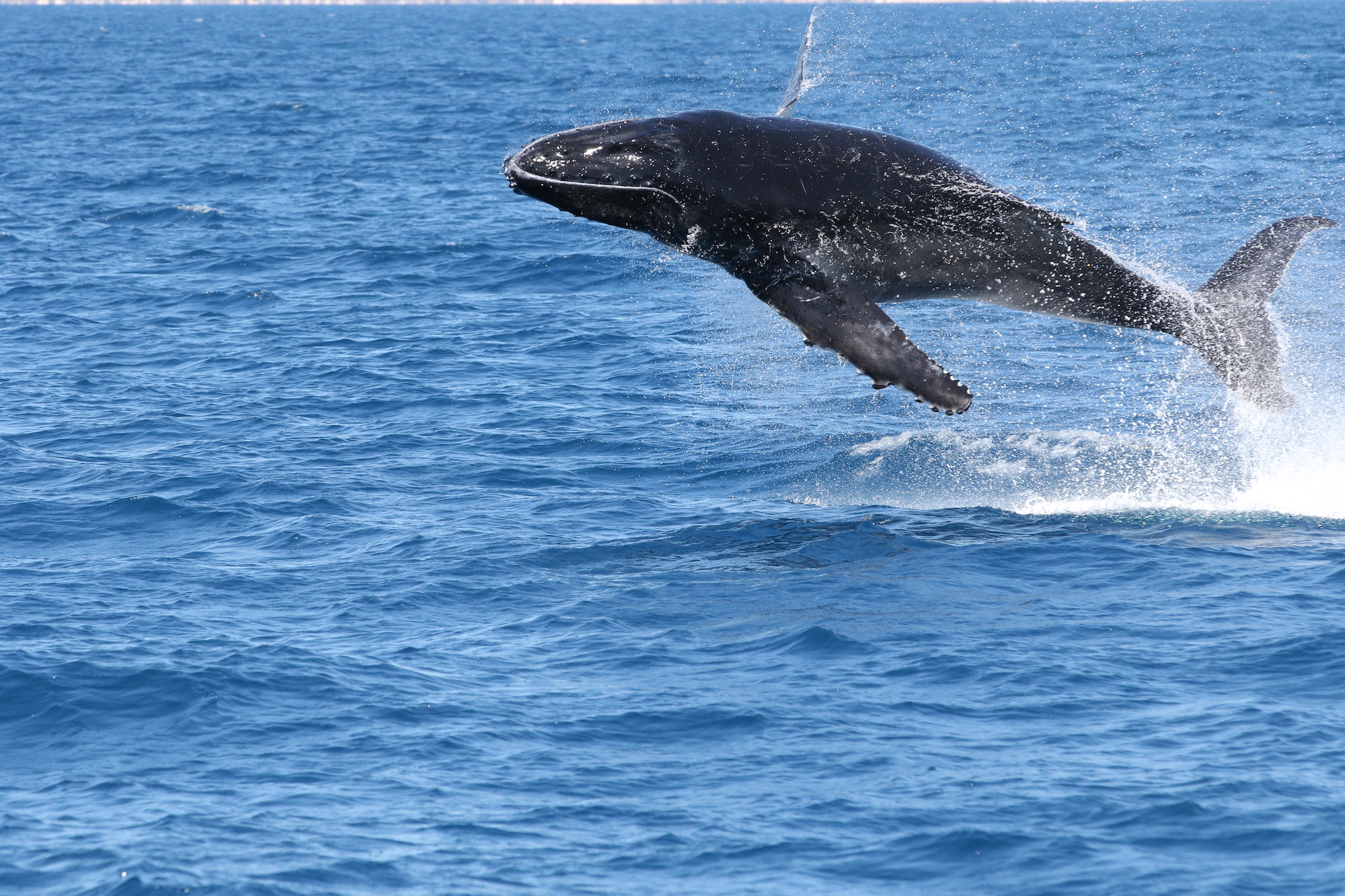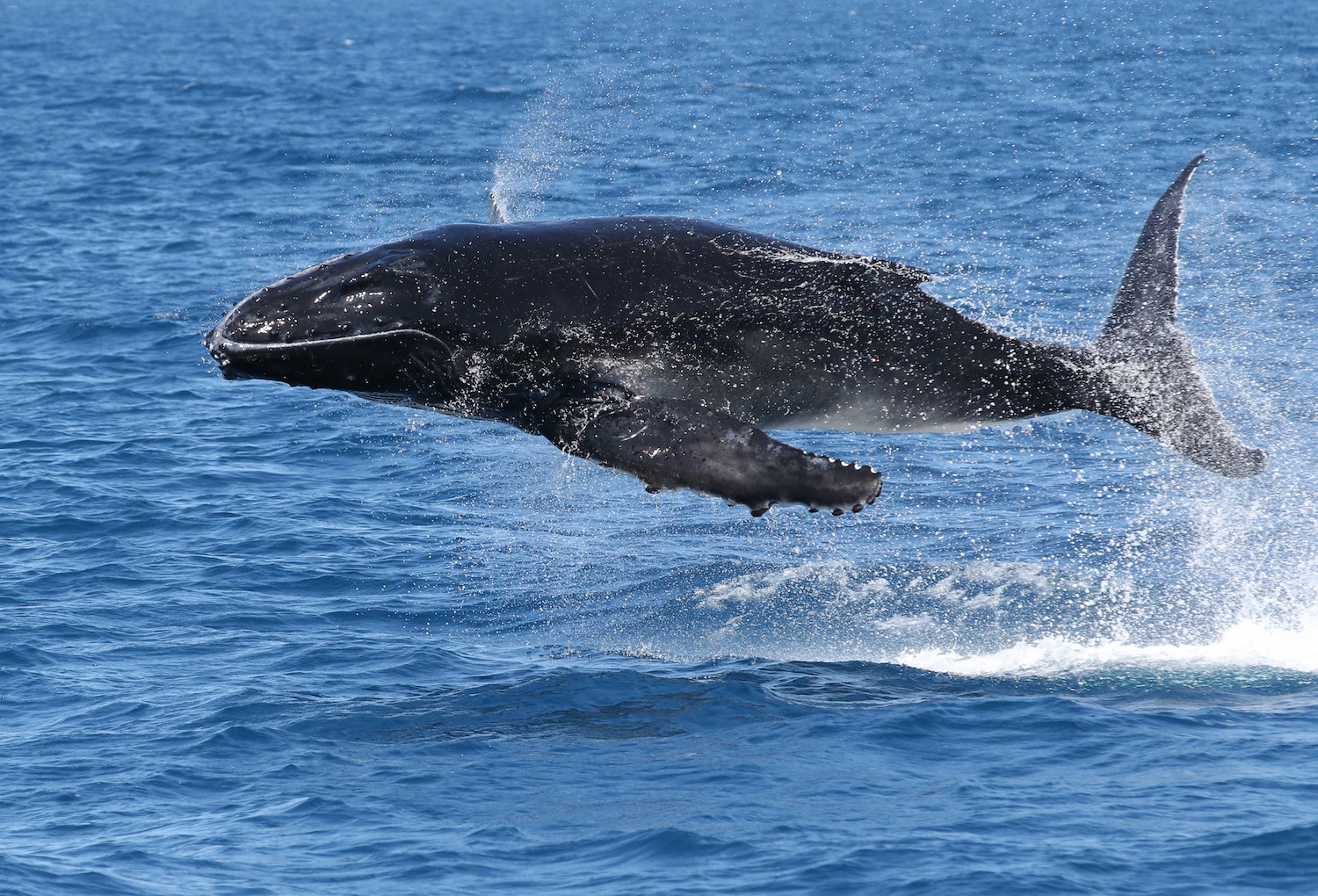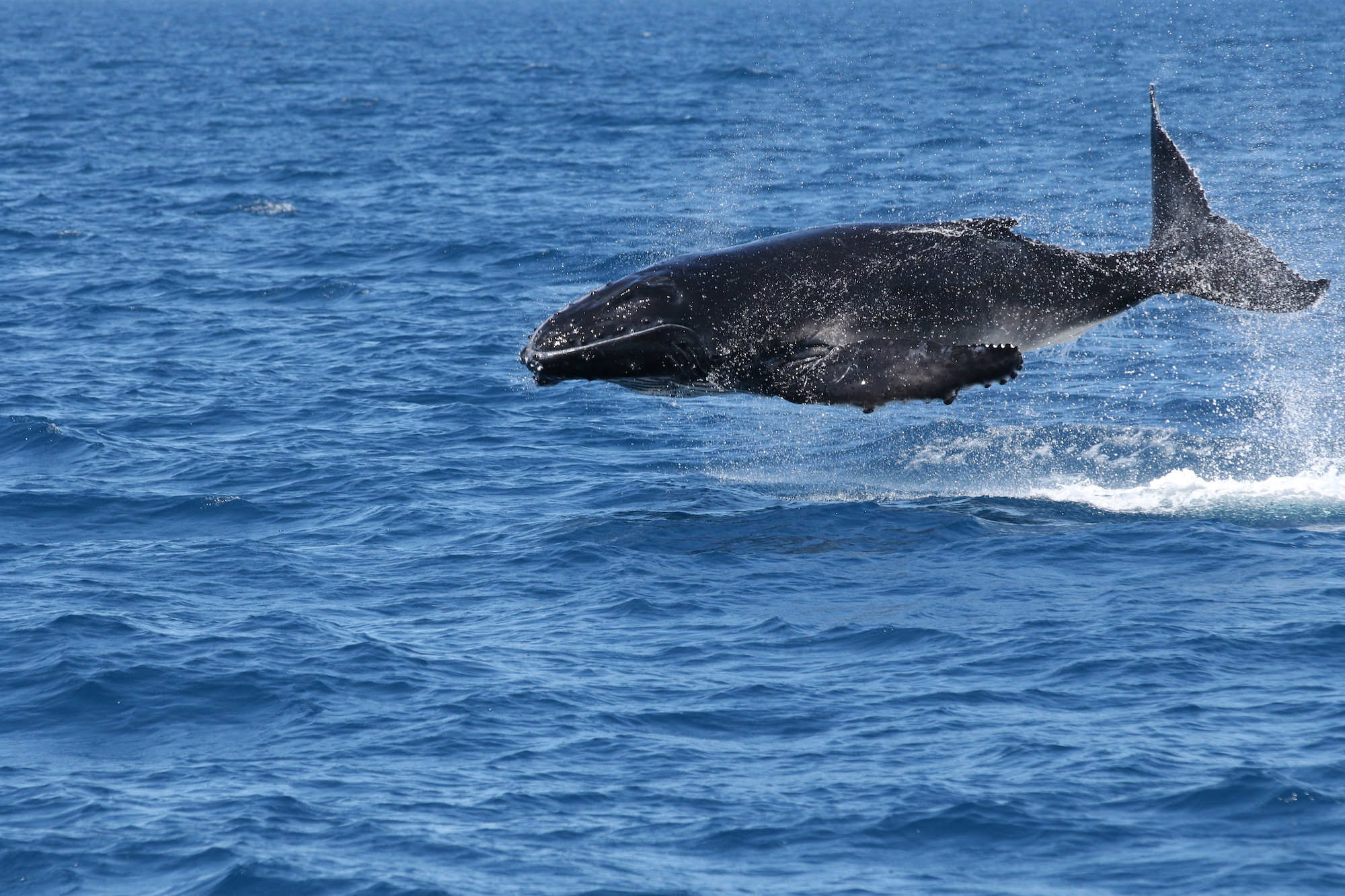 "Three years ago, we had a mom and calf southern right whale pair in the bay, and we were very lucky to see them breach," said Lynch, owner and operator of Blue Dolphin Marine Tours in Queensland. "On September 25 [this year], we were with a mom and calf pair. We had seen them from a distance, splashing about."
He added, "When we got there they were quiet, but then we noticed a big head rise, a quick movement forward, and a dive, so we thought they might be about to do something. They did."
Delighted with the results of his impeccably timed shoot, Lynch said, "It's not very often you're in the right place at the right time to see a breach like that, let alone ready with a camera."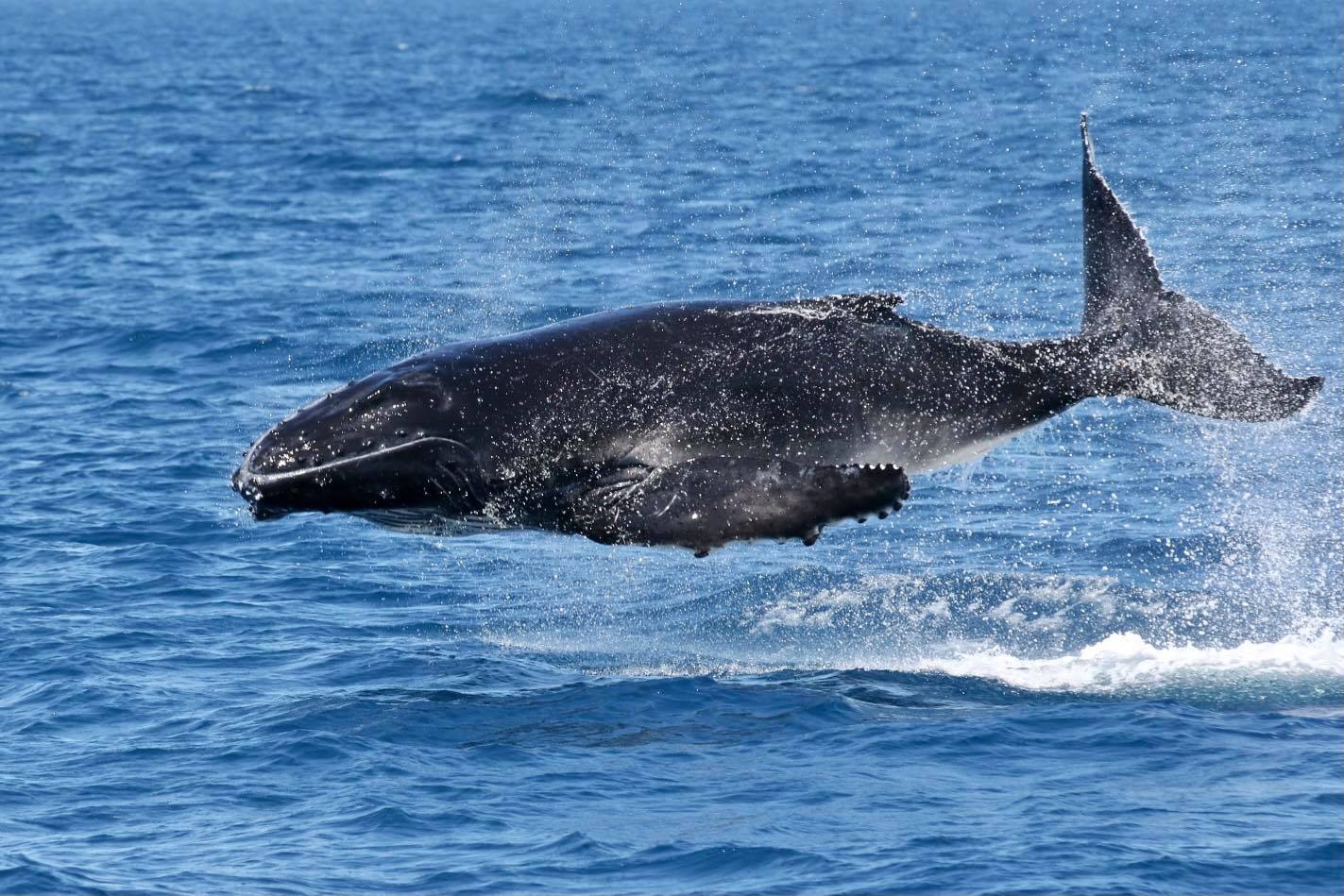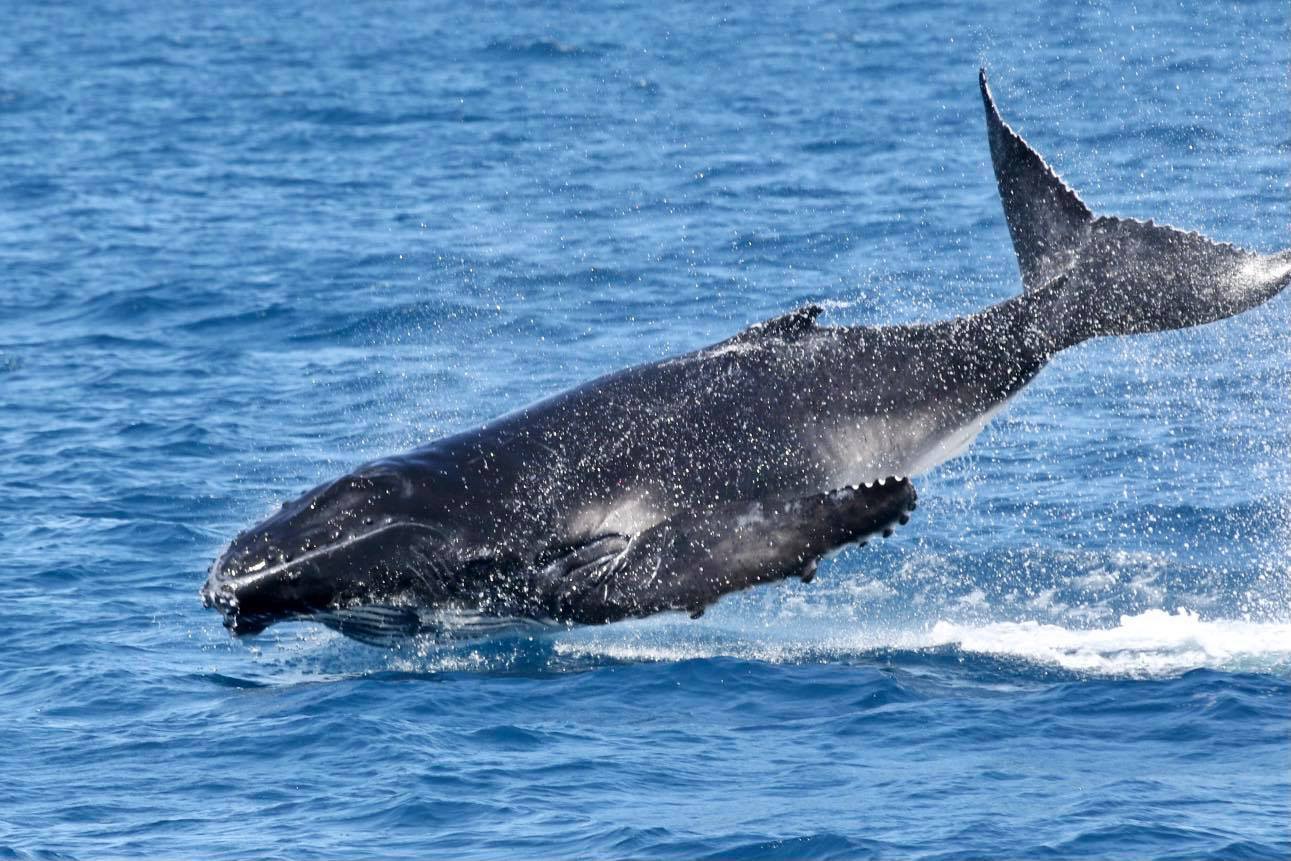 Public response has been great, he said, noting that many across the world love seeing whales; and seeing a baby playing like this one is what the world needs with all that's going on these days.
After the shots were snapped, the tour witnessed another remarkable encounter the following weekend when a calf cleared the surface on its first breach effort, followed by a mom and their "escort whale." Calves are light compared to adult humpbacks, which can weigh up to 50 tons.
Lynch, who skippers his tour vessel, said they have seen dolphins playing and jumping on his tours many times. On whale tours, breaching adults and calves are not uncommon, "but normally only getting half to two-thirds of their body out of the water" is all one can expect, he said.
Among whale types, humpbacks are best known for this behavior.
Share your stories with us at emg.inspired@epochtimes.com, and continue to get your daily dose of inspiration by signing up for the Epoch Inspired newsletter at TheEpochTimes.com/newsletter