Copenhagen reached out to us with the austere nostalgia of a Hammershoi painting. Its somber interiors, fitted with just the bare necessities of contemporary living, faded outside under the murky skies as we trooped on, facing a brutal September wind, stopping here and there to look at all the things that caught our eyes through the frames of vintage windows darkened by the rain. But it took us a moment to see and understand the incredibly and positively fascinating Copenhagen. 
The Danish capital always ranks high in surveys of the world's best cities, and there's no shortage of things to see and do. It's big enough to have world-class museums, restaurants, and attractions; and small enough to make them easily accessible. Its unerring ability to blend quaint and cool is always as surprising as it is convenient. One minute you're in Indre By or Christianshavn, strolling along a cobbled street with roses and hollyhocks growing out of the pavement; the next, you're hanging with the hipsters among the indie boutiques and bars of Vesterbro and Norrebro.
In summer, you can hit the beaches and harbor pools; in winter, you can wander festive streets strung with fairy lights and get your hygge fix in cozy, candlelit cafés. There's fresh design at every turn, and the food scene is always buzzing. The fact that just about everyone speaks English certainly helps too. The Danes take the quality of life seriously and it shows—Copenhagen is a success story that really works for locals and tourists alike.
A Lively Urban Scene
This is an intellectual destination, with an urban art scene flaunting everything from the gentle, innocent curves of Eriksen's "Little Mermaid" (since 1913 a controversial symbol of the city) to the daring and inquisitive murals by Skensved and Organ81. Copenhagen has so much to offer behind the walls, in all kinds of sanctuaries that shelter you from the restrictions of the Nordic weather.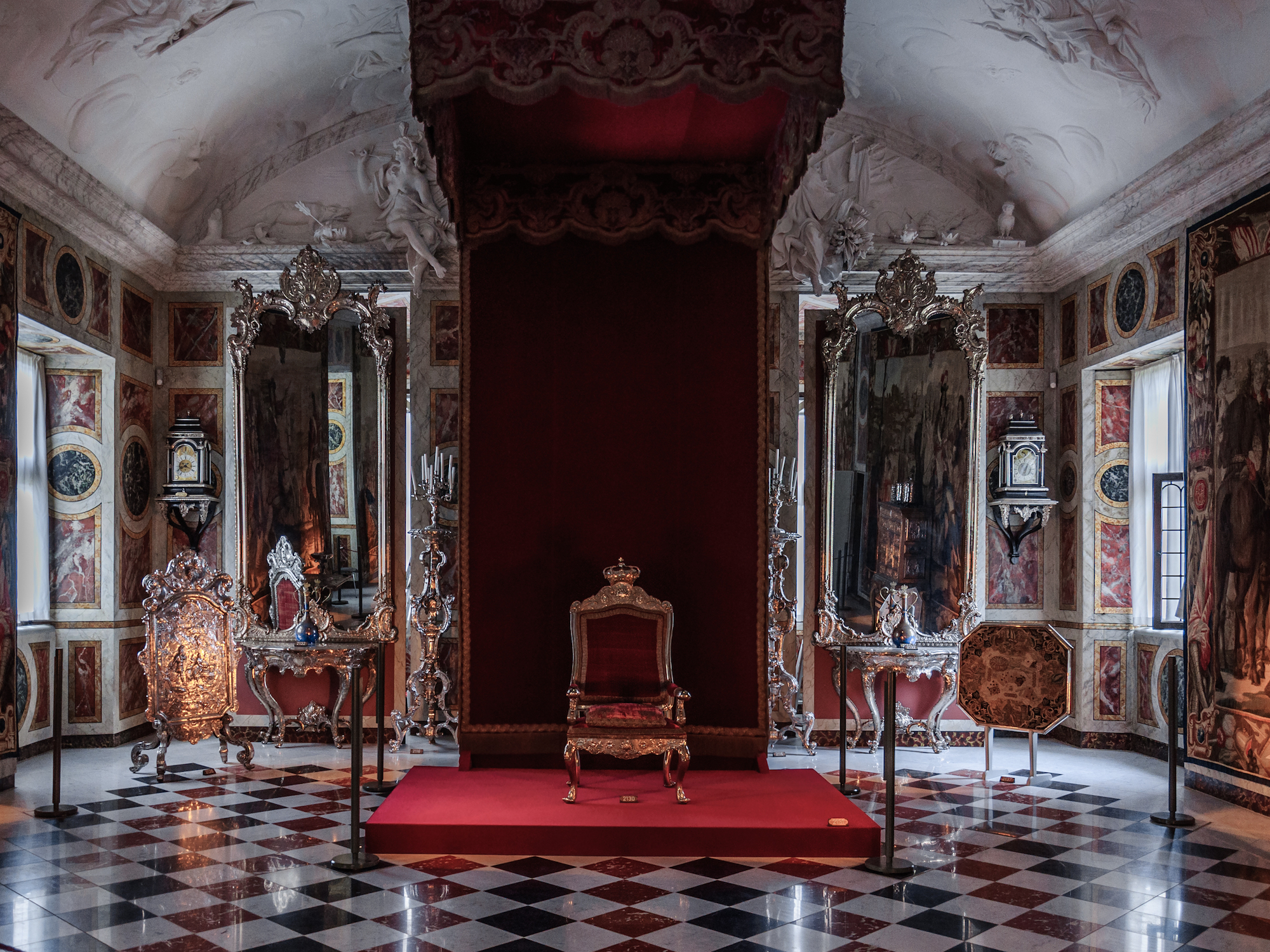 All the museums that put this city on the map— particularly the Ny Carlsberg Glyptotek and the Statens Museum for Kunst—are iconic landmarks that are hard to see if you are pressured for time. If you pencil any of them into your calendar, you should also add the Experimentarium and the Amalienborg Palace, but also smaller gems like the Copenhagen Amber Museum, and definitely Rosenborg Castle. 
Friendly Folks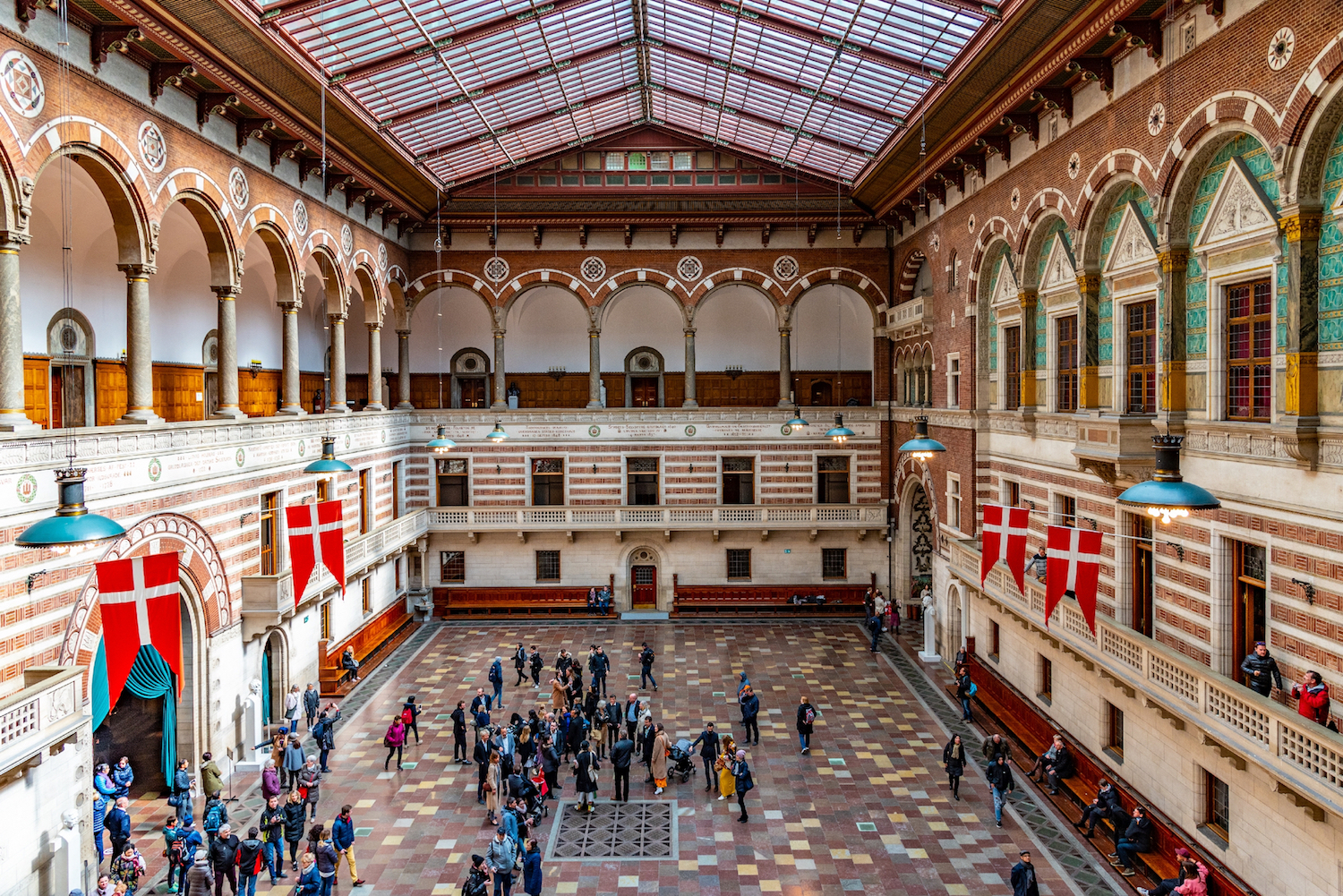 When we first visited Copenhagen, the Radhus (City Hall) was at the top of our list of must-see attractions—it had to be since it was the venue where we got married.  Ulterior reasons aside, this edifice is an architectural gem with interiors worth seeing. The imposing structure is grim and austere under heavy clouds, but uncannily happy inside, where all the clerks are too polite and cheerful for words. You will have a similar experience inside the Christiansborg Palace and most other governmental buildings. Even the police are friendly and helpful. 
Copenhagen will keep on surprising you with gourmet revelations like Noma and Marchal, and the most incredible chocolate cake in the world—literally beyond compare—at Nyhavns Faergekro, set in one of the colorful townhouses that line up the 17th-century waterfront along the Nyhavn Canal. After we said our vows in 2009, we stopped at Nyhavns Faergekro for lunch and we fell in love with this Viking fantasy. We still tell the story of that chocolate cake, and we always begin it with "once upon a time in Copenhagen."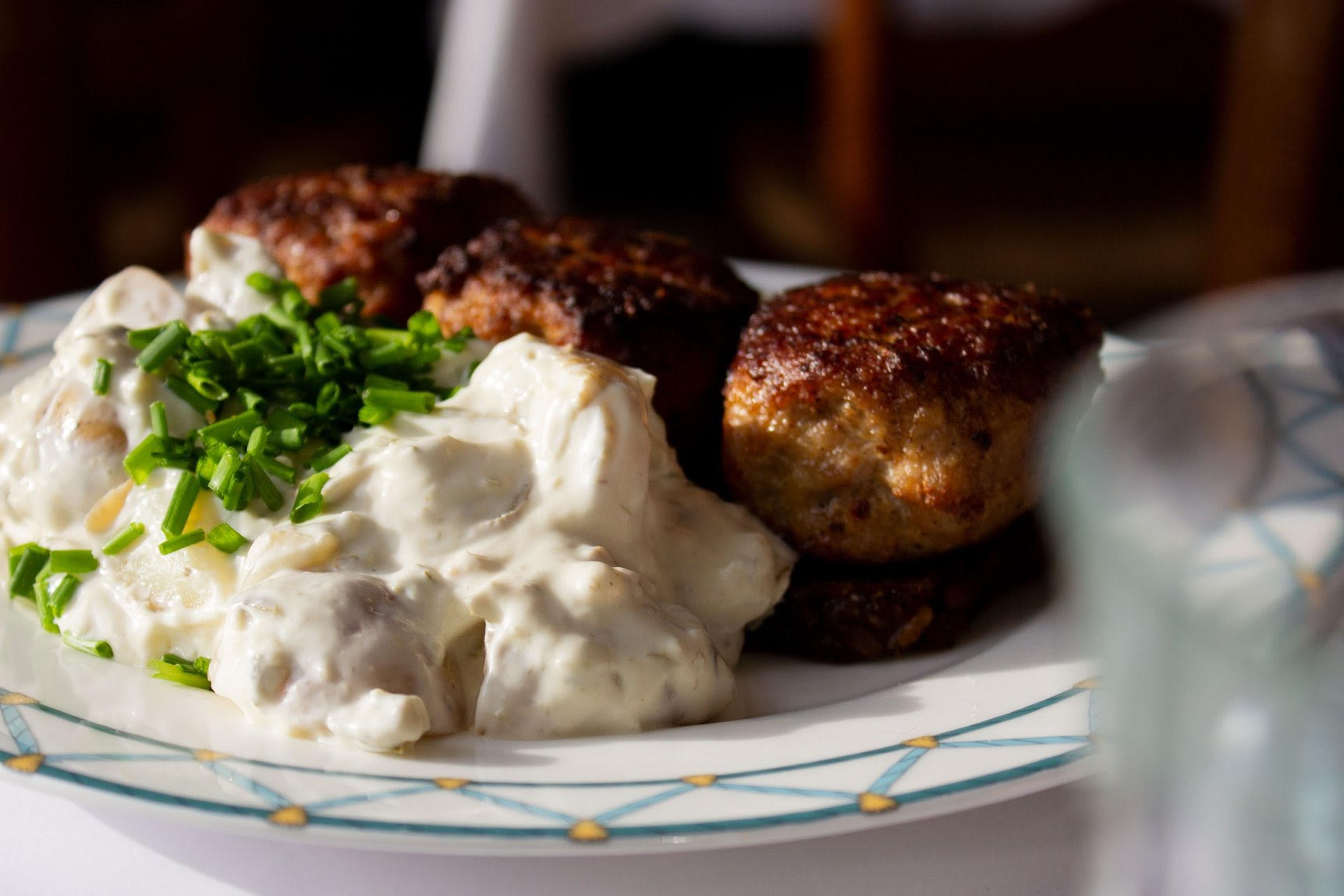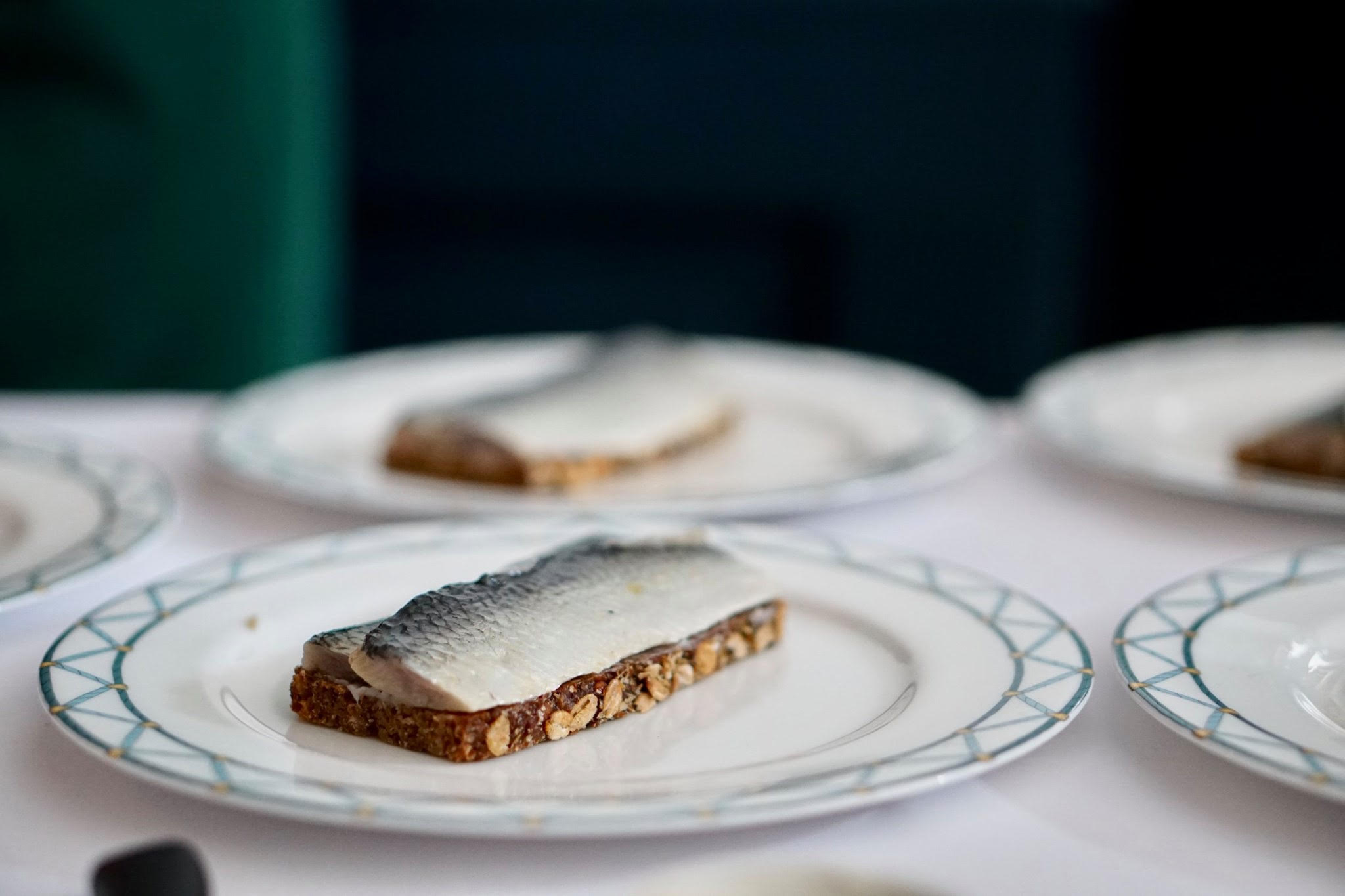 A Night to Remember
Despite these accolades, there are other things we'll remember about our visit to Copenhagen that will always make both of us smile and return to this Nordic gem for our civil marriage anniversary every year: the first hotel we stayed in, KFC late at night, herring with aquavit in the morning, and catching pneumonia on the canals.
The first hotel we stayed in will remain unnamed because it was a somewhat bad experience. We drove more than 10 hours from our home in Germany and we reached the hotel shortly before midnight. We were excited to arrive in the city that would mark the beginning of our happily ever after, but we were tired and hungry, both qualities that can cloud the perception of any kind of expectations. 
The night manager, a young man hailing from Spain, working part-time to support his studies, offered us a bottle of cava although the bar was closed. He promptly advised hurrying around the corner to any fast-food eateries because most of the nearby restaurants were already closed. He did his job with grace and flair: he took care of our luggage and put the celebratory sparkling beverage in an ice cooler in our room while we rushed outside to grab a bite to eat.
We remember our first dinner in Copenhagen that night, just across the gray Radhus, at KFC. They were about to close, but they understood our situation, and they kept their doors open long enough for us to enjoy fried chicken and corn on the cob accompanied by a mop fragrant with chlorine, handled with rhythmic panache by one of the staff youths all while recommending to us places for authentic Danish food and beer. We still remember that evening, the kindness of the waiter, and how brilliant his suggestions were. 
Back at the hotel, which shall remain unnamed, we experienced the antithesis of hospitality when we opened the door of our room. To help you imagine our predicament: they put a queen-size bed in a walk-in closet and crammed in a writing desk, an office chair, and a dresser. Our little shop of horrors for the night kept on surprising us with a bed that squeaked at every turn. Any move we took, any gentle sigh, caused a tremor that imposed an undesired restriction of chastity upon our anticipated moments of nuptial bliss. But, thanks to our lucky stars and the über-professional Spanish night manager, we had the cava. After a couple of drinks and a few giggles that made that bed rock back and forth like a raft on a troubled sea, we went straight to sleep.
The bed woke us up early the next day and we adventured around the corner to find Hotel Bethel, which, luckily, had a room. Copenhagen has a dozen or more exclusive luxury hotels to choose from, but sometimes a one-of-kind experience is just not about five-diamond resorts and extravagance. Simple people can appreciate magnificent opulence and taste, while at the same time having more humble requirements—and Hotel Bethel is just in this category. 
The hotel faces the canal and the iconic row of colored townhouses of Nyhavn. This is by far the most picturesque area of the city, and Hotel Bethel is a warm and friendly base camp for anybody visiting. This place is not about exclusivity, for you are as likely to meet young backpackers here, as you are to rub elbows with a bank CEO from out of town. We keep fond memories of this little hotel not far from Tivoli Gardens.
Harbor in sight, we checked in and headed out to Puk, a restaurant recommended by the KFC mop virtuoso for a late breakfast. Puk is a gem of a place in a cellar of sorts. It has a rustic decor, furniture that smells like aged wood, and a collection of photographs that can make you linger for hours. Their herring deserves raving reviews, especially when served with potatoes, onions, and a sampling of aquavit at 10:30 in the morning to chase away the September chills. 
Now Comes Pneumonia
Warmed up by the strong drink, we adventured to Nyhavn, and we decided to book a boat tour of the canals. If the weather seemed chilly while walking, being on the water in a cocoon of mist and brisk wind is a torment no one should endure without the proper Nordic clothing. As you can imagine, one of us sacrificed a jacket to protect the other—and just hours later, he landed in the emergency room with pneumonia. 
We learned a lot that first year. We still make spontaneous choices when we visit Copenhagen, but now we know how capricious September can be, and we wear the right clothing. 
As hotels go, we pick the ones with good guest reviews. We've never returned to KFC, but we still go for herring at Puk and for chocolate cake at Nyhavns Faergekro. No matter what our future travels bring, our first impressions of the city remain the strongest. We'll always have that Copenhagen with chocolate and aquavit, with the icy mist on the canal, and with the rock-a-bye-baby bed from hell. 
A former military journalist, Mihaela Lica-Butler is a senior partner at Argophilia Travel News. Besides her work as a PR pro and travel journalist, she spends her time writing children's fairy tales and cookbooks.
Phil Butler is a publisher, editor, author, and analyst who is a widely cited expert on subjects from digital and social media to travel technology. He's covered the spectrum of writing assignments for The Epoch Times, Huffington Post, Travel Daily News, HospitalityNet, and many others worldwide.