In 2019, an inspiring photo of a young college senior, praying for a Volusia sheriff's deputy and his family at their table in a Zaxby's restaurant, went viral.
Today, that former Stetson University senior has graduated to become an Army officer serving at Fort Campbell, Kentucky.
Then as now, faith played a big role in his life.
The officer, Juan O'Neal, now 23, shared with The Epoch Times what inspired that off-the-cuff prayer moment while at the Zaxby's on Woodland Boulevard in DeLand, Florida, that day.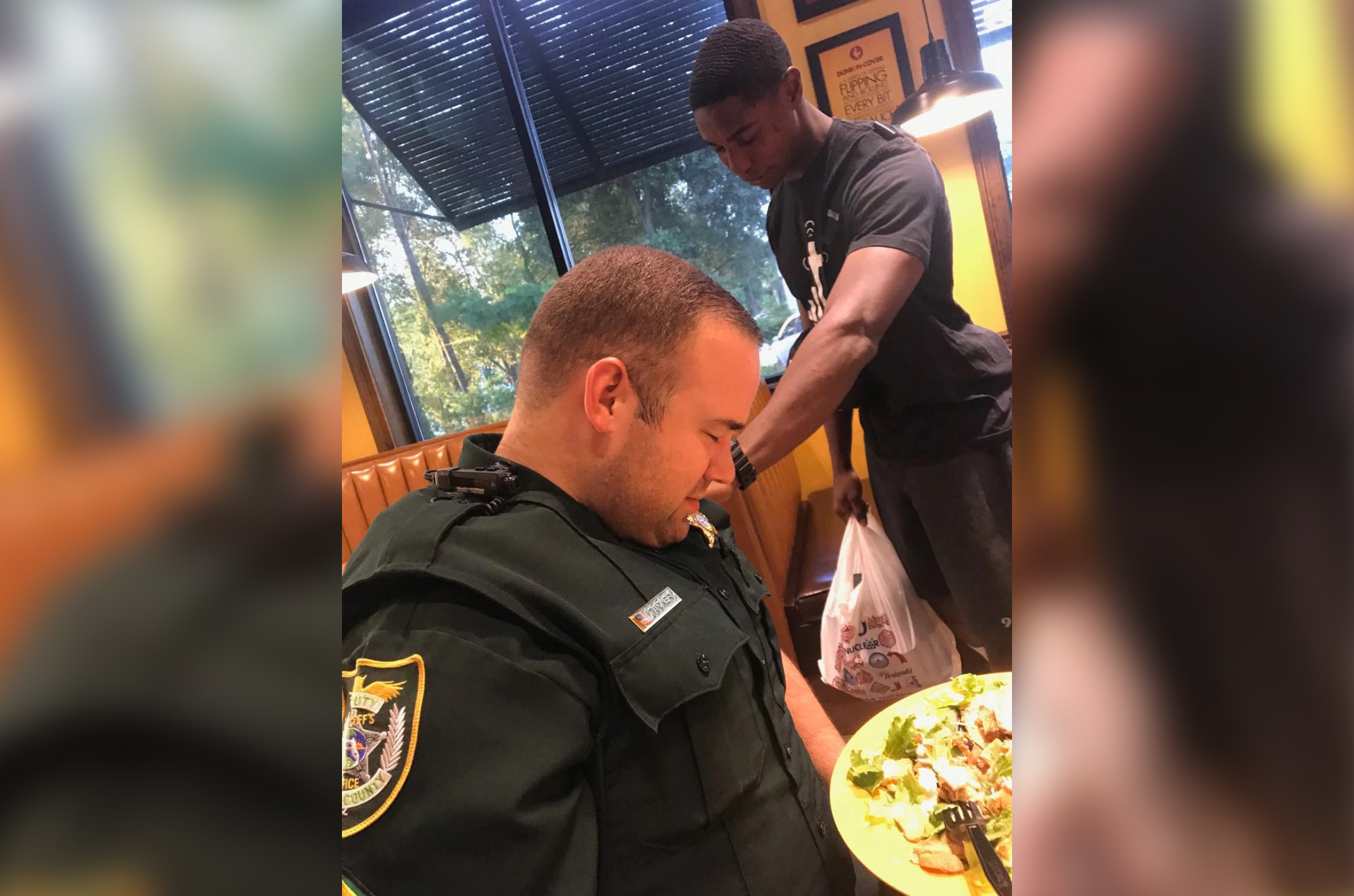 "I remember on the car ride to Zaxby's I prayed to God asking Him to use me," he said, wanting to surrender to the Lord and "do whatever he asked of me."
"When I walked into the restaurant, I saw Sergeant Tucker holding his son," O'Neal added. "I just felt compassion for Sergeant Tucker because my dad is also in law enforcement.
"I wanted to let him know that I care about and appreciate him.
"So I felt led to pray for him."
O'Neal, originally from Harris County, Georgia, admitted feeling a bit awkward at first; after approaching the table, he was just about to offer his prayer when the deputy vacated his seat and went to the restroom.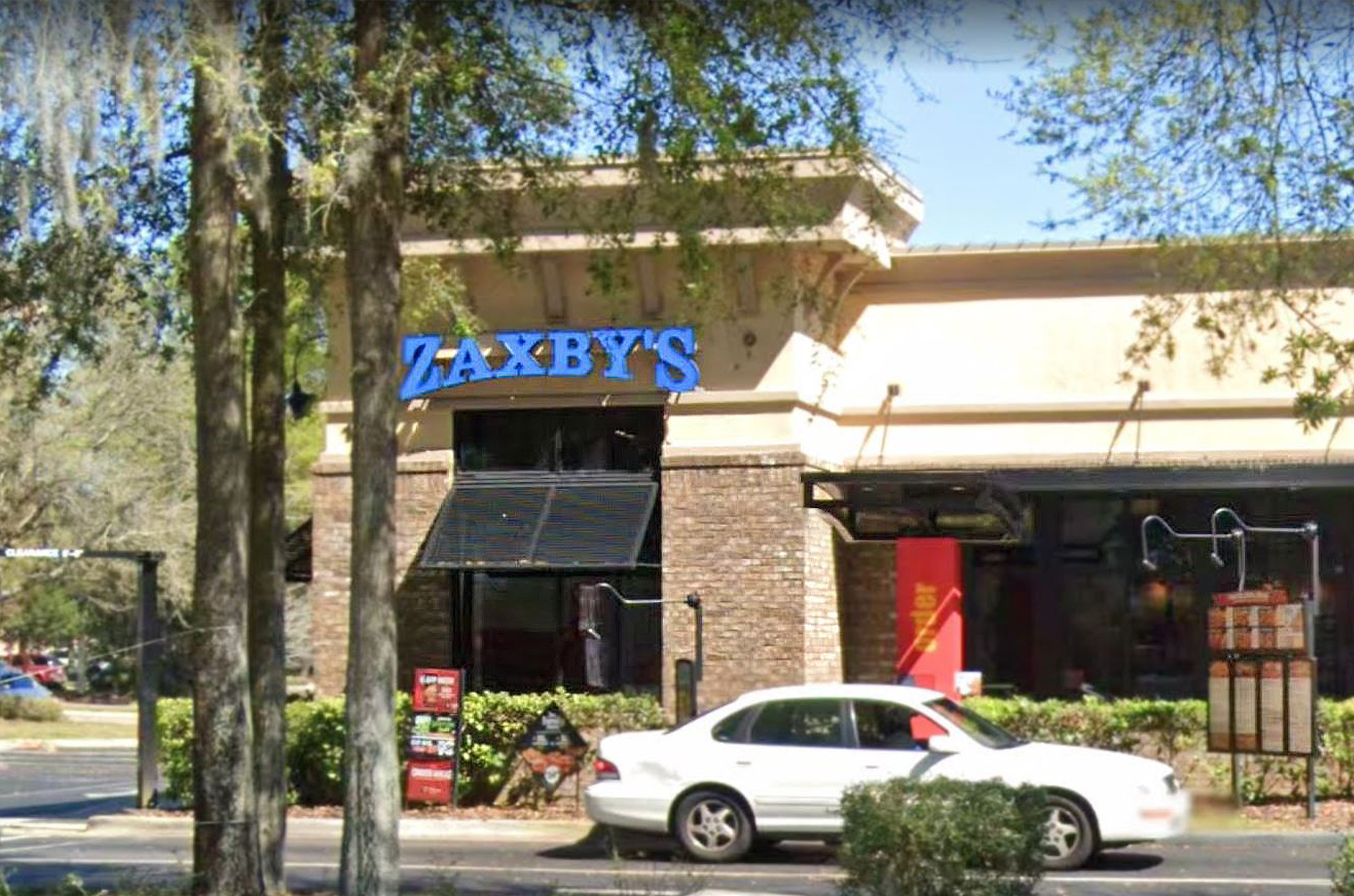 The former student said he chatted with the family, and it worked out in the end, though, adding that Sergeant Tucker was "extremely thankful and open to me praying with him and his family."
"I always welcome a prayer!" Officer Tucker was recalled saying.
Afterward, his wife was in tears while he expressed gladness for what O'Neal had done.
Years passed. O'Neal graduated and moved Clarksville, Tennessee near the Army base where he would serve just across the Kentucky border.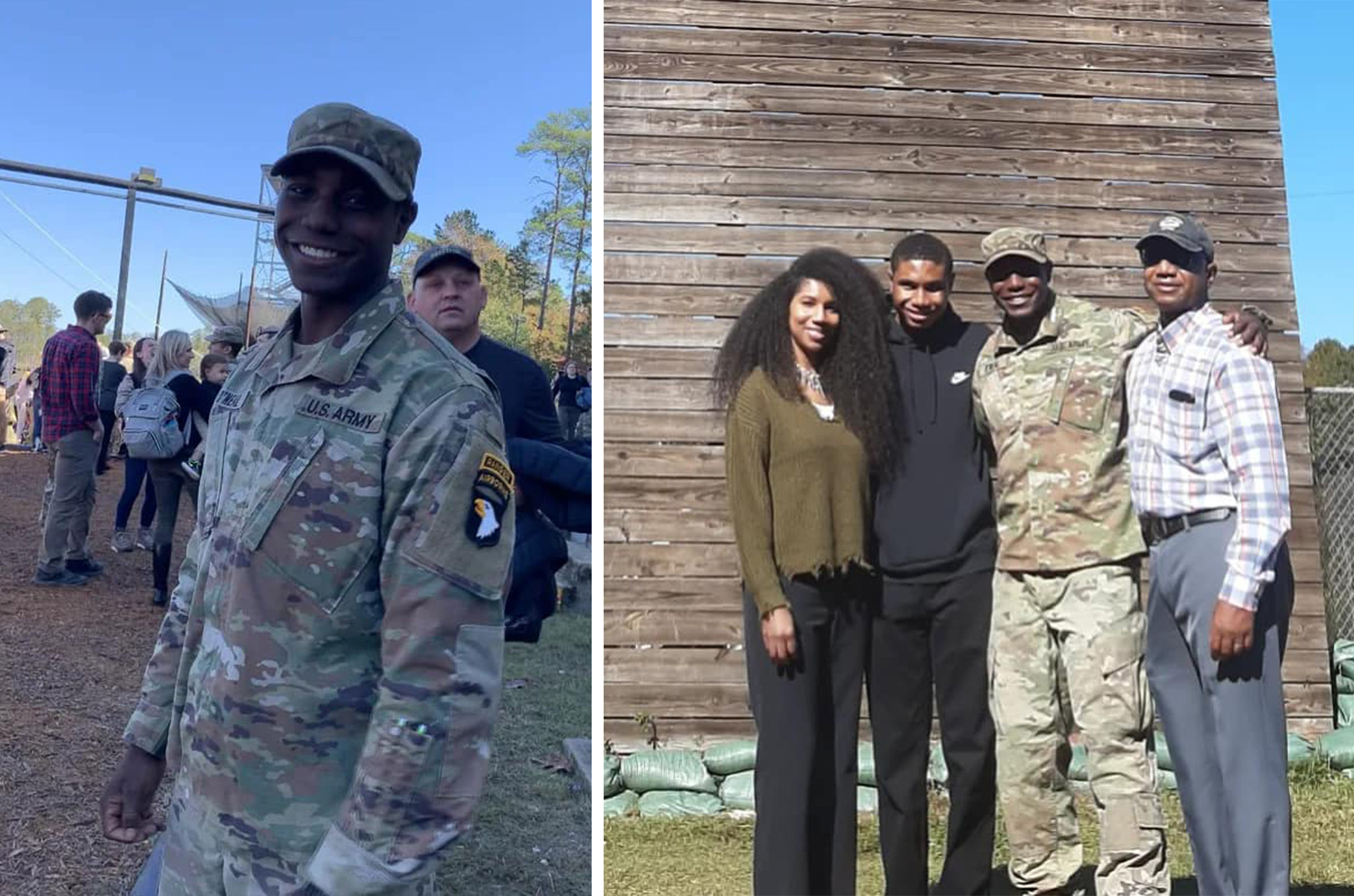 On Jan. 9, 2022, wanting to follow up on that memorable gesture in Zaxby's, the sheriff's office reposted the photo on their Facebook page showing the men together, O'Neal saying grace.
Offering an update, they captioned that they "wanted to find out where that young man is today," adding, "Turns out he's still doing great things, now with the U.S. Army."
The newly minted officer told the newspaper that faith strengthened him on his college journey and helped him get through one of the toughest schools in the Army.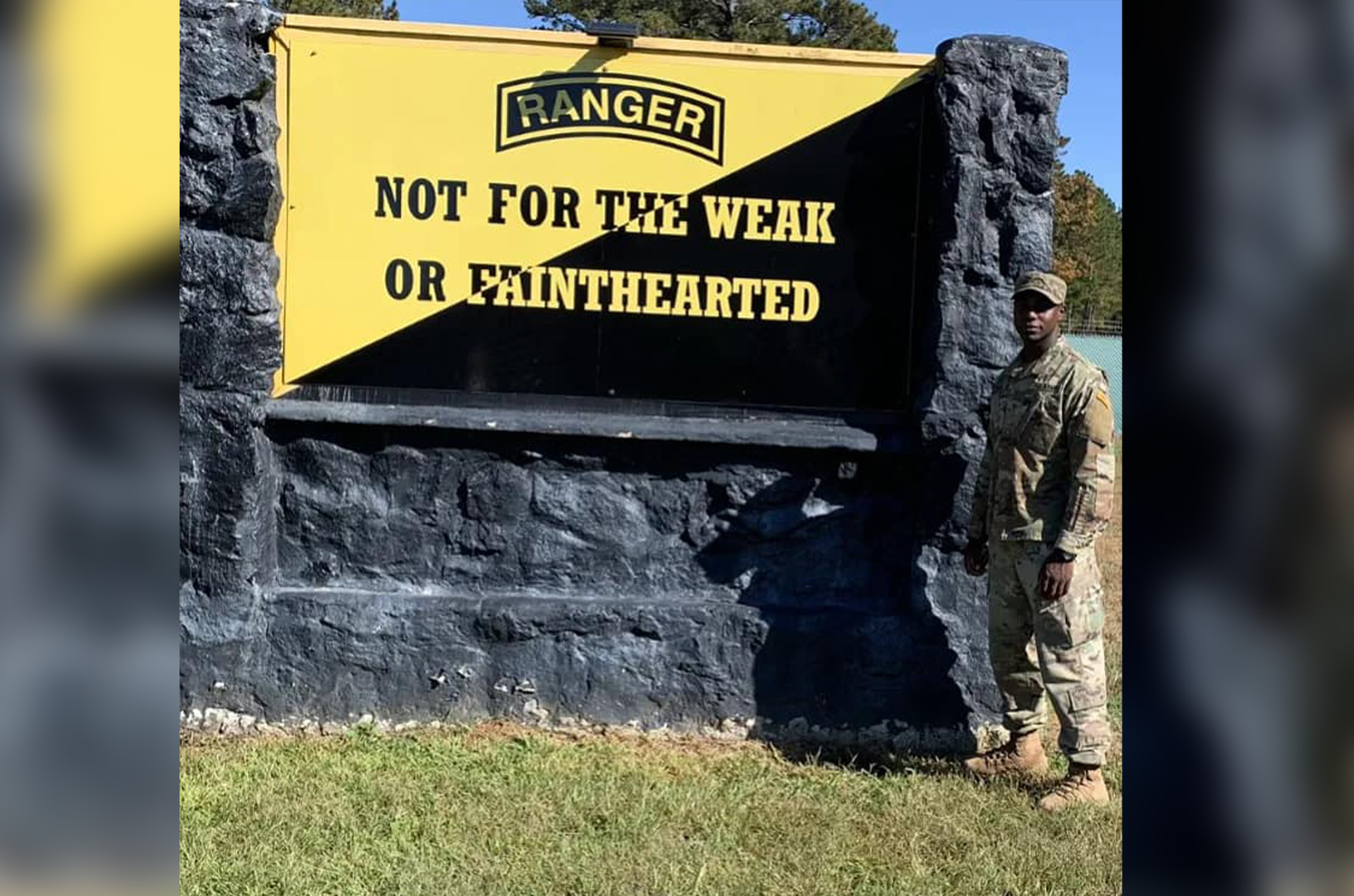 "I could not have done it on my own strength," said O'Neal. "Most people look at me think that I'm this strong and fearless person when in actuality I'm just weak and have to face my fears like the next man."
He said that the Lord makes him stronger, adding, "His power is made perfect when I admit to myself and Him my weaknesses."
The budding officer called it a blessing that so many people remembered his act of good will and to have been able to make such an impact on the community through his faith.
Commissioned in the Army as a second lieutenant in May 2020, O'Neal said that his grandad's war stories inspired him to sign up. Right from his junior year at Stetson, he knew he had come to the right place, he added.
Share your stories with us at emg.inspired@epochtimes.com, and continue to get your daily dose of inspiration by signing up for the Bright newsletter at TheEpochTimes.com/newsletter