Paris, Rome, New York, Venice: According to data from Virtuoso, a global network of travel advisers, the most-booked cities for 2023 contain few surprises.
One great option—Denmark—ranks nowhere on the list. That's a selling point in itself, say the country's tourism officials. To wit: Its latest tourism marketing campaign, which kicked off on March 6, includes animated versions of the New York's Statue of Liberty and the Mona Lisa telling travelers that standing in line for hours to see them "isn't exactly the most exciting way to spend your holiday."
"We're not a destination with a lot of big iconic attractions; we don't have an Eiffel Tower or a Chinese Wall," says Dennis Englund, U.S. and U.K. market director for Visit Denmark. (Noma, arguably the country's biggest luxury attraction, has just announced it will close at the end of 2024.) "What makes Denmark more interesting is often in the very small things."
Even in Copenhagen, a city as beautiful as any among its continental neighbors and boasting culinary prowess to spare, some of the most memorable experiences come in small packages. Take the gringa al pastor tacos at Hija de Sanchez or a warm-from-the-oven kanelsnurre (cinnamon bun) from Meyers Bageri.
Before COVID-19, Copenhagen suffered its share of over-tourism, but the number of international visitors hasn't returned to pre-pandemic levels. Baltic cruises that tended to start and finish in Copenhagen on the way to St. Petersburg slowed after Russia invaded Ukraine.
Denmark isn't a destination that comes to mind for summertime vacations, despite its vibrant culture in warmer months: Copenhagen's colorful buildings, always gorgeous, face waterways that residents often use as swimming pools. You're never more than 35 miles from the sea, and temperatures hover in the low 70s degrees F—much more humane than the Mediterranean's 90-degree-plus days. Add a newly overhauled metro system and easy access to the country's less obvious summertime havens, all replete with exciting new openings and cultural offerings, and it's a prime alternative to places you've already considered.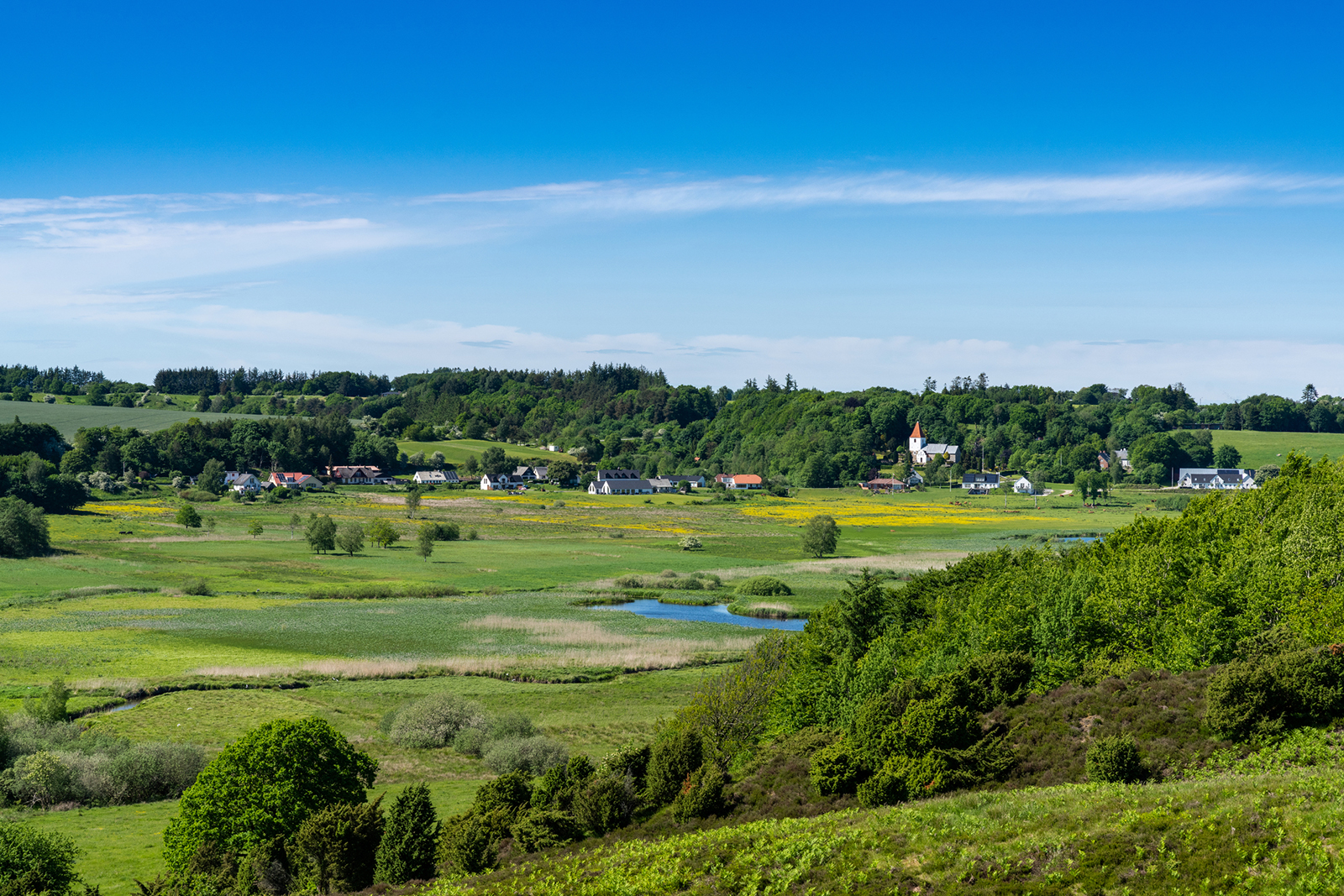 A word to the wise: Plan now. Visit Denmark predicts that tourists from the United States will return in full force by the end of 2023. This year, the city has been designated by UNESCO as the World Capital of Architecture; this will bring a host of events from museum exhibitions to weekend guided city walks focusing on the history of Danish building design, past and present. You should have just enough time to beat the crowds. Here's a primer on where to go.
Copenhagen
What's new: The first permanent exhibit on the history of Danish architecture from the Vikings to the present opens on March 24 at the Danish Architecture Center. The show promises cinematic experiences of famous Danish buildings, along with opportunities to meet Danish architects and learn about future projects.
Coming soon to the outskirts of Copenhagen is Gilleje So-og Havbad Hotel, a welcome addition to Denmark's badehotel, or seaside summer lodging culture. The 40-room luxury hotel and boutique spa is a former town hall, built in the 1940s, that now offers a modern focus on wellness, from an indoor spa to an outdoor pool and restaurant overlooking the ocean. Rooms feature glorious views that stretch as far as Sweden.
North Jutland
Why go: North Jutland, on Denmark's northernmost tip, is home to Rold Forest, the country's largest, where you'll be able to maximize your time biking and hiking. From there, the seaside beach town of Skagen is home to centuries-old maritime history and art. Lindholm Hoje burial site and museum offers a good glimpse of Denmark's Viking era.
What's new: A nuclear bunker secretly built in the 1960s has opened to the public as part of the new Regan Vest Cold War Museum. The forested bunker 200 feet (60 meters) underground was operational until 2012, intended to shelter 350 members of government and Denmark's monarch in the event of global conflict.
The bunker's entrance was hidden by a Danish brick home in which its engineer resided. The home and bunker interior remain intact. You can tour the underground situation room, the reigning monarch's bedroom, and such other areas as a cafeteria. A newly built museum above-ground houses an exhibit and stories about the Cold War era in Denmark; it feels particularly relevant at a moment when tensions between the West and Russia are again high. Tour guides must be hired and tickets purchased online in advance.
How to get there: Scandinavian Airlines (SAS) will launch direct flights in April from Newark, New Jersey, to Aalborg, the North Jutland region's colorful waterfront city, to run three times weekly through the summer. You could also hop on a 40-minute SAS flight from Copenhagen to Aalborg.
Bornholm
Why go: A favorite Danish vacation island along the Baltic Sea (some have second homes here) offers breezy seaside scenery. Fine, white-sand beaches abut picturesque fishing villages and dramatic clifftops.
What's new: This small island is about to get the world's largest high-speed ferry in May. While the Express 5-model ferry is designed for sensitivity to the environment with high-efficiency diesel engines, the increased capacity—it will hold 1,610 passengers and 450 cars—will enable more people to easily reach this pristine yet popular destination.
In Ronne, on Bornholm's western coastline, Hotel Green Solution House offers a unique location that's tucked in the woods yet within walking distance to the beach—the best of both worlds. Plus, it's gone to great lengths to be eco-friendly, with solar power, carpets that help purify the air in your room, waste turned into mulch for the hotel's vegetable garden, and repurposed Danish furniture in the rooms. Renovated in 2021 with 24 rooms added, the hotel is so popular that it's sold out for July, perhaps a sign that more travelers are caring about the planet. Hop on bicycle trails that begin outside the hotel and explore the rest of Ronne, or relax on site in the hot tub and sauna. From $248 per night.
How to get there: Travel from Copenhagen to Ystad, on Sweden's south coast, by bus. From Ystad, take the double-deck Express 5 ferry for an 80-minute ride to Ronne, which costs about 600 Danish kroner ($90) for a car with five passengers. Tickets will be available online when summer service is scheduled. Expect several small restaurants on board, with comfortable seats and sweeping views of the Baltic Sea.
Copyright 2023 Bloomberg L.P. Visit bloomberg.com. Distributed by Tribune Content Agency, LLC.