The sun baked the sea oats lining the beach. An excited gull screeched me awake from the slumber of all hammock slumbers. After a minute, my eyes cracked open. I caught sight of some lucky man in a big Bertram yacht, its wake cutting the seascape in half. Two pretty girls played at the water's edge, as my pal Gary looked on from the back steps. It was our two weeks on Sullivan's Island.
These were the happiest days of my youth, part of a bygone era they write screenplays about.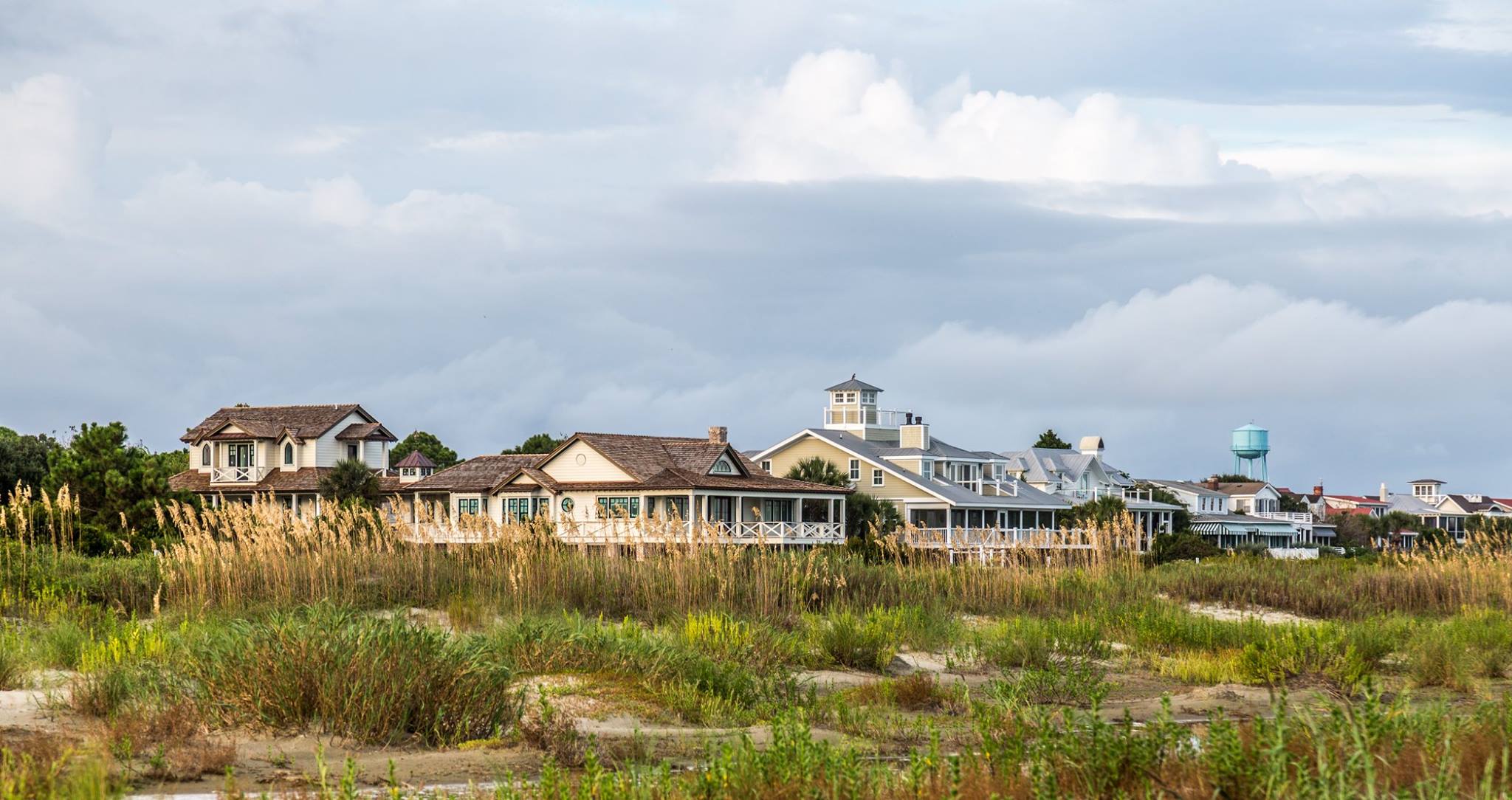 Pat Conroy, the author of "The Prince of Tides," wrote, "You can even forsake the lowcountry, renounce it for other climates, but you can never completely escape the sensuous, semitropical pull of Charleston and her marshes."
Charleston, South Carolina, is alluring for so many reasons, but being the start and endpoint of the iconic Southern charm is chief among them. Founded in 1670 as Charles Town, in honor of England's King Charles II, the city is one of the most colorful and historic places in the United States. The legends of the South and the city, the sound of little kid footsteps in the alleys and along the cobblestoned streets still echo in my ears to this day.
Here, the telltale signs of Antebellum greatness surrounded us as we vaulted the walled gardens and played as toy soldiers as kids. Historians and tour guides speak about the American Revolution, lavish plantations, Fort Sumter and the American Civil War, and a hundred "firsts" and "lasts" that make the city unique.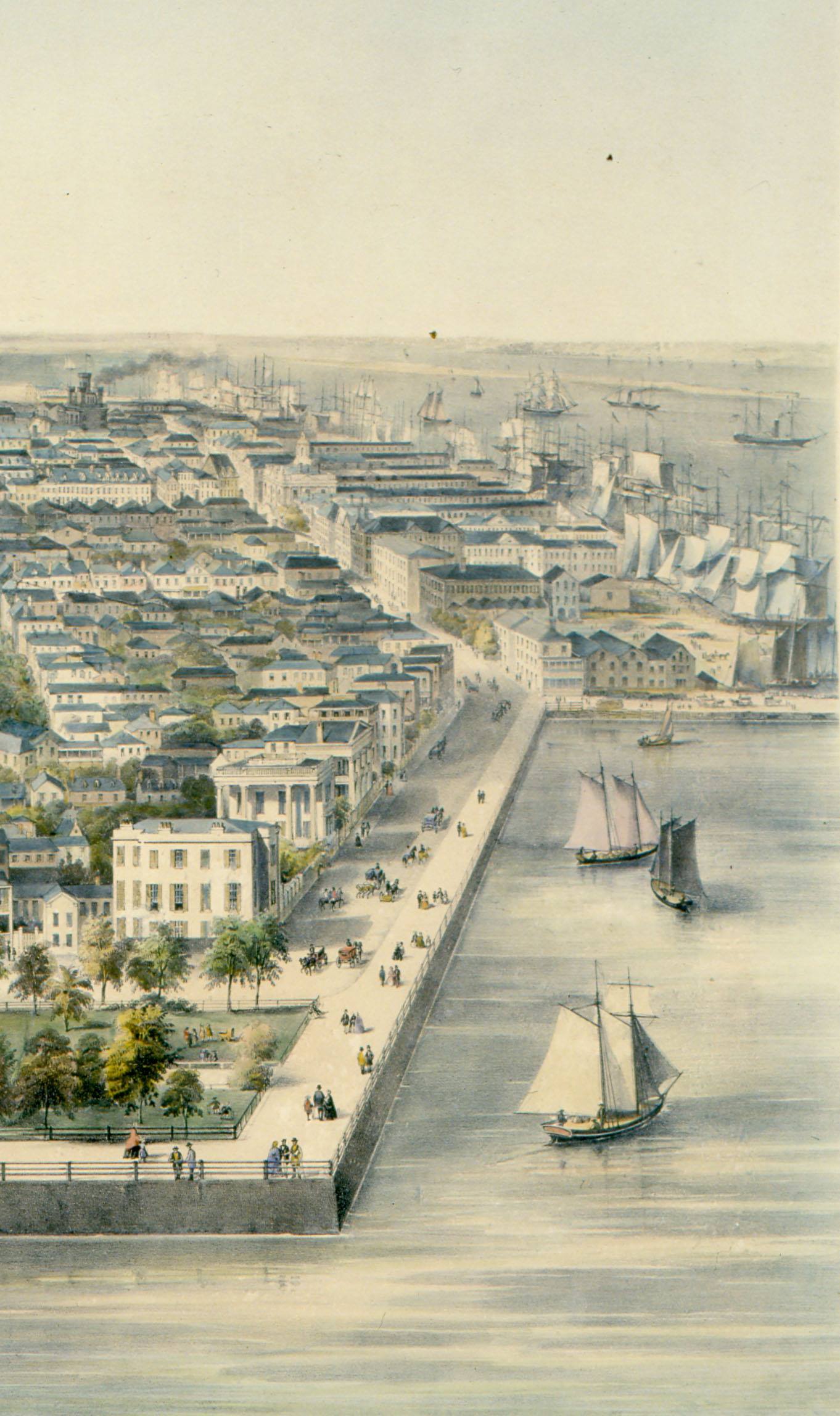 Recalling the 1960s, I remember most those hot summer days when we'd play our games in parks enclosed by breathtaking mansions. We'd rattle the wrought iron gates of splendid East Bay Street mansions with sticks. Charleston Harbor, and White Point Gardens, with its massive cannons and statues to heroes, were prime targets for youthful reenactments. Boy or girl, we were all buccaneers like the infamous "Gentleman Pirate" Stede Bonnet, who was hanged from a tree here back in 1718. Such were the fantasies we had, which were nurtured in the arms of the mighty Cooper and Ashley rivers. Up King Street, down Meeting Street, over to Tradd, and all around Broad Street, we once tormented the mom-and-pop shop owners. Oh, for the memories of that time, now long gone. Still, though, Charleston maintains an unbreakable interconnectedness. It's something that makes the city seem more alive.
These days, Charleston is home to events like the Spoleto Festival, America's premier performing arts festival (though it is canceled this year). And if you visit in May or June, a tour of homes on the peninsula will imprison you forever, within the sights and fragrances of a trillion blossoms. If you walk over to Market Street, you'll catch a glimpse of the dark stain of slavery that marked the South. Only today, visitors and locals are immersed in sights and smells that invoke culinary bliss.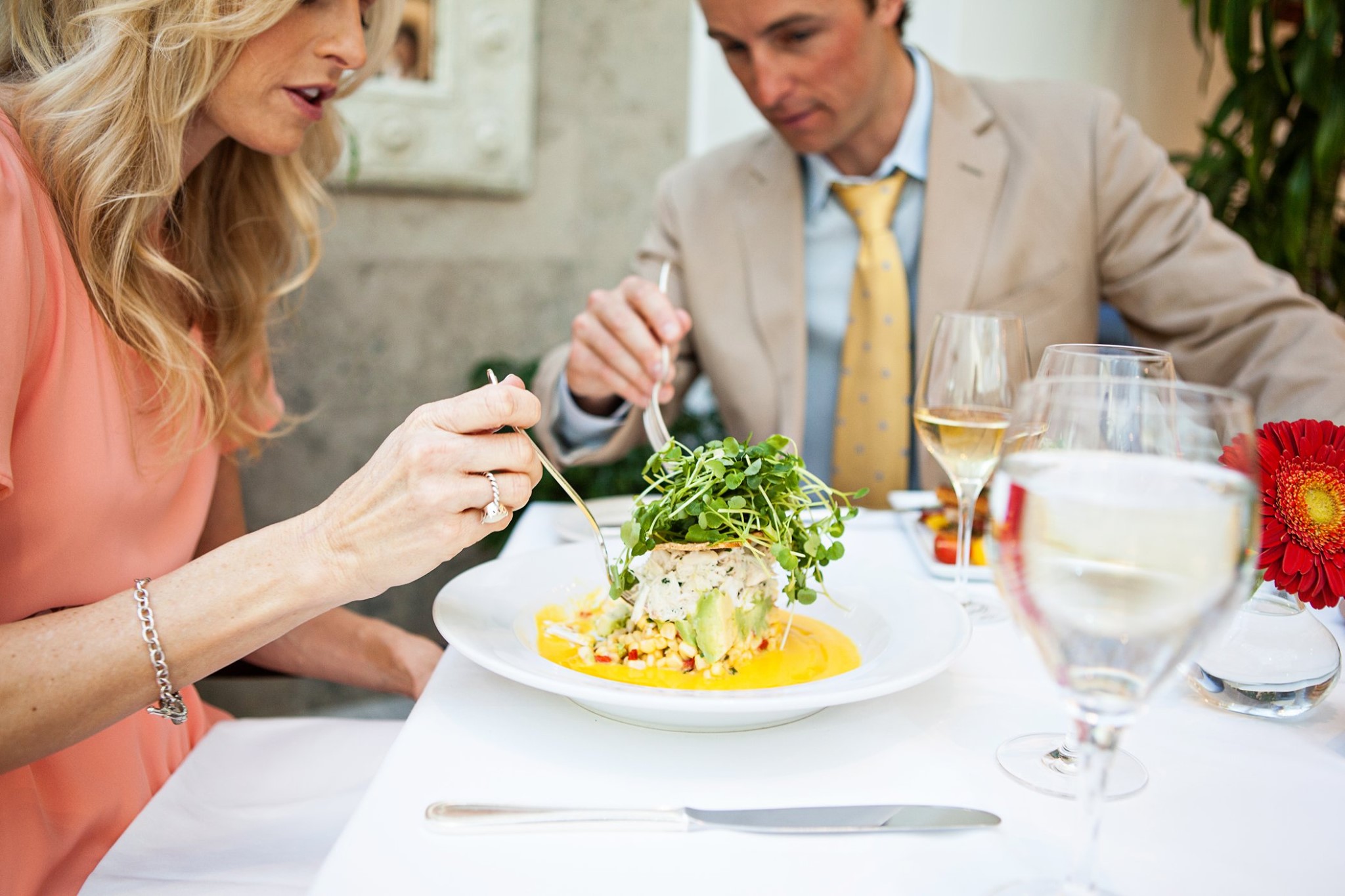 If my hometown has to be famous for anything, gastronomy is what the city's founders would insist upon. Nowhere on Earth can you sample the finest Southern cuisine and nightlife. From the gourmet genius of the celebrated Zero Restaurant + Bar on George Street, the Peninsula Grill and the wonderful Palmetto Cafe in the Belmond Hotel, to comfort food at Tommy Condon's popular Irish tavern on the market, the Lowcountry's foodie choices are incomparable.fham
For sightseers, a walk or a tour will pull you in. Every corner or lamp post is a photo op, or a memory you'll never forget. Take one of the horse and buggy tours. See many of America's oldest churches. Visit America's oldest playhouse, the Dock Street Theater, where my brother was once one of the players. Just maybe you'll want to stop by the lovely campus of the College of Charleston, my alma mater; it's the 13th oldest in America.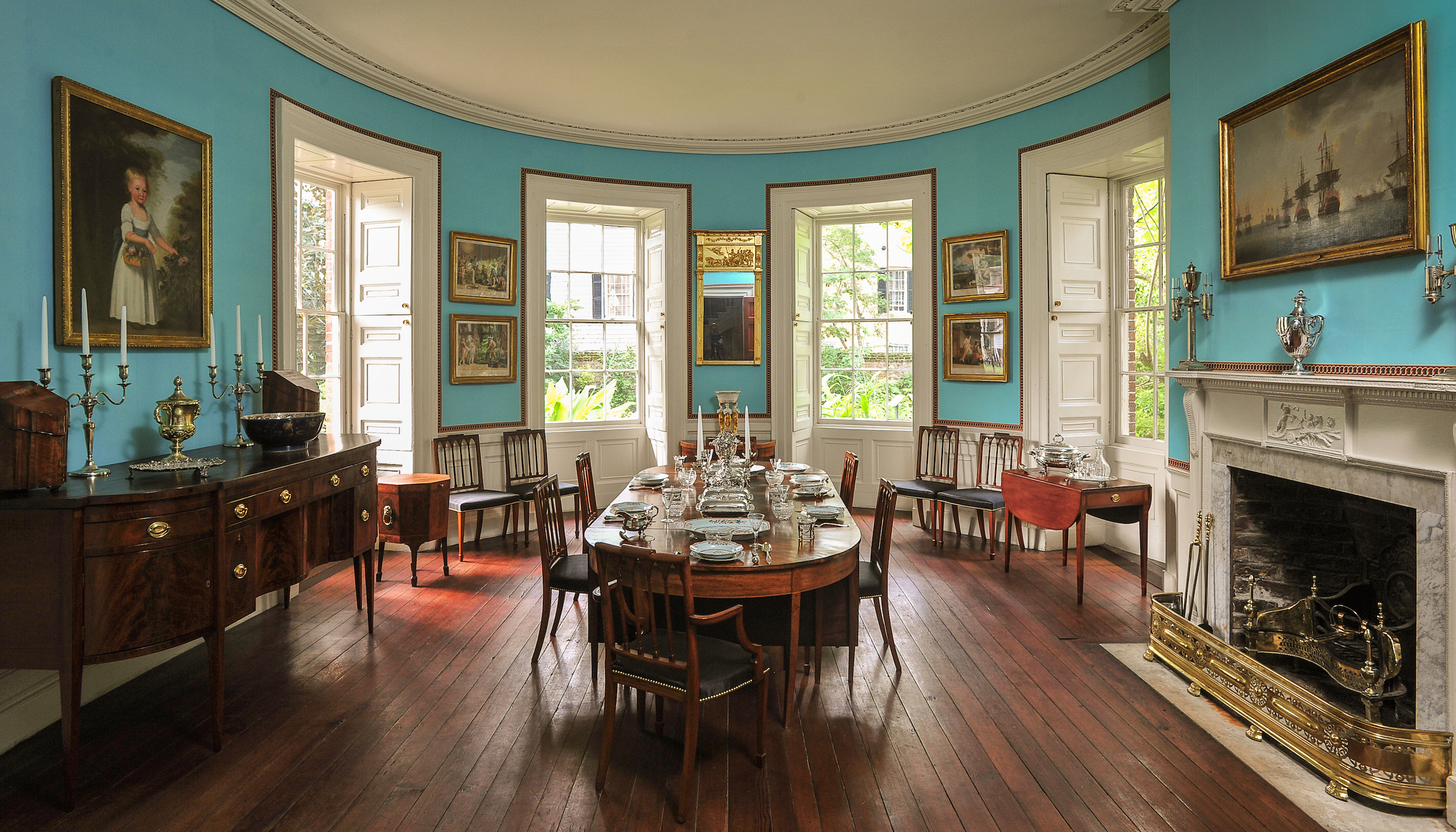 See architectural landmarks like the Nathaniel Russell House, where a great friend of our family, Charles Mullally, grew up. Such places speckle the city and the neighboring landscapes. There's the Aiken-Rhett House, Heyward-Washington House, the massive Calhoun Mansion, incomparable Middleton Place, and Drayton Hall outside Charleston. These last two were the haunts of my stepfather Drayton, who spent his childhood summers there. As seductive as downtown Charleston is, the city's true gems sit like a string of priceless pearls along the Grand Strand of the Atlantic coastline.
Sandlapper: (Noun) = South Carolinian
That summer day in 1965, the one I shared from my porch hammock at the beach house, this is how a real South Carolina sandlapper would vacation in Charleston. From your rented beach house on one of the nearby barrier islands, you'd drive into the city across the several bridges to "dabble" in downtown, only to return when, as my mom used to say, "Old Sol" bakes the city pavement. And, the top of your head. The lazy sea breeze is, after all, a charming curative for too much of a good thing.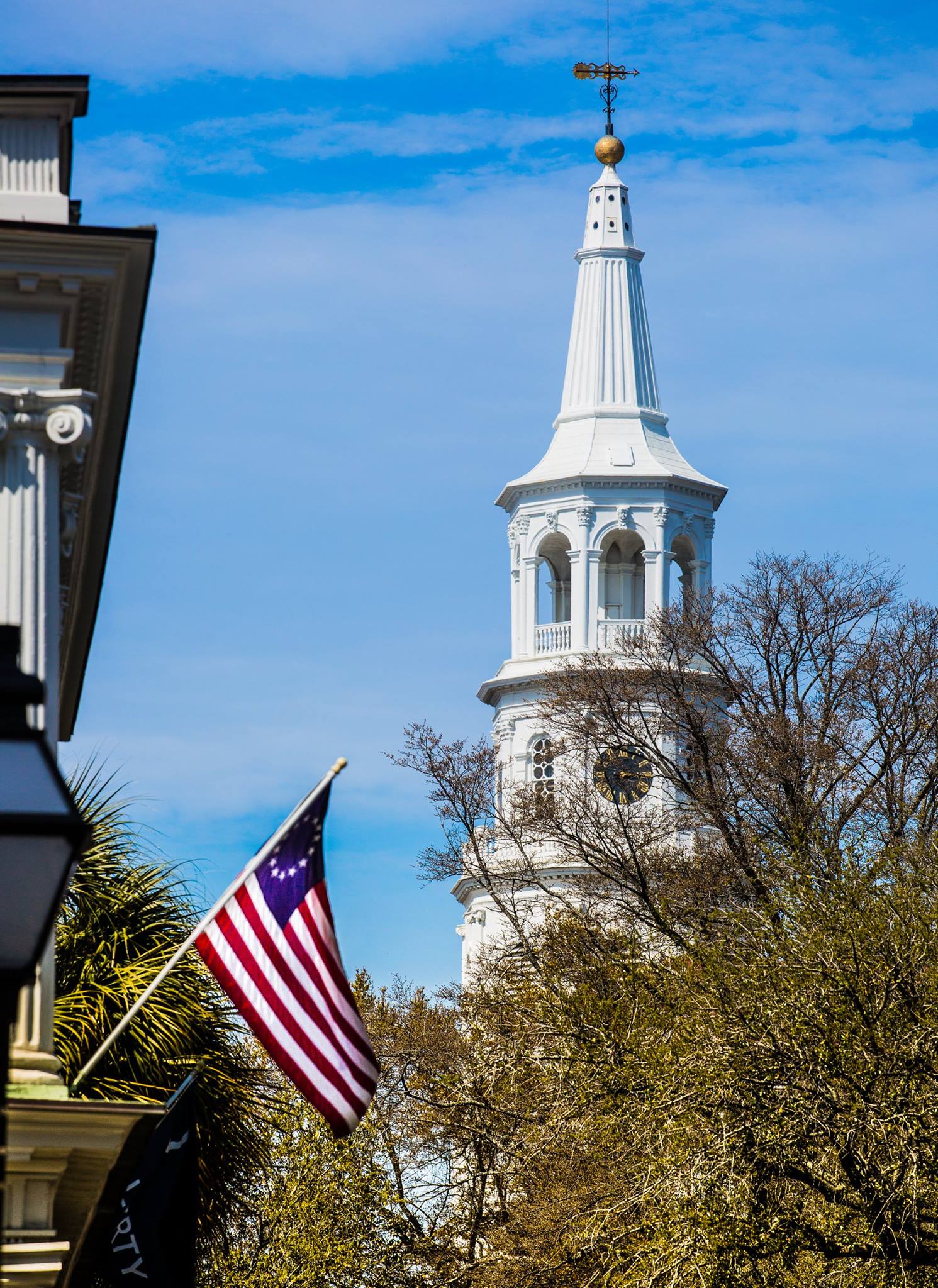 Sullivan's Island
Across the Cooper River from Charleston, past Mt. Pleasant and across the U.S. Intercoastal Waterway, Sullivan's Island is the most beguiling and beautiful barrier island outside the city. Named for a 17th century Charleston fleet captain Florence O'Sullivan, the island community has a history that parallels that of Charleston proper. As kids, we trounced about the island and made pretend war at the fascinating Revolutionary War site at Fort Moultrie, where writer Edgar Allan Poe was stationed as a soldier.
In the old days, I remember we'd gather our float tubes, kites, and suntan oil at the Sullivan's Island drug store, which is now a pizza joint. Rest assured, though, that time has not erased the haunting beauty of that beckons Charlestonians for generations. There's plenty of great evening hangouts you'll enjoy. Back from the beach one row, you will want to sit down at High Thyme eatery. Try the pan-fried crab cake, and then head on over to Dunleavy's Pub for a nightcap and some tunes. Just for starters.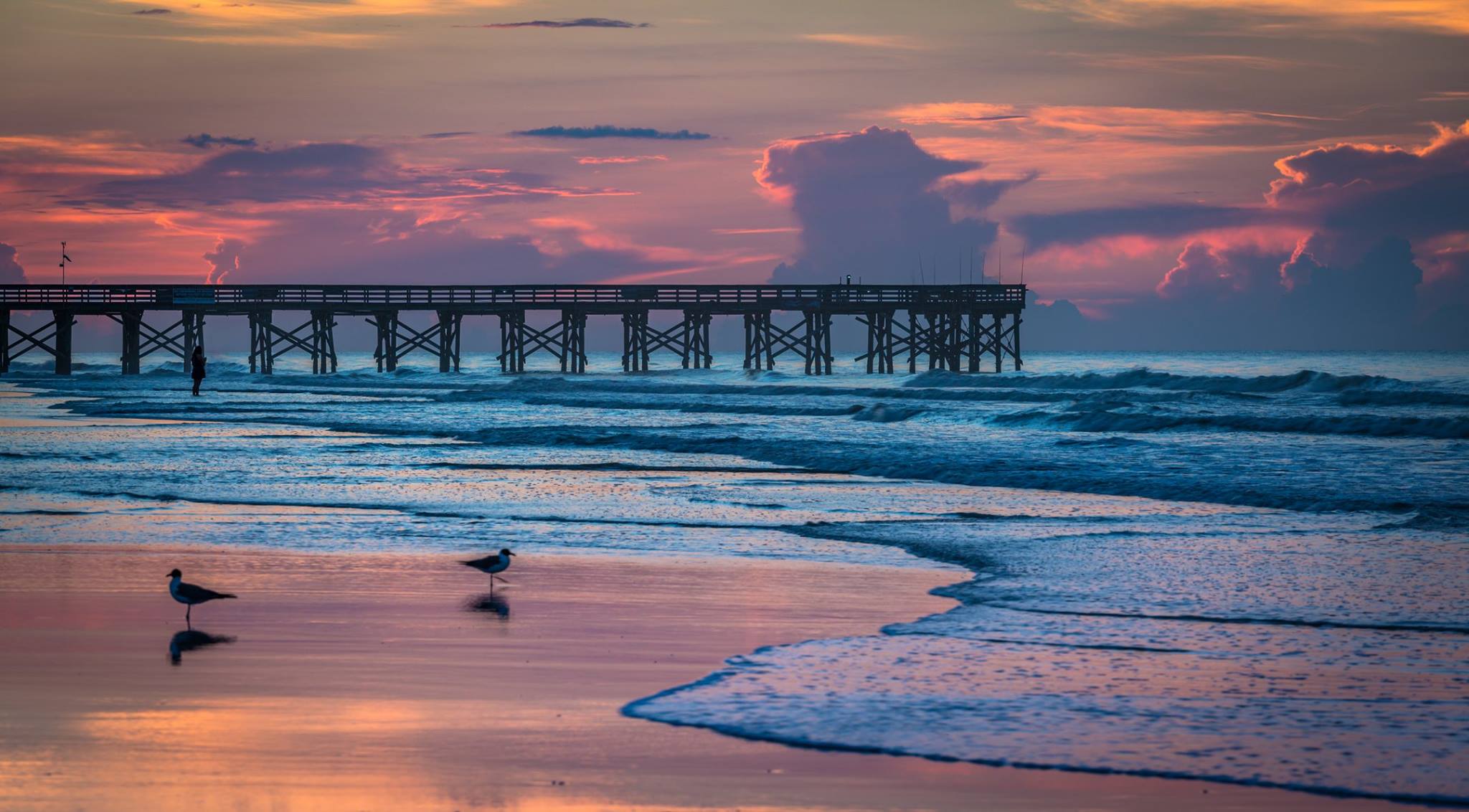 Isle of Palms
Across a short bridge over the treacherous Breach Inlet at the north end of Sullivan's, the Isle of Palms has a unique sea island vibe despite the gangster-like encroachment of million-dollar condos and golf courses. In fact, for you duffers (like me) wanting an unbeatable challenge, the Wild Dunes Links course will cost you 50 golf balls before you're done.
For the purists who still want a 1960s vacation, you can find a beach house for rent here, maybe even a cinder block beach apartments like those that once speckled the Florida coasts. You can still walk barefoot on seashell roads, chase sandpipers, and ride skimboards in the Atlantic surf all day, too. For partiers, hip bars like Binky's Seaside Oyster & Liquor Bar, and the Windjammer right on the front beach are a fun island value. And, for an old-fashioned vacation, rent one of the Sea Cabins on the Ocean (about $100 bucks per night) and walk or bike to memorable seaside pleasures.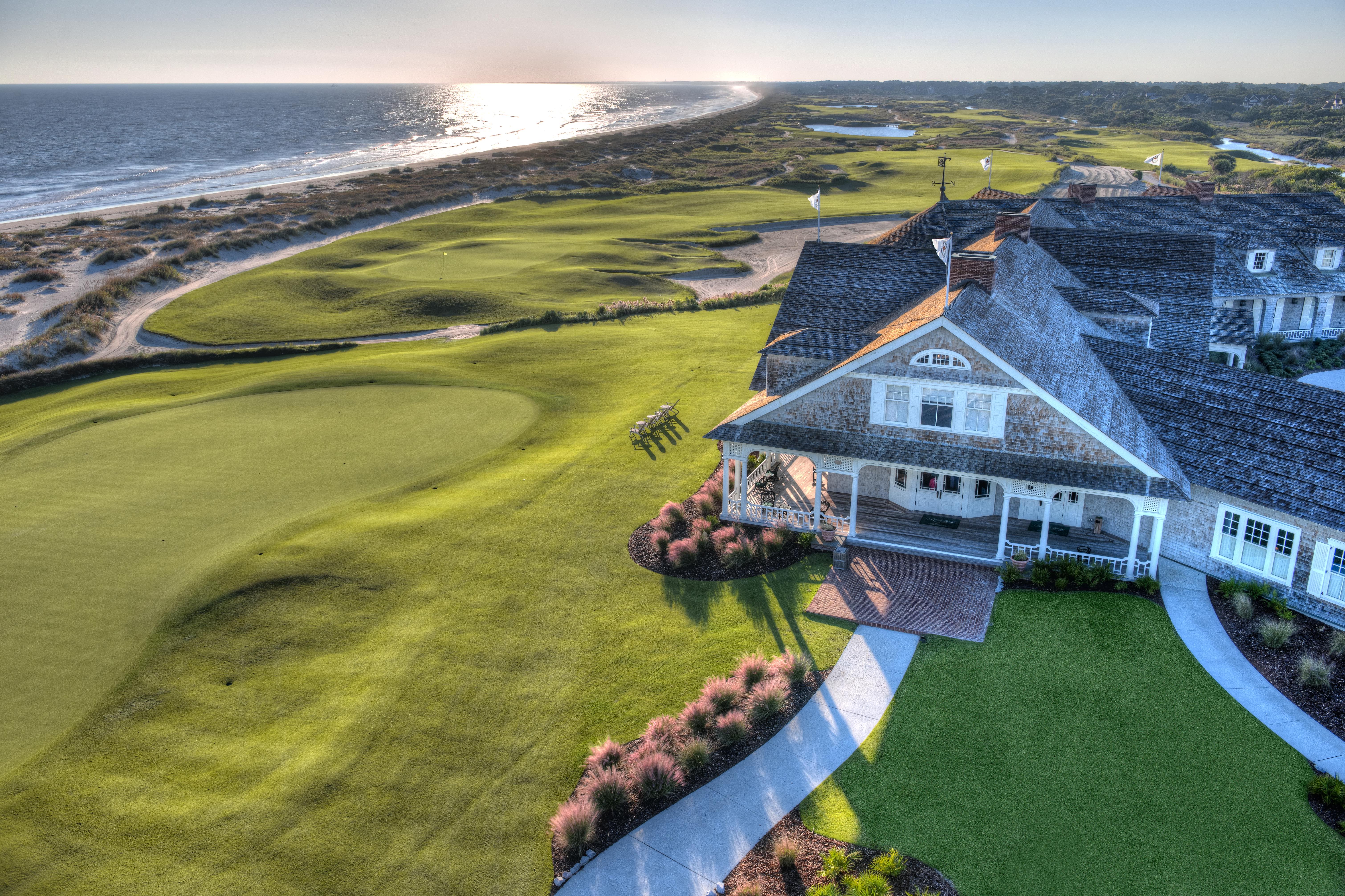 Kiawah Island
Twenty-five miles southwest of the city, Kiawah Island is an upscale private resort island community woven into a nature paradise of incomparable beauty. For the pure naturist, the luxurious digs that poke up out of the pristine landscape appear disruptive. Still, the miles of bright white sand and lavish foliage fronting the sea are just paradise on Earth. Imagine a day of championship golf at one of six elite courses designed by golf's greatest, including Pete Dye, Tom Watson, Jack Nicklaus, or Gary Player. Now stick a 12-foot alligator in the middle of a fairway or green on your golf fantasy, and you'll get it.
Kiawah was untouched until C.C. Royal bought the island and partnered with my mother's first husband, legendary woodsman Cessel Joyce, to engage in timber activities back in the 1950s. Your best bet for a vacation on Kiawah is to contact Kiawah Island Rentals to find your dream getaway. You can stay at the resort's hotel, rent a private home, villa, or cottage, and get access to most of the resort's pools and other amenities.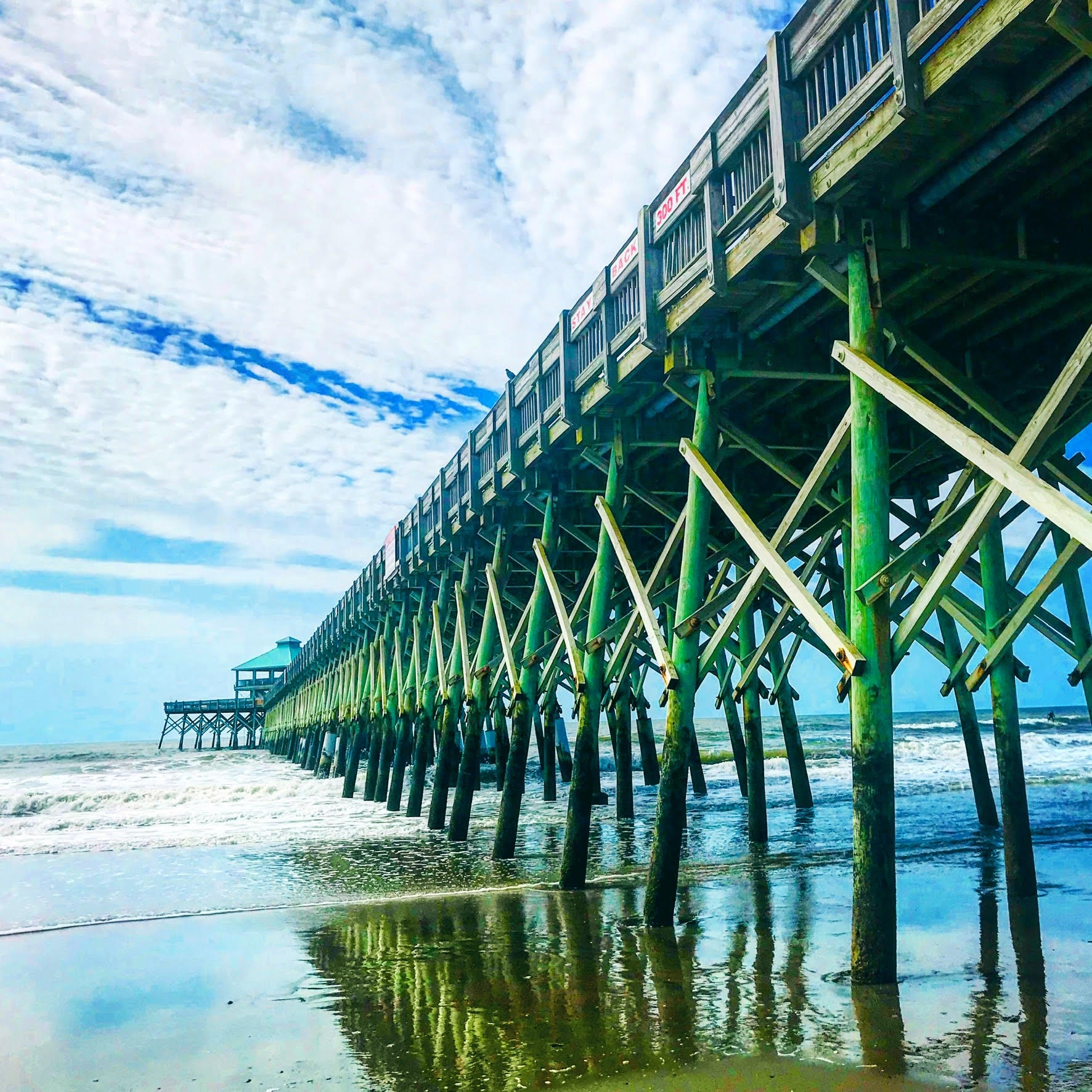 Folly Beach
Other wonderful barrier islands are summer retreats of Charlestonians. Across the Ashley River, Folly Beach is one of those strange seaside communities that seems to have leaped from a Hemmingway story. This surfer hangout is referred to as "The Edge of America," and the trendy beach here lives up to the moniker. Take your solace from the Lowlife Bar, Blu Beach Bar & Grill, or Pier 101 Restaurant & Bar, or a laundry list of other surfside hangouts. A note of warning about Folly: Beware of rip currents if you don't want to end up in Nova Scotia.
Still farther south and past the road to Kiawah Island, Seabrook Island is a quieter and less-developed version of its neighbor. There you'll find the Seabrook Island Club, which sports a couple of wonderful championship golf courses beside the island's fantastic beach.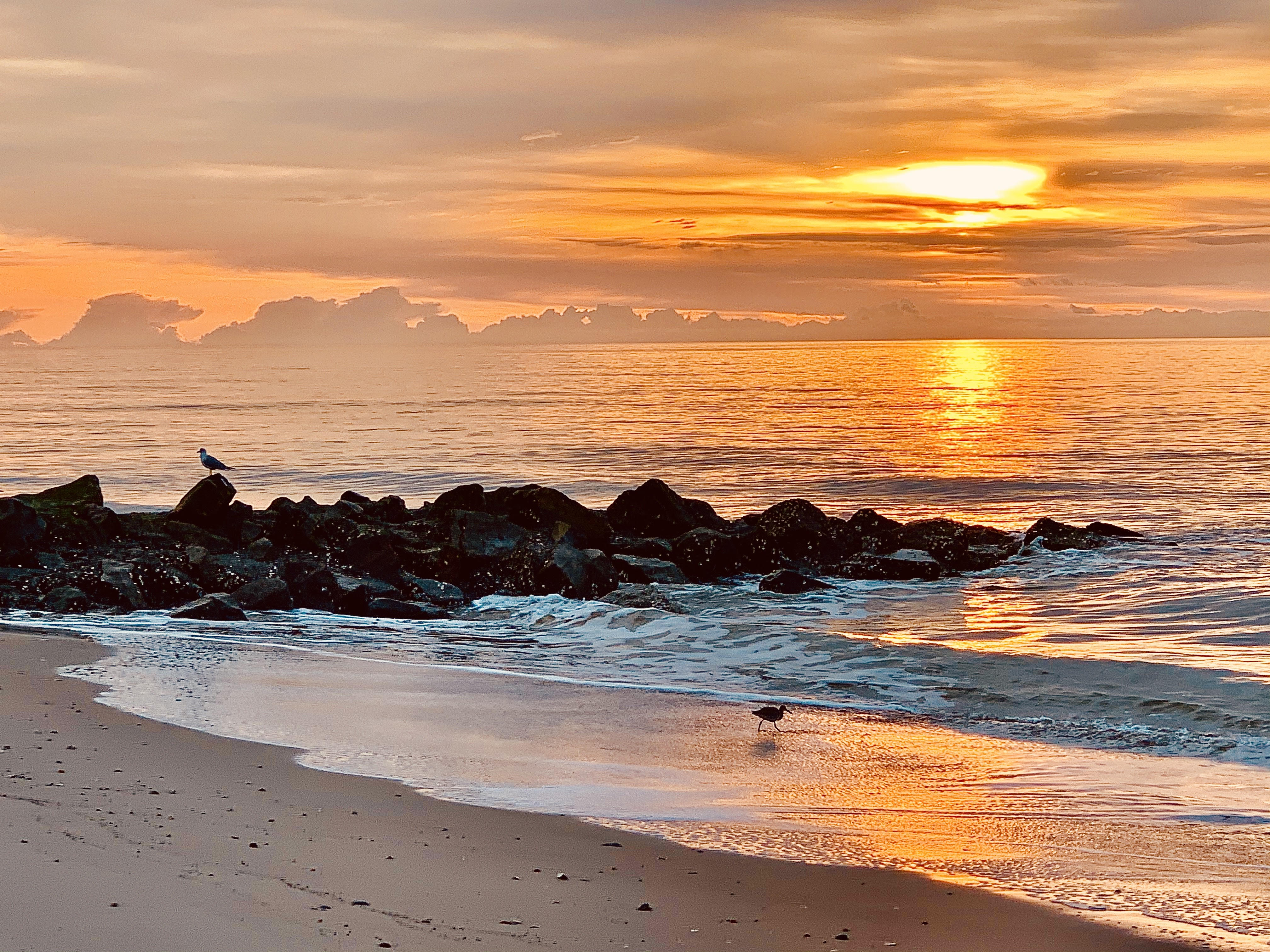 Edisto Island
Last, but not least, there's Edisto Island, about an hour south of the peninsula. Once the home of the Edisto Native Americans, it is a perfect nature getaway for families now. Here you'll find one of the few places left where you can rent an inexpensive cabin right on a pristine beach. As a child, I remember Edisto Beach State Park, and family getaways there.
Charleston is a transportive time tunnel, one of the places in the American South where the simple joys are amplified by priceless cultural relics and icons. It's something to do with diametrically opposed forces, contrasts, and the rich canvass of low country life.
The best way to drink it all in is with a mint julep for breakfast on a deserted stretch of beach, followed by a drive to downtown for a daily divorce from the simplistic. A walk at Whitepoint Gardens on Charleston's famous harbor connects awesome nature and refined humanity. Sop up more, with a stroll up East Bay Street, stop at Magnolias, and have shrimp and grits for lunch. Browse the irreplaceable treasures at Moore House American Antiques on King Street, or any of a dozen others.
Then, head back to your beach house, flop into that Pawleys Island hammock, and dream. Most importantly, remember when "my" seagull screeches you awake. This is when you'll know you're a full-fledged sandlapper.
Phil Butler is a publisher, editor, author, and analyst who is a widely cited expert on subjects from digital and social media to travel technology. He's covered the spectrum of writing assignments for The Epoch Times, Huffington Post, Travel Daily News, HospitalityNet, and many others worldwide.