A woman has struck up an unlikely friendship with one special chipmunk in her parents' backyard. The cute little critter not only eats nuts from her hand but has also learned to follow her instructions, and can get "jealous" if she feeds other chipmunks.
The pair is fast becoming an internet sensation.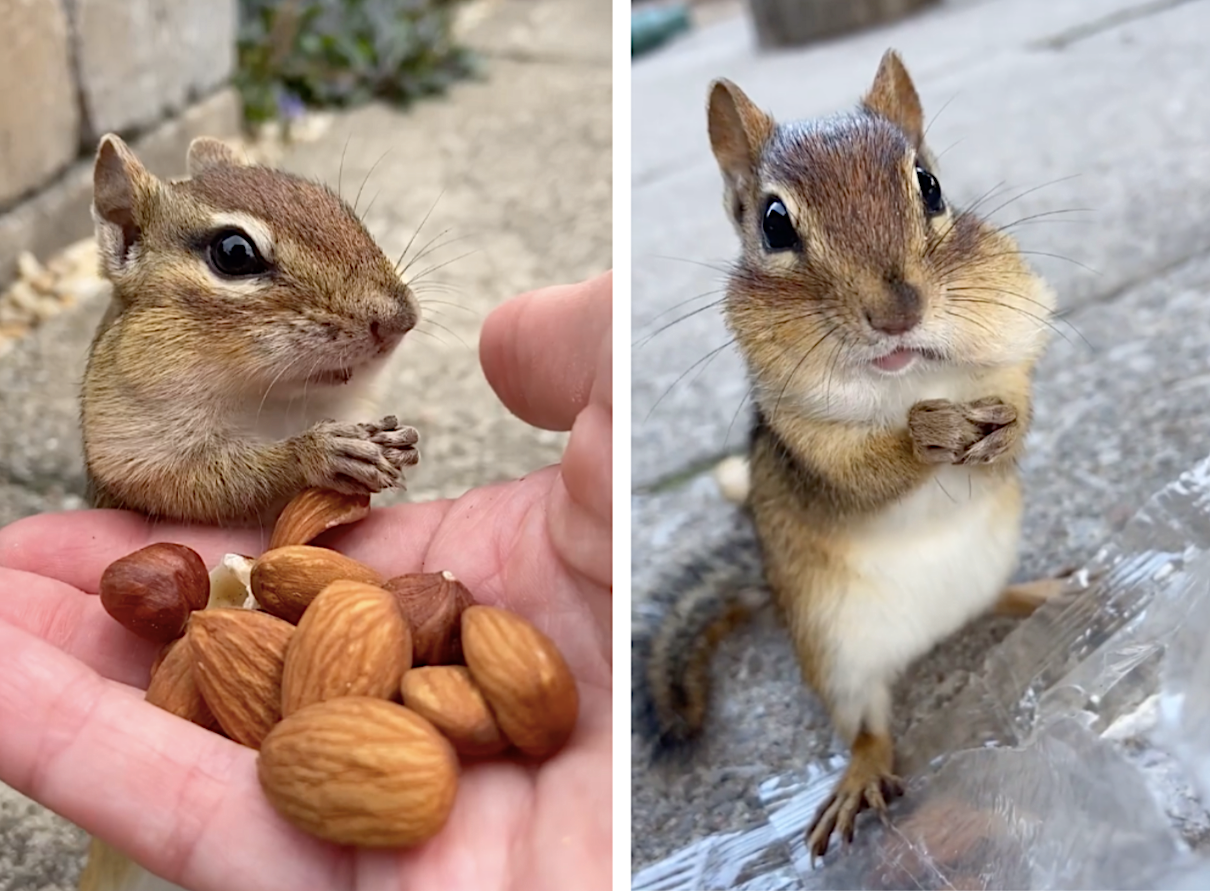 Borjana Anicin, 28, of Toronto, Canada, first met Charlie the chipmunk in her parents' backyard about four years ago.
"I saw a little thing moving back and forth, constantly, every time I would look outside the window, so I decided to approach it and see what it was," she told The Epoch Times.
"I gently started to throw peanuts at him. He was very hesitant at first, but after trying and trying for about a week, he started to trust me and ended up eating from my hand. I would talk to him in a cute voice to get him to trust me and get used to my voice."
After gaining Charlie's trust, Borjana decided to find out if the smart chipmunk would follow her verbal commands. She started with, "Wait!" before graduating to, "Charlie, freeze!" to stop the little critter in his tracks, mid-snack. It worked.
(Courtesy of Borjana Anicin)
"While he had a peanut in his mouth, I would show him another peanut," Borjana explained. "By showing him one more peanut while he had another in his mouth, it would confuse him and he would stop moving."
She said that Charlie was probably wondering how to fit both delicious peanuts into his mouth at once to avoid making two trips to the burrow. He mastered the "freeze" trick on his first attempt; Borjana used repetition and body language to help her tiny friend understand the meaning of her words each time.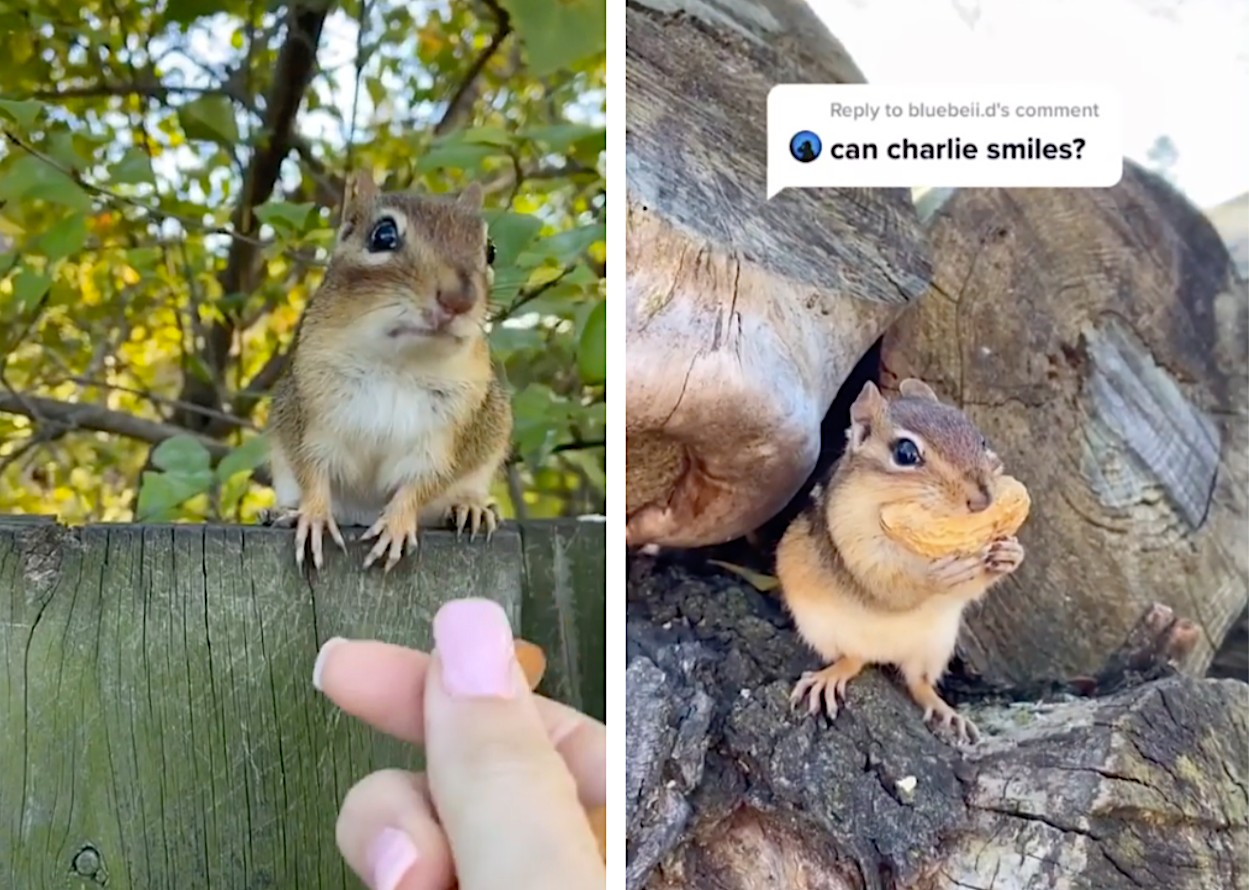 Describing Charlie as playful but cautious, she says the chipmunk has "quite the temper," gets grumpy if she feeds other chipmunks, and won't follow instructions if he's not in the mood.
But more often than not, he'll come running over to his best human friend without hesitation.
Borjana always knows which chipmunk is Charlie because of his distinct personality, and the time they share is precious. They even share a beauty mark; Borjana's is on the left side of her face, Charlie's is on the right.
(Courtesy of Borjana Anicin)
"Charlie loves to eat peanuts, hazelnuts, and almonds from my hands. Therefore, every time he comes over and takes what I am giving him is our moment of bonding," she shared.
"Most of the time, I don't even have to call him; every time he sees me, he just runs to me, and there are not enough words to express the connection we have with each other."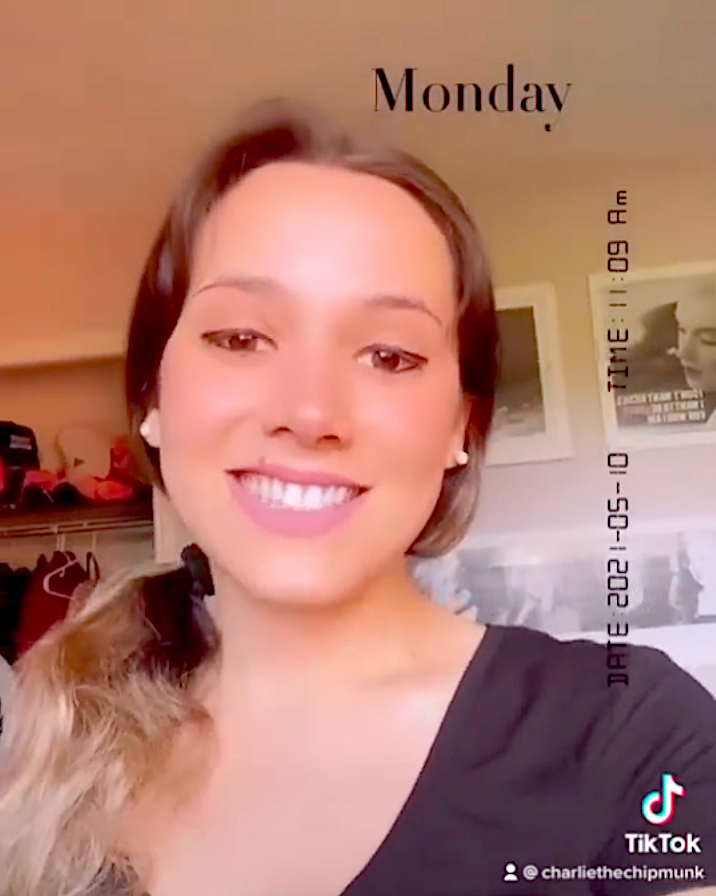 Borjana, who works in investment banking for Royal Bank of Canada, loves to film her chipmunk chum and shares their escapades on Instagram.
His fans, she says, are the "best in the world," and it warms her heart to know that Charlie's videos bring so much joy to others.
"Charlie, to me, means happiness," she expressed. "He is my best friend, and he is so special and irreplaceable."
(Courtesy of Borjana Anicin)
Share your stories with us at emg.inspired@epochtimes.com, and continue to get your daily dose of inspiration by signing up for the Epoch Inspired newsletter at TheEpochTimes.com/newsletter