A husky that was dumped on a roadside in Texas by his former owners was rescued, and has found a new place to call home after being adopted by another family.
However, a troubling video of the abandonment was captured, and it went viral on Instagram.
Motorist Joy Dominguez of Pawsitive Rescuers in El Paso video-recorded the husky being cruelly ditched by his former owners on a highway under ambiguous circumstances. The husky is seen being unleashed by a young man on the side of the highway beside his car; he then gets in and they speed off. Heartbreakingly, the husky is left trying to run after them.
(Courtesy of Joy Dominguez/Pawsitive Rescuers)
The video was posted on Instagram on July 21 and it went viral, garnering nearly 1.5 million views. The emotionally-charged caption reads:
"Not only is it a severe issue in El Paso….but it has become the norm. This heartbreaking scene is what happens day in and day out here. All those dogs y'all see me move out of state is for this exact reason, because heartless people don't think or care. They didn't measure the responsibility that being a pet owner requires and instead of, again taking responsibility, and reaching out for help from a rescue, they opt to dump their poor dog. I am disgusted, I am furious, and I am heartbroken. El Paso needs to DO BETTER."
Pawsitive Rescuers founder Karen Washington told The Epoch Times what happened next: "Joy did have the license plate and she had all of it on video. At that point in time, she put the husky into her vehicle and took it to the police station."
Despite the harsh rejection he endured, the dog was unscathed.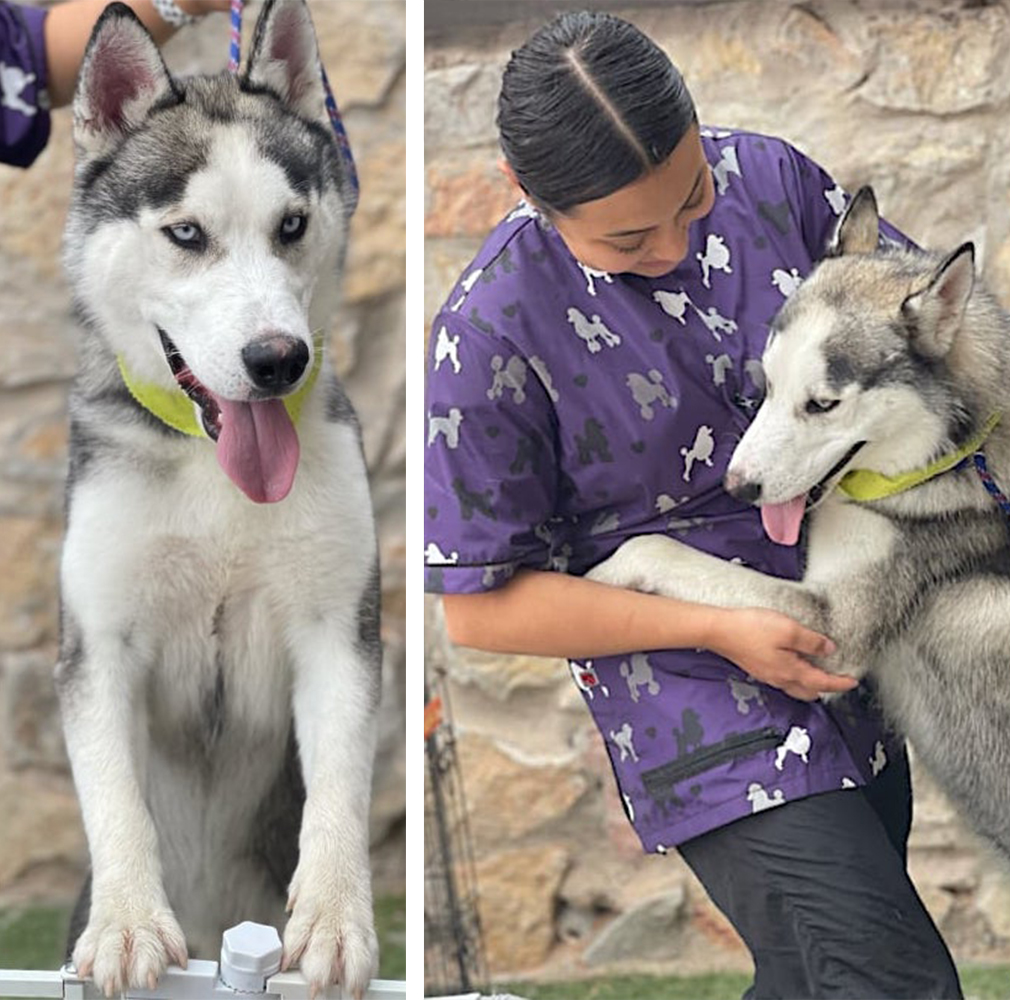 "He was in pretty good spirits," Karen said. "It was heartbreaking to watch. But he was in good shape. He was about two months old, so he was healthy."
Fortunately, Huckleberry Hound Dog Rescue in El Paso knew a family who was on their waiting list looking for a husky, and with Karen's help, the dog, now named Nanook, found his way into their loving home.
"The family that has him has two young children and they fell in love with him immediately," Karen said, adding that he's now "doing well."
"So he's in a great family and we're all very happy for him," she said.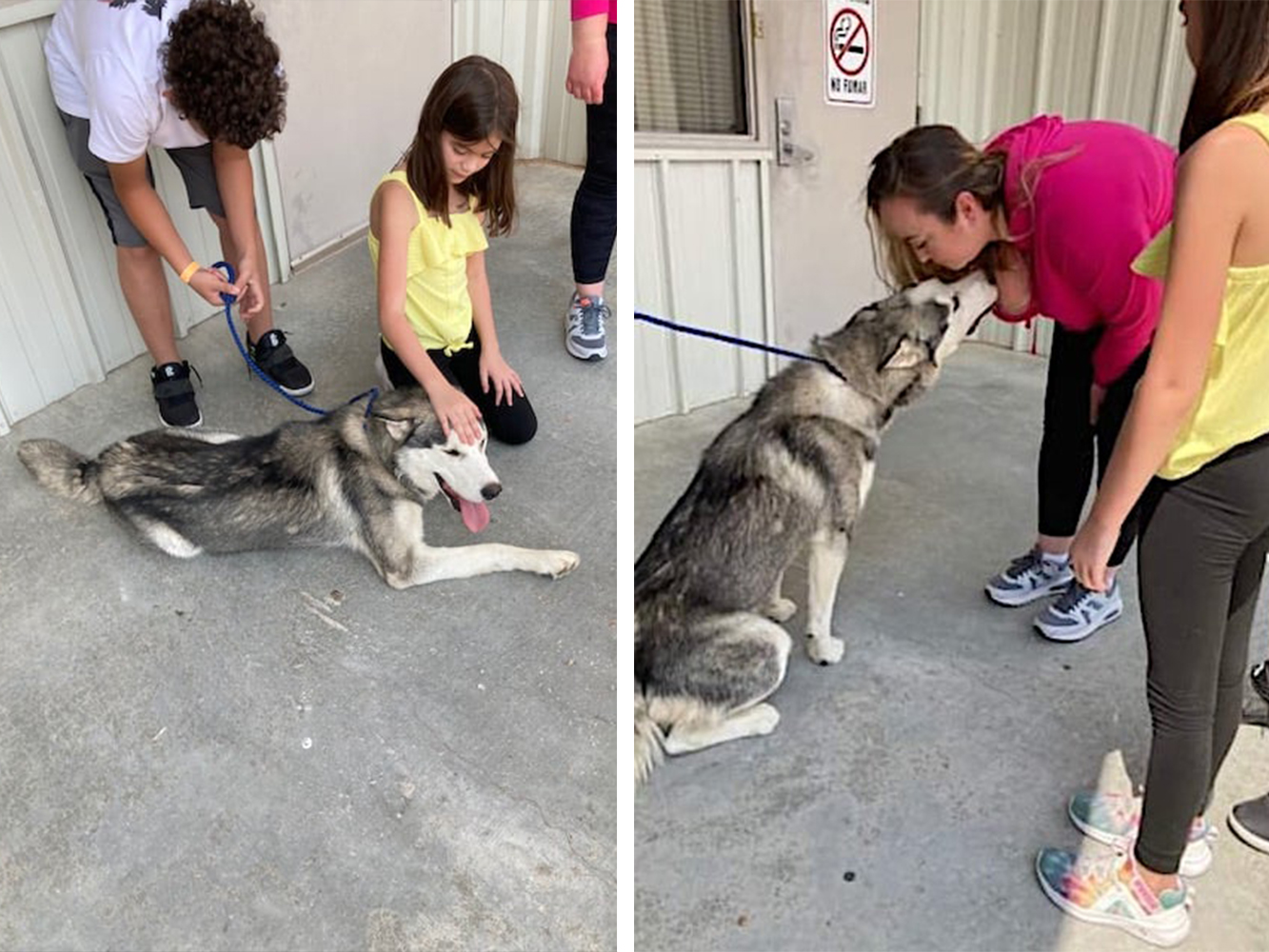 Karen said that Nanook probably did not know he was being abandoned at the time when he was left there on the side of the road.
"Because things happen so quickly. And he went to the police station, and he was back in human hands so quickly, that I don't think he realized what had happened," she said.
"But the humans, they knew what they were doing. And they also knew they are being videotaped. And they still continue to leave him there."
She said both the driver and young man were arrested later on.
Karen encourages pet owners to seek help when facing hard times instead of leaving helpless animals on the curb.
"If you need help, if something arises that you can no longer keep your animal, reach out for help. There are rescuers, we have our community shelter," she added.
Share your stories with us at emg.inspired@epochtimes.com, and continue to get your daily dose of inspiration by signing up for the Epoch Inspired newsletter at TheEpochTimes.com/newsletter