When a military wife found out she was pregnant shortly before her husband's deployment with the U.S. Navy, she didn't know how she would cope. But thanks to two neighbors who stepped in to love and support her, she gave birth to her first baby, then her second, and navigated the first months of motherhood in the safest of hands.
Stay-at-home mom Mackenzie Orion Harrison, 27, told The Epoch Times that her elderly neighbors, whom she affectionately calls Mimi Liz and Papa Charlie, were placed in their lives "for a reason."
Recently, celebrating her motherhood journey so far and wanting to share her neighbors' kindness with the world, Mackenzie uploaded a video montage to TikTok. "God sent us two angels, Mimi Liz and Papa Charlie," she captioned.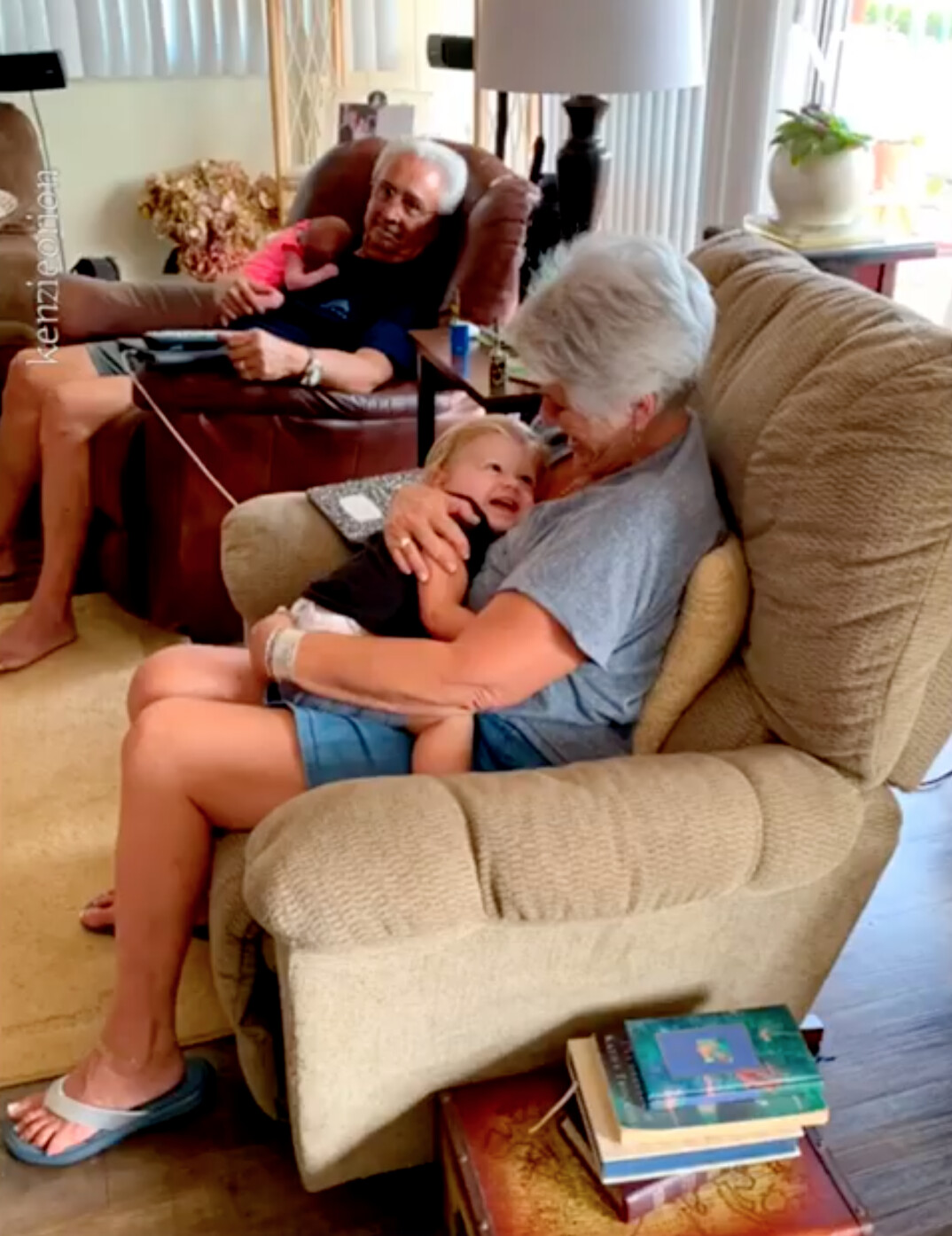 Mackenzie met her husband Kyle, a chief petty officer machinist's mate in the U.S. Navy, in her hometown of Stonington, Connecticut, seven years ago. She and Kyle, and his 10-year-old daughter, McKenna, "officially became a family" when the couple married in October 2017.
"Shortly after, he was stationed at Pearl Harbor with the USS Illinois and I flew out to be with him," Mackenzie said.
They had been trying for a baby in Hawaii, she said, but Kyle was often deployed for days, weeks, or months at a time. But the couple made connections, even starting regular dinner and games nights with their new next-door neighbors, Liz and Charlie.
"Being 5,000 miles away from home was hard," said Mackenzie, "but Liz and Charlie took us into their hearts and loved us like family."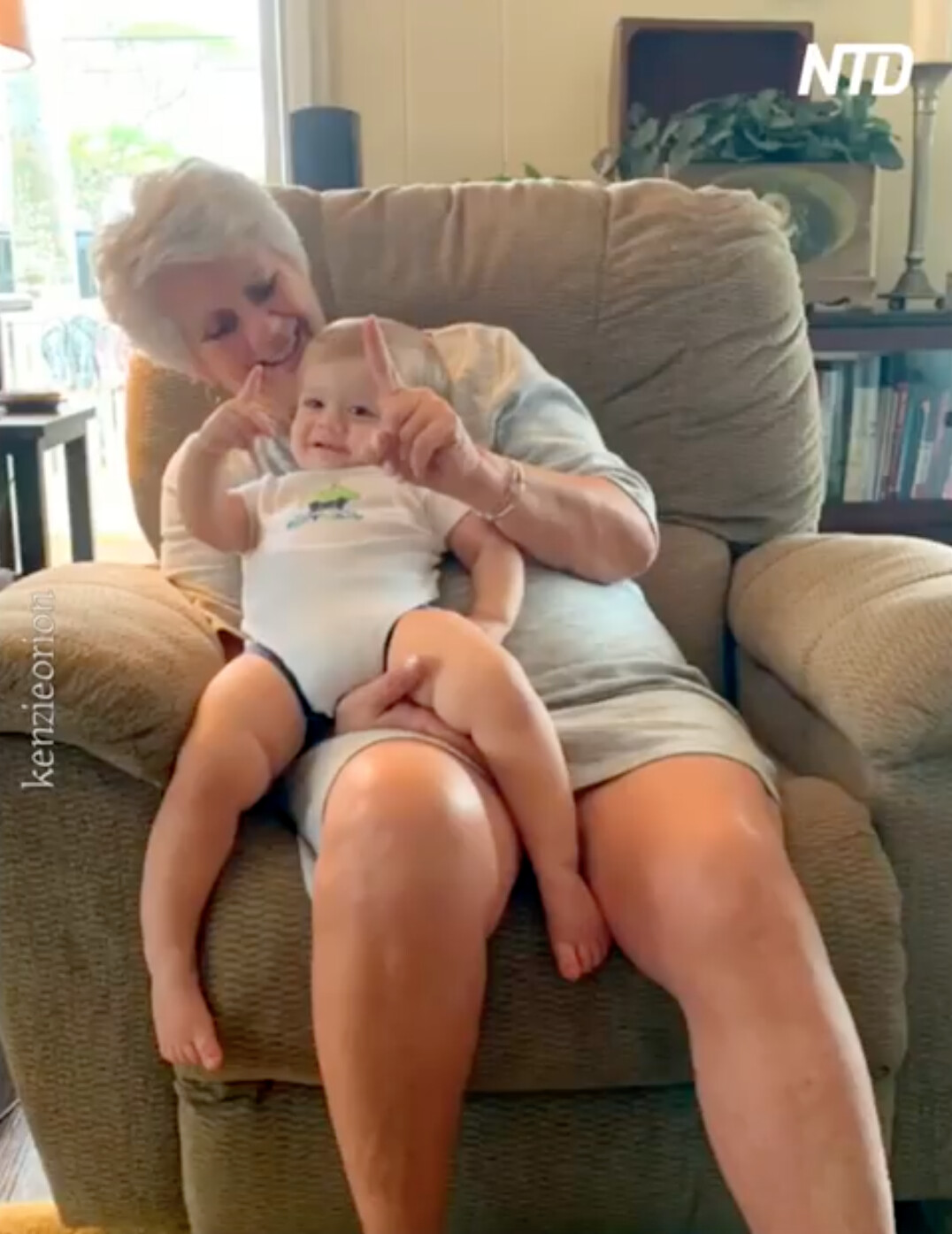 Mackenzie said she found out she was pregnant in July 2018. Liz and Charlie were ecstatic, promising to take care of their neighbor in Kyle's absence. Quickly, their help was needed.
"I was very sick throughout my pregnancy but the first few months were brutal," she said.
Liz and Charlie had Mackenzie rest at their home under the air conditioning and cooked meals for her.
"Even when I couldn't leave the bathroom without throwing up, Liz would bring me acini di pepe pasta in chicken broth and spent her spare time making a baby blanket," Mackenzie recalled.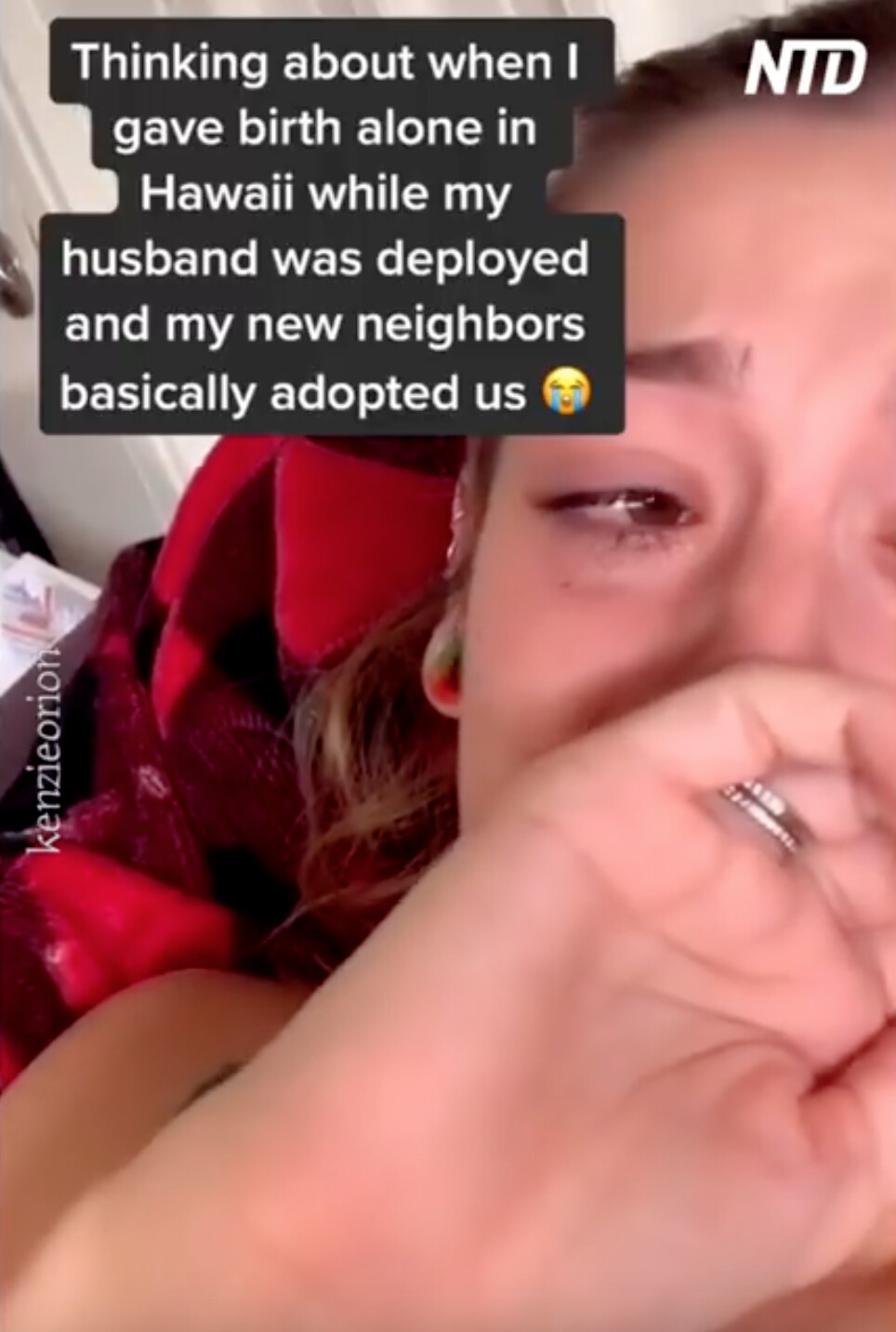 At 12 weeks, Mackenzie was hospitalized with bleeding. A detached placenta had caused a substantial subchorionic hemorrhage. She was sent home and advised to "prepare for loss."
"I was afraid to lose our baby while Kyle was gone and didn't know how I could possibly relay that to him via email," Mackenzie said. "These sort of things are usually censored from emails to sailors. I drove straight home to Liz, and she held me as I cried. I rested, and we waited and prayed together."
Both Mackenzie and her baby son pulled through. Liz came to every prenatal appointment, crying tears of joy at the gender reveal, and Charlie helped the mom-t0-be downsize to a smaller home a few streets away when the family's lease ran out.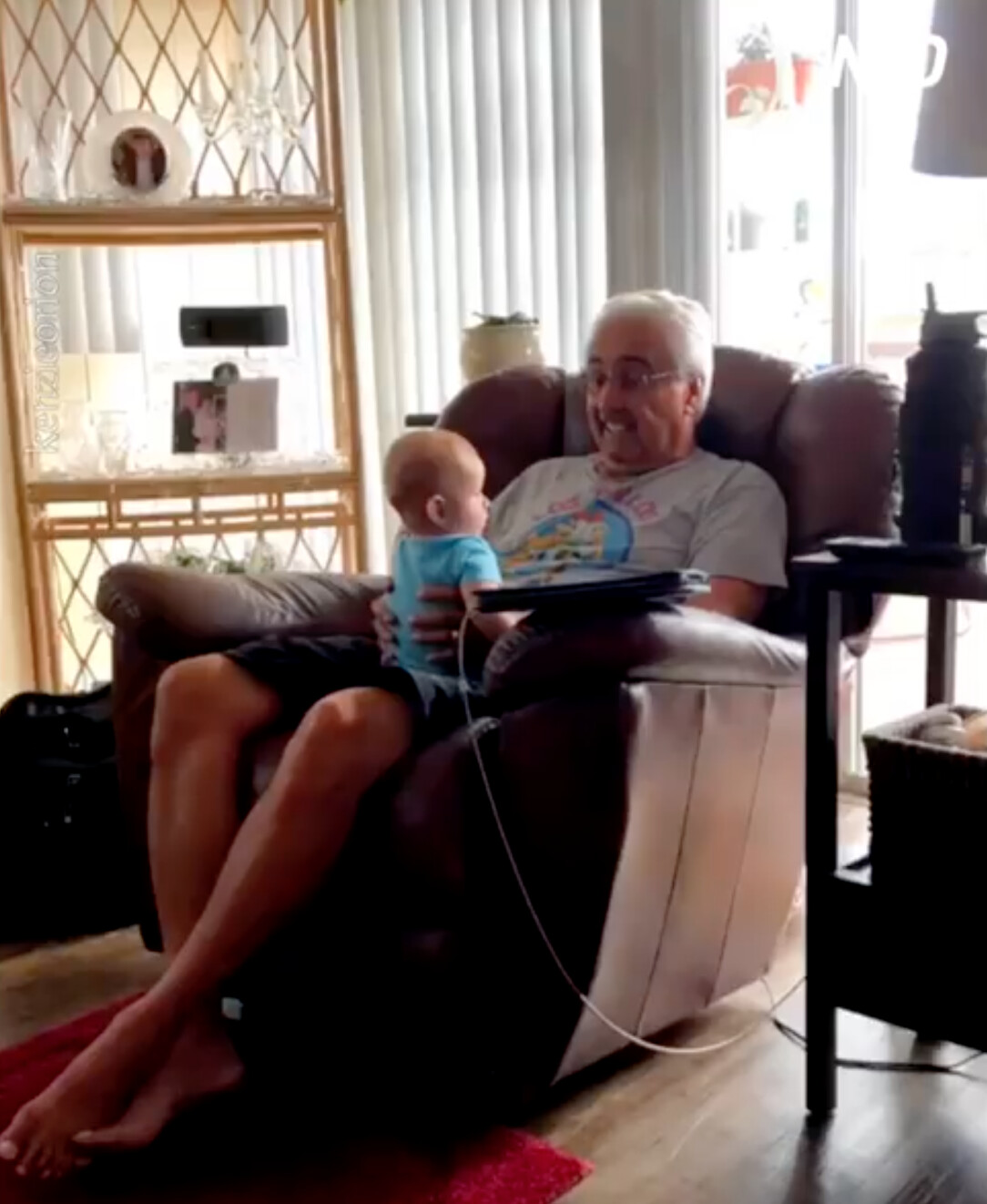 "I was able to call Kyle and tell him we were having a boy," Mackenzie said. "Hearing his buddies in the background cheering made me happy that he wasn't alone, either."
The couple's baby son was born on March 17, 2019, and named James Earl Baer Harrison—in honor of the "great men on both sides of the family."
"Liz waited up all night in the hospital for him to arrive, and showed me how to change his first diaper," she said.
However, the mom and newborn's first weeks after birth were tough. Baby James had colic, and the exhausted mom wasn't producing enough milk to feed him. For the new mom, baby blues quickly morphed into postpartum depression and anxiety.
"I was afraid if I told my doctor how I was feeling, my baby would be taken from me," she said.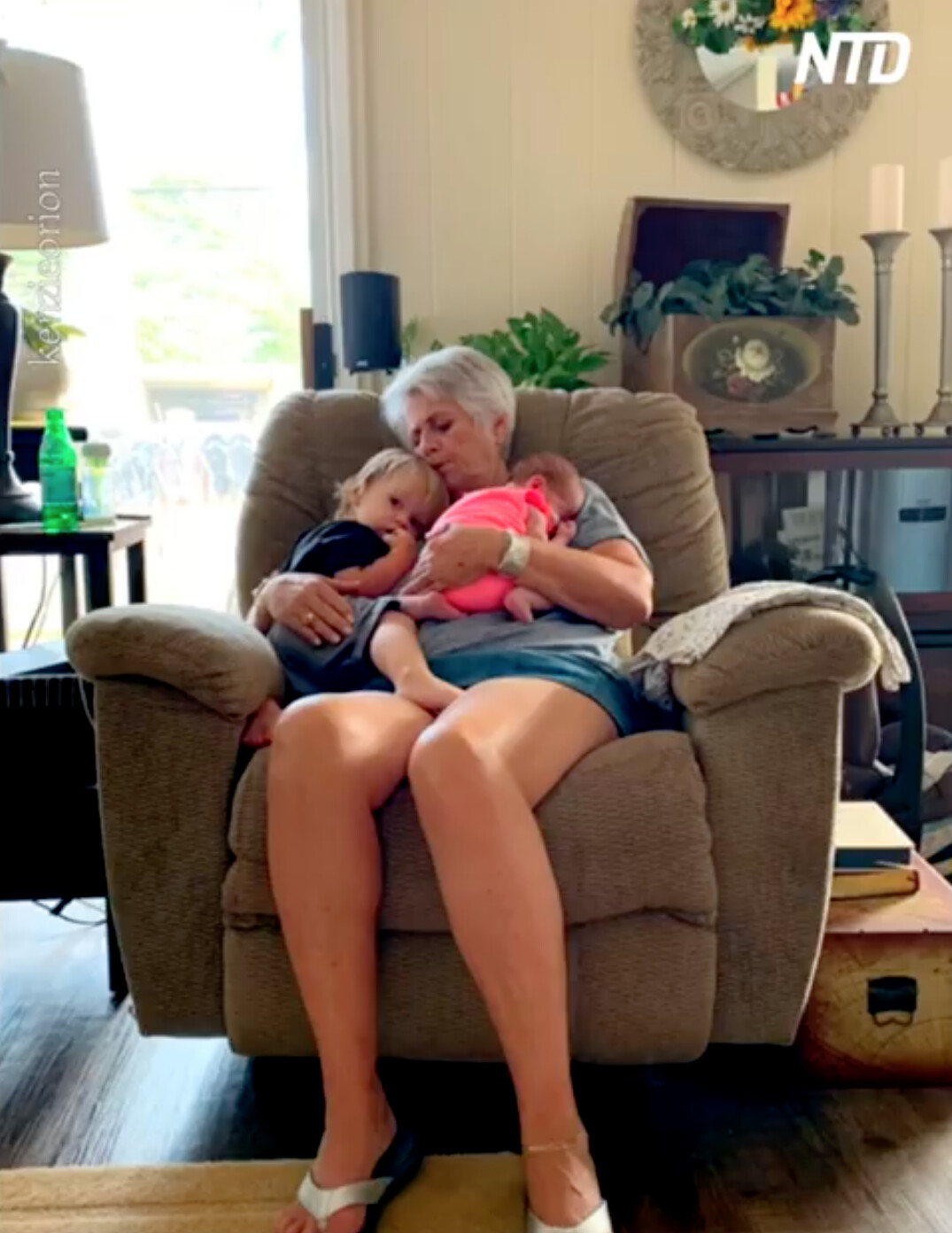 Yet Mackenzie's saviors, once again, were just around the corner.
Baby James bonded with Liz and Charlie immediately. Liz cuddled with him, taught him nursery rhymes, cooked for his mom, and encouraged her out of the house to run errands.
"She loved me through my darkest times without judgment," Mackenzie said.
Meanwhile, Mackenzie placed photos of Kyle around the house for James, hoping to spark recognition at Kyle's homecoming. She shared footage of the long-awaited reunion, and 7-month-old James's first meeting with his father, on TikTok.
"Kyle came home after 212 days and was finally able to meet his son for the first time," she said.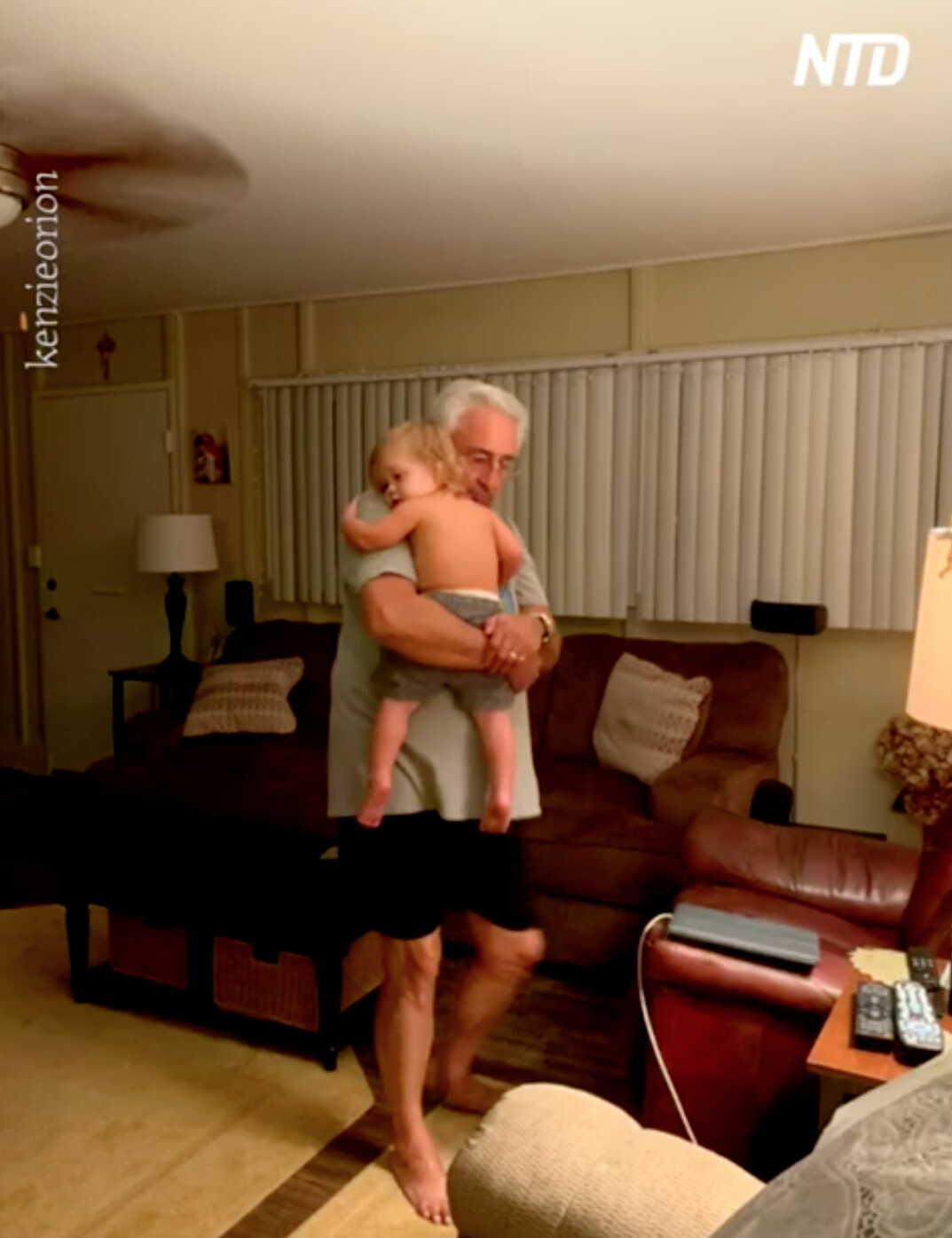 The couple resumed their dinner and games nights with Liz and Charlie and soon found out they were expecting another baby.
When Mackenzie's prenatal appointments were restricted by the COVID-19 pandemic, Liz became her "lifesaver," even helping on James's first birthday after Kyle's redeployment.
Mackenzie suffered a potentially dangerous velamentous cord insertion during her second pregnancy, which occurs when the umbilical cord attaches to the placenta abnormally. She delivered a healthy baby girl, Rory Gene Harrison, on Aug. 17, 2020.
Life was changing for Liz and Charlie, too: they had decided the time was right to move home to Las Vegas to be closer to family. But after flying, they both tested positive for COVID-19. A heartbroken Mackenzie resisted visiting them for fear of bringing germs, as Charlie has compromised immunity.
"It hit Charlie hard because he has a compromised immune system," she said. "I wanted nothing more than to be there for them but didn't want to take the chance of getting the babies sick by flying or bringing more germs around Charlie.
"Members of church and community helped pack and clear out Liz and Charlie's house, because they couldn't come back to do so. We didn't even get to say goodbye."
Mackenzie said that both Liz and Charlie have since recovered. Charlie is off his ventilator and out of a wheelchair but will be on oxygen for the rest of his life. "Flying back to Hawaii isn't an option," she said.
But neither is falling out of touch; both families keep up with calls and FaceTime. The mom-of-three ardently hopes that they can visit with Mimi Liz and Papa Charlie when Kyle is next stationed on the mainland.
"I know Liz and Charlie were placed in our lives for a reason, and I am so grateful," she said. "They are our family now."
Watch the video below:
Share your stories with us at emg.inspired@epochtimes.com, and continue to get your daily dose of inspiration by signing up for the Epoch Inspired newsletter at TheEpochTimes.com/newsletter