A Canadian wildlife photographer shooting drone footage over a snowy forest captured the video of a lifetime when a bull moose shed not one, but both antlers right before his eyes.
Derek Keith Burgoyne, 30, is a forestry operations supervisor from Plaster Rock, New Brunswick, in Canada. He was flying his drone over a maple hardwood ridge in the forest near Juniper when his attention was stolen away from the block of hardwood timber he was inspecting.
"[I] spotted three moose bedded down in the snow," Derek told The Epoch Times. "As I flew over toward them, they stood up and began feeding. I flew over to the bull that still had his antlers and put him in center frame, and clicked the record button, luckily!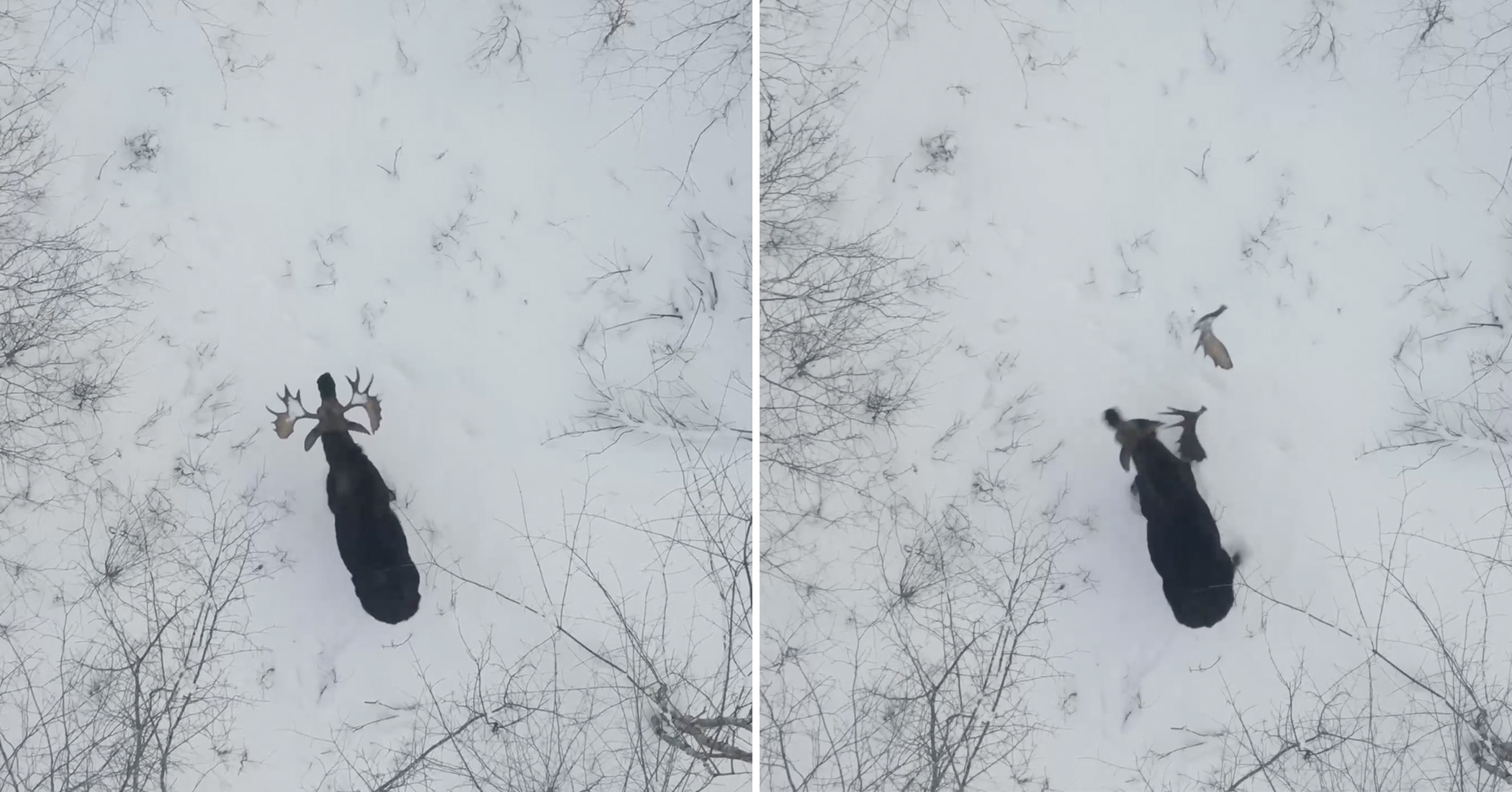 "A few seconds later, the bull shook his body and head to shake the snow and ice off, and as he did, not only one but both antlers flew off at the exact moment, which is extremely rare; they can shed one antler and carry the other side for days, even weeks.
"To any hunter, this is an extremely rare moment … this is winning the lottery when it comes to filming wildlife."
Watch the video:
(Video credit: Viralhog)
Derek walked in snow shoes to the shed spot before taking a photo of the antlers where they lay. He then set up his camera to film himself picking up the 17-point antlers to add to his 150-strong collection.
He's been collecting fresh shed antlers for six years and first filmed a single shed a couple of years back but claims the footage was not of the same caliber as his now-viral video.
Derek shares his best wildlife footage on Youtube as Adventures In The Wild, where his double-antler-shed video has amassed almost a quarter of a million views.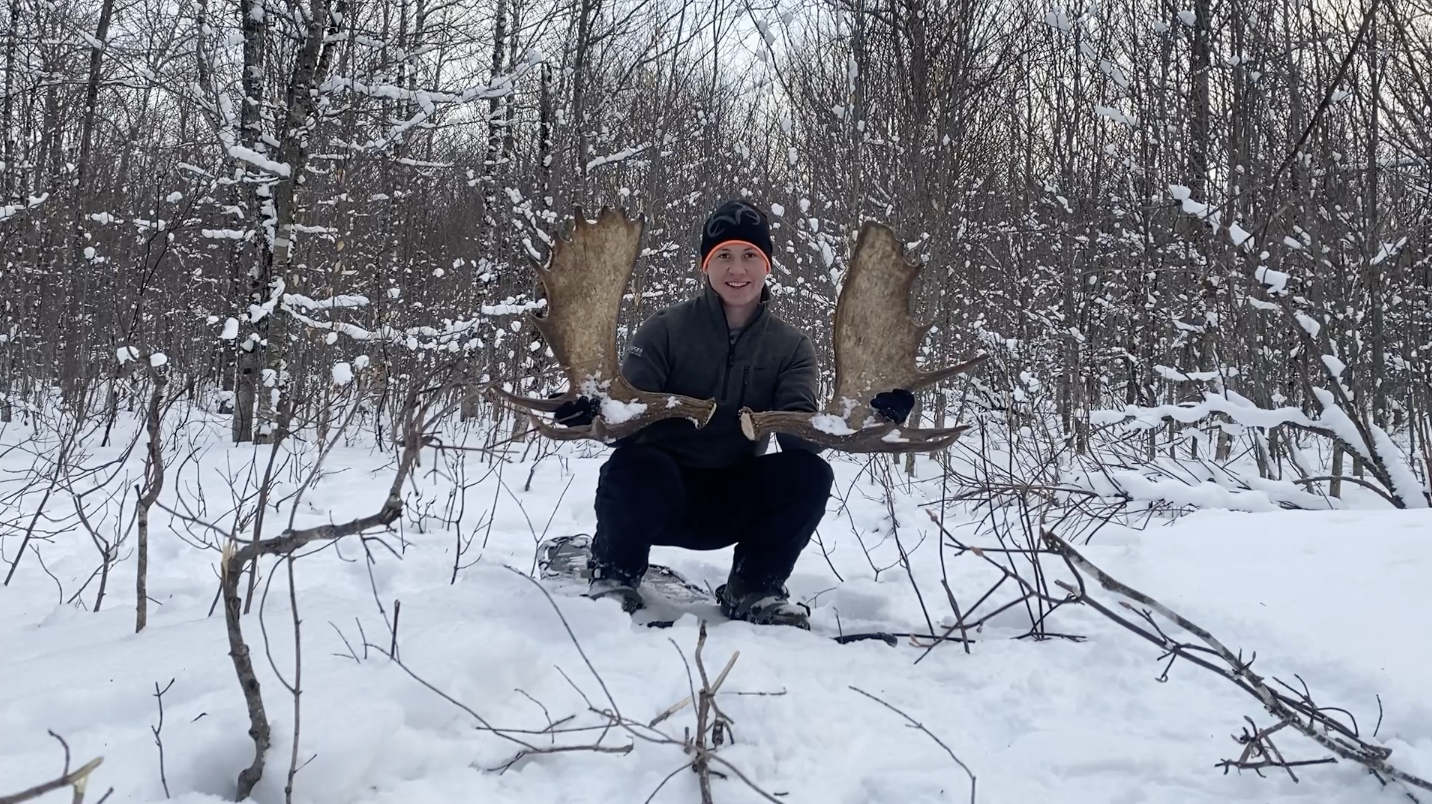 "I basically keep track of moose all year long," Derek said. "I keep track of where the bulls are living in November and December, close to the time when they begin to shed their antlers. I will snowmobile into remote country and looks for fresh sheds during the winter. Then in the spring, after the snow is gone, I will go back into those moose wintering areas and walk those areas, looking for sheds."
Derek has had "all positive feedback" from sharing his latest footage online, and claims viewers are happy to witness something they would never be able to see by themselves.
"I feel very honored and fortunate to have this video go viral; you dream of this happening, but never think it will. Very blessed," he said.
Share your stories with us at emg.inspired@epochtimes.com, and continue to get your daily dose of inspiration by signing up for the Inspired newsletter at TheEpochTimes.com/newsletter