Wanting his beloved grandmother under the same roof as him in her final years, a Florida man built a special wing of his new home to suit her needs. He revealed the surprise to his grateful grandma on a drive-by viewing and shared the moving footage on social media.
Matthew Stewart, 37, gave his grandmother Bobbe Windham two of the happiest years of her life before she died.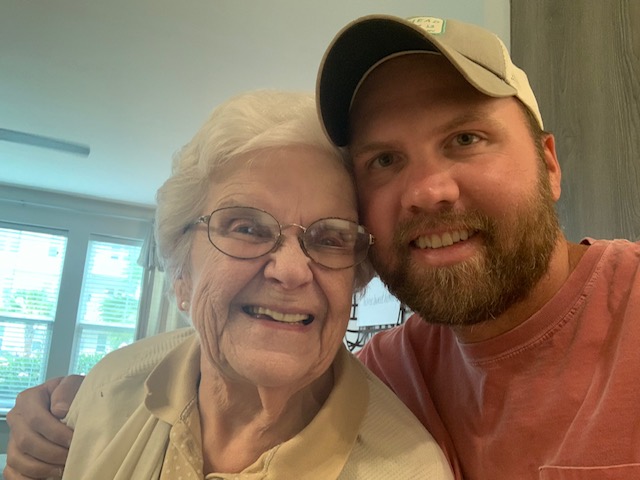 Grandma Bobbe, affectionately addressed as GB, was a "feisty, sassy, hardheaded, amazing 88-year-old woman," said Matthew to The Epoch Times. "I had lived with GB years ago, as my grandfather had passed away," he said. "We were each other's rock! I knew, while living with her, I would one day have her live with me and make her as happy as I could in her final years."
After traveling for work as a pipe welder, Matthew, now a project manager for VDT Construction in Destin, decided to settle down and start a family with his fianceé, Morgan, in Freeport. The couple found their dream neighborhood, and when Matthew suggested GB come to live with them, Morgan didn't hesitate to say yes.
"Our house is a semi-custom home so the floor plans are already set," he explained, "but we picked the one that fit our situation best. We told GB we were moving her in with us before we even started building, the only actual surprise was what the house looked like."
Spending time with GB one day in October 2020, Matthew suggested they visit the building site to check on progress. He pulled out his camera as they drew near, wanting to catch GB's reaction to preserve the memory.
(Courtesy of Matthew Stewart)
In the sweet, now-viral clip shared on Instagram, GB looks out the car window to the shell of the house, marveling as her grandson describes, in detail, her three rooms—a bedroom and sitting room connected by a Jack-and-Jill bathroom, including a shower bench and toilet handles for ease of use.
"Know that somebody wants me," she reflects quietly, adding, "I'm packed and ready to go!"
Matthew told The Epoch Times, "Her reaction was one of overjoy, excitement, and tears. She commented, 'to feel wanted.' Of course, she was not only wanted, but needed!"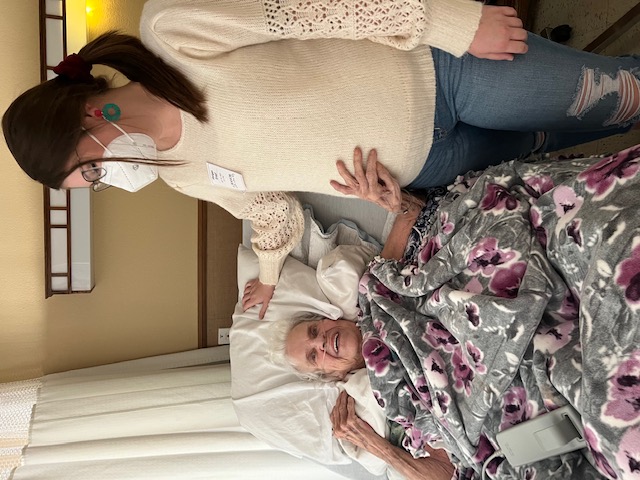 GB moved in with Matthew and Morgan a week after they closed on the property. The builders, Truland Homes, wanted Jennifer Payne of Glasswing Company to style and decorate GB's full suite before the big reveal; besides furniture, Payne included pictures of GB's parents, a custom "GB emblem,' artwork, and lots of her favorite color: purple.
The loving grandma's substantial online following sent gifts, which were used to decorate and transform her sitting room; Matthew and his fianceé took care of her every need, even buying her a brand-new wardrobe.
"GB couldn't stop crying, we had to have her sit down to take it all in. She always said we were spoiling her rotten," said Matthew. "I've never been so humbled in my life!"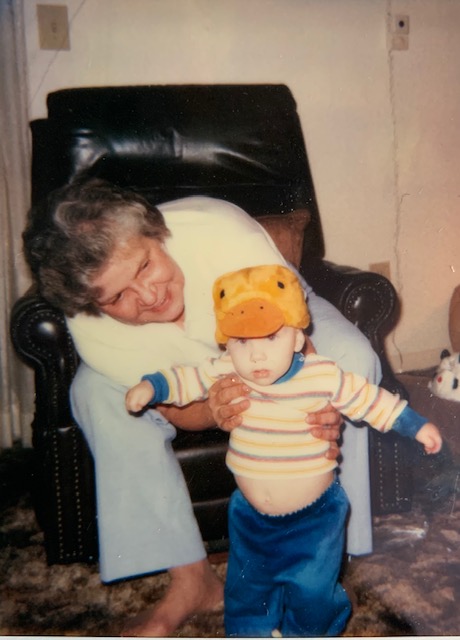 The trio lived happily together. Yet moving in with her grandson, GB, a lung cancer survivor, was already in the early stages of dementia.
Morgan quit her job to stay home and drive to and from doctor's appointments, but sadly, both GB's mental and physical health were in decline. In an accidental fall in late September 2021, GB broke a couple of bones and struggled with rehabilitation.
"We couldn't get her motivated enough," said Matthew. "She ended up passing away from natural causes on Jan. 26, 2022. We were there to hold her hand and tell her how much we love her as she took her final breath."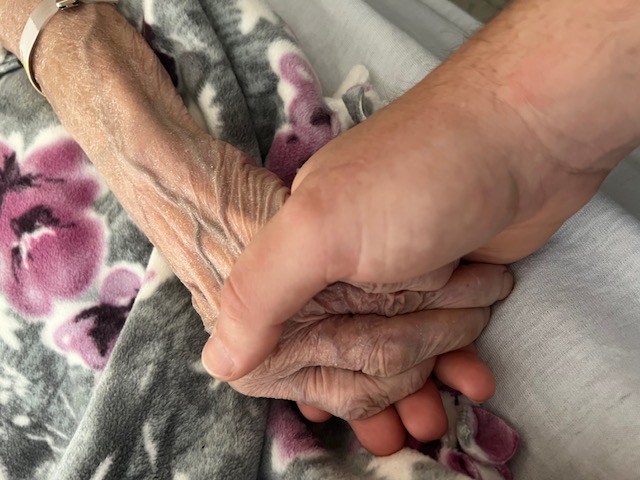 Matthew shared on social media a touching montage of his final years with GB to honor her memory, amassing almost half a million views.
Originally from Kentucky, GB grew up in Tennessee. She worked in Fort Walton Beach, Florida, for over 40 years, running front-of-house for Stanford Printing, a company she co-owned with her husband, Frank Windham.
"Granddaddy was in the back running the printing presses," said Matthew, who claims his grandmother is missed every single day.
"Morgan and I are beyond blessed to have had the opportunity to give her true happiness in her final years of life," Matthew reflected. "The power of the internet is truly amazing. I hope our story has given someone out there the desire to become closer with their family members, as you never know when they'll be gone.
"Spend time with the ones that mean the most to you, and spread love! Love is truly what life is all about."
(Courtesy of Matthew Stewart)
Share your stories with us at emg.inspired@epochtimes.com, and continue to get your daily dose of inspiration by signing up for the Bright newsletter at TheEpochTimes.com/newsletter