When an Indiana driver spotted a police officer clearing trash from the side of an intersection, it piqued his interest. Pulling over, he learned that the kind officer was maintaining the memorial site of a crash victim killed two decades prior.
Touched by the selfless act, he filmed the interaction to share with others.
Kaleb Hall, 32, was driving through Indianapolis in early August, running late to meet a friend for a car show. When he stopped at a red light at the intersection of Rockville Road and Lyndhurst Drive, he noticed officer Jeff Stagg of the Indianapolis Metro Police Department (IMPD) picking up trash.
"I thought to myself, 'Wow, that's pretty interesting,'" Hall told The Epoch Times. "The light turned green so I went on down the road. For some reason, it just stuck with me."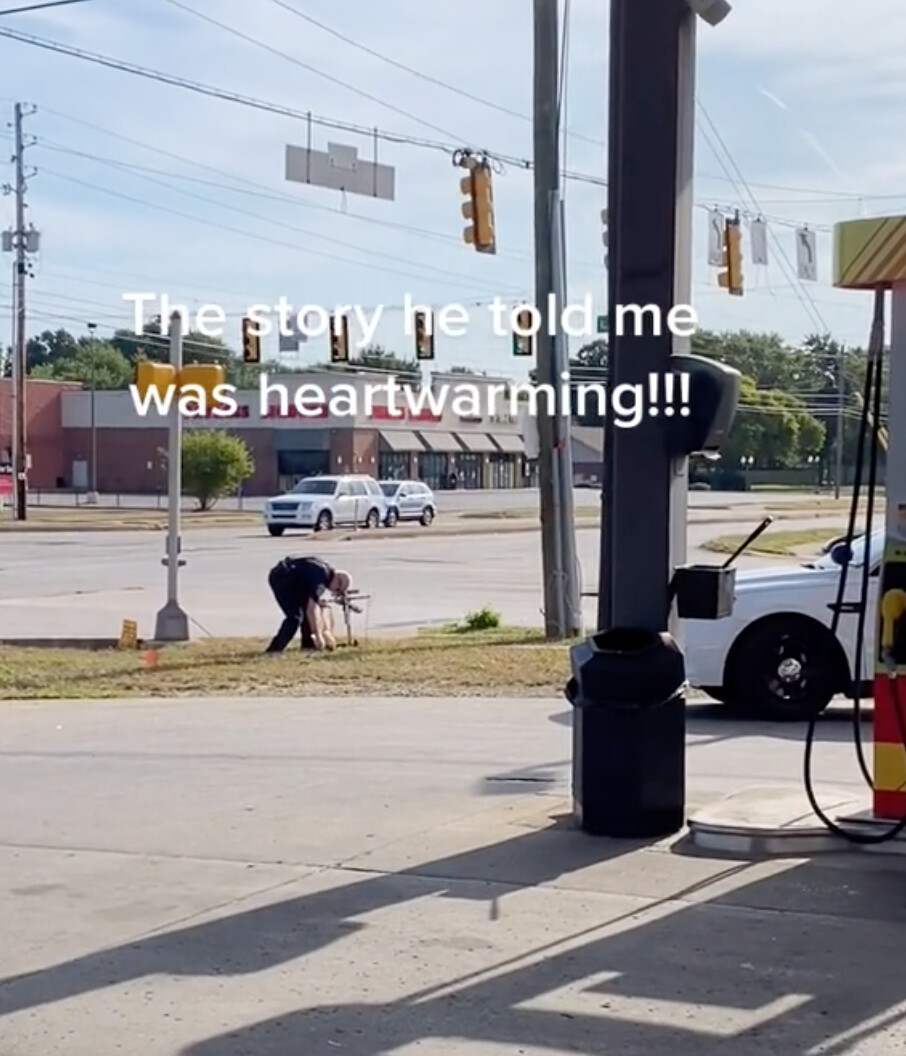 Wanting to capture the unique moment, Hall doubled back. Driving closer, he realized that Stagg was cleaning up a memorial site and decided to pull over.
"I just wanted to thank him for what he was doing," Hall said. "I didn't expect him to have the story he did. I just hit record on my phone. I didn't want it to be stereotypical; I didn't want to take away the good that he was doing by trying to put a camera in space. But I did want to capture it."
Hall, who works for Miller Pipeline in the natural gas industry, said the officer approached the car window a little cautious at first and then freely shared his story with him.
(Courtesy of Kaleb Hall)
The veteran officer said that the memorial had been erected by two high schoolers for their friend named Shelby, who was killed at the intersection around 20 years ago. Stagg hadn't been working at the intersection on the night of the accident, but it was on his patrol circuit.
In Hall's footage, which he later shared on social media, Stagg says: "I didn't know her but I remember the incident. No one's keeping up the memorial anymore. I guess her family has maybe moved on."
Hall claimed that the memorial, comprising two pieces of wood in the shape of a cross, had been painted white at some point but was "old and deteriorating." Even the victim's name was wearing away. Within the last decade, Stagg has been adding trinkets, jewelry, and stuffed animals to the site.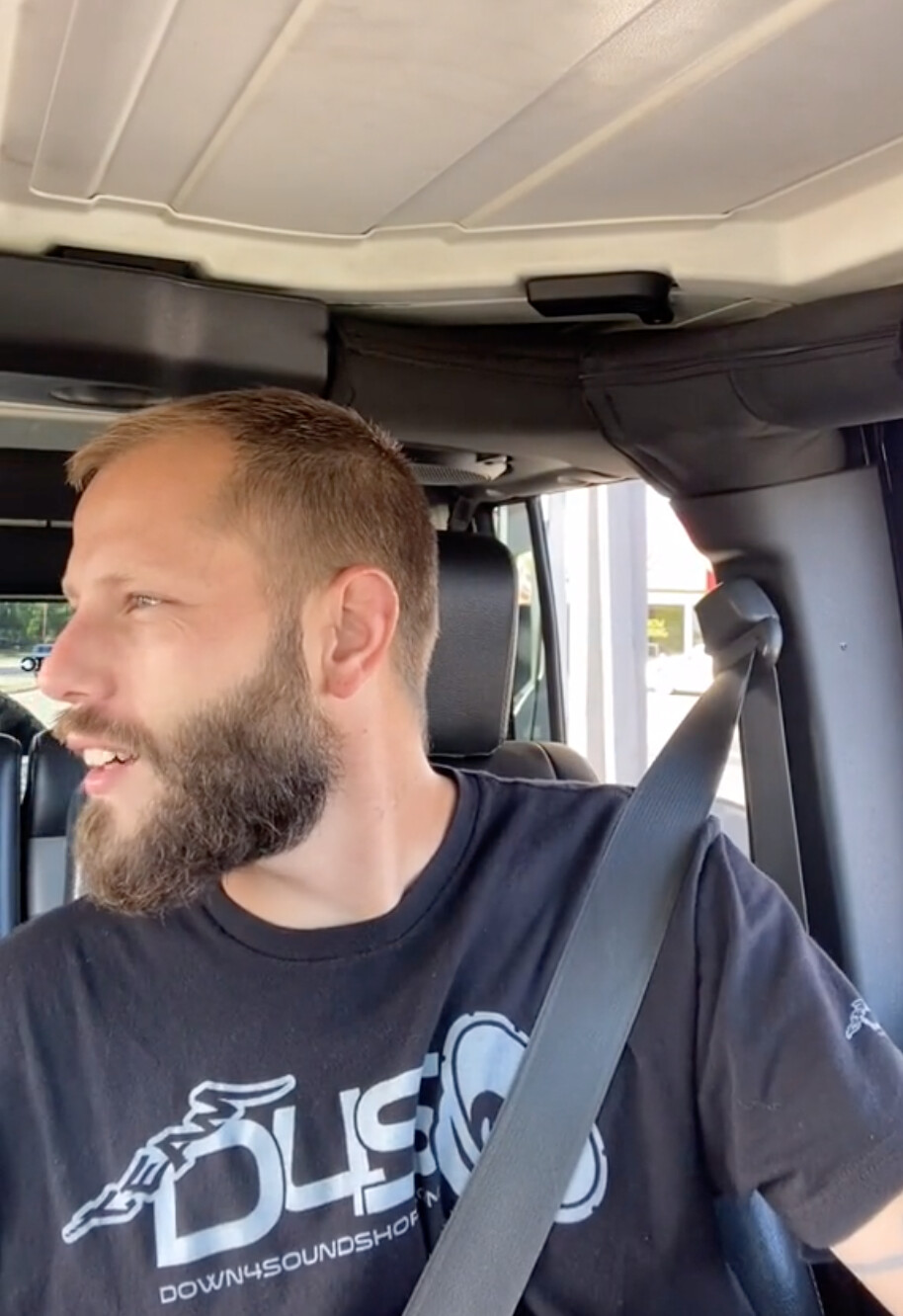 It was a "touching story," Hall said, to hear of an officer going to such lengths for a stranger.
"When I shared the video, I had no idea it was going to turn into what it did," he said. "It's taken on a life of its own."
Hall said many people have claimed that the video inspired them to go out into the world and perform encouraging acts of kindness. He is also delighted that his video's viral status means recognition for Stagg.
"I wanted to just put it out there and say, 'Hey, look, there's a good cop,'" Hall said. "I wanted people to see that."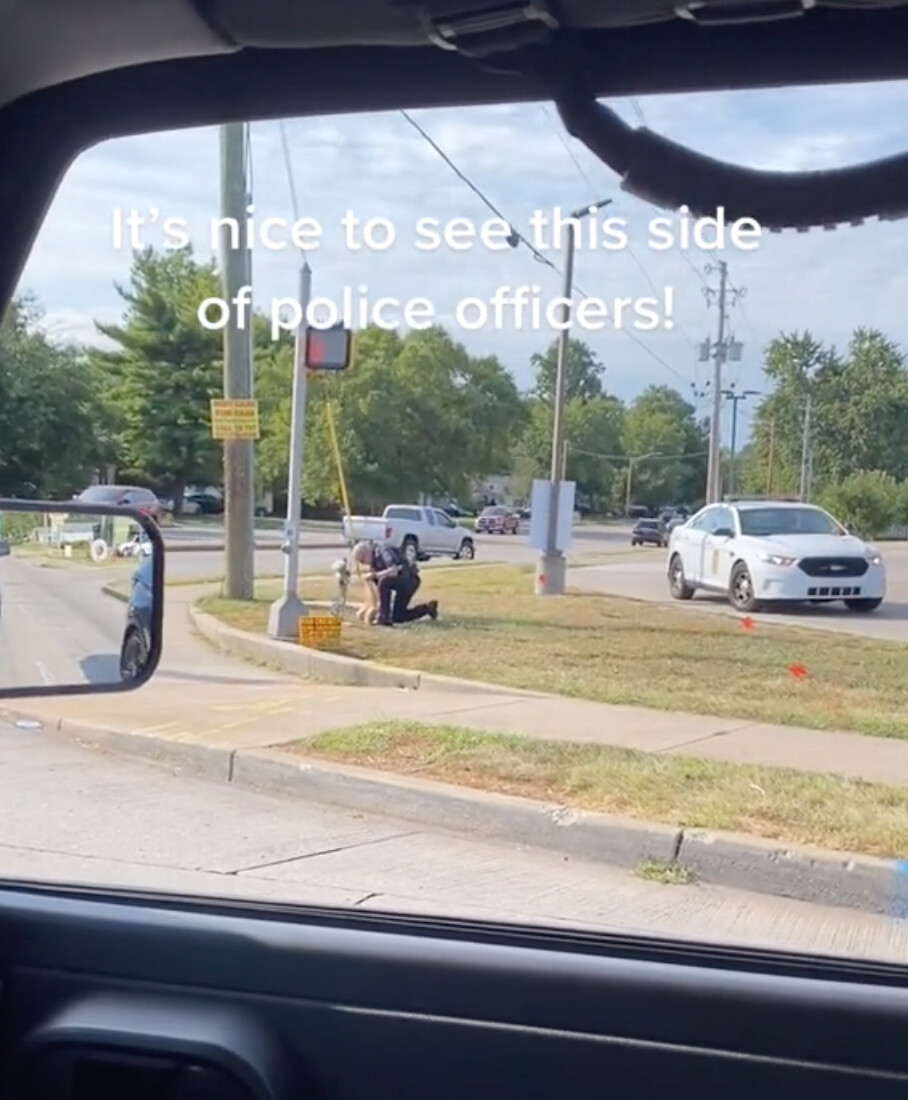 Growing up, Hall lived in some "rough neighborhoods," he said, and as a youngster, he has had his "fair share of interactions" with police officers.
"I never quite met an officer like that," Hall said. "He's a different guy, you know, he's a good guy. He just genuinely was passionate about the simple act of taking care of somebody's memorial."
Hall, who has four children, says the encounter at the intersection has genuinely changed his outlook on life.
"My kids learned a little bit from it. I was able to show them what happened, and basically tell them that this is a great example of taking the time out to notice good around you," Hall said. "I learned from him. My wife did so. It was amazing.
Share your stories with us at emg.inspired@epochtimes.com, and continue to get your daily dose of inspiration by signing up for the Epoch Inspired newsletter at TheEpochTimes.com/newsletter