It started as a desperate plan to continue sharing his music during the pandemic, but now, a Los Angeles-based viola player claims that performing personal serenades has become the highlight of his career.
Professional viola player and Oklahoma native Daniel Morris, 34, says creating memories and connecting people through his music is his passion.
Thus, when the children of Marvin and Lois Futrell, who were both almost in their 90s, texted him a night before their parents' 67th wedding anniversary, he simply couldn't refuse.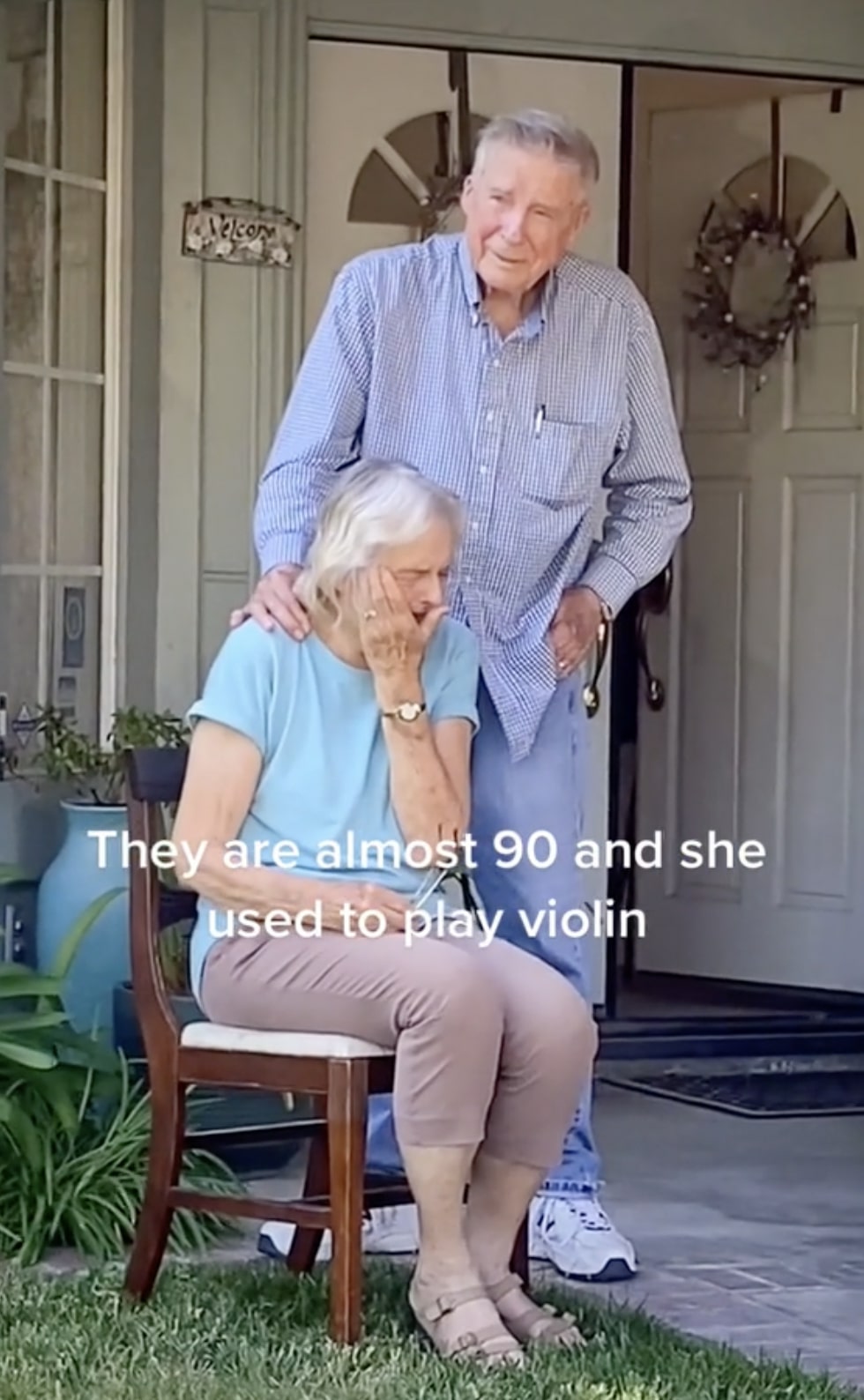 "Their family in Utah messaged me … and asked if I could go serenade them," Morris told to The Epoch Times. "They were so touched, and it meant so much to them that their family would set this up."
In heartwarming footage shared on TikTok and Instagram, the Futrells stand in their doorway in disbelief, before moving to sit on chairs set up in their front yard. Morris plays a version of the Elvis Presley classic "Can't Help Falling In Love," followed by "Amazing Grace," moving Lois to tears and eliciting an emotional response from her husband.
Lois used to play the violin, Morris explained. Marvin would drive her to practice and sit in the audience to listen while she played.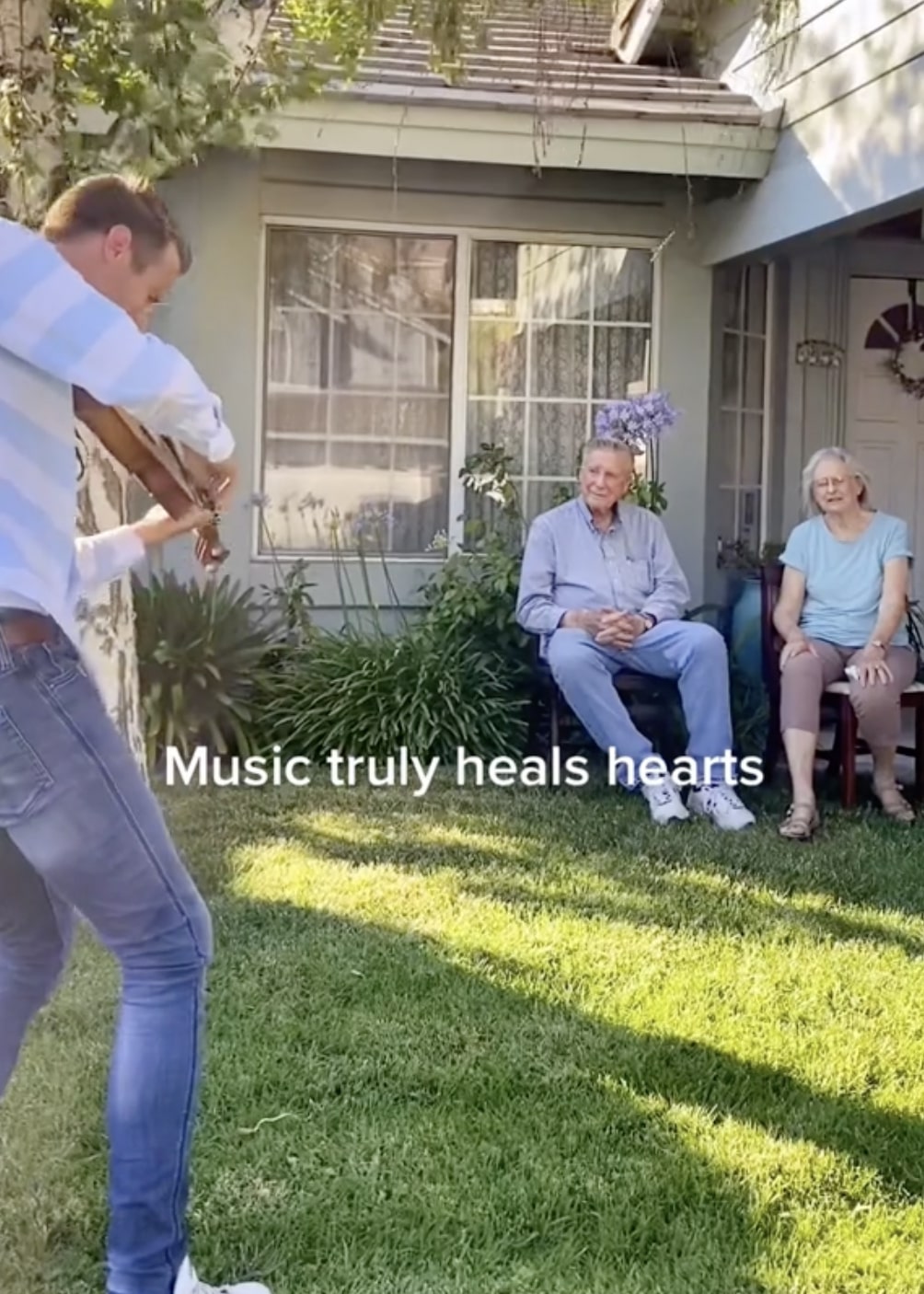 Needless to say, on hearing Morris personally serenade them, the couple were deeply touched.
"They said all the songs I played were special, meaningful songs to them," he told The Epoch Times, "and they just couldn't believe they got their own personal concert right in their front yard."
For Morris, being a part of the elderly couple's special day was the most "magical feeling."
The violist, who performs pop, classics, hip hop, and original songs, said that his forté lies in playing songs people recognize with a twist and a heartfelt, moving performance style. His ability to make people "feel something deep in their soul" has made him one of the most sought-after viola players in Southern California, and beyond.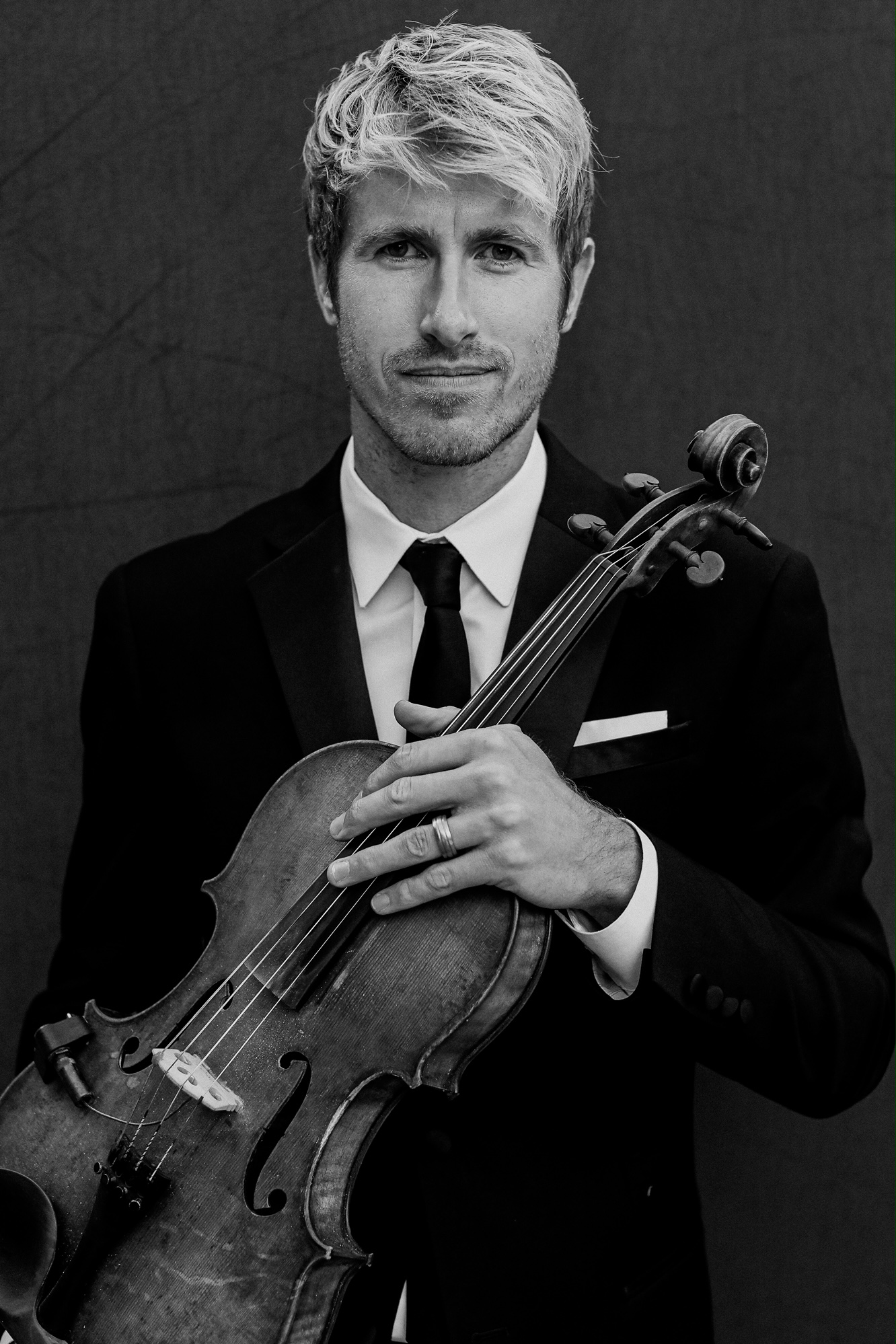 Morris performs at all types of events, from weddings and corporate events to baby showers and private parties. And now added to his list are personal serenades.
The inspiration to start performing private serenades came after a client reached out to Morris two weeks into lockdown.
"She asked if I could come play outside her boss's window for her birthday," Morris explained. "I honestly thought it was odd and almost didn't do it, but I was desperate for a job, so I went and played for her and she absolutely loved it."
Later, Morris posted footage online and people fell in love with the idea so much. More requests flooded in and he then began offering safe distance personal serenades.
"It really propelled me forward in so many ways," he reflected. "The last two years have been the best years of my career so far."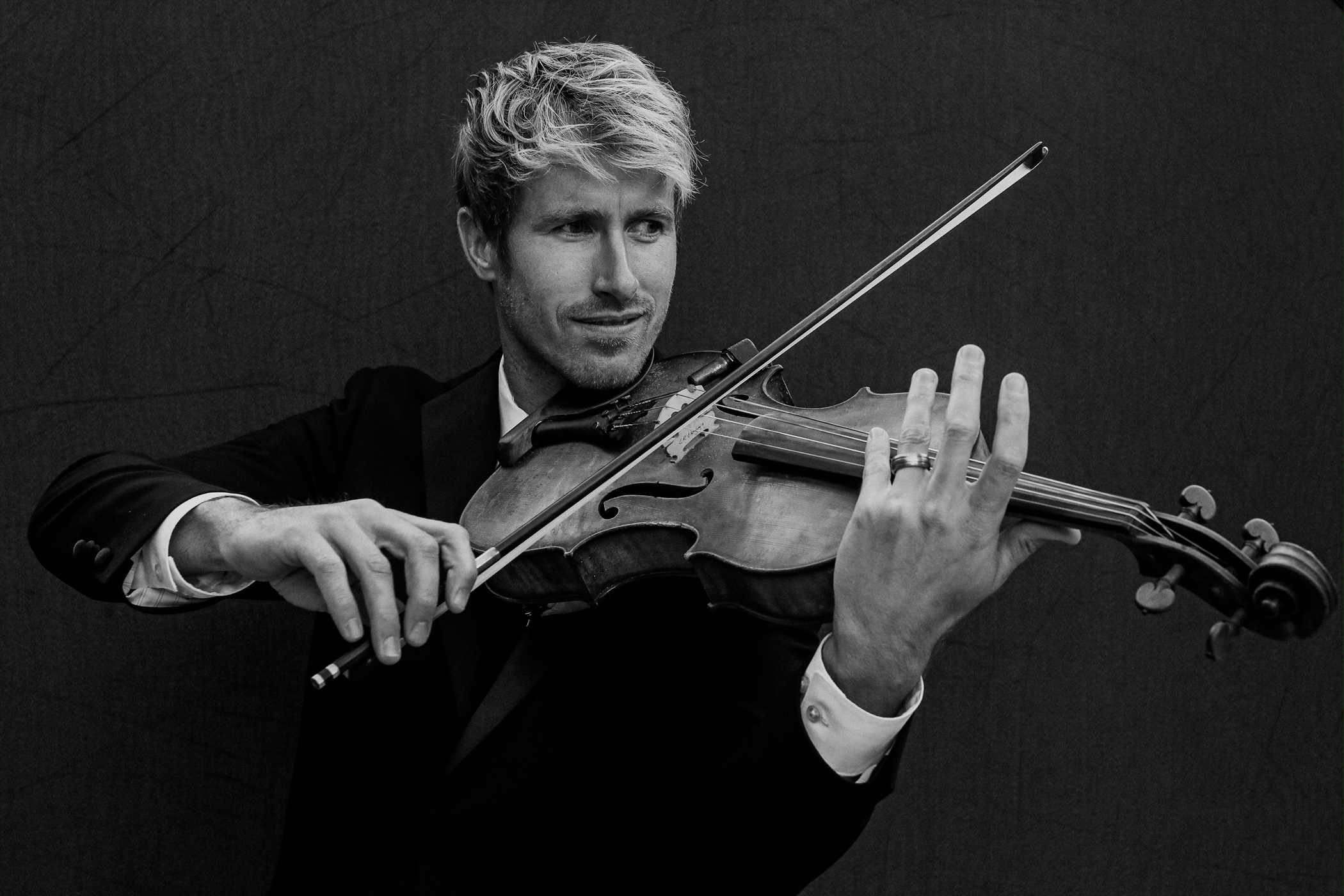 For the musician, other highlights include playing for a "sweet lady" at the onset of the pandemic, playing for a blind boy—whose mother said music was how they connect—on his birthday, and playing the first dance for a couple who eloped to Big Sur in the middle of the pandemic.
"They flew me out," said Morris. "It was an incredible moment performing on this cliff, fully amplified, powered with a car battery, and the music echoing out over the coastline."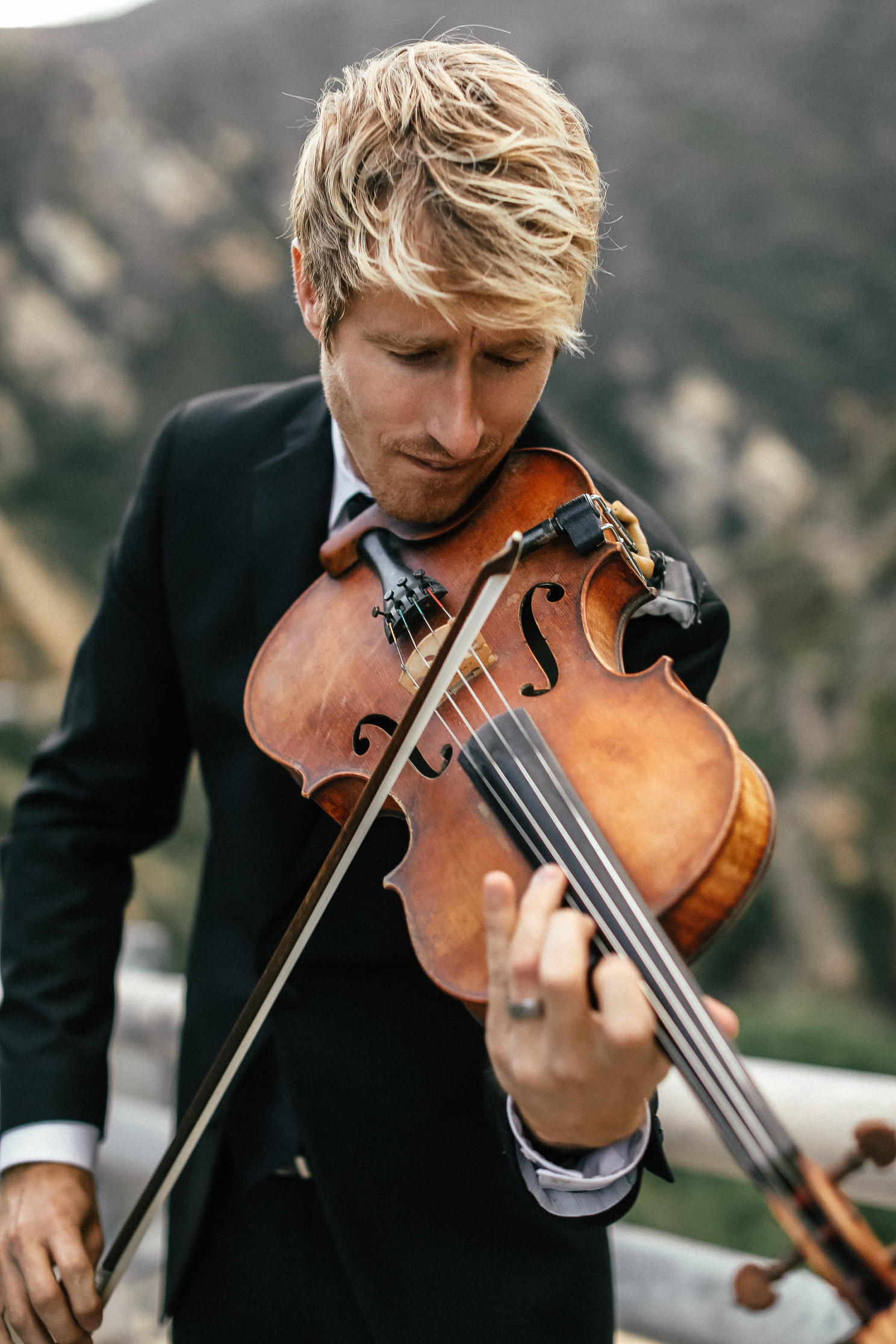 Morris began playing viola at the age of 13 after starting on the piano when he was 6 years old. Inspired by a string trio at church, he originally wanted to play the cello, but chose the more affordable viola for its similar sound.
He regrets nothing; the tone and range of the viola are "perfect for the pop and contemporary music I play," he said.
Morris, who takes bookings through his website and Instagram, claims clients are moved to tears by personal serenades 75 percent of the time. He has seen, firsthand, the power of music to inspire hope and peace.
He reflected: "I believe music can always make it a little better … I want to bring people hope through my music, lift them up, and support them in whatever circumstance they are going through in life."
(Courtesy of Daniel Morris)
Share your stories with us at emg.inspired@epochtimes.com, and continue to get your daily dose of inspiration by signing up for the Bright newsletter at TheEpochTimes.com/newsletter