A butcher in Turkey with an indiscriminate love for dogs and cats has a policy at his store: he offers meat scraps to every stray animal that comes to his doorstep, and he has gained a loyal following for his kindness.
Ikram Korkmazer, 51, grew up in the Turgutlu district of Turkey's Manisa province and started working at a butcher's shop in 1981. He now has 41 years of experience in the business. Ikram's store, Yeşim Meat Gallery, is named after the first stray animal he ever fed from his counter, a street cat he named Yeşim.
"I was feeding her," Ikram told The Epoch Times, as translated from Turkish. "When she gave birth to a kitten, she started bringing it to my workplace—they came together.
"She would stand on two legs, look at the meat on the counter, and ask for meat. She started to come to ask for food five or six times a day, standing on two legs. She wanted mostly spleen, heart, kidney, and loved beef."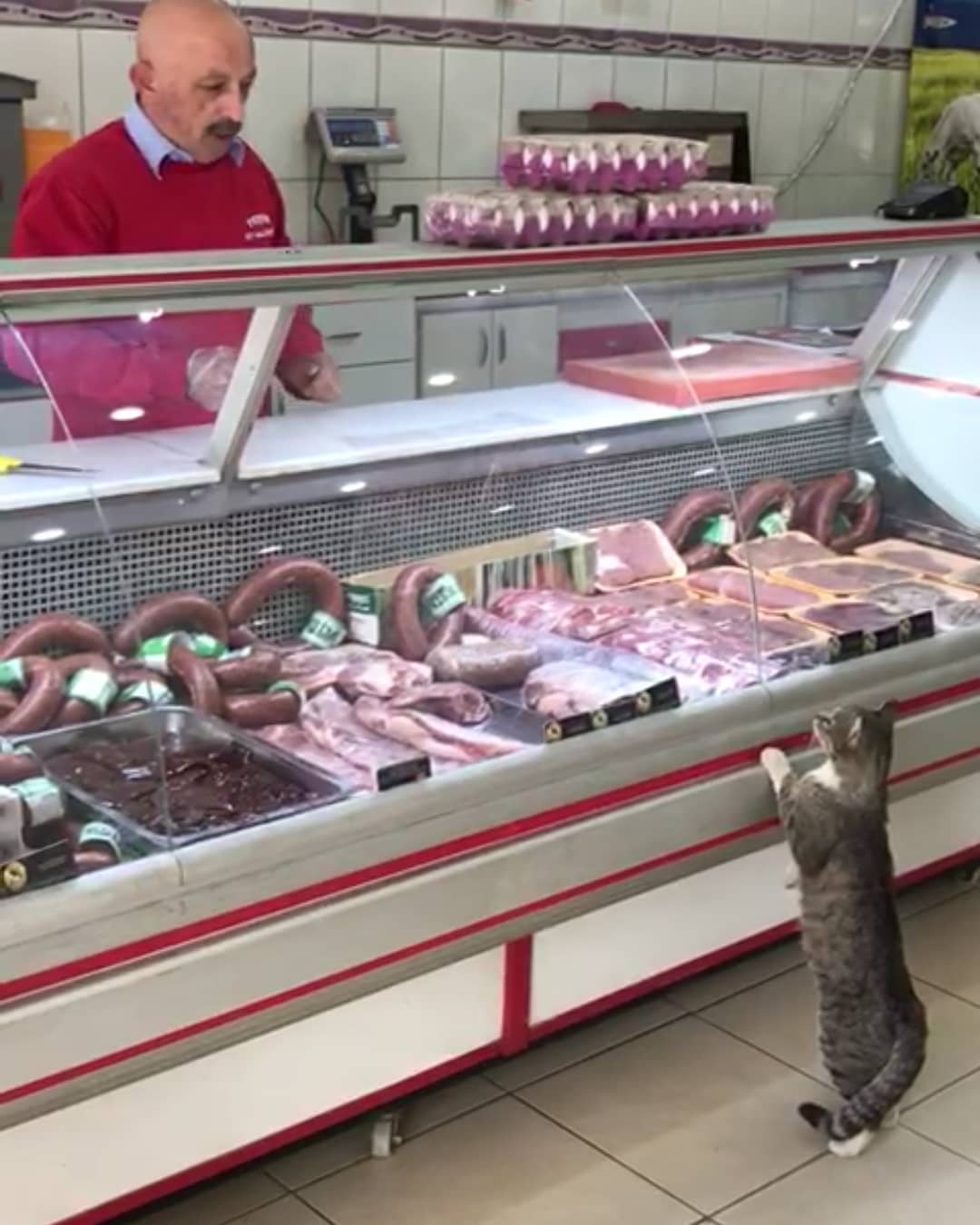 (Courtesy of İkram Korkmazer)
Yeşim the cat eventually got sick and died, but her kitten continued to visit the store for years. Other street cats, catching on, followed in their footsteps by visiting the store for some tasty meat scraps.
In honor of Yeşim's memory, the kindly butcher obliged.
To the stray dogs that pass, Ikram offers lamb, spleen, heart, kidney, and bones to crunch on, turning no hungry animal away. "There would be 8 to 10 dogs, and 7 to 8 cats a day," Ikram recalled, "but only Yeşim the cat would come in."
The butcher started filming visits from the brave little cat and posting them on social media. As the world fell in love with Jade, and Ikram's following grew, so he began filming more.
(Courtesy of İkram Korkmazer)
(Courtesy of İkram Korkmazer)
Ikram says that he has had to fend off criticism from a minority of people who don't think he should be taking care of stray animals. But the kindhearted butcher believes in his mission, and so do his followers; many videos on Instagram, TikTok, and YouTube continue to trend around the world.
Today, his coworkers, family members, and even customers take part in the fun.
Ikram, who has three sons and two grandchildren, says his motto is that love will overcome.
"I have instilled the love for animals in this world, and it makes me proud to introduce Turkey as an animal-loving country," he said. "I have 4 billion people watching my videos, and they are still watching."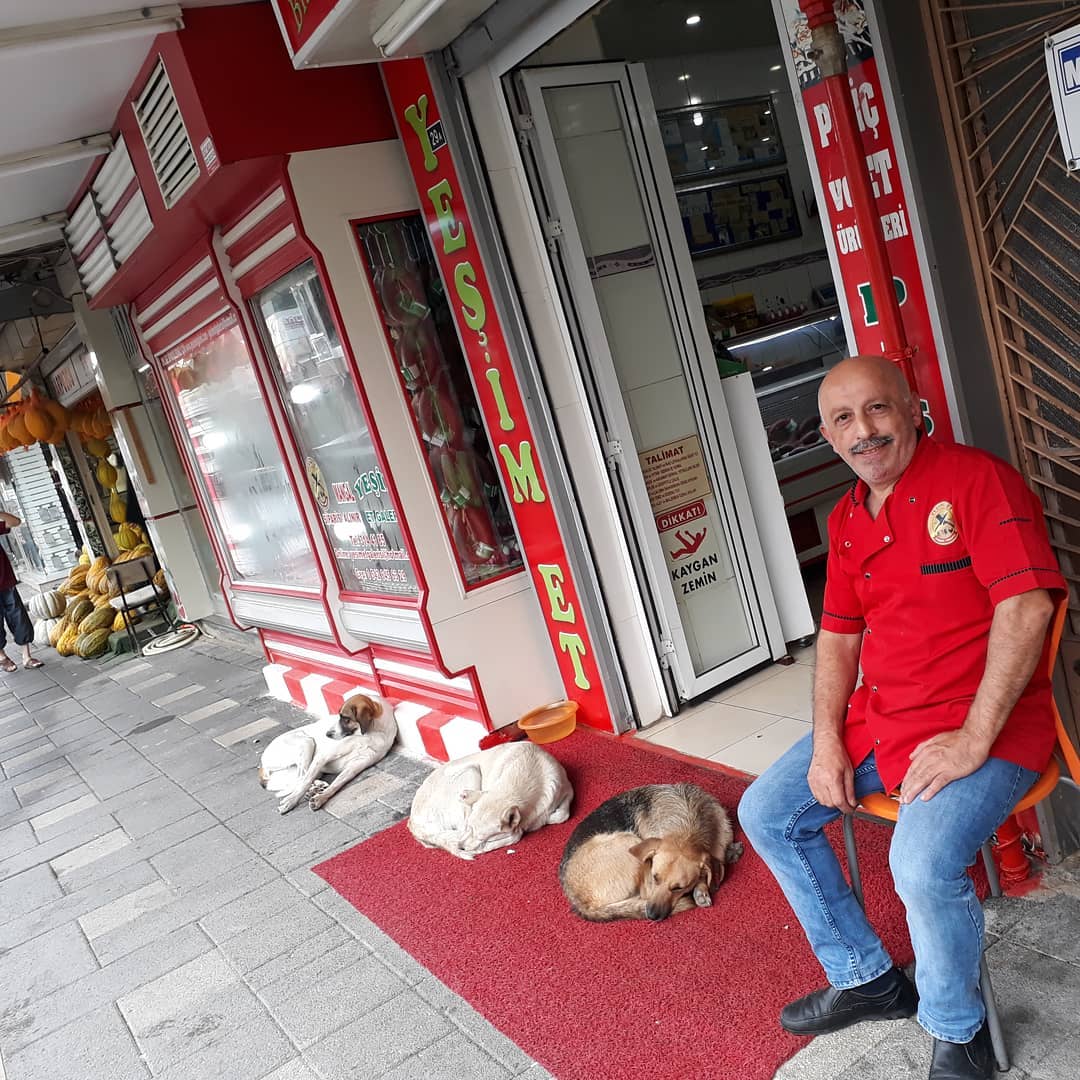 Share your stories with us at emg.inspired@epochtimes.com, and continue to get your daily dose of inspiration by signing up for the Inspired newsletter at TheEpochTimes.com/newsletter