A 29-year-old UK woman who's been battling cerebral palsy since the day she was born has fulfilled her life's dream of walking down the aisle by herself.
Recently married, Alaina Banfield-Coffee—a talented artist who paints with the help of a brush attached to headgear—lives in Cardiff, Wales, with her husband, Philip.
Born with the neurological motor disorder athetoid cerebral palsy, though Alaina has carers to help her with eating, drinking, and self-care, she has lived her life with the attitude of "not letting anything stop her."
At her wedding on July 3, once again endeavoring to live every moment to the fullest, she stood on her own two feet in more ways than one.
"There wasn't a dry eye there," said carer Clair, speaking on Alaina's behalf in an interview with The Epoch Times.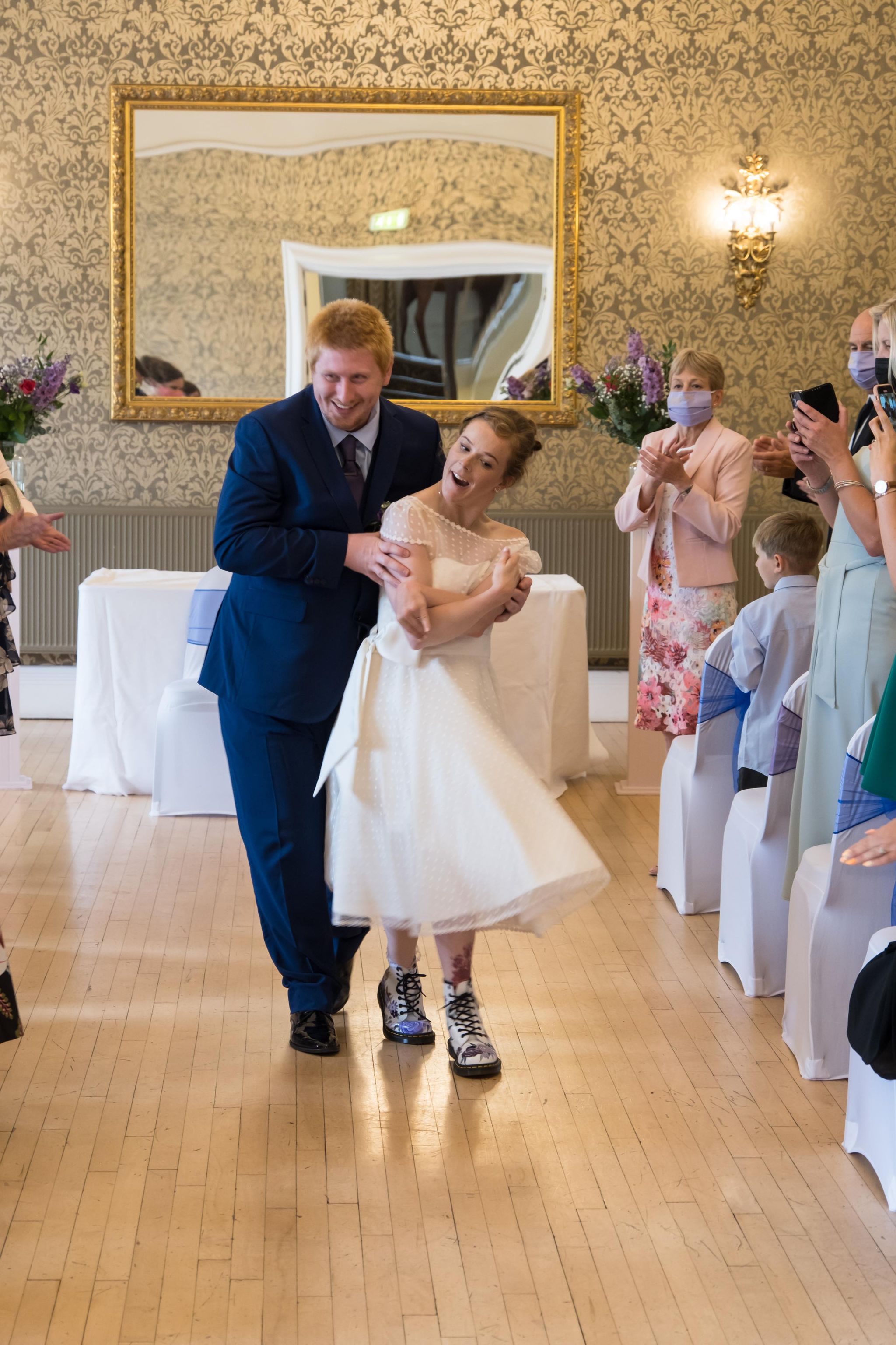 At Alaina's insistence, she and Philip married at Bristol Zoo, the location of their very first date.
"A lot of the guests wouldn't have seen Alaina actually walk, so it would have been a first time for them," Clair said.
Grinning and laughing, the happy bride greeted her guests as she walked. Clair, who felt as proud as the mother of the bride, said, "Nothing makes Alaina nervous."
A bridesmaid walked close behind for support, meeting Alaina's mother at the end of the aisle, who then passed her daughter into Philip's open arms. The incredible moment followed a lifetime of effort on Alaina's part.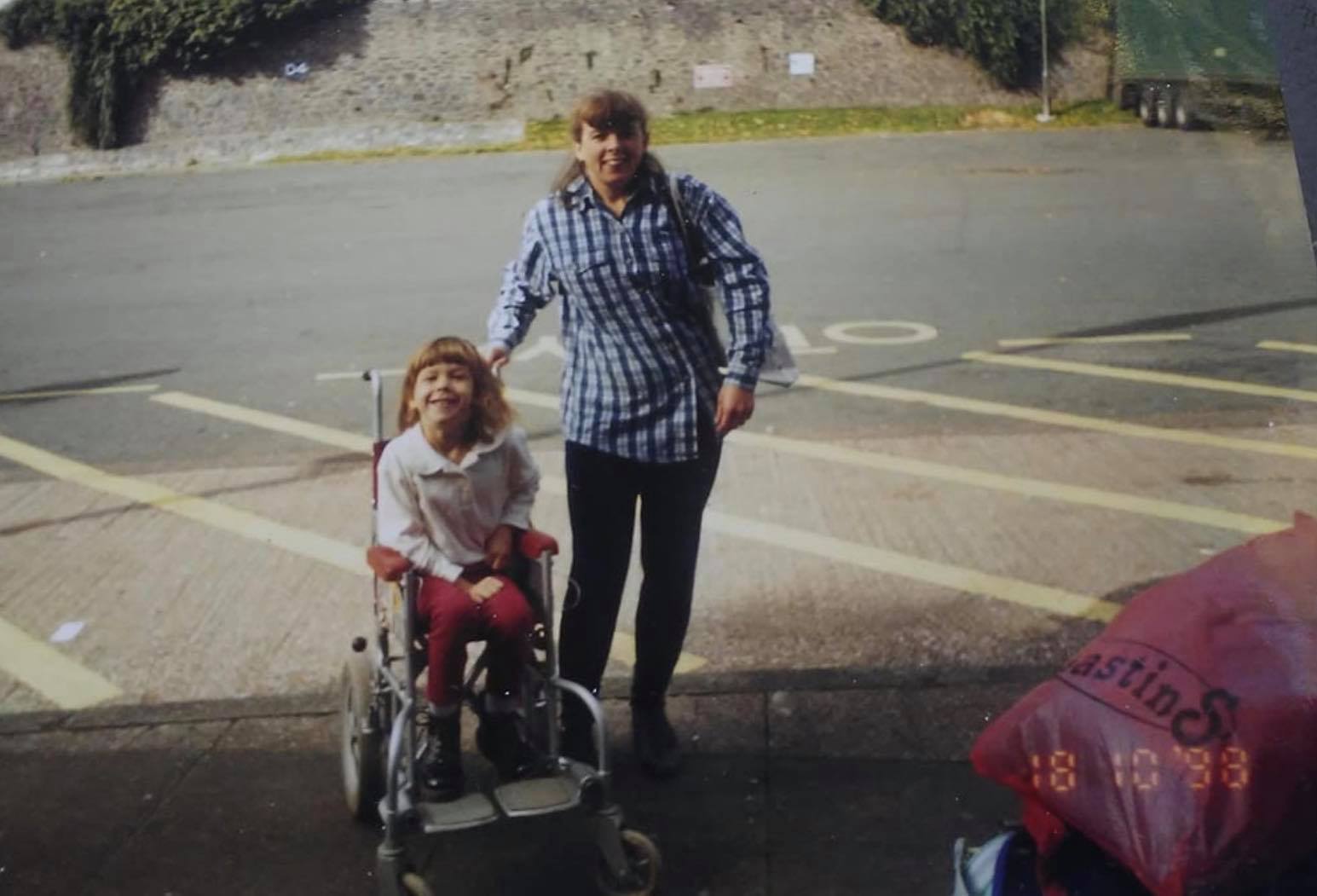 "Alaina used to walk with a frame when she was young," Clair said. "She used to walk unaided, and then she went to secondary school, a mainstream school, and they wouldn't allow Alaina to walk."
Clair said health and safety regulations dictated that Alaina use a wheelchair in school. Because of this, she "lost the use of her legs." The school was hard for other reasons; Alaina recalls that going to the bathroom was such "a big ordeal," and so she avoided it altogether.
Yet Clair credits Alaina's mom for treating her like a normal child regardless.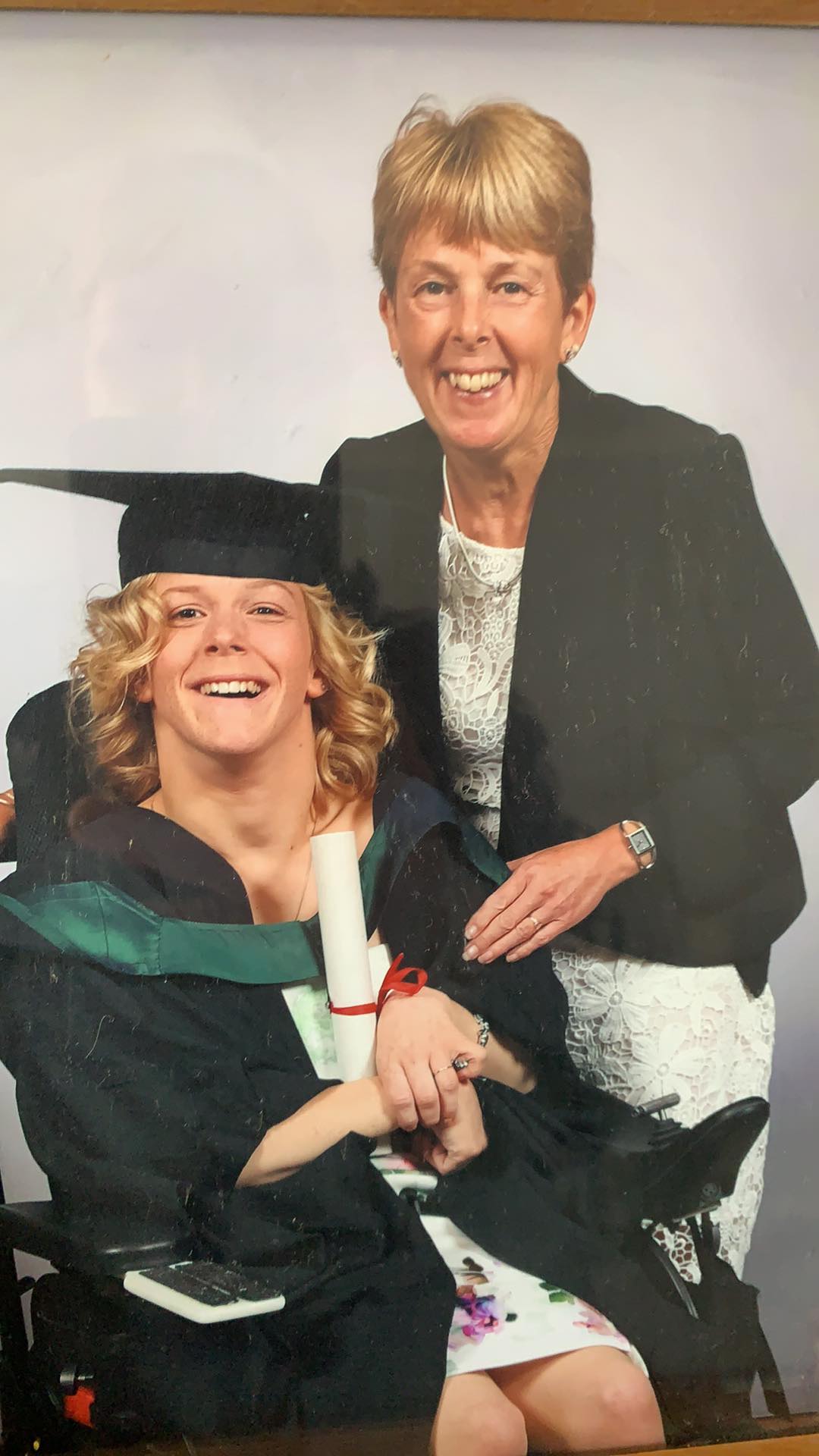 At 17, Alaina left home for college, later leaving her hometown in England to study art and textile design at a university in Wales. There, she started using a helmet outfitted with paintbrushes to produce art. Now self-employed, she paints whenever she can.
While Alaina's successes mounted, Clair says educating others can be an uphill battle.
"We can be out somewhere, and somebody else speaks to me when Alaina's there. They will talk to me
rather than Alaina. I just think some people are scared of disability," Clair said. "They don't know how to deal with it. So they sort of block it out."
One man who showed no fear, however, was Philip. He and Alaina met on the dating site Plenty of Fish in 2017; Philip says Alaina piqued his interest by being open about her disability on her profile.
"He said he liked her smile and her face," said Clair. "The smile kept taking him back to a picture."
As Philip is a "normal, regular guy," Alaina doubted his sincerity. It took a long time for her to accept that his feelings were real. But real, they were. A year after meeting, Philip proposed while on holiday in Spain.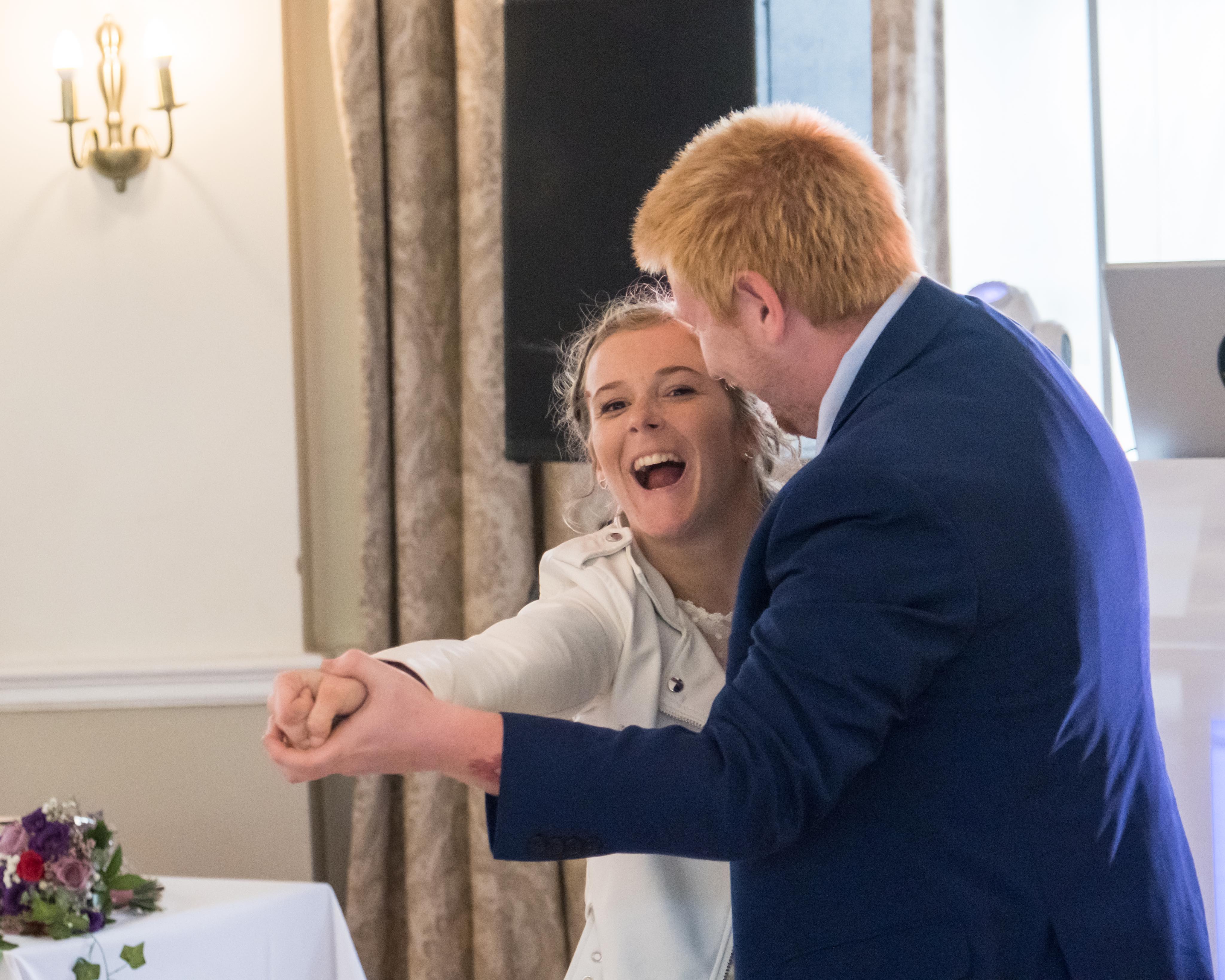 Suddenly, Alaina had a date to work toward. She continued horse riding—a favorite hobby—trained with "conductive education" specialist Megan Baker House, and started boxing, with barely a day going by without exercise.
It took Alaina two years to build the strength to walk by herself. In July 2020, the COVID-19 pandemic delayed the initial wedding plans, but a year later, the couple married in an intimate ceremony.
Over a polka-dot wedding dress, Alaina wore a custom white leather jacket decorated with giraffes and butterflies, and a pair of matching white leather boots, perfect for walking. Having joined TikTok during the nationwide lockdown, Alaina shared her journey from training, to aisle, to wedding party in a series of emotional videos.
The video of her walk down the aisle amassed over 2.3 million views.
(Courtesy of Alaina Banfield-Coffee)
Clair says that Alaina is far from finished. She wants to start a family, and still works with her home help, determined that Philip will be "just the husband, not the carer."
"I've been with Alaina for five years," said Clair. "She is crazy! That's the next challenge, she wants to skydive. That just sums up her personality. She just loves life, to be honest. She just challenges herself all the time."
Alaina also hopes her TikTok stories help others to dream big.
"She started doing it for fun," said Clair, "but I think it's more about letting people know that you can do things. If there's somebody who watches the videos with a disability, she's just letting them know not to let it stop you from doing whatever you want in life."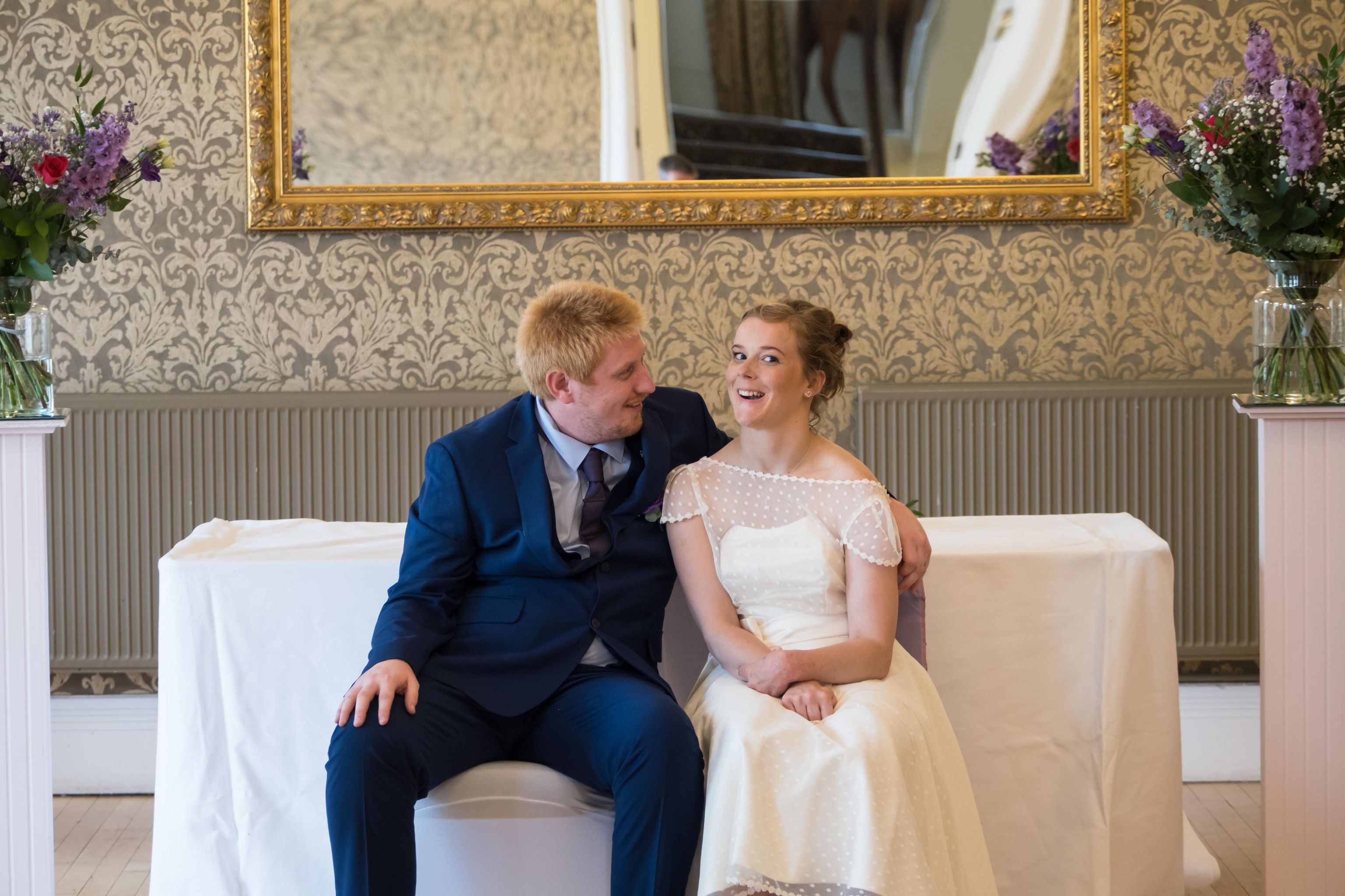 Share your stories with us at emg.inspired@epochtimes.com, and continue to get your daily dose of inspiration by signing up for the Epoch Inspired newsletter at TheEpochTimes.com/newsletter