A 95-year-old World War II hero, whose family home was in a state of disrepair, is being helped by fellow veterans to restore the house he lived in with his late wife.
Purple Heart and Bronze Star recipient Alfred Guerra, of San Antonio, Texas, served in the Pacific War during World War II. When a concerned family member posted a shout-out on Facebook in the fall of 2020 asking for help restoring his dilapidated home, people responded in droves.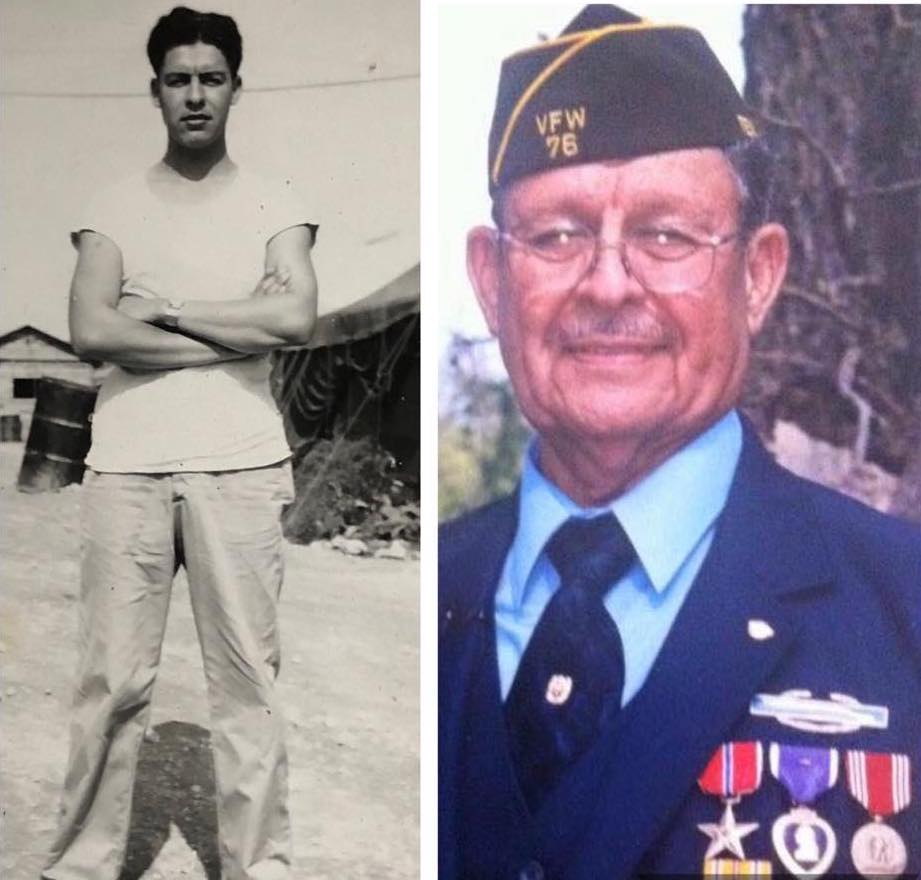 "It's a wonderful thing. It's a mission of mercy," Guerra's daughter, Maria, told KSAT12.
Maria and her brother were working on the house together until her brother passed away in the summer of 2020.
She said the former commander of Alamo Chapter 1836 of the Military Order of the Purple Heart, Tony Roman, was the first to come forward to offer his resources to help renovate her father's house, according to the report. Roman, stepping up to offer his support, made contact with San Antonio city's military liaison and other benevolent groups, the report said.
"As combat warriors, we leave nobody behind, and as veterans, we leave no veteran behind," Roman told KSAT12.
Before long, Roman had rallied an army, including over a dozen veterans representing three wars: Iraq, Afghanistan, and Vietnam.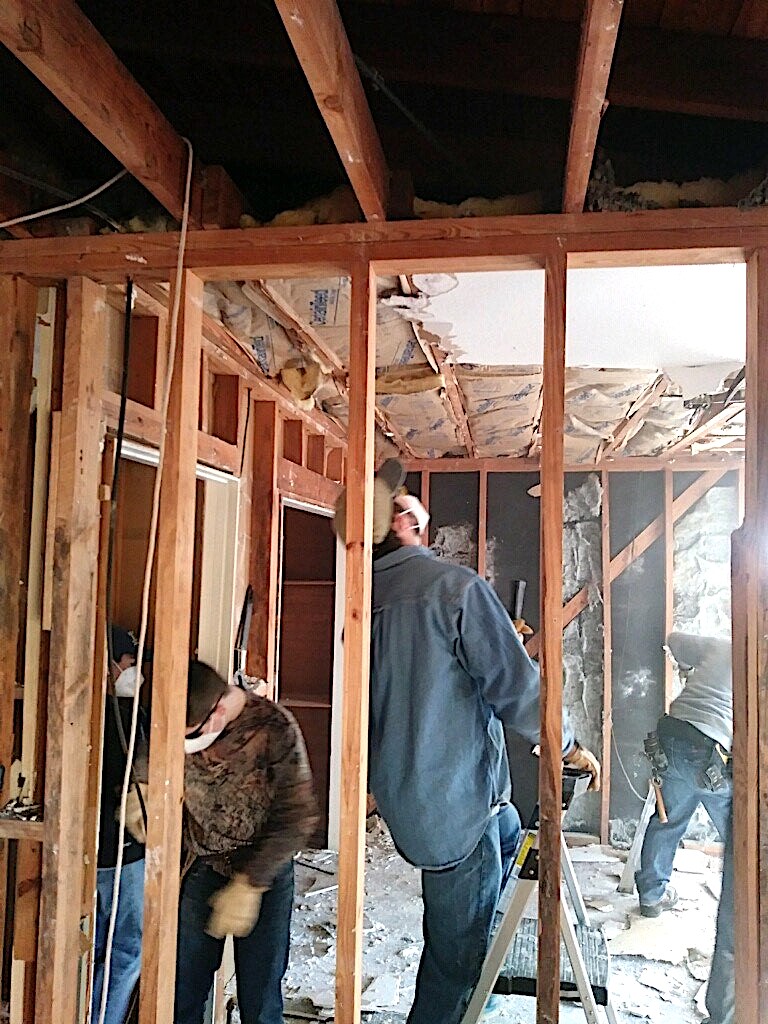 "With all the help that these people are giving, the organizations that are willing to help, I'm amazed and I'm grateful for all of it," Maria said.
Guerra used to be a keen gardener, even naming his beloved rose garden after his wife, Emma, the report said. When Guerra lost Emma to cancer, Maria invited her father to stay with her, fearing that the family home was no longer safe enough. She noted a leaking roof and a rotten kitchen floor owing to another undetected leak.
Yet despite the home's structural damage, said Maria, her tearful father tells her all the time that "he's ready to come home."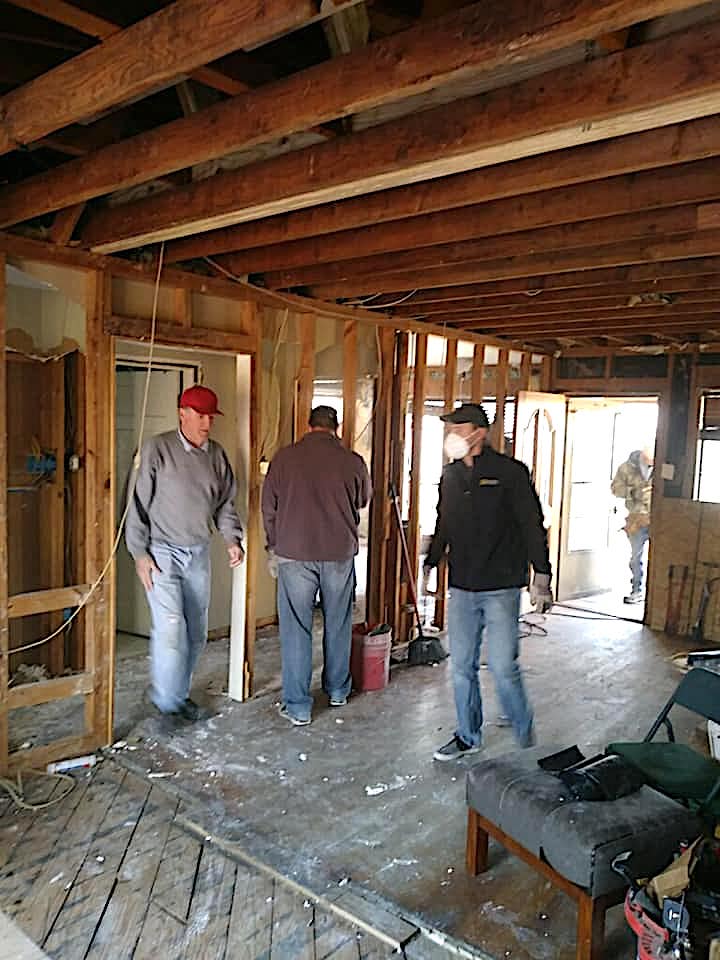 KSAT12 reported that a city spokesman confirmed in a statement that the San Antonio Department of Human Services and Department of Military Affairs had partnered with the Military Order of the Purple Heart and VFW Post 76 "to assess the house and Mr. Guerra's needs."
In order to raise funds for building supplies for the mammoth refurbishment, family member Sara Rosales-Guerra started a GoFundMe page. To date, the page has surpassed its $5,000 goal, yet Sara noted the family's initial cost estimates were "a little on the low side."
"We still need much more," Sara said in her GoFundMe post, adding that someone mentioned that the plumbing work alone "will be closer to $6,000."
Maria had initially hoped that her father would be back in his home in time for the holidays, yet plans were stalled by the pandemic. Work on Guerra's home resumed in January 2021.
Roman hopes that a local company may step in to donate central heating and air conditioning. Broken Warriors' Angels, a faith-based nonprofit, offered manpower and temporary roof repairs before SRS Raise the Roof Foundation donated a brand-new one. Volunteers will help upgrade the home's electrics and plumbing.
"The Order of the Purple Heart and The Broken Warriors Angels have done an excellent job spreading the word," Sara wrote.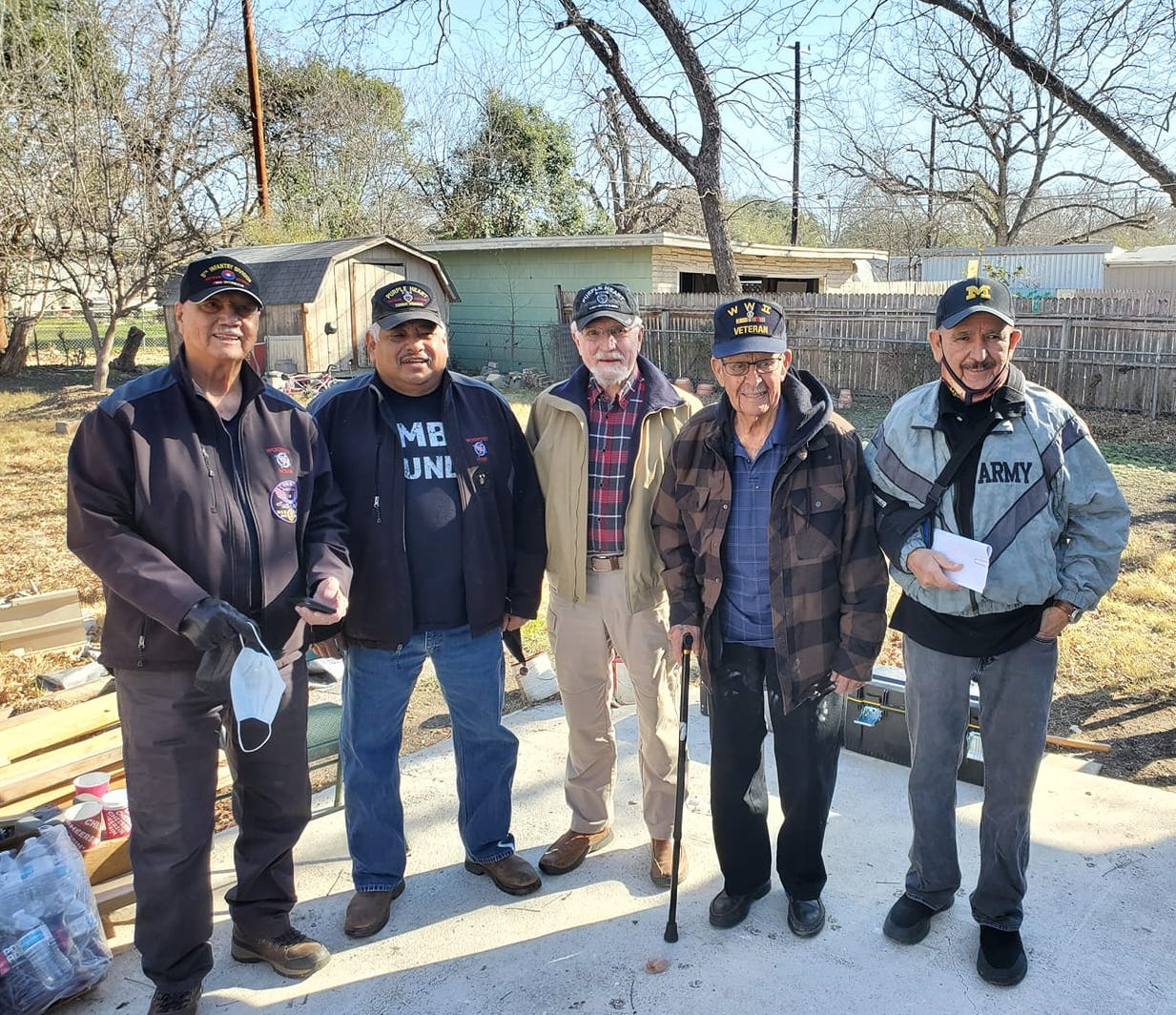 Expressing his gratitude to the renovation team for their hard work, Fred Alvarado, the CEO of Broken Warriors' Angels, told The Epoch Times that he believes that Guerra's family has a good handle on the renovation work coming up.
Sara told The Epoch Times that they are "still raising money." Apart from the donations from the fundraiser, Sara said the Order of the Purple Heart has about another $5,000 for the renovation work.
"We do not have all the money we need. The house is far from being finished," she said. "None of the work has been completed."
(Courtesy of Fred Alvarado)
Share your stories with us at emg.inspired@epochtimes.com, and continue to get your daily dose of inspiration by signing up for the Epoch Inspired Newsletter here: TheEpochTimes.com/newsletter