One UPS driver has gone viral for enjoying his job to the fullest; and honestly, who wouldn't enjoy a driving route that's littered with puppies?
New Orleans local Jason Hardesty describes himself as "a very easily entertained UPS driver." He spends his work day dropping off packages and snapping selfies with the adorable dogs at homes along his route.
"Every time I see a dog, I definitely get more excited than I used to," he told Good Morning America.
It's an interest that brightens his day—and now, after his photos have gone viral, those snapshots also brighten the days of close to 100,000 followers who've followed him on Instagram.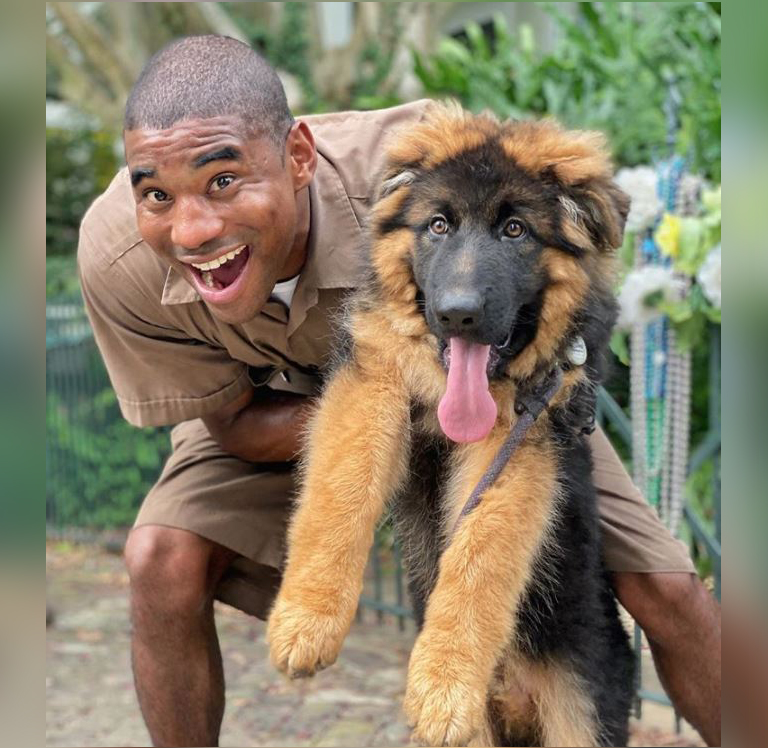 "The best part of the job is taking random breaks and hanging out with buddies," Jay said, as WSB-TV reported.
Mac, a golden retriever on Jay's route, likes to "hang out" whenever the delivery driver stops by. "We've been friends for about three years. We sit down, beat the heat, have a nice conversation about some cats," he says.
The 32-year-old UPS driver, also a U.S. veteran, started posting dog pictures to Instagram as something fun to do. He used the hashtag #pupsofjay, but never expected his photos to go viral.
"I picked up a dog, just goofing around on a Friday," he said. "I took a photo with him, posted it on my Instagram and he got me more likes than I've ever seen. So every Friday, I try to keep up with that."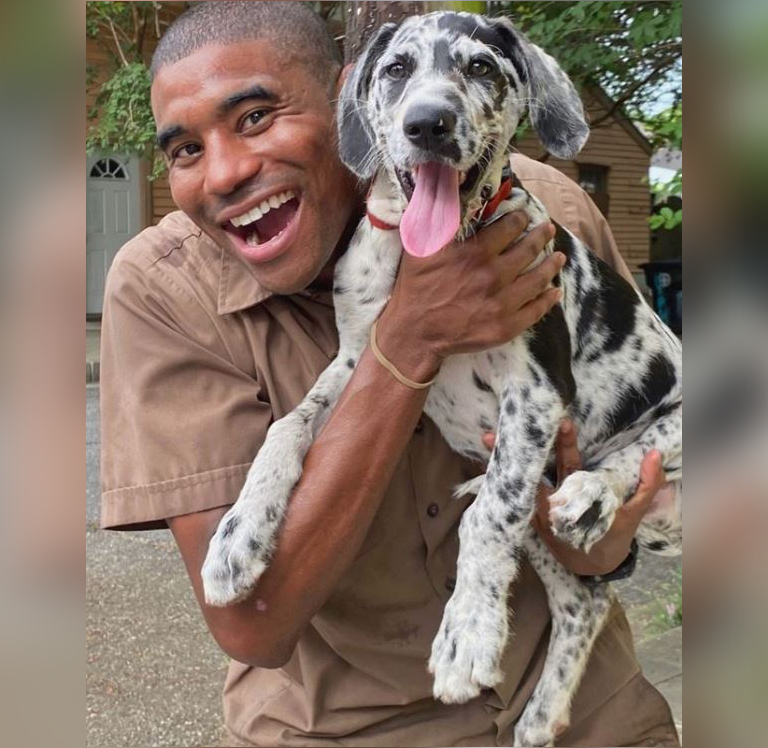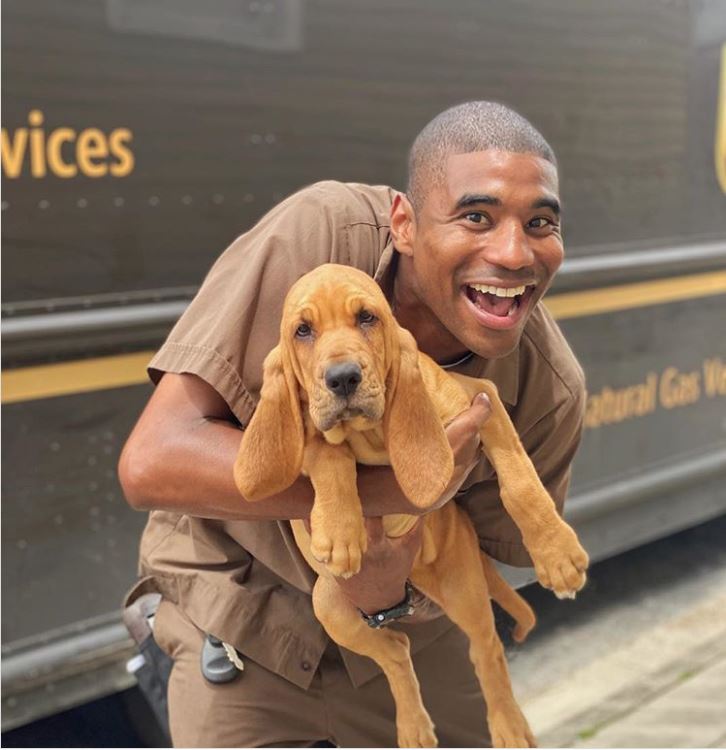 His love of dogs even caught the attention of local author Jami Attenberg, InspireMore reported.
"I have extremely important news and it is this: my sweet UPS guy has a hashtag of all the dogs in the neighborhood," the author wrote in a tweet, sharing a picture of Jay posing with her dog, Sid.
Her tweet attracted even more attention to Jay's Instagram, and his follower count only grew from there.
Now, he's become a local celebrity.
"Owners are pretty cool when I ask to take a photo with their dogs because they're like … 'You're going to make my dog famous!'" he said.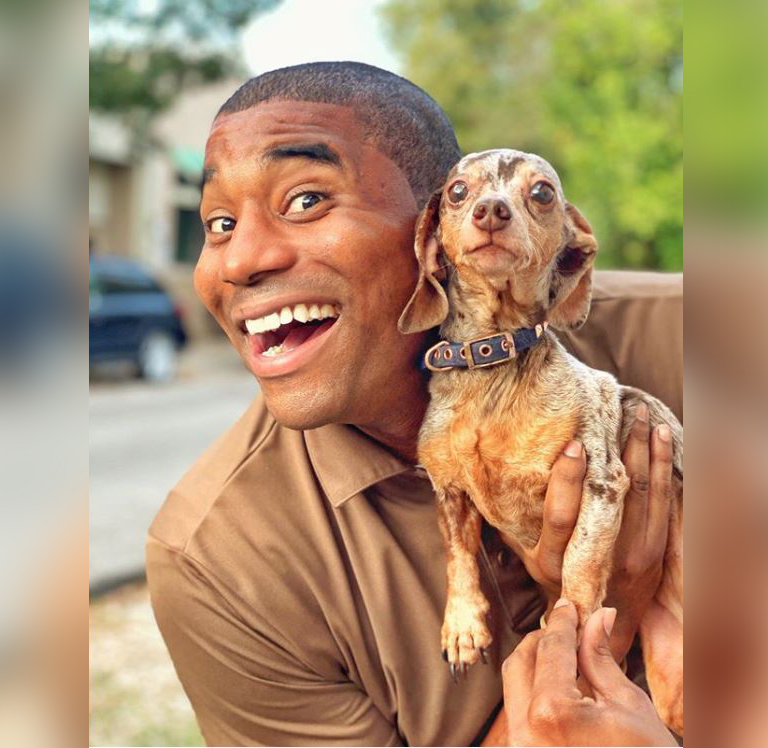 As long as the owners are okay with it and deliveries are made on time, UPS doesn't discourage employees from enjoying a little pet-buddy break along their routes. In fact, there's even a Facebook group called "UPS Dogs," where drivers share photos of their favorite animals.
But Jay doesn't do it just for the likes.
"I definitely get a lot of positive feedback," he says. "I really appreciate that because this year has been horrible and the fact that I can make someone smile for even a second means a lot to me."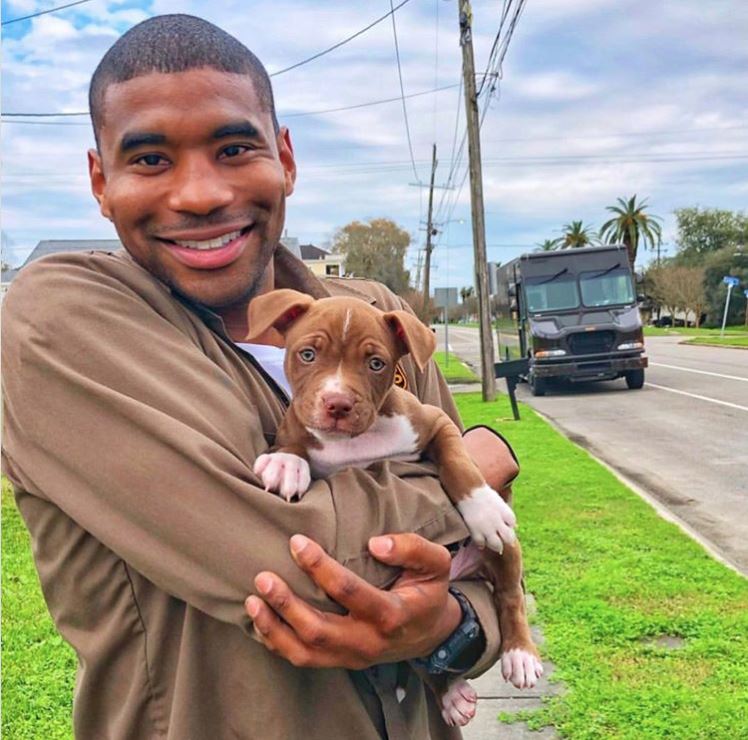 We would love to hear your stories! You can share them with us at emg.inspired@epochtimes.com