The spritz is one of Italy's iconic drinks, redolent of la dolce vita and sipped during the ephemeral hours between work and dinner. No wonder it's caught on around the world.
In the book "Spritz: Italy's Most Iconic Aperitivo Cocktail, with Recipes," Talia Baiocchi and Leslie Pariseau dig into the history and evolution of the drink, along the way offering recipes for regional classics, as well as modern takes.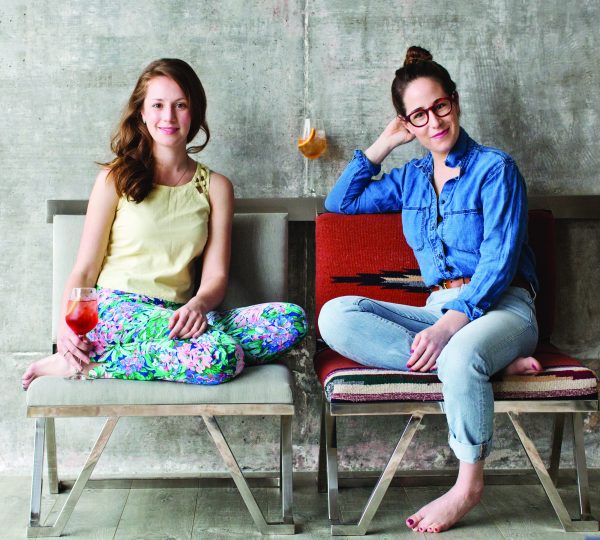 Epoch Times: The Spritz is as old as …
Talia Baiocchi and Leslie Pariseau: … the soda siphon. When soda water was born (and arrived in Italy), the spritz was born. At first, the spritz was simply wine with a "spray" of water, which is what "spritz" means in German. The story goes that Austrians occupying northern Italy during the Habsburg reign in the 19th century watered down the local wines with a spray of water. Eventually, soda water and bitter red aperitivo wines like Aperol, Select, Campari, and others were added to complete the modern spritz architecture.
Epoch Times: What kind of daily little rituals are usually associated with having a spritz in Italy?
Ms. Baiocchi and Ms. Pariseau: Eating and socializing. The spritz is meant for the in-between moments of the day—the time after work and before dinner or moments stolen on sunny afternoons. The spirit of the spritz is about being social and savoring the 30 minutes or hour that you don't have to be anywhere. It's also requisite to eat a little something. In Venice, these accompanying snacks are called cicchetti—little bites like polpette [meatballs] and crostini. But anywhere spritzes are served, so is food, whether it's a basket of gratis potato chips or a beautiful spread of olives, tramezzini [triangular sandwiches], and nuts.
Epoch Times: What are your go-to spritzes? And what little bites would you have with it?
Ms. Pariseau: The Punch House Spritz. It's a universally lovable combination of grapefruit, Lambrusco Rosato, and Cocchi Americano.
Ms. Baiocchi: The Safe Passage. A blend of amaro, Aperol, olive brine, lemon, and prosecco, the Safe Passage manages to get savory, bitter, and slightly sweet flavor profiles all in the same glass.
Ms. Baiocchi and Ms. Pariseau: We'd both pair this with the typical aperitivo setup—some bright green olives, salty nuts, a pile of prosciutto, some good bread, and olive oil.
Aperol Spritz
Ingredients
3 parts Cinzano Prosecco
2 parts Aperol
1 dash soda
Ice and a slice of orange
Directions
Pour the Prosecco, Aperol, and a dash of soda into an ice-filled balloon wine glass and stir. Garnish with an orange slice.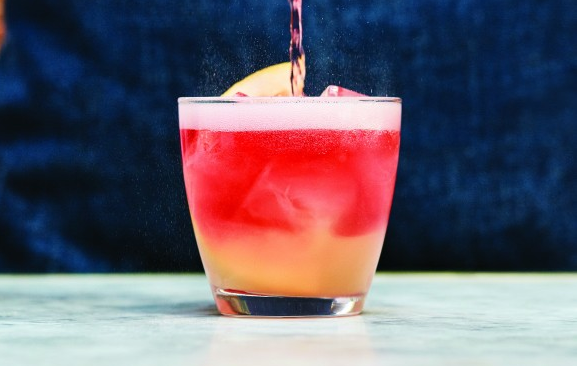 Punch House Spritz
Ingredients
2 ounces Cocchi Americano
4 ounces Lini Lambrusco Rosato
1 ounce fresh grapefruit juice
1 ounce soda water
Directions
Build the ingredients in a rocks or wine glass over ice and add a grapefruit half-wheel for garnish.
Safe Passage
Ingredients
1 ounce Amaro Nardini
1/4 ounce Aperol
1/4 ounce fresh lemon juice
1/4 ounce Castelvetrano olive brine
2 1/2 ounce prosecco
Directions
Add Amaro Nardini, Aperol, lemon juice, and olive brine to a cocktail shaker. Add ice and shake until chilled. Strain into a chilled coup or cocktail glass. Top with prosecco and garnish with olives.
Recipes from "Spritz: Italy's Most Iconic Aperitivo Cocktail, with Recipes" by Talia Baiocchi and Leslie Pariseau, Ten Speed Press, 2016