Pop quiz: How do you eat a kumquat? Or crack open a whole lobster? What about asparagus? (Hint: It's not with a fork and knife.)
If your mind drew a blank on any (or all) of the above, panic not—Ashley Blom's "How to Eat a Lobster: And Other Edible Enigmas Explained" is your quirky, beginner-friendly guide to all things culinary and confusing.
In 50 light and approachable how-tos, ranging from the commonplace to the exotic, readers learn how to open a coconut and carve a chicken, eat a rambutan and escargot, and even feast on a whole pig's head, should the need ever arise. A crash course in dining etiquette covers how to navigate the ever-befuddling table setting (spoiler: the quick answer is to simply work through the utensils from the outside in) and make a proper toast. A collection of "foodie fixes" offers tips for eating spicy food, sticking to your diet, and stopping yourself from choking.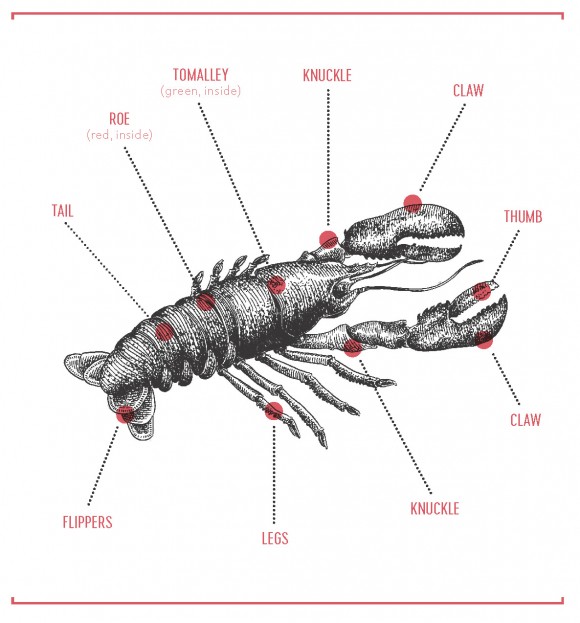 Blom compiled the lessons through a mix of online research, consultation of "expert" friends and family, and hands-on experience whenever possible. A New Orleans-born friend taught her techniques for eating crawfish—a foreign encounter for the lobster-raised New England transplant now living in Texas. After her first time eating an artichoke, which ended with a mouthful of barbs, she made certain that a reminder to remove the fuzzy center made it into the book. The pig's head proved more elusive—Blom had to meticulously study YouTube videos and blog posts for that one.
She hopes "How to Eat a Lobster" will inspire people to explore more of the culinary world.
"Go out and try things, and step out of your comfort zone," she insisted, in a phone interview. "Eat a bug. Go travel. Try everything once, at least."
(If you need a hand, "How to Eat Bugs" is on page 28.)
($12.99, published by Quirk Books)