Cole Hoyer and Kelly Momber, both police officers with Michigan's Grand Rapids Police Department, met on the force and fell in love. However, the day they got married, violent riots broke out in their city. Thus, less than 18 hours after their nuptials, the newlyweds headed back to active duty to join their comrades.
Cole is a third-shift patrol officer who grew up in the city of Allegan, where his father was the chief of police for 22 years. After graduating with a Bachelor's degree in criminal justice, he was hired by GRPD in 2014.
Meanwhile, Kelly, a third-shift patrol officer, grew up in a small country town in Michigan. A college track star, she started working for GRPD in April of 2017.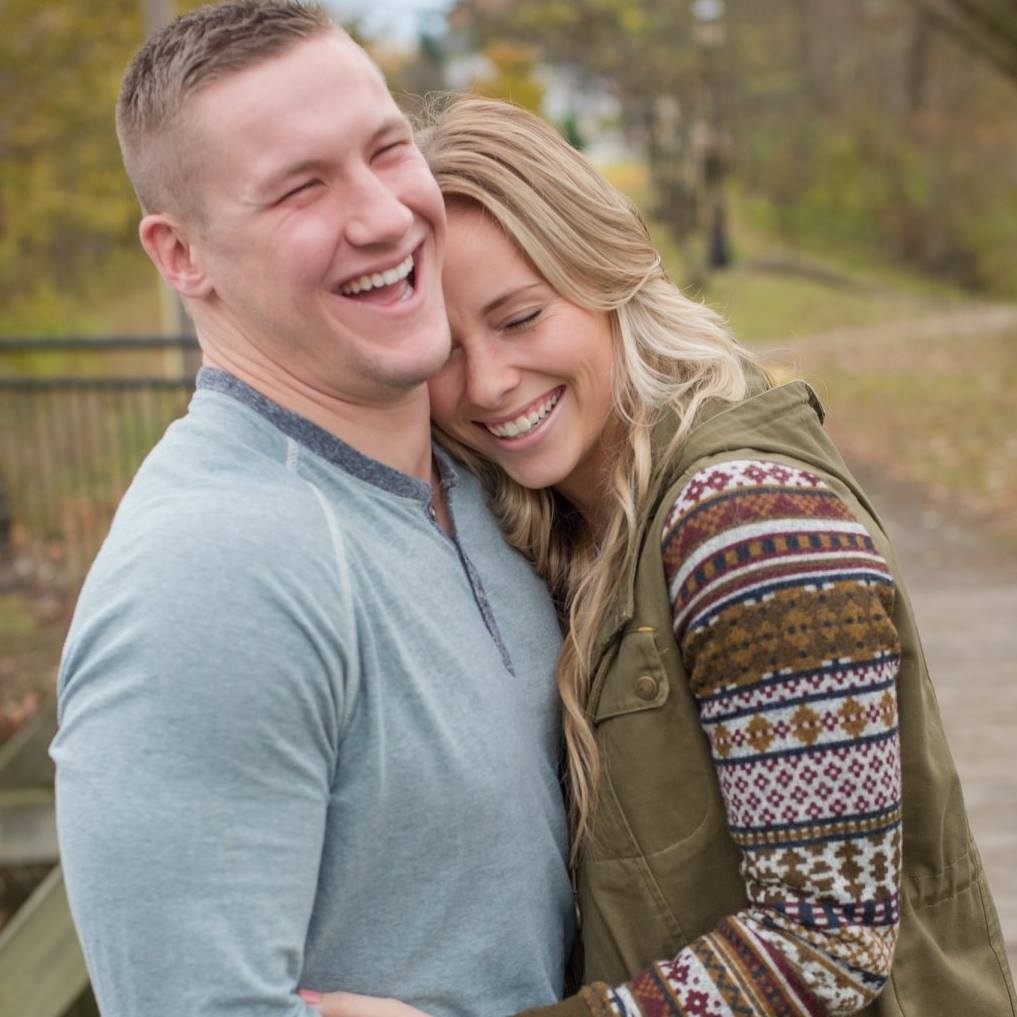 While field training in the fall of 2017, Kelly did a rotation with an officer from Cole's team, which is how the couple first met. The two became close when Kelly was assigned to the same rotation as Cole, Kelly recalled in an interview with The Epoch Times.
Cole then asked Kelly on a date—"off duty of course," Kelly joked—and they have been together ever since.
This year as the couple planned an extravagant wedding, they were waylaid by the pandemic.
However, "putting off the marriage for another year was not an option," and in their shared line of work, "with tomorrow never being promised," the bride was adamant that the couple should marry sooner rather than later.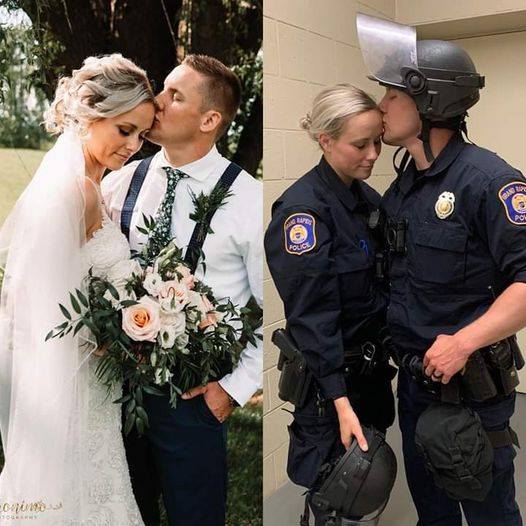 Cole and Kelly then went ahead with the wedding by renting a tent and decorating their barn. They held a small, intimate ceremony in their own backyard on May 30, 2020, with their closest family and a bridal party. Despite forgoing her dream wedding, Kelly described the day as "absolutely perfect."
Throughout the day, however, the newlyweds were informed of a growing issue in the city: small protests were popping up across Grand Rapids, and before long, a full-scale riot was in effect.
"Buildings were being ransacked, windows were being smashed, and police cruisers were being set on fire," Kelly recalled. "Slowly, people from the department started getting called in to come work."
Cole and Kelly's bridal party all received texts demanding that they show up for duty. Both the bridesmaids and groomsmen reported to work directly from the wedding, with some of the girls even showing up in their wedding dresses.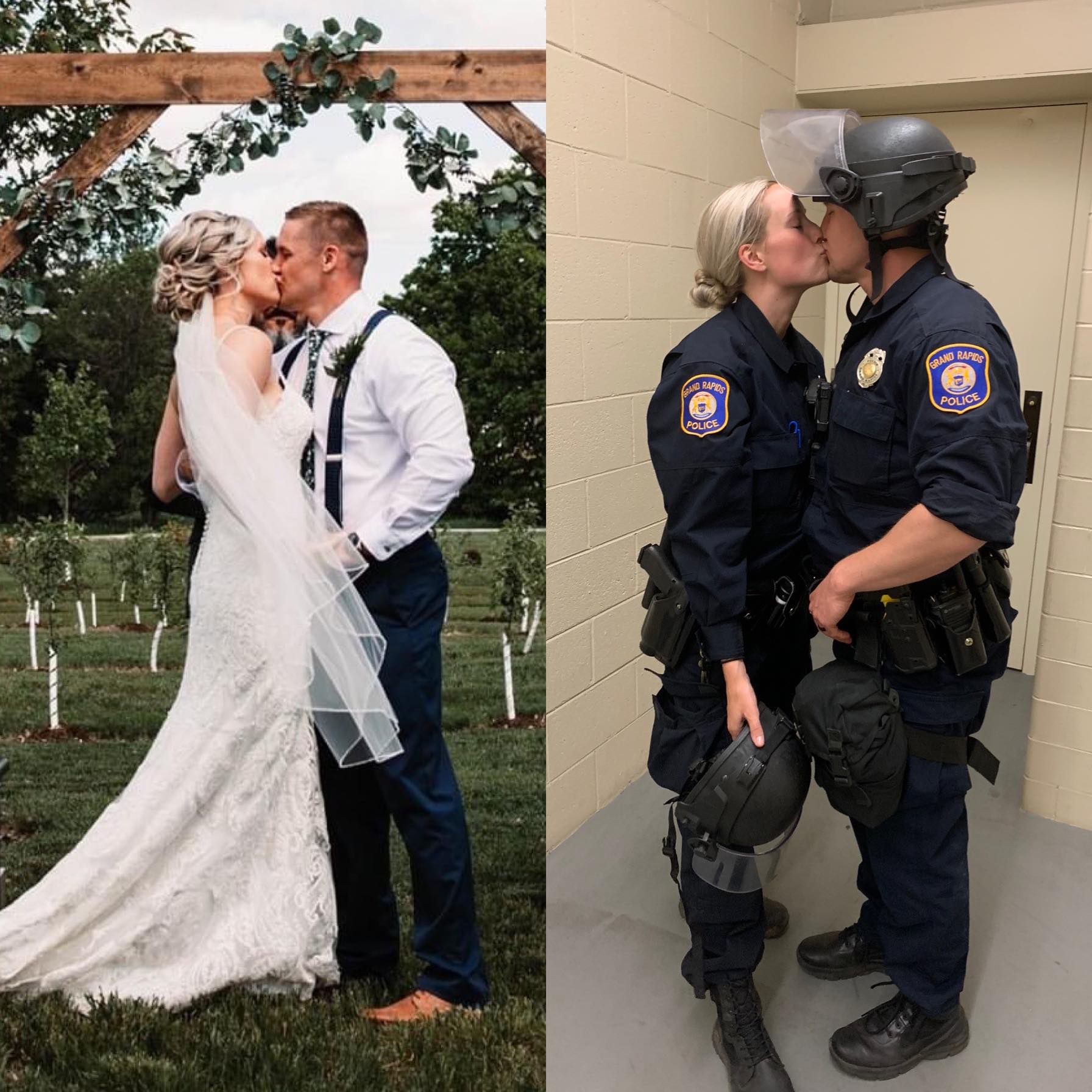 Needless to say, both Cole and Kelly were troubled about learning that the riot was "literally burning the city." However, the couple's lieutenant advised the newlyweds to stay home and finish their wedding.
As the couple finished their intimate ceremony, "it broke their hearts knowing their brothers and sisters were out there fighting while they were at home."
The couple stayed home to honor the efforts of their friends and family, but Kelly claimed there was "no question" as to whether they would go into work and help; "it was just a matter of when."
Suited and booted, the newlywed couple then showed up for active duty the very next morning. They reported to work the entire week following their wedding.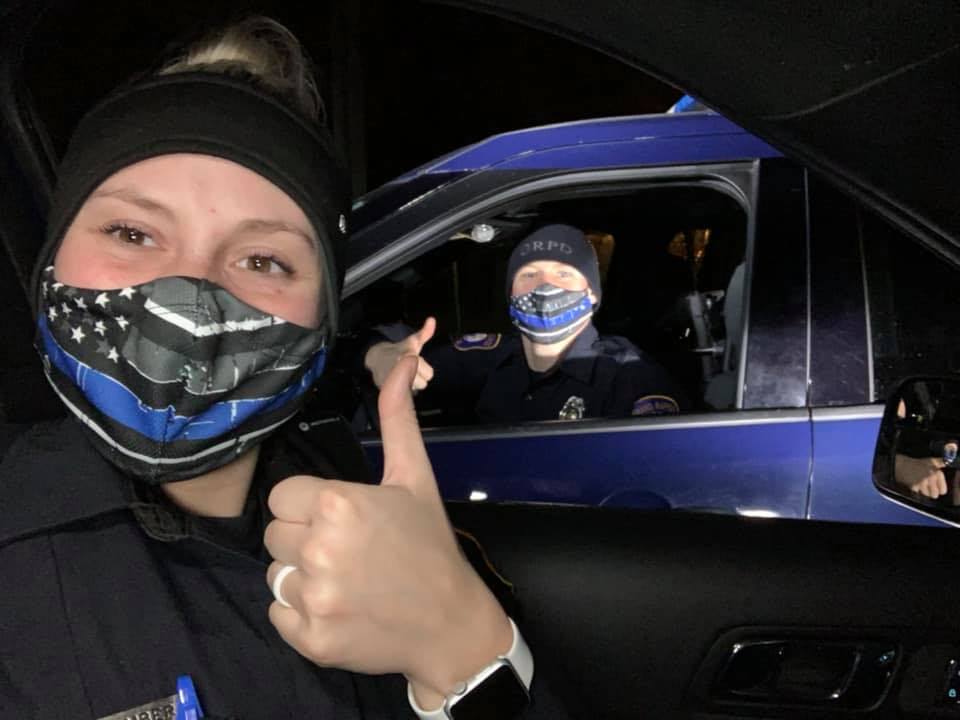 GRPD was so blown away by the couple's dedication that they shared the anecdote on Facebook. "What a difference 18 hours can make," the department posted. "This type of sacrifice often goes unnoticed.
"It can be thankless work, but the call to serve never sleeps and it does not take time off," the department praised. "Cole and Kelly are the epitome of what a GRPD officer is; self-sacrifice and stepping up to serve the community when they are needed the most."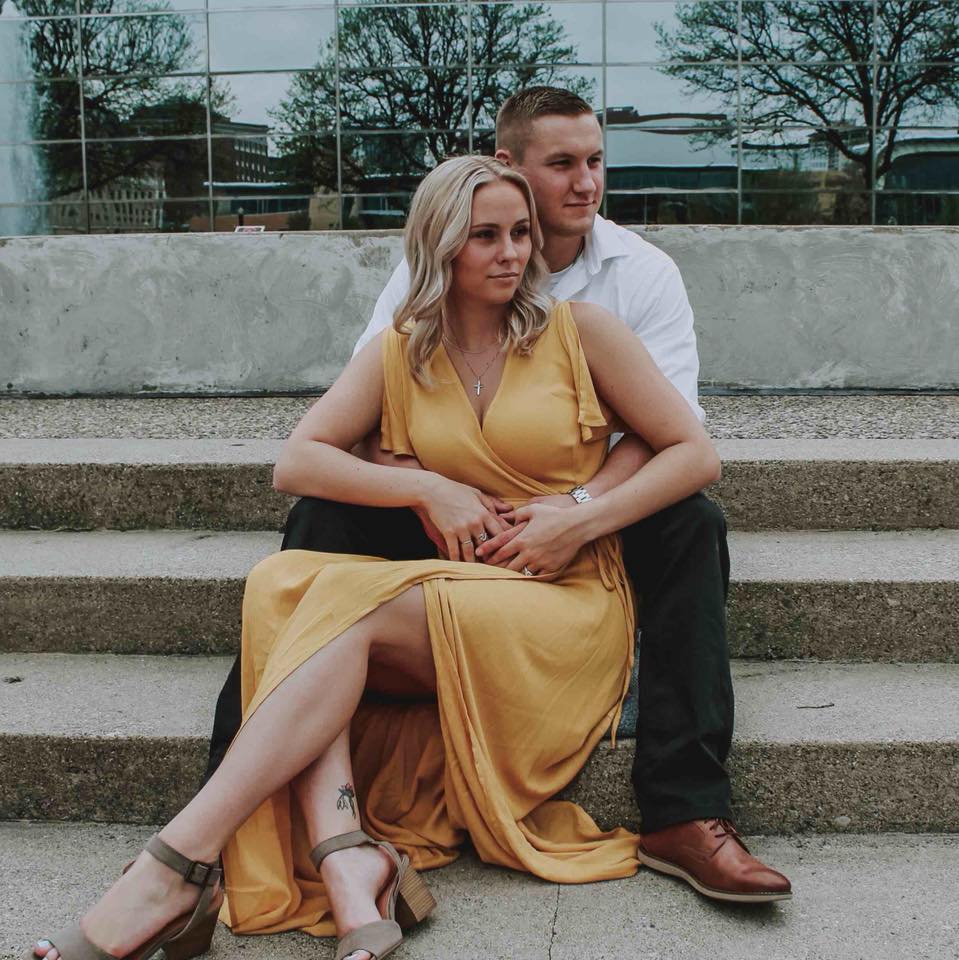 However, their sacrifices didn't go unnoticed, and their story received an overwhelming response from social media users. Kelly told The Epoch Times that neither she nor her husband expected their post to go viral.
"Normally when a post involving police officers goes viral, there is a lot of hate and negativity as a result," Kelly reflected. "But this time, the amount of supportive and overwhelmingly kind comments. … was truly amazing and something that a lot of officers needed to see/hear after the past couple of months they'd all had."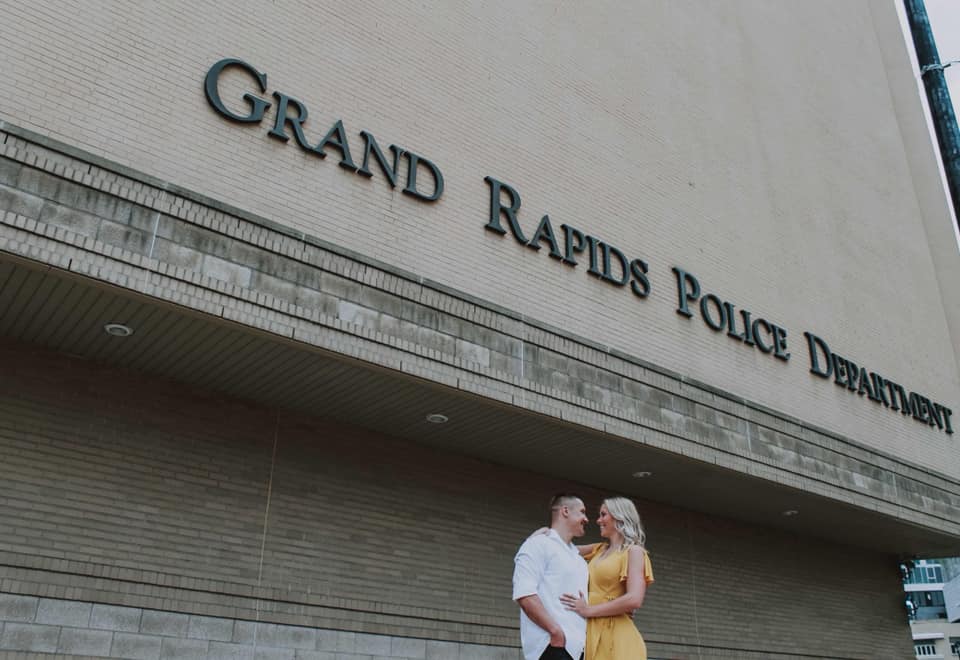 Both Cole and Kelly, who share a very strong faith and "sought this career to help those who cannot help themselves," not only recognize how unique their story is but also appreciate how lucky they are to have been able to celebrate their wedding.
"[We] cannot thank [our] brothers and sisters in blue for all they did that night," said Kelly. "Without their sacrifices, [we] would not have gotten to enjoy what little bit of wedding [we] had left."
Share your stories with us at emg.inspired@epochtimes.com, and continue to get your daily dose of inspiration by signing up for the Epoch Inspired Newsletter here: https://www.theepochtimes.com/newsletter