You wouldn't expect a chunk of the Berlin Wall to be standing in Southern California, amid its beach destinations and fashion-forward cities. But there it is, at the Reagan Presidential Library and Museum, perched high above the valley and overlooking the Pacific Ocean. The wall features a graffitied pink butterfly and flowers; the drawing doubtlessly represented the hope for liberty and freedom.
In his speech at Brandenburg Gate on June 12, 1987, Reagan declared: "This wall will fall. For it cannot withstand faith; it cannot withstand truth. The wall cannot withstand freedom."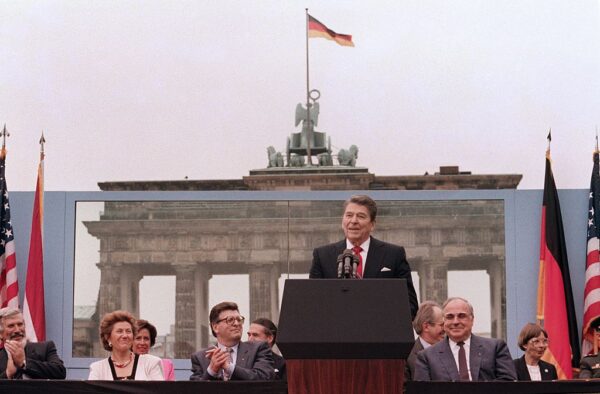 The library and museum, which opened 30 years ago in 1991, chronicles Reagan's terms. It's a must-see destination if you're in Southern California. What's on display—which is plentiful and demands a few hours to explore—is but a tiny fraction of the archives housed there.
History lovers will be on cloud nine, but even if you go with companions with less patience for historical things or with children in tow, they'll still be wowed by the cool factor of stepping onto the Air Force One that Reagan used to log more than 660,000 miles to 26 countries (as well as 46 states) as part of the face-to-face diplomacy that he deemed to be so important. On loan from the Air Force, it's the same plane that carried Reagan to Berlin to exhort Mikhail Gorbachev to "tear down this wall." (After that, take them on Marine One, housed in the same pavilion.)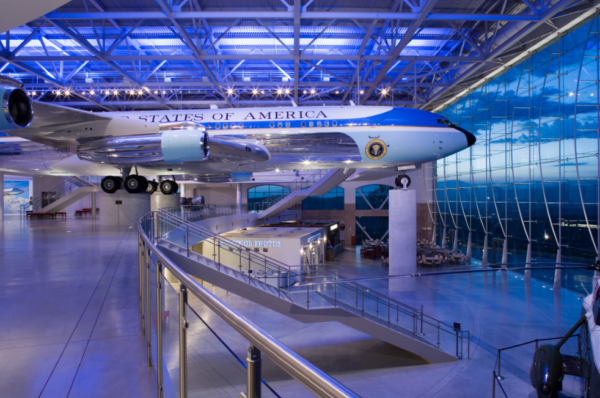 Different exhibits about Reagan's policies offer reminders of the threats our nation faced at the time and of the Gipper's attitude through those years. Alongside a homey communication style that was relatable to many Americans, he had a can-do spirit.
The presidential library houses a replica of the Oval Office during Reagan's tenure. He kept two plaques on the Resolute Desk, which read: "It can be done" and "There's no limit to what a man can do or where he can go if he doesn't mind who gets the credit."
But Reagan was also driven by the conviction that he was guided by something bigger than himself.
"As my time in Washington draws to its close, I've had occasion to reflect on the astonishing journey I've been privileged to make from the banks of the Rock River to this glorious site overlooking the mighty Pacific," he said on March 4, 1987. "The journey has not just been my own. It seems I've been guided by a force much larger than myself, a force made up of ideas and beliefs about what this country is and what it could be."
One of the most touching places on the site is the resting place of Reagan and his wife, Nancy. On the granite memorial, the inscription reads: "I know in my heart that man is good, that what is right will always eventually triumph, and there is worth and purpose to each and every life."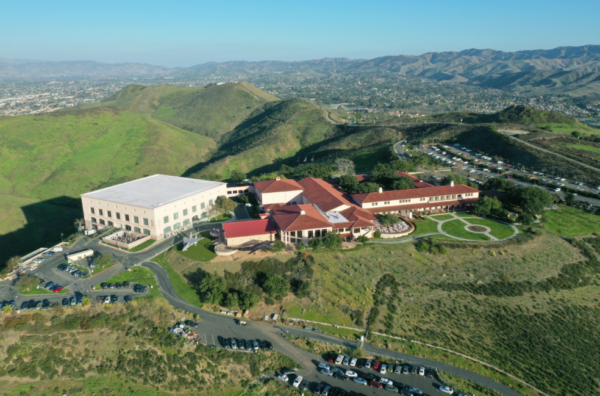 The Wild West in California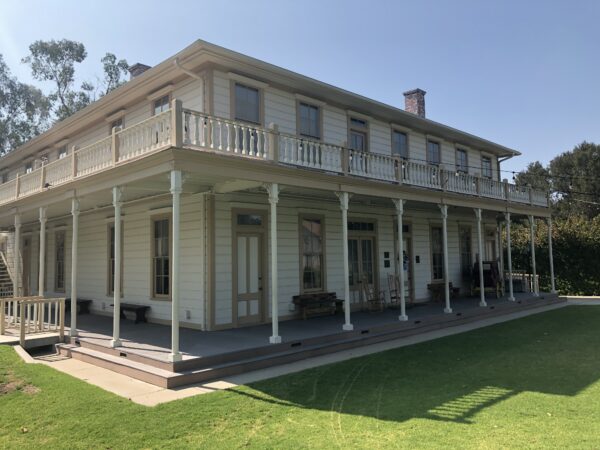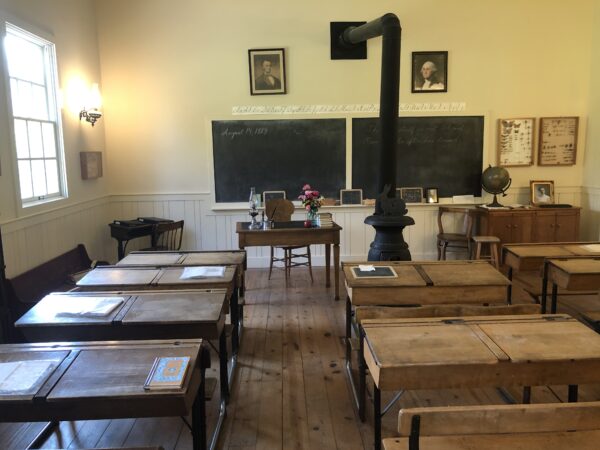 History comes alive at the Stagecoach Inn Museum in Newbury Park, where dressed docents give insight into local history. The museum is largely run by volunteers with a lot of heart.
The early pioneers and settlers are especially interesting figures. Volunteers personify people from the era, from pioneering women to blacksmiths. The small museum's collection is truly fascinating to explore, including gems such as old irons of the time (the dangerous chore that was ironing back then gives you a real appreciation for our modern appliances) and the unexpected, such as incredibly intricate ornaments made of human hair and a room dedicated to gramophones of all shapes and sizes.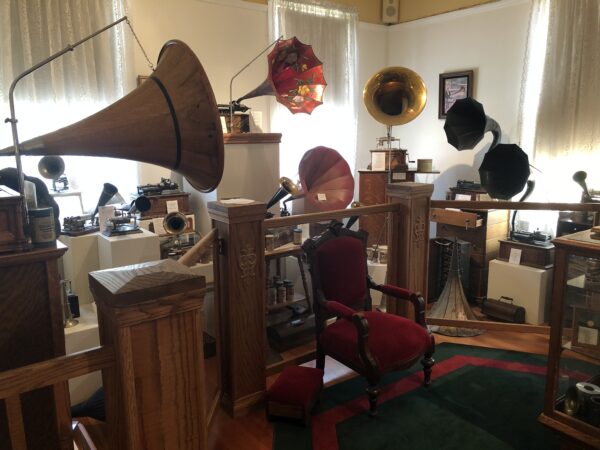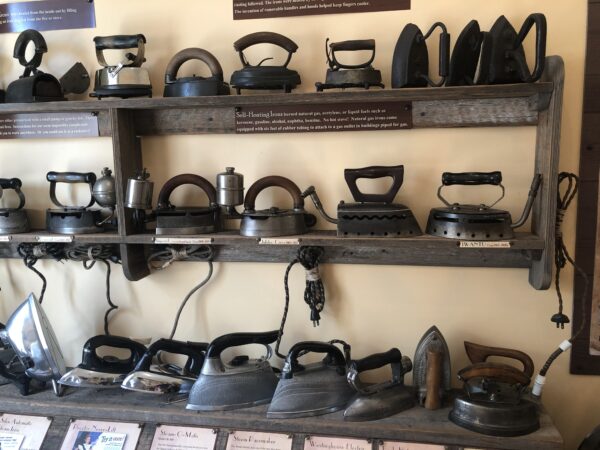 Kids will enjoy seeing the one-room schoolroom and ringing the school bell—and playing with some of the games of the time (stick and hoop, anyone?). Children apparently enjoy trying their hands at doing laundry the old way, with a washboard.
There are stagecoaches: It's impressive to envision one making its run on the beach in Santa Barbara, its wheels splashing in the surf. (It looks none too comfortable, either.)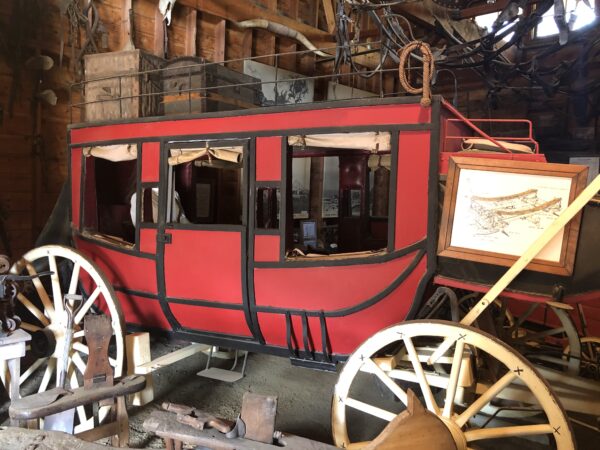 A Leisurely Destination
When you've taken in your dose of history, whether at the Reagan library, the Stagecoach Inn Museum, or any of the other local museums, it's nice to be able to turn to some of the leisure activities that are the hallmark of a vacation in Southern California. Maybe you'll want to zoom down to Malibu's Zuma Beach, take a short 30-minute drive over the beautiful Santa Monica Mountains, or go shopping for Western gear at Thousand Oaks' 805 Work and Play—the personalized attention there is a pleasure.
The Old West is a piece of our country's history. Reagan felt most at home on his ranch, Rancho del Cielo ("Ranch in the Sky"), located north of Santa Barbara. When Gorbachev visited him in 1992, some months after resigning as leader of the Soviet Union and its dissolution, they rode around in a Jeep. The two exchanged gifts: for Reagan, a book of Russian proverbs, and for Gorbachev, a piece of our Western heritage, a Stetson hat.
If You Go
Conejo Cash
As an incentive for visitors, the Conejo Valley tourism bureau is offering a $100 gift card to guests who book a minimum of two nights' stay at one of 16 participating hotels in Agoura Hills, Thousand Oaks, or Newbury Park, as long as supplies last. For more info, see Conejo.com/conejo-cash.
Homewood Suites by Hilton Agoura Hills, located next to a Trader Joe's, feature suites with kitchenettes, which makes it nice for an extended stay or for families.
Reagan Presidential Library and Museum
The exhibit "FBI: From Al Capone to Al Qaeda" brings together many historic artifacts for the first time, from the raft and paddle used in the only escape from Alcatraz to the bullet-ridden Ford V-8 car used by Bonnie and Clyde when they met their demise. The exhibit runs until Jan. 9, 2022.
Where to Eat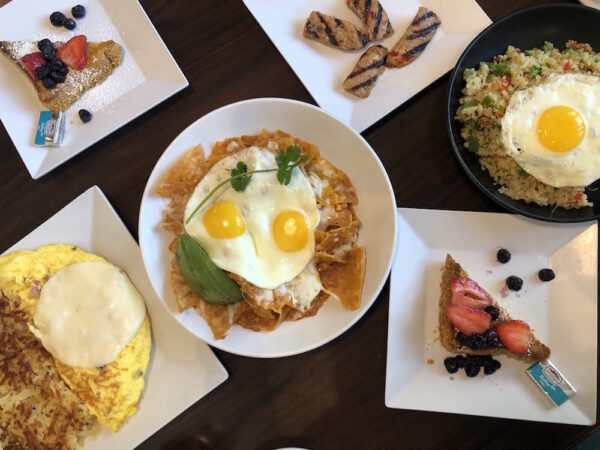 Carnivores will find plenty to love at Bandit's Grill and Bar.
There are a few locations of Jinky's Cafe in Southern California. A closer look at the menu reveals healthy items, but also inventive and delicious twists—the owner is also a passionate chef.
The family-run The Old Place, located in the Santa Monica Mountains, looks as though it came straight out of a Wild West movie set. The steakhouse offers food cooked over an open fire.
A Dose of Nature
About 140 miles of trails criss-cross the area. The peaceful Gardens of the World showcase the flora of a handful of spots from around the world.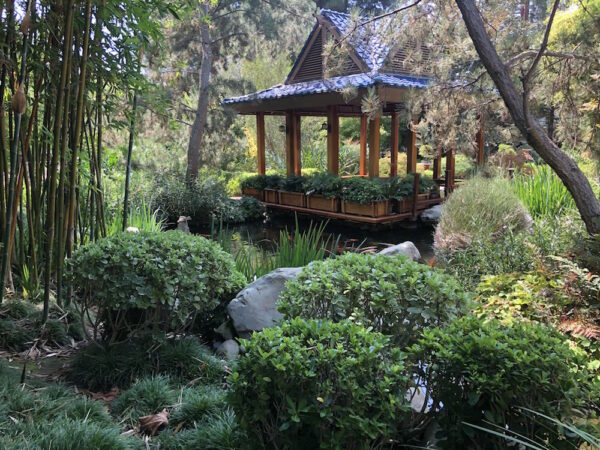 The author was a guest of Visit Conejo Valley.