According to a Booking.com survey, 57 percent of people pay attention to their appearance every day, but 39 percent care more about their physical appearance while on vacation than when at home.
Travel also inspires bolder style choices; 35 percent of travelers say the outfits they wear on vacation are brighter and more colorful than what they wear at home.
Christian Cowan, a fashion designer and Booking.com style ambassador, said that travel also inspires what travelers wear at home.
"We get used to the norm of dressing a certain way back home but when we travel, our minds expand and we become open to new possibilities with style, fabric, and color," he said.
He offered these tips: "Watching the locals is the best way to get inspiration. Experimenting with local style and translating it to your look back home can make you feel like a new person, whether it's simply wearing your hair differently, trying a bolder color or tying on a scarf in a vibrant local print."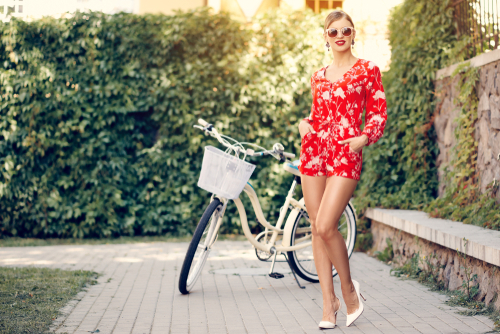 "A vacation is the time to get experimental with your style, the environment often allows you to be bold and adventurous with prints, textures, and accessories," he added. "It's the perfect time to try out a new look that you wouldn't necessarily wear at home, whether that's due to a different culture or different climate. When it comes to vacation style I have one piece of advice: go big or go home!"