More than 50,000 people run the New York City Marathon each year, and the diverse crowd of runners ranges from professionals to complete novices. The feat is challenging enough on its own, but one man is taking the challenge several steps further to raise awareness for mental health and suicide prevention.
Devon Levesque is a fitness professional and partner at Performix House gym near Manhattan's Union Square Park. The 28-year-old has been passionate about fitness since he was a toddler. Both his father and grandfather were professional bodybuilders, and he was doing chin-ups at age four. Levesque has also played sports his whole life and played football in college.
"I've been in this fitness game my entire life," Levesque said.
Mental Health
Even though the New York City Marathon was recently canceled, Levesque still plans to complete the distance doing the bear crawl. Since he was a child, Levesque has been talented at doing the bear crawl, an exercise performed by walking on one's hands and toes while keeping the hips raised. He's attempting the challenge for a profound reason.
"My intrinsic motivators were doing something for [a] purpose that meant something to me, and one of the things that really means something to me is mental health and suicide awareness," Levesque said.
When Levesque was 14, his parents were going through a painful divorce, and he noticed his father was suppressing his emotions. He struggled with the state of his marriage as well as the state of the world.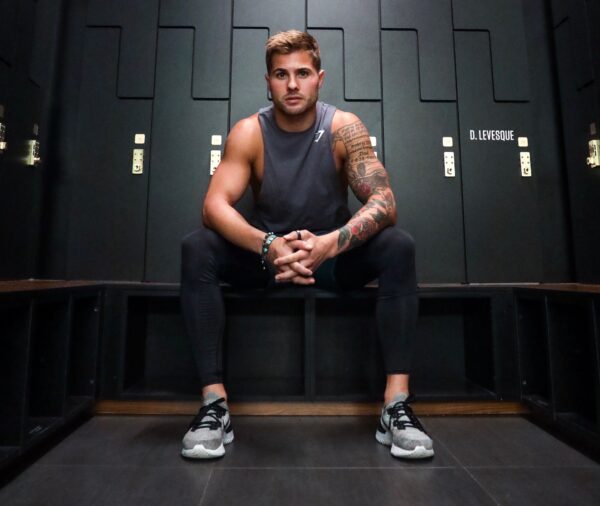 His father had gone from a "super happy-go-lucky guy" to someone who was severely depressed. When Levesque was 16, his father committed suicide. The entire family was crushed.
"It was definitely the hardest thing I've ever gone through in my entire life," Levesque said. "It was devastating."
Now, Levesque has partnered with the nonprofit organization FitOps Foundation, which helps veterans achieve success in both fitness and life while using their skills to help others. The founder of the organization, Matt Hesse, is also the CEO of Performix.
Levesque went to a camp with veterans and witnessed the impact on their lives firsthand. He also learned about the mental health challenges they face; according to a 2019 National Veteran Suicide Prevention annual report by the U.S. Department of Veterans Affairs, an average of 16.8 veterans committed suicide every day in 2017.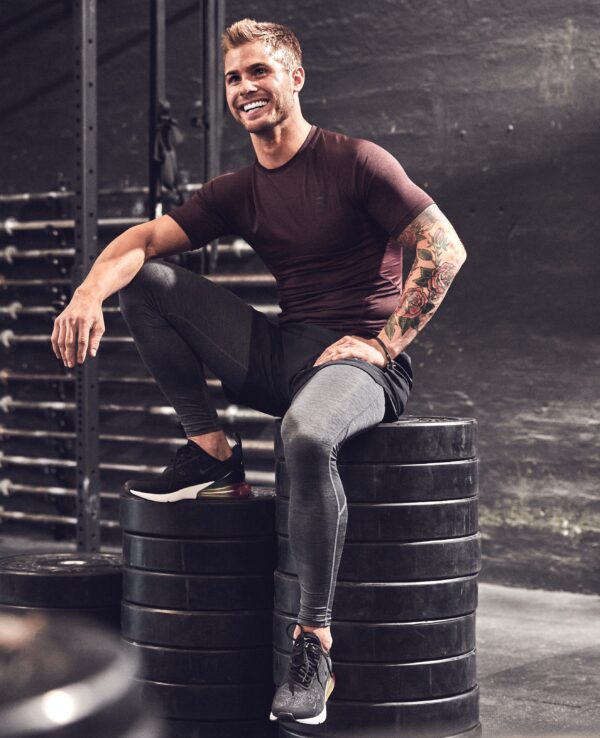 Levesque kept his emotions about his father's suicide and mental health to himself for 11 years. He only started focusing on mental health eight months ago, after he spoke with his coach Johnny Martin, who also works at FitOps. Martin helped Levesque expand his mind about mental health, and he realized why it was so important to talk about his own mental health for his sake and the sake of others.
"I think when I started letting it out and actually talking about [mental health], I know it helped dramatically. I think from my personal experience, if it can help me become a better person and let some weight off of my chest, then it can help anyone that wants to open up their mind to mental health," Levesque said.
Training
Levesque has been training Monday through Friday since December 2019 and has been adding miles weekly.
Right now, he's able to bear crawl 13 miles in 10 hours and 18 minutes. He also includes strength, mobility, high-intensity cardio training, and has been preparing himself psychologically by over-estimating the distance he plans to crawl each session. He spends the weekends recovering from his workouts, which is critical for the amount of strain he's putting his body through.
Although the marathon has been canceled, Levesque is still planning to bear crawl 26.2 miles to raise awareness about mental health and suicide on the event's originally scheduled date, Nov. 1, in New York City. All of the funds he raises will go to FitOps. He's also taking on the challenge to honor his late father.
"I think he would be super proud and happy. If he was here, he would train me for it. He wouldn't let me come home until it's done," Levesque said.