In the kitchen of a small, two-bedroom Brooklyn apartment, a young Ebow Dadzie watched his grandmother cook. At times, he was instructed to pass a spice or stir a pot, and sometimes he was taught an entire recipe. Usually, he just observed as Dorothy Mitchell prepared dinner for her family. No matter what he was doing, Dadzie was always learning. Mitchell was a Trinidadian immigrant, as no-nonsense as grandmothers come, and an ox-like woman (Dadzie's words) who would work magic with curry in one breath and whoop a naughty grandchild in the next. "You talk about a woman that knows how to grind, that knows hard work, she was all that," Dadzie said of his grandma. "She made sure everybody's belly was full at the end of the night. There's a term you use when you're poor, it's when you don't get to eat, you 'eat sleep for dinner.' She made sure we didn't do that."
Dadzie has come a long way since the tiny kitchen perfumed with the simmers and stews of Trinidadian cooking and the warm place of childhood memory where a black-and-white TV used to play the show Video Music Box over opened textbooks on a nicked and well-loved table. Dadzie, who was named among the Top Ten Pastry Chefs in America by Dessert Professional magazine in 2014, has built both literal and metaphorical skyscrapers. In 2006, he built a 16-foot replica of the Empire State building for a Food Network competition, which won the Guinness World Record at the time. He also paved the way for black pastry chefs to enter the fine baking competitive community. And that's just so far; he's got plenty a ways to go—but not before remembering where he came from.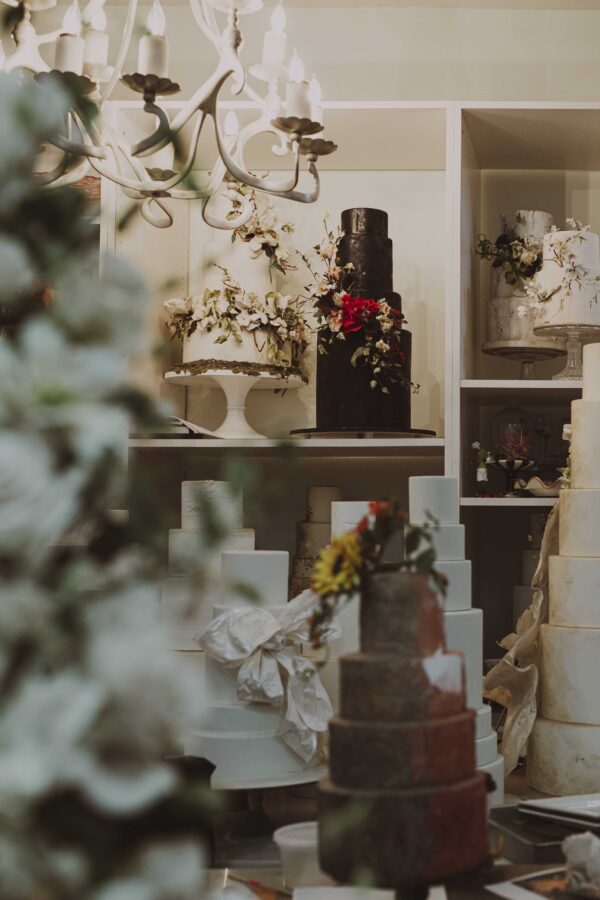 A Chef Grows in Brooklyn
The genesis of Ebow Dadzie is a relatable one. As a kid, he was equal parts studious and mischievous, the left hand working to impress his computer programmer father as a future computer programmer himself while he got into trouble and stressed out his mother with the right. Being part of an immigrant family in Brooklyn in the '80s and '90s could have fostered an entirely different outcome, one where "I could have been in the streets," Dadzie said. "Growing up, that was the norm. Not saying I was always a good kid, because I wasn't. There's decision-making that you make throughout much of your life that determines the outcome of your future."
Standing between Dadzie and the darkest corners of New York, however, was 5 feet and 11 inches' worth of West Indian force. Mitchell, a classic woman to her core who plastic-wrapped the nice living room furniture to keep it pristine "for the guests that never came," had no time for her grandson to be a troublemaker. And so, she held Dadzie close by her side, teaching him to cook so he wouldn't ever need to depend on a woman being in his kitchen. She kept him aware of his roots; he used to stand by and watch her grind prunes and raisins by hand into a (clean) garbage can to make Trinidadian black cake. Inside him, a love for all things food was reaching a boil.
"This is the kitchen. This is where life is," Dadzie recalled. The air Dadzie breathed was full of the best Caribbean spices: onion, garlic, paprika, cumin. And he owed it all to a tiny kitchen without a stainless steel surface in sight, appliances that certainly worked but were not the state of any art—and Grandma Mitchell, who passed away years ago, and who used to stand in young Dadzie's mind as a pillar of discipline but now shines as a beacon of determination.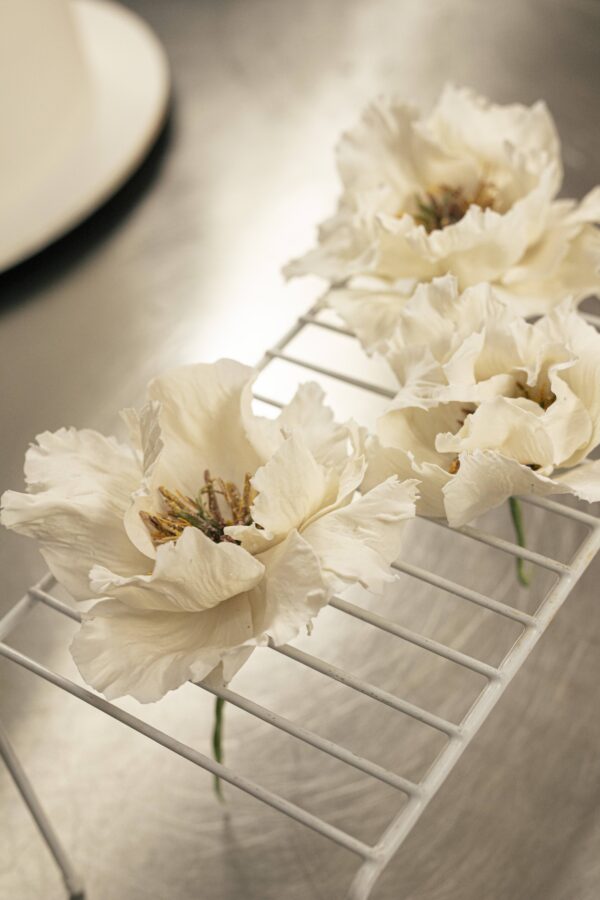 As it happens, Dadzie has abided by both virtues and more in his adult life. After a (failed) attempt at becoming a track athlete in grade school, the chef learned an important philosophy from his old coach: A good leader will always be more remembered than a talented follower. "Dedication, determination, desire, and discipline" were the philosophies his coach taught. "To anything that you want to do in your lifetime, you apply those four things, you will be successful."
The Recipe for Success
It took some trial and error for this chef to find his direction. He tried and failed his hand at computer programming. In his college years, he tried to work for small restaurants but lost interest. He was pin-balling through the culinary industry, looking for the right fit, and he ended up under the leadership of a Grand Hyatt executive pastry chef. Dadzie worked alongside the chef for the Paris Gourmet competition, after the latter caught the glimmer of Dadzie's talent—although "I wasn't good" at all at the time, Dadzie laughed—and the mentor's loss ultimately sparked a fire in Dadzie to secure one of those wins for himself.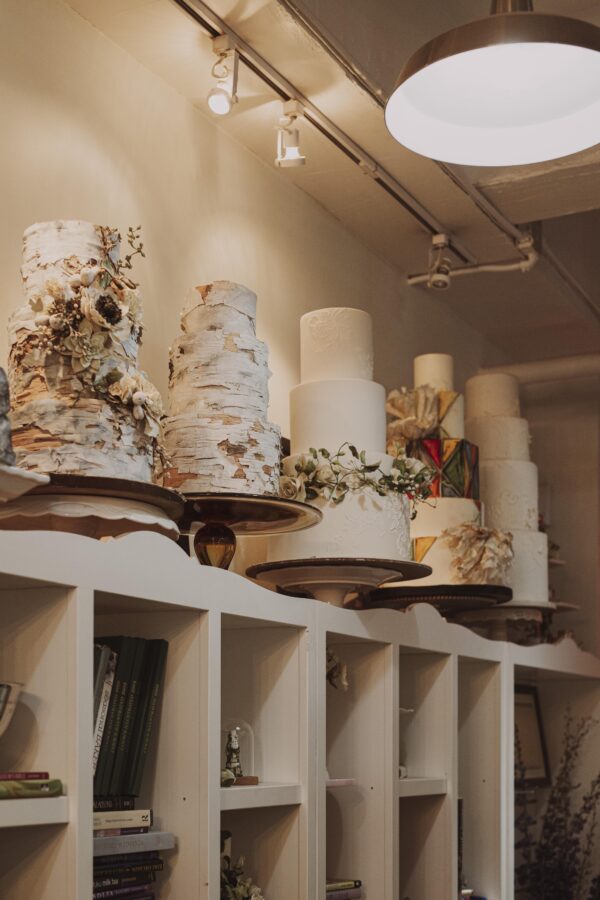 When Dadzie looked around at the competition, he saw many talented pastry chefs, namely Parisians—but not much of anyone who looked like him. "This competition is kind of what sets the tone for pastry chefs that really want to be successful in their future. … So I wanted to break some boundaries and just really set the tone of showing the world that we can do this, too." He took third place.
The following year, in 2007, the competition theme was rain forests. Certainly, there were books, websites, infinite online resources on rain forests to study from—but they wouldn't do. Dadzie flew to Ghana, West Africa, to soak in inspiration from the rain forests on the Central West African coast. The preparation was grueling: Dadzie practiced and prepared for seven days a week for months, even being picked up and subsequently dropped by a pastry coach who didn't see enough potential in Dadzie and didn't want to risk a winning streak.
Dadzie won. He was named Pastry Chef of the Year by Paris Gourmet. He said he saw more people of color coming into the competition following his win, and he described a "good feeling when you see that, because you know you set a certain bar. You want everyone to know what's achievable through hard work."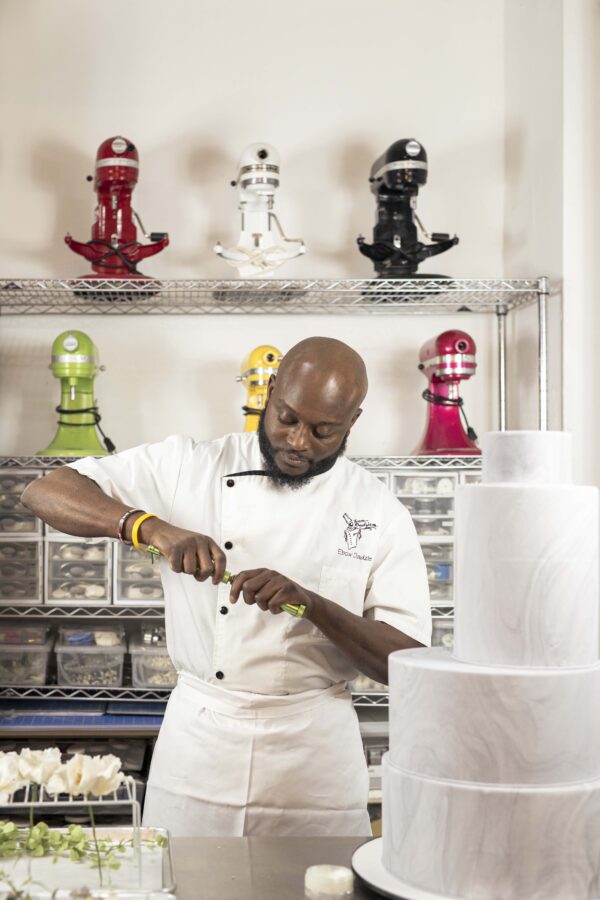 And Dadzie continued to win for many more years. He joined the Marriott Marquis, overseeing a team of 15 pastry cooks and letting his creative spirits soar. On multiple occasions, he designed chocolate dresses for Salon du Chocolat New York. He landed a teaching gig at City Tech and Monroe College in New York, setting up the next generation of culinary titans—or rather, culinary sprouts, since some of his students did not know how to boil water on their first days—and cooked for Meals on Wheels deliveries to the elderly during the pandemic. His kitchen is now a beautiful stainless steel sweep, where he could use one burner or ten for a dish after a childhood of one-pot dinners. He now runs Team Dadzie Chocolates and Confections, based out of New Jersey, through which he offers wedding cakes, chocolates, pastries, and catering.
'If You Have a Gift, Share It With the World'
No matter his wins, Dadzie has learned that just because you're at the top, it doesn't mean your dangers are gone; they've just changed from an avalanche to a lightning strike. He learned that 15 years ago, when his West Indian/Caribbean restaurant in Brooklyn, Folukie, opened and soon after closed. He learned it again when he was furloughed and ultimately laid off from the Marriott during the pandemic.
He learned it when his grandmother died.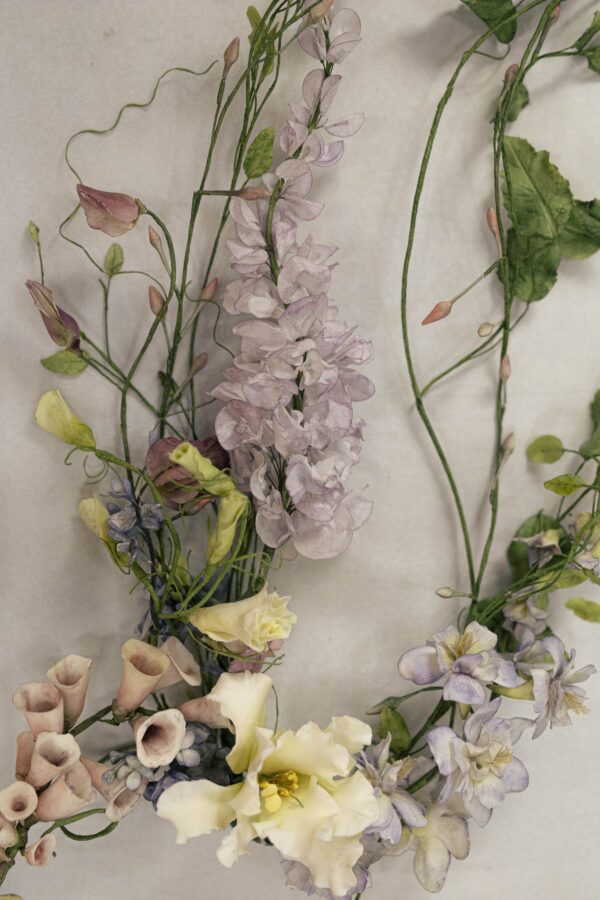 "Dorothy Mitchell, my grandmother," he said. "I had bought a Nikon camera, and I was like, 'Grandma, let me take a little picture of you real quick.' No makeup, she's just in her natural element, you know? Just giving me that look from the side that she likes to do." It was one of the last photos taken of her. "She was a wild woman. When I was younger, we had this chair, it was the only one that she sat in because she said it was the only one she fit in and that it was the most comfortable chair, but it was a hard plastic chair. We kept [it] at the front of the house for when she'd sit in the yard. I still have that chair up to this day. She passed away a couple years ago the day after Christmas. Christmas is still hard for me."
In the end, Dadzie is proud of where he's been and how far he's come. The Dorothy Mitchell lessons that used to make him groan—how to trim chicken and how to cook broccoli were the basics; other lessons were a bit more unsaid—paid off years down the road when he needed to be a multifaceted individual: cooking meals for the needy during the pandemic, opening a restaurant, starting a business. "Taking those lessons from back then and applying them, things come full circle. Things come full circle, and I'm just very humble and very appreciative for these life lessons that were taught to me a very long time ago."
Dadzie's advice? If you have a gift, share it with the world—but never be afraid to learn a new skill. And when he does, he thinks of Grandma. "I think I've done her proud."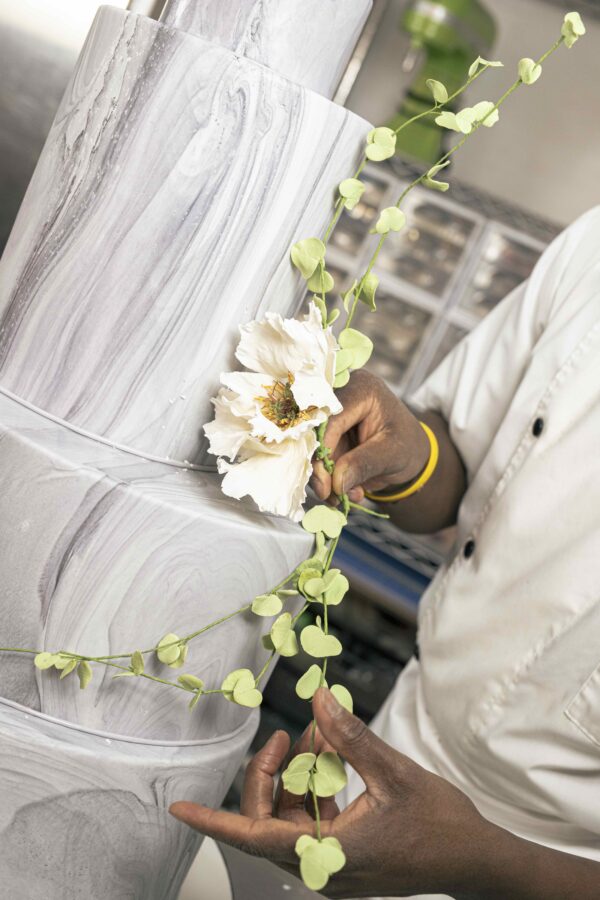 This article was originally published in American Essence magazine.