While arriving at her house with chocolates, flowers, and maybe a trip to her favorite upscale dining establishment will likely suffice, how cool would it be if you and your mom (or your child) were to sit down together and take in an inspirational movie (or two) celebrating motherhood in all of its glory?
The following list of applicably themed titles which (hopefully) presents some level of variety, and will provide a great preamble (or nightcap) to celebrate this most special of American-based holidays.
Happy viewing and Happy Mother's Day to all!
Robert Wise ("West Side Story") won his second pair of Best Picture and Best Director Oscars within a four-year span for this landmark adaptation of the 1959 Rogers and Hammerstein stage musical. The highest-grossing film of 1965 (and number one at the box office for 30 weeks), it tells the (mostly) true story of the Austrian von Trapp family whose recently widowed father and naval officer Georg (Christopher Plummer) hires nanny Maria (Julie Andrews) to tutor his seven children.
Ernest Lehman pulled off a near miracle by crafting an adapted screenplay (also based in part on the 1949 memoir "The Story of the Trapp Family" by Maria von Trapp) with a Nazi subplot which still proved to be safe for all-ages viewing. One unforgettable and memorable song was followed by another and despite its roaring success on multiple commercial and critical fronts, it also marked the effective end of Hollywood's Golden Age studio system.
'Alice Doesn't Live Here Anymore' (1974)
Especially recommended for those who mistakenly believe director Martin Scorsese only makes films about organized crime, "Alice Doesn't Live Here Anymore" arrived at the peak of the American New Wave. Ellen Burstyn won her only Oscar for the portrayal of the title character, whose string of bad relationships have turned her off to any future romantic entanglements.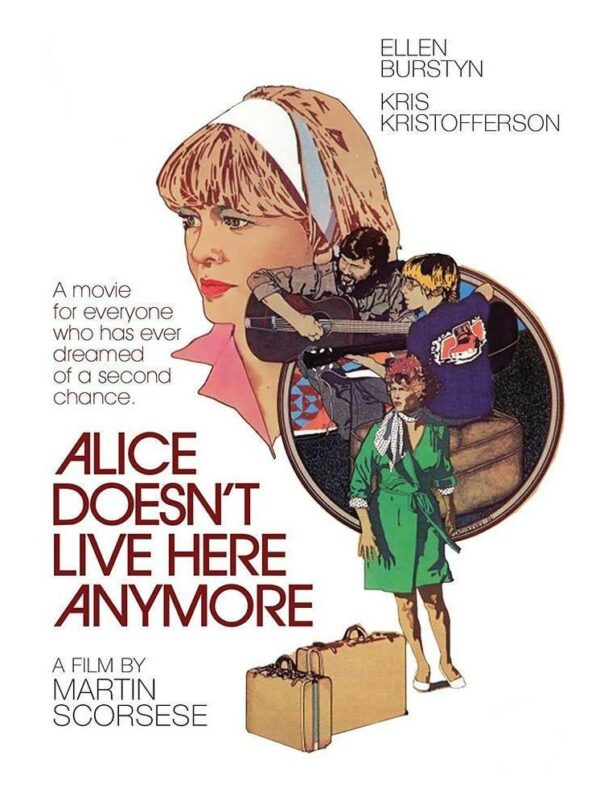 Determined to make enough money waitressing to relocate with her son to California and start a singing career, Alice is thrown a huge, hanging curve ball when she actually meets and starts to fall for genuine nice guy David (Kris Kristofferson).
Scorsese and screenwriter Robert Getchell get extra points for choosing to portray Alice's teen son Tommy (Alfred Lutter) as something of a pain who probably has ADD and makes it difficult for his mother to have anything resembling a normal life, social or otherwise. As was frequently the case during this era, the film was adapted into a mediocre, short-lived TV series ("Alice") which spawned the almost instantly grating, repetitive catchphrase "kiss my grits."
'The Joy Luck Club' (1993)
Based on the 1989 novel of the same name by Amy Tan (who co-wrote the screenplay with co-producer Ronald Bass), "The Joy Luck Club" is the "artsiest" title on this list, easily the most challenging, and in many ways, the most heartwarming and rewarding.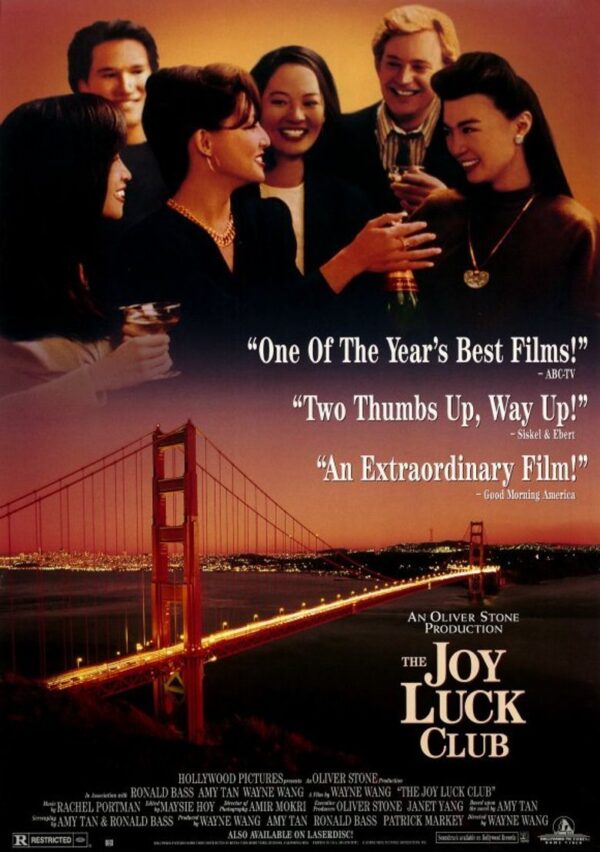 A radical departure in both style and content for director Wayne Wang ("Chan is Missing," "Dim Sum: A Little Bit of Heart"), it is broken up into four overlapping parts, each dedicated to the individual members of a social group of Chinese-born immigrant women living in San Francisco who talk about their pasts in their homeland and the often-challenging times each has raising Chinese-American daughters while playing mahjong.
Wang and the screenwriters do an amazing job of juggling not four, not eight, but 12 distinct mother/daughter sub-plots in the air without falling prey to the treacle finish often associated with films of this ilk. Culture and generational clash are addressed with efficient subtlety while not exactly ignoring, but certainly downplaying, Eastern versus Western world politics.
'The Blind Side' (2009)
As with Maria in "The Sound of Music," Sandra Bullock's multiple-award-winning portrayal of Leigh Anne Tuohy in "The Blind Side" is that of a non-fictional woman who doesn't intend on adopting children, but whose innate nurturing instincts leads her to do so.
A successful interior designer with two biological children married to an even more successful restaurateur (Tim McGraw), Leigh Anne can't help but notice Michael "Big Mike" Oher (Quinton Aaron), a lineman playing on her son's school's high school football team who eats leftover bleacher food and turns out to be a homeless orphan.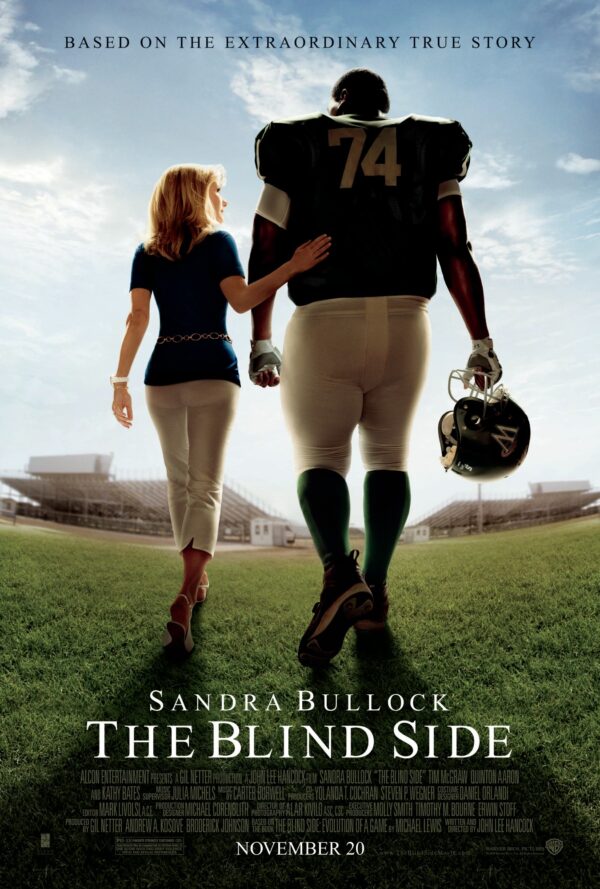 Without a second thought, Leigh Anne offers Michael hot meals and a warm place to sleep which, while this is something her family is totally onboard with, raises some eyebrows and snide asides from her judgmental and short-sighted friends and neighbors. Had this been a made-up story from whole cloth, it would have probably never been made. But thanks to John Lee Hancock's emotionally gripping, unadorned writing and direction, it hits directly home on multiple fronts.
'Akeelah and the Bee' (2006)
Languishing in production limbo for close to 10 years, writer-director Doug Atchison's daring drama finally received a green light only after the surprising critical and box office success of the similarly themed 2002 documentary "Spellbound."
Determined to make a movie which eschewed typical, urban-based, African-American stereotypes, Atchison's story also includes a mother character (Angela Bassett as Tanya) who attempts to protect her daughter Akeelah (Keke Palmer) from future disappointment by downplaying expectations in winning local spelling bee contests. It is only after the deft and wise, soft-peddled intervention of Dr. Larabee (Laurence Fishburne, Bassett's on-screen husband in "What's Love Got to Do With It") does Tanya fully relent and back Akeelah in her improbable journey.
Far from conventional (which is a good thing), "Akeelah" shows us that tough love and challenging children might be preferable over coddling and overprotecting them. Prepare yourself appropriately for an unexpected and awe-inspiring ending.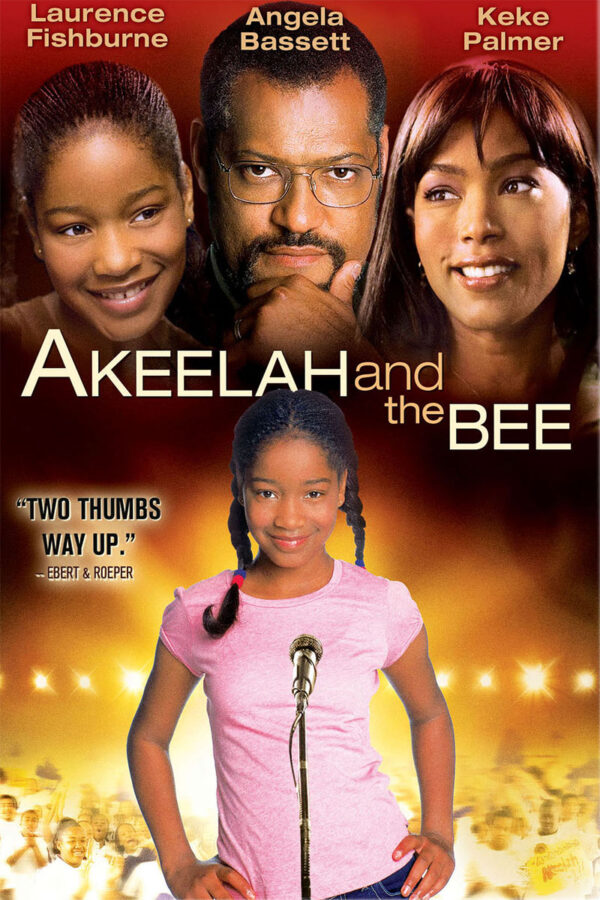 All titles are available on assorted streaming services. For options, visit JustWatch.com