An RV holiday is a must at least once in a lifetime. Some love the experience so much they adopt this way of life full-time. Its easy to see the appeal, getting closer to nature, moving with the wind, and basically just escaping the rat-race and the trappings within: technology, advertising, traffic jams and well there's probably many more. Any way, lets get started with these simple tips and if you have others please share them in the comments below:
Tip 1. Book your RV months ahead of time. This is important if you want to hire your RV at a good price and have a variety of models to choose from. It also allows you to select your preferred pick up and drop off destinations. Don't waste time having to re-route flights because your locations are unavailable, especially during peak season.
Tip 2. Hotel on the first night. Consider a hotel if you've been on a long haul flight. Having to visit the depot, wait in line, be given a tour of your new van, plus figuring out how to drive it takes time. It's not the sort of thing you want to rush, and it's not so enjoyable when you're fatigued and cranky. Think hotel, room service and next day pick up.
Tip 3. Consider visiting fewer places. RVing is super inspiring and if you're in a beautiful country its even more tempting to see and do everything, traveling vast distances in the process. Consider one region over an entire country, and then if you have extra energy go further. Driving large vehicles safely always takes more time than you think. Less driving equals less rushing equals less stress. Remember this is a holiday.
Tip 4. Check freedom camping rules. Some places are out of bounds to park your RV over night or your vehicle may need to be self-contained (toilet on board). Keep an eye out for signage and ask the local tourist bureau about the rules. Rangers are often active during peak season, which could result in costly fines.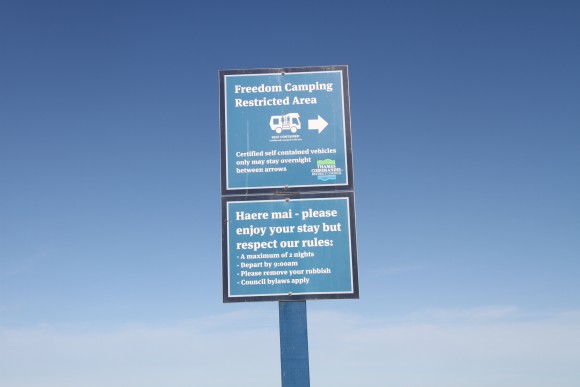 Tip 5. Minimalism. The minimalist trend that's popular right now is very relevant to RVing. Bringing half the house on holiday is tempting, but there's no space. Opt for softcover luggage (no bulky suitcases) and pack minimally. Is this humanly possible? Try it out.
Tip 6. Don't bother with fancy meals. Pre-cooked rice, tinned tuna and pre-made gourmet soup mixed together, make for a hearty quick meal. With a limited water supply and a dish pond the size of a small bucket, convenience over gourmet is preferred. Think one-pot wonders.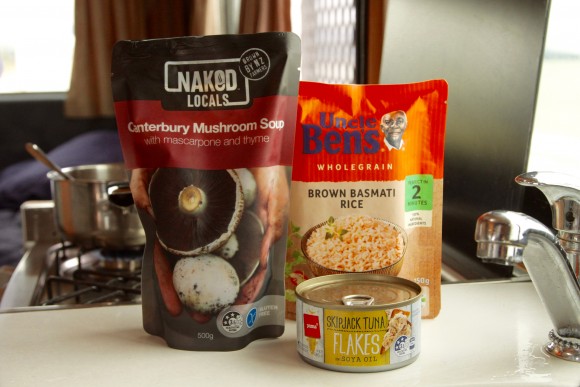 Tip 7. Pack your crew wisely. Having someone on board who understands: the DC vault battery system, can assist in reversing out of tricky spots and is keen to tackle those 'toilet' duties (emptying the sewage tank) comes in very helpful. They call it freedom camping, but there is a reality to it, which entails rolling up your sleeves.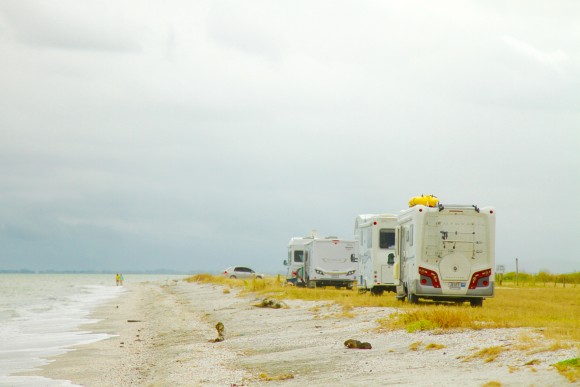 Tip 8. The Sewage. This topic wins its own spot on the top 10 list as maintenance is regular and messy. If you haven't dealt with your own sewage before your in for an eye opener. Aim of the game: minimal splash back. Make sure to pick up some gloves from the supermarket and shower afterwards, needless to say more.
Tip 9. Pack for the weather. This tip can be easily overlooked when dealing with the details associated with traveling (booking flights, packing bags and wrapping up your house for holiday). A puff jacket, beanie and multiple layers are a must for cooler climates. Even though you have a tinned roof, you're more or less living outside in the elements, so pack for the climate.
Tip 10. Consider an e-tox. Why not consider an e-tox and opt for books? Leaving electronics at home and embracing the natural world, this could very well be the heart of RVing! 
Breathe, relax, you have arrived!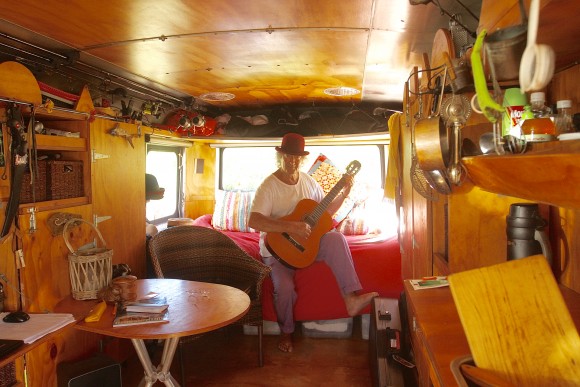 The Secret's Out: New Zealand's Favourite Holiday Spot
Please share any tips you have in the comments below.