A worker at a national park in Georgia was moved to discover a fawn curled up by the headstone of an unknown soldier in the park's cemetery. A photo of the baby deer shared on social media had many netizens respond with reverence.
"Today Park Maintenance Supervisor James Taylor spotted this young guest cozying up and giving special honor to an unknown soldier resting in Andersonville National Cemetery," Anderson National Historic Site shared on Facebook on May 27.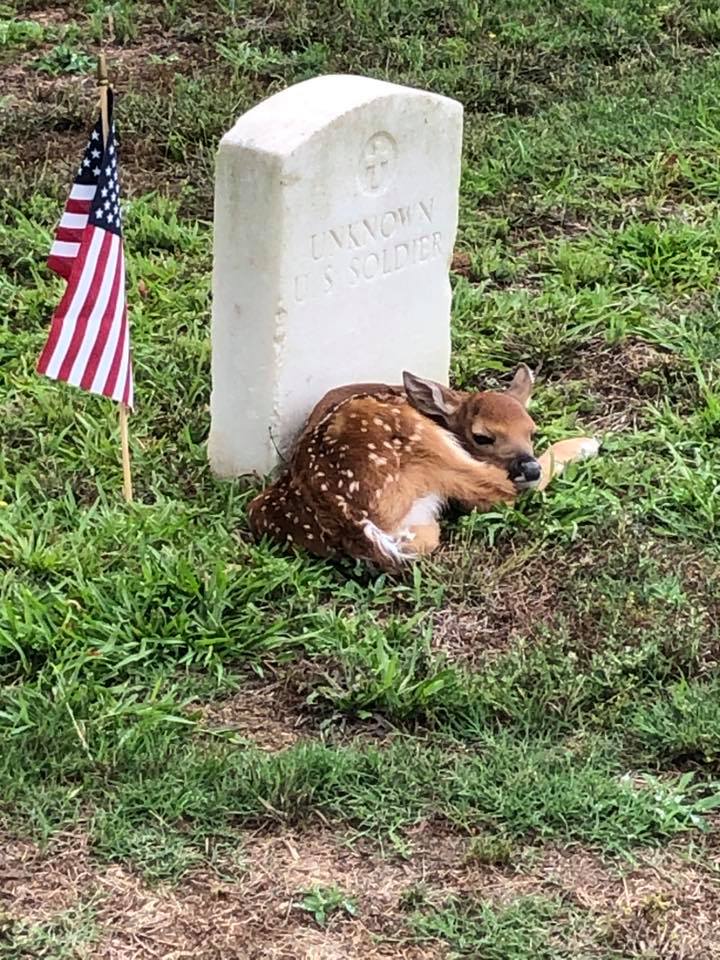 The sweet photo depicts the tiny fawn curled up in a ball in front of a headstone marked "Unknown U.S. Soldier." The grave is also decorated with a small American flag.
The post was shared over 3,000 times on Facebook alone and has amassed hundreds of comments, with many acknowledging the poignancy of the fawn's chosen rest spot.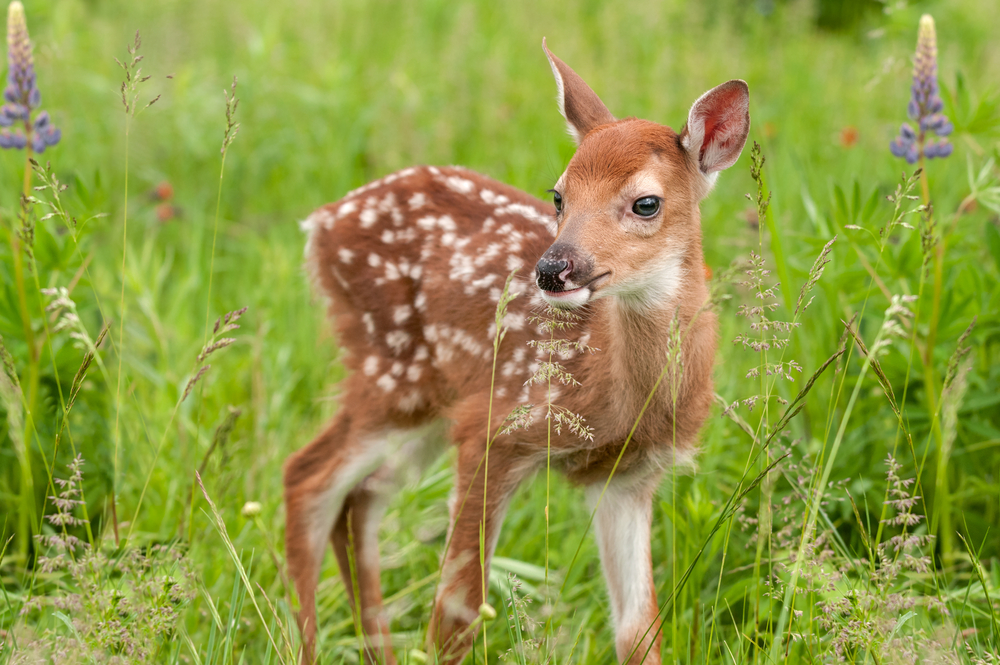 "Unknown except to God," wrote one netizen. "And God sent a little angel to show His love for our fallen soldier."
"With what is going on in the cities of America today, this is peace," wrote another, "wonderful peace."
"It's funny how nature somehow clings to the quieter forms of humanity," one netizen reflected. "I see here a reminder to be not of one's self, but one among all."
According to the post, authorities confirmed that they saw the doe return for her young one later in the day.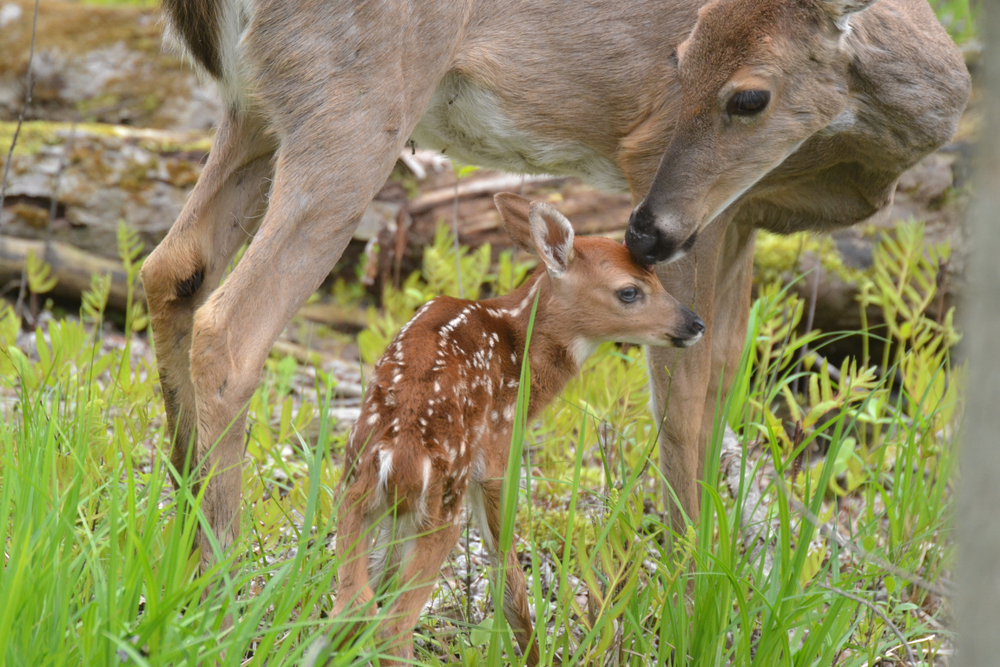 The Andersonville National Historic Site used to house Camp Sumter, one of the largest military prisons employed during the Civil War. The site's cemetery was established in 1865, according to the National Park Service, following the end of the conflict.
The active site still receives more than 150 burials a year and hosts a memorial to American prisoners of war, plus the National Prisoner of War Museum, on its grounds.
The Massachusetts Division of Fisheries and Wildlife explained that it is common for a doe, and other parent animals, to leave its offspring alone while foraging for food in the springtime; despite human instincts to the contrary, a lone fawn or other baby animal is not usually a cause for concern, according to a press release.
"Finding a young animal alone does not mean it's been abandoned or needs to be rescued," the agency said. "Adults are often nearby and visit their young only occasionally to avoid detection from predators."
"Young wildlife removed from the wild are also denied important natural learning experiences which help them survive on their own," they continued. "Even if these animals are released back into the wild, their chances of survival are reduced."
In most cases, the agency advised, the very best thing to do if you come across a young wild animal without its mother is to leave it alone.
A few months prior to the fawn's appearance at Andersonville National Cemetery in Georgia, a pigeon made headlines for a similarly poignant tribute to unknown soldiers at the Australian War Memorial in Campbell, Australia.
According to the Canberra Times, in November 2019, a lone pigeon collected poppies from the Tomb of the Unknown Soldier and built a colorful nest up against a stained-glass window in the memorial's Hall of Memory.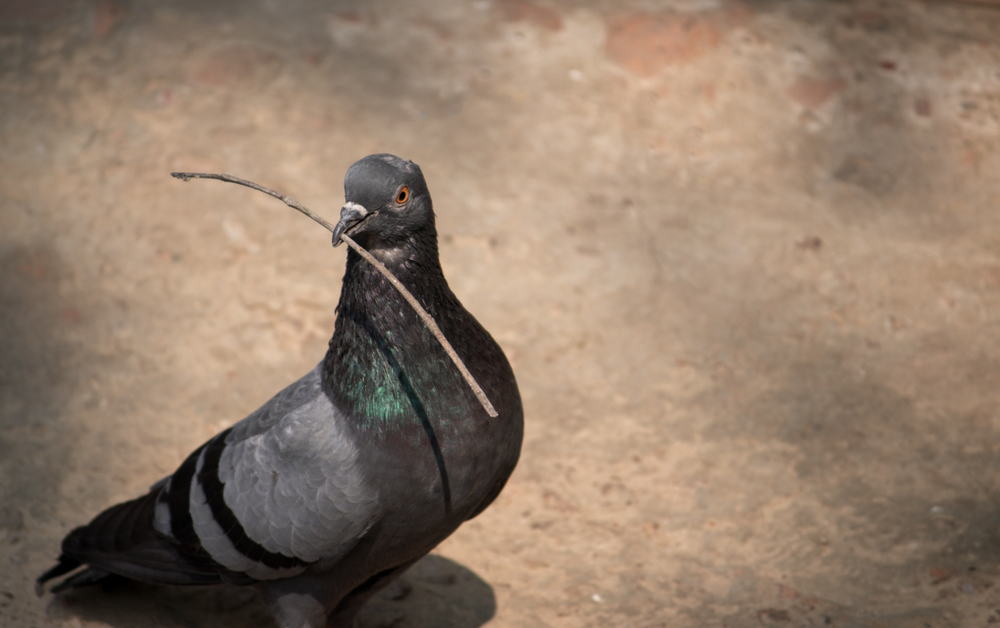 The staff allowed the nest to remain in place, and several weeks later, a baby pigeon hatched.
We would love to hear your stories! You can share them with us at emg.inspired@epochtimes.nyc