At least once a year, photographer Mike Carroll tries to make the trip to the Big Apple to witness an astronomical event popularly known as "Manhattanhenge."
An event coined by astrophysics personality Neil deGrasse Tyson, Manhattanhenge is a playful take on the ancient Stonehenge monument, southwest of London, UK, which accurately aligns with sunset on summer solstice.
Stonehenge's urban pop counterpart, on the other hand, happens when the setting sun aligns with the street grid of Manhattan—a date some have humorously dubbed the "Manhattan Solstice." When gazing east down 42nd or 34th Streets, often from Park Avenue or Tudor City, the tall, vertical buildings of Manhattan create the perfect Stonehenge.
Tyson observed that, twice a year, the sun sets in distant New Jersey, exactly in between the buildings on either side of the street. He snapped a photo of the phenomenon on July 11, 2001, and christened the day Manhattanhenge. Since then, tens of thousands of photographers have flocked to capture the sight each year.
The New Jersey-based photographer found himself in New York last June seeking a time-lapse shot for one of the biannual events. Looking west down 42nd Street, Mike wanted a shot that was "a little different" from most Manhattanhenge photos out there.
Here's what he captured:
(Courtesy of Mike Carroll)
"There's a place called Tudor city. That's where most people go to take Manhattanhenge," Mike told The Epoch Times. "You can take it from other spots in city, you just have to get high enough and you can see."
"I took it from Grand Central," he added. "The alignment's a little different, the sun [will] be a little higher."
Higher is where he likes it, he said.
If too low to the ground, it takes away from the shot, and the buildings tend to block the spectacular solar drama. "But to each their own," he said.
The result he garnered was a Manhattanhenge from a different perspective. The time-lapse video shows cars and pedestrians dodging and weaving playfully, as the solar disk locks into place. A plane appears and even skims over the sun.
"I thought it came out smooth," Mike added. "There were some clouds as you can see, so I thought that it was gonna be blocked but got lucky, and the sun burned right through. So luckily it worked out."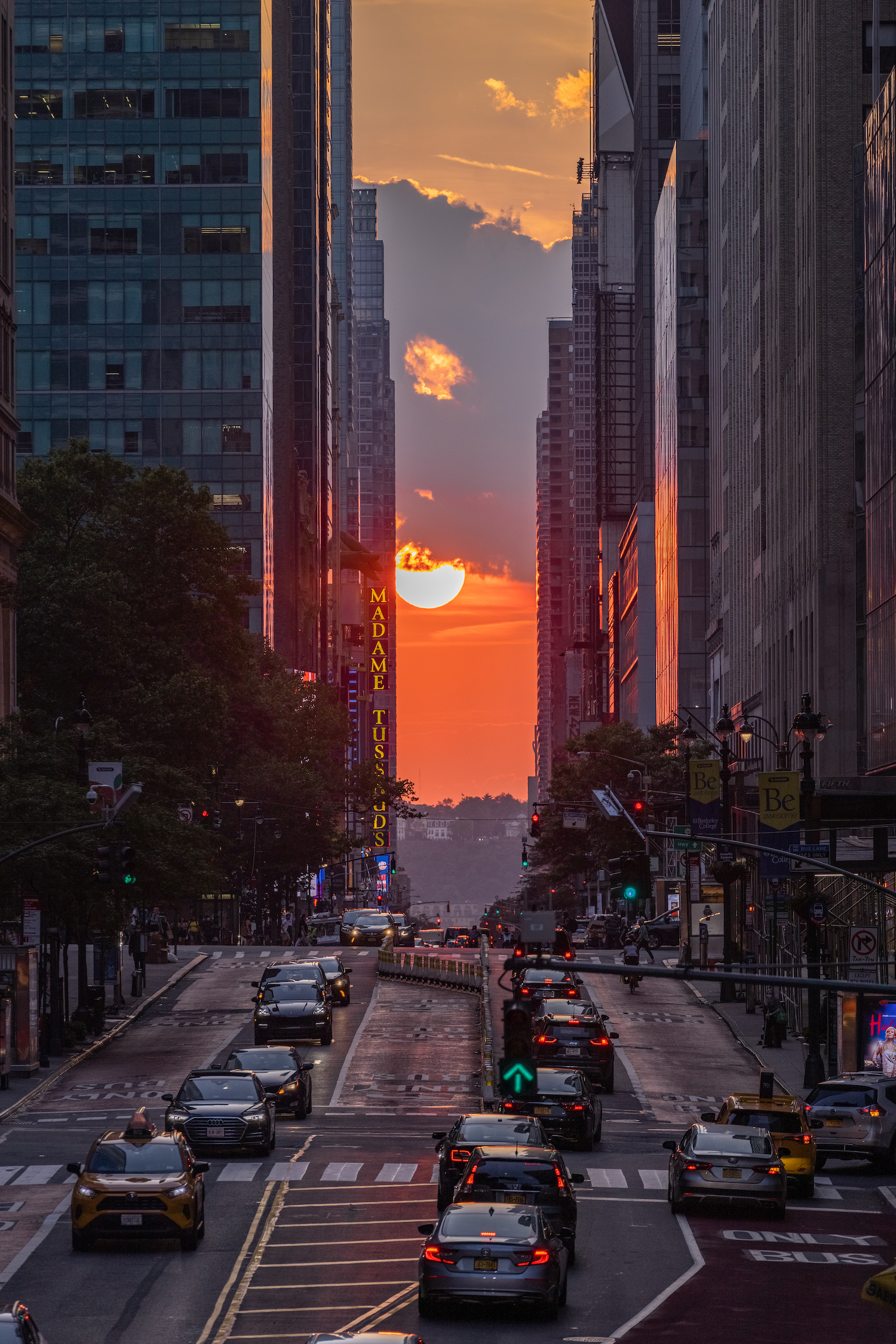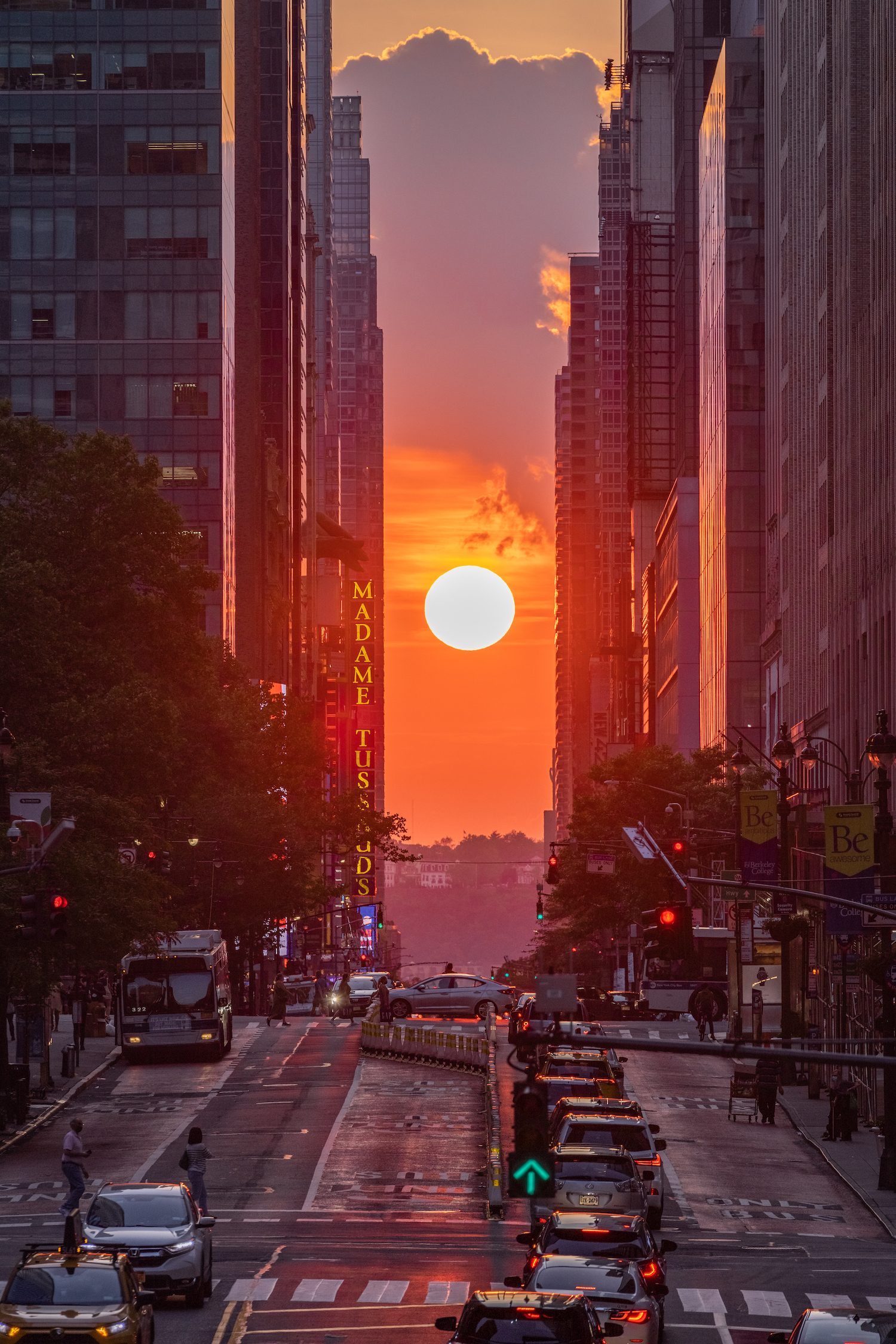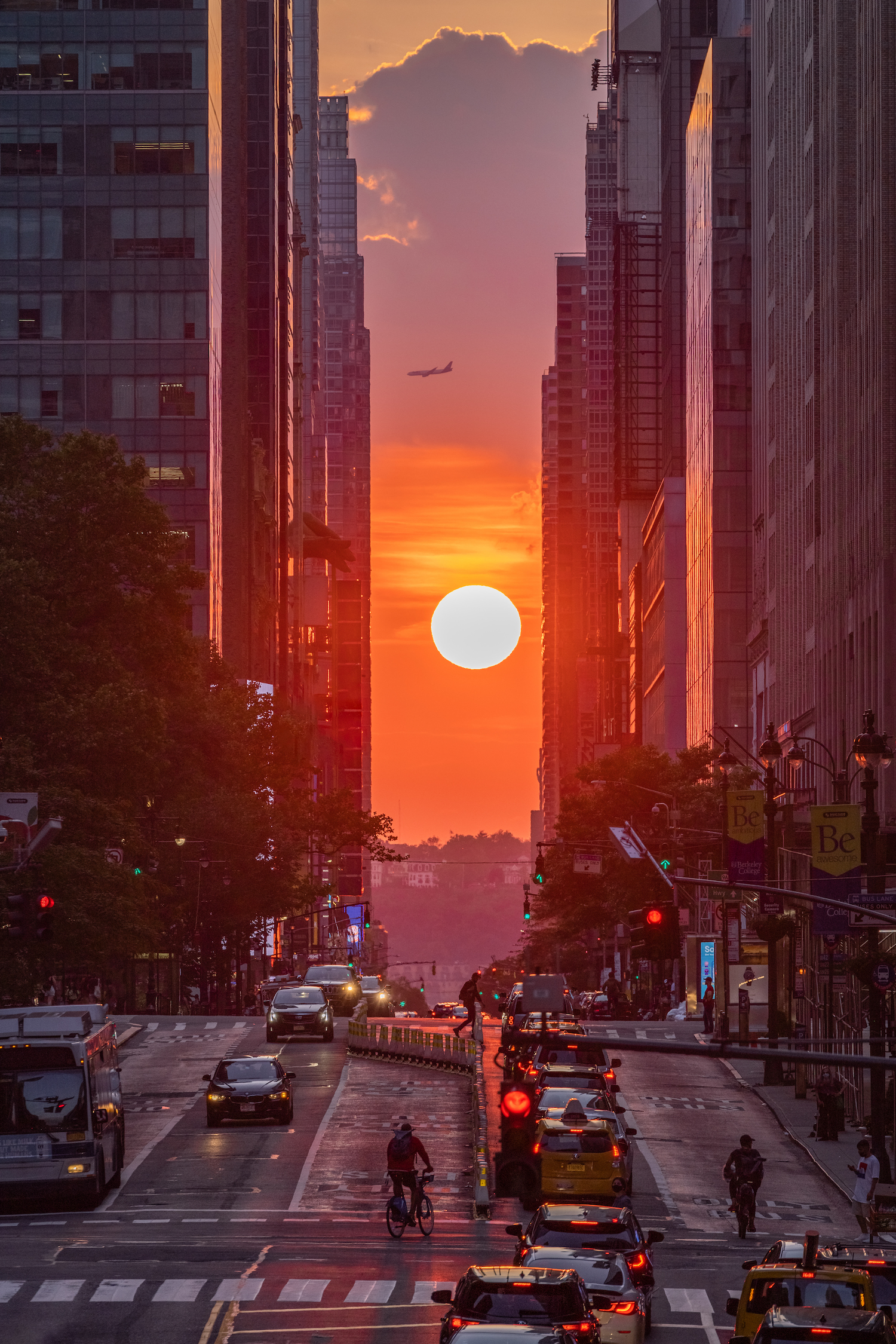 Share your stories with us at emg.inspired@epochtimes.com, and continue to get your daily dose of inspiration by signing up for the Epoch Inspired newsletter at TheEpochTimes.com/newsletter