NEW YORK— Can two people from completely different worlds find common ground? This is the underlying idea of Cary Gitter's touching romantic comedy "The Sabbath Girl." Presented by the Penguin Rep Theatre, the work is now having its New York premiere.
Thirty-year-old Italian-American Angie (Lauren Annunziata) is on top of her game professionally. She's just moved into a new apartment on New York City's Upper West Side—her first place without roommates—and is the head curator of a prestigious art gallery in Chelsea, a gallery that specializes in showcasing cutting-edge artists.
Angie's personal life is another story. Her nights consist of coming home, checking her emails, eating a bowl of cornflakes, and going to bed. Her past dating experiences have not ended well, and she's not anxious to put herself out there again.
The good-natured and sincere concern from her beloved grandmother, Sophia (Angelina Fiordellisi), prods Angie to find the perfect soulmate, such as Sophia herself did with her late husband.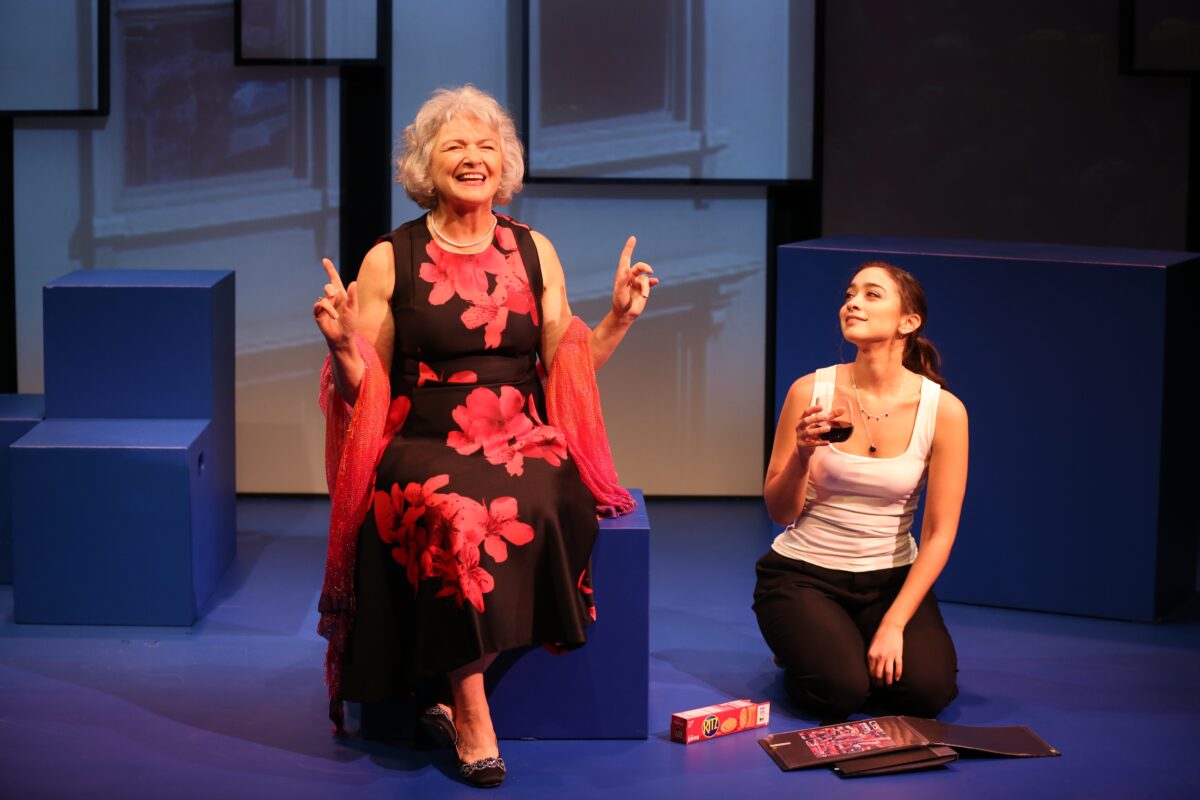 One summer Friday night, shortly after she's moved in, Angie hears a knock on her door and meets her neighbor Seth (Jeremy Rishe). Seth, who runs a knish shop on the Lower East Side, is an Orthodox Jew and thus not permitted to do any type of work on the Sabbath.
The man who used to live in Angie's apartment was Seth's Shabbos goy, a non-Jew who helps out with any needed chores (such as turning on the air conditioning) during this period. After a bit of awkwardness between the two, until Seth fully explains the situation, Angie agrees to take on this role.
That there is an attraction between Angie and Seth is obvious from the moment the two first lock eyes. They do that sort of awkward dance as they try to get to know each other.
Complicating matters is that Seth is trying to get his life back on track after a painful divorce; Angie is preoccupied with trying to convince Blake (Ty Molbak), a hot new artist, to present his first New York show in her gallery. The fact that there's also a growing personal connection between Blake and Angie gives both incentives to seal the deal.
Seth's growing friendship with Angie puts him at odds with his older, married sister Rachel (Lauren Singerman), who runs the knish shop with him. Rachel is trying to match Seth up with eligible women from their own community, which Seth has left—temporarily, Rachel hopes—in the wake of his divorce.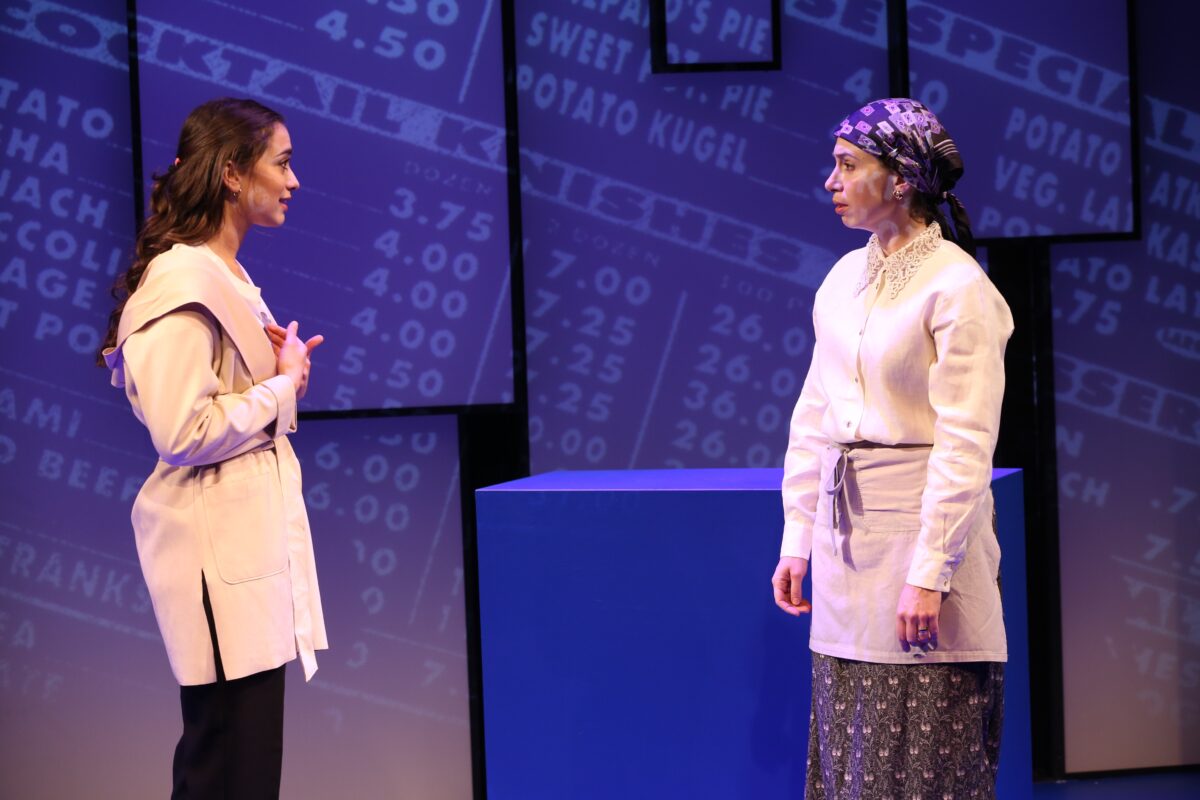 Playwright Gitter has brought a sweet, old-fashioned sensibility to this tale about finding the right person to share your life. As Sophia points out, everyone needs a partner with whom they can dance through life. She also points out that no relationship is perfect, but the chance to be with that special someone is infinitely preferable to sitting on the sidelines and listening to music alone.
The text takes great care to explain the Jewish Orthodox lifestyle (as opposed to Hasidic or ultra-Orthodox Judaism), while never depicting it in a condescending manner. Rachel's comments to Angie on the subject show her to be a woman proud of the choices she's made and her people's history. (It would have been nice for the program notes to include a glossary of unfamiliar terms.)
Annunziata and Rishe have great chemistry. They each believably bring forth Angie and Seth's initial nervousness when in the presence of the other, while their characters stay true to their own values.
Fiordellisi makes a wonderful Sophia. Almost a second mother to Angie, the character takes great joy in dispensing wisdom that comes from experience.
Molbak does nice work as Blake, who's a bit of a caricature in the self-important-artist mold, but is a sensible sort deep down.
Joe Brancato's direction is very strong; he adroitly mixes the comic, dramatic, and romantic elements in the story. This is especially true in Angie and Seth's first meetings. The costumes by Gregory Gale are very good, particularly those of Rachel and Seth.
A heartfelt tale about trying to find that person you are meant to be with, "The Sabbath Girl" perfectly delivers its message on every level.
'The Sabbath Girl'
59E59 Theaters
59 E. 59th St.
New York
Tickets: 646-892-7999 or 59e59.org
Running time: 1 hour, 20 minutes (no intermission)
Closes: March 8
Judd Hollander is a reviewer for Stagebuzz.com and a member of the Drama Desk and the Outer Critics Circle.