NEW YORK—Regrets born of decisions made and opportunities not taken form the crux of Karen Hartman's involving familial drama "The Lucky Star." Inspired by actual events, the show can be seen at 59E59 Theaters.
Joseph (Danny Gavigan) is a Jewish man living in Krakow, Poland in 1939. Because of his job as a travel agent, one which requires him to frequently visit other countries, he's had the opportunity to observe firsthand the rise of the Nazi party, and the danger it presents.
Determined to flee Poland while there is still time, he manages to secure exit visas for himself, his wife Felicja (Eva Kaminsky), and members of his extended family of three sisters, a brother-in-law, two nieces, and his aged mother. Yet when Joseph presents his plan, only his wife chooses to go with him.
The rest, not wanting to abandon their home, work, or school responsibilities, instead take a "wait and see what happens" approach. In the end, Joseph and Felicja manage to escape just in time, while his relatives find themselves trapped by the invading occupation and the ever-growing restrictions on Jews.
The Letters
For the next few years, Joseph's only lifeline to his family are the letters they are able to write him; such correspondences are filled with half-truths and carefully worded sentences. As explained by Joseph's son Richard (Steven Skybell) who serves as a sort of narrator or guide for the piece, one must read between the lines of what was written, as there were many things that could not be put on paper in order to pass the scrutiny of Nazi censors.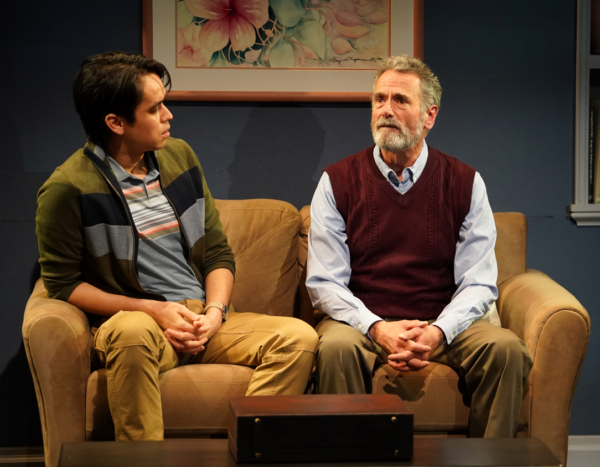 The letters Joseph receives also contain elements of optimism, as when Joseph's widowed sister Dola (Alexandra Silber) happily writes she has found a new love to share her life. There are also the continuous efforts of those who put on a brave face in their correspondences while trying their best to hang until better days finally arrive.
Joseph himself practices this same form of hope and denial. He never writes his family of his struggles with the American immigration authorities as he battles to stay in the United States, or that his marriage has fallen apart, or that there were times he was so short of money he resorted to skipping meals just so he could afford to send chocolate to his relatives.
Learning From the Past
Containing elements still quite topical, "The Lucky Star," the title of which is taken from a prayer the family members often say to one another, is also about the importance of history and learning from it, no matter how uncomfortable it might be to do so.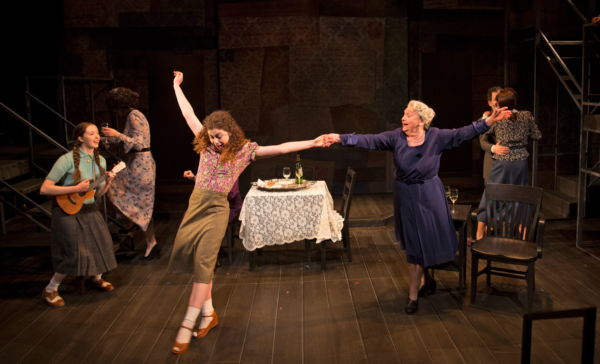 Not simply satisfied in having the story proceed along two separate narrative tracks, one following Joseph and one concerning his family, the playwright adds an additional twist.
Richard must confront his own connection to the family letters, and the secret he has desperately tried to keep hidden, even as he praises the correspondences' ultimate significance. It's a secret that may cost Richard the chance to find important answers—answers that eluded his father.
Multiple Cast Roles
The entire cast, many of whom play multiple roles, is strong. Each able to bring to life characters that always feel fully formed. Gavigan is excellent as Joseph, a quiet man. Joseph goes from a self-assured sort to one who loses everything, to ultimately having the chance of beginning again, both in life and in love. The scenes showing Joseph's immigration hearings, taken from the actual transcripts, particularly pack quite the emotional punch.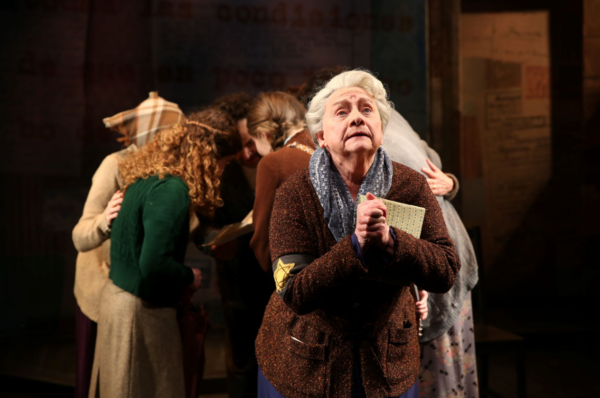 Skybell is a perfect fit as Richard, someone who has an outwardly self-assured persona until forced to acknowledge his own role in the family saga. Sky Smith offers an interesting viewpoint as Richard's son Craig. Dale Soules strikes a believable note as Joseph's salt-of-the-earth mother, a woman who offers assurance, words of wisdom, and hope in the face of the unspeakable.
Silber is very good as Dola who, like Joseph, experiences both loss and love in matters of the heart. Skye Alyssa Friedman works well as a young boy Joseph takes under his protection when he and Felicja flee the turmoil in Europe.
Noah Himmelstein's direction keeps the story flowing smoothly. Although the second act, which focuses more on Skybell's character, doesn't come off as strong as the first.
This is a multi-generational cautionary tale about the danger of not only making the wrong choices, but also waiting too long to make them.
"The Lucky Star" shows people caught up in events beyond their control and more intent on moving forward than dwelling on the circumstances that brought them to misfortune in the first place.
'The Lucky Star'
Presented by The Directors Company
59E59 Theaters
59 East 59th St.
Tickets: 59e59.org
Running Time: 2 hours, 15 minutes (one intermission)
Closes: June 12