Living cultural heritage from around the world is showcased at the Smithsonian Folklife Festival, performed by a diverse cast of musicians, artists, craftspeople, cooks, workers, and storytellers eager to share their traditions. Presented by the Smithsonian Institution's Center for Folklife and Cultural Heritage, the annual, free exposition is held outdoors on the National Mall in Washington, D.C., and runs July 4–8.
Highlights this year include the "Armenia: Creating Home" program, offering workshops on the foods, wines, and customs of a traditional feast, Armenian folk music concerts, and interactive art installations; "Catalonia: Tradition and Creativity from the Mediterranean," showcasing Catalan traditions from a cobla music ensemble and sardana folk dance to gambas (shrimp) fishing and catifes de flors (flower carpet) making; and "Crafts of African Fashion," with demos and activities from weavers, dyers, leather workers, and designers from across the African diaspora.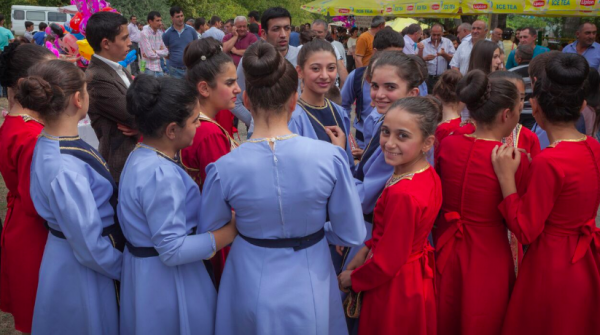 Festival-goers can also enjoy a variety of international cuisine, and buy works of art and music created by participants at the Festival Marketplace.
See the full schedule and list of participants at Festival.SI.edu