There's a cake for every occasion. Birthday parties call for towering creations smothered with frosting and covered in sprinkles; midnight cravings are quelled with a single-serve cupcake snuck from the kitchen; and no sluggish afternoon can't be improved by a slice of coffee cake, whipped up in a flash.
America's Test Kitchen's recent cookbook, "The Perfect Cake: Your Ultimate Guide to Classic, Modern, and Whimsical Cakes" ($35), spans the whole of the cake spectrum. Their definitive guide to the dessert compiles more than 240 recipes perfected over 25 years of testing and retesting—what the Test Kitchen folks do best.
Lofty layer cakes beckon, alongside humble snack cakes, filled cupcakes, and even party-friendly cake pops. You'll find the familiar (like the quintessentially American Boston Cream Pie) and the foreign (like buttery Gateau Breton from France's Brittany coast). Classics like Fluffy Yellow Cake and Foolproof New York Cheesecake offer comfort and nostalgia, while modern twists—a tender Tahini-Banana Snack Cake kissed with sesame, or a grown-up Saffron-Orange Bundt Cake spiced with saffron and turmeric—feed the adventurous.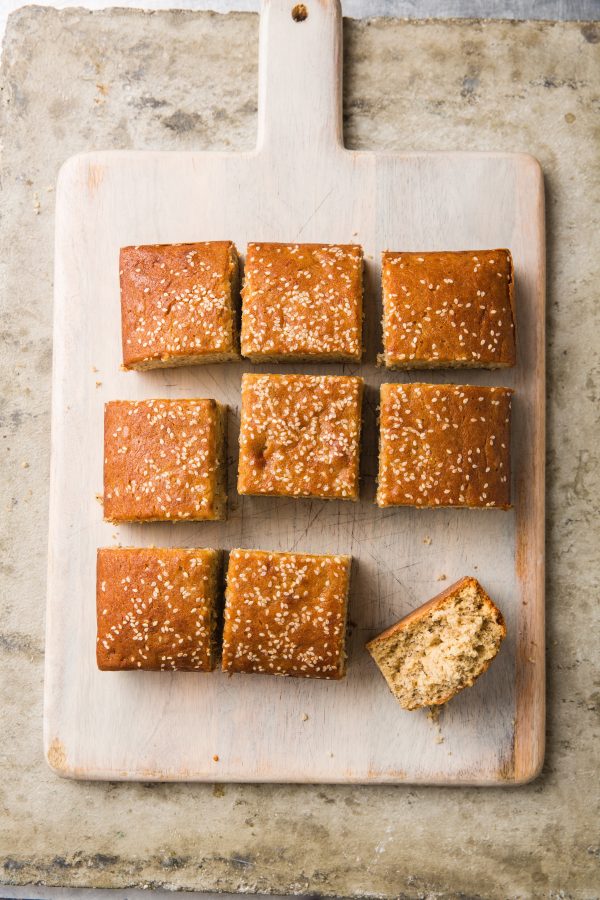 Flipping through the book, gorgeous creations beg for weekend baking projects: Hazelnut-Chocolate Crepe Cake, stacked over 20 crepes high; a stunning Rhubarb Ribbon Cake, dressed with vibrant stripes that give it its name; or an elegant Chocolate-Espresso Dacquoise, with layers of meringue and buttercream enrobed in glossy ganache.
Each recipe features a "Why This Recipe Works" section detailing the science and techniques behind the magic. Here's where America's Test Kitchen's years of baking experience and expertise come into play, and you can see the results for yourself in every step.
A reverse creaming mixing technique, for example, which involves adding softened butter into dry ingredients to coat all of the flour particles, produces the perfect plush but sturdy texture for stacked layer cakes or filled cupcakes. Using this newly learned method produced impossibly fluffy Salted Caramel Cupcakes with an ultra-velvety crumb—some of the best I've ever had the pleasure of baking. (The salted caramel sauce centers, set with extra butter to prevent runniness, didn't hurt, either.) Meanwhile, the Fluffy Yellow Layer Cake eschews all traditional creaming methods, in favor of using whipped egg whites—typical in making chiffon cake—to achieve extra volume and lightness.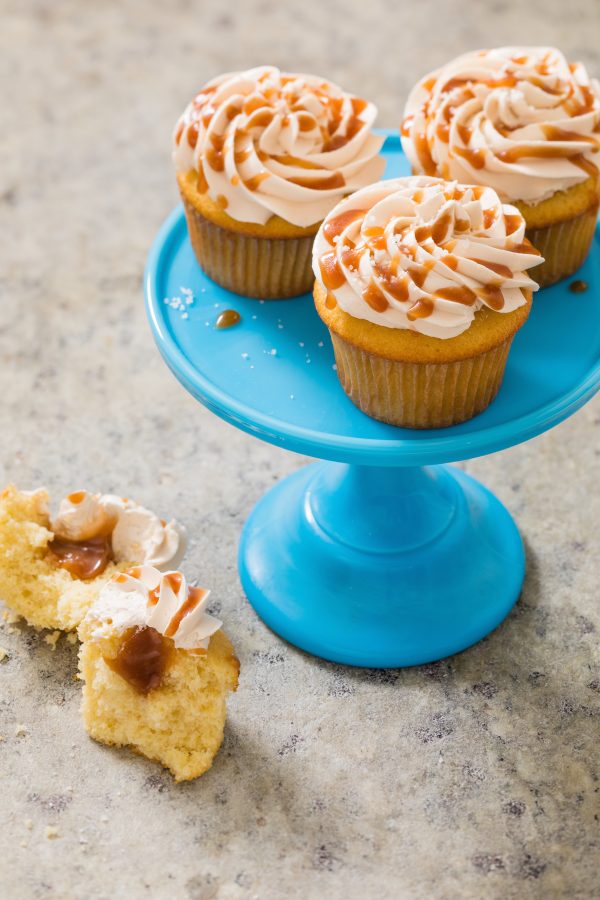 And baking beginners, worry not. A cake baking crash-course schools you in everything you need to know, from properly lining a cake pan to frosting a multilayered masterpiece. Start with a roundup of essential equipment and ingredients to stock your counters and cabinets; then familiarize yourself with an array of flours, sweeteners, and spices; discover the difference between American, Swiss, and French buttercreams (and learn how to whip up all three—and more); and deep-dive into the science behind why everything works and does what it does.
By the end of it all, you'll be fully equipped to tackle any project. Choose from the book's impressive collection, or customize your own, using its extensive appendix of cake layers, frostings, and fillings. The bakers at America's Test Kitchen promise to help you nail the perfect cake, every time.
Try these recipes: 
Salted Caramel Cupcakes
Tahini Banana Snack Cake