Corfu. Just the name evokes visions of paradise. Here, elegant villas line perfect beaches kissed by the aquamarine of the Ionian Sea. Island life in this part of Greece is graced by both epic beauty and ancient myth. Surrounded by such an ideal setting, the Magna Grecia estate, for sale via Sotheby's Greece (price on request), is a rare treasure waiting for the discerning new owner.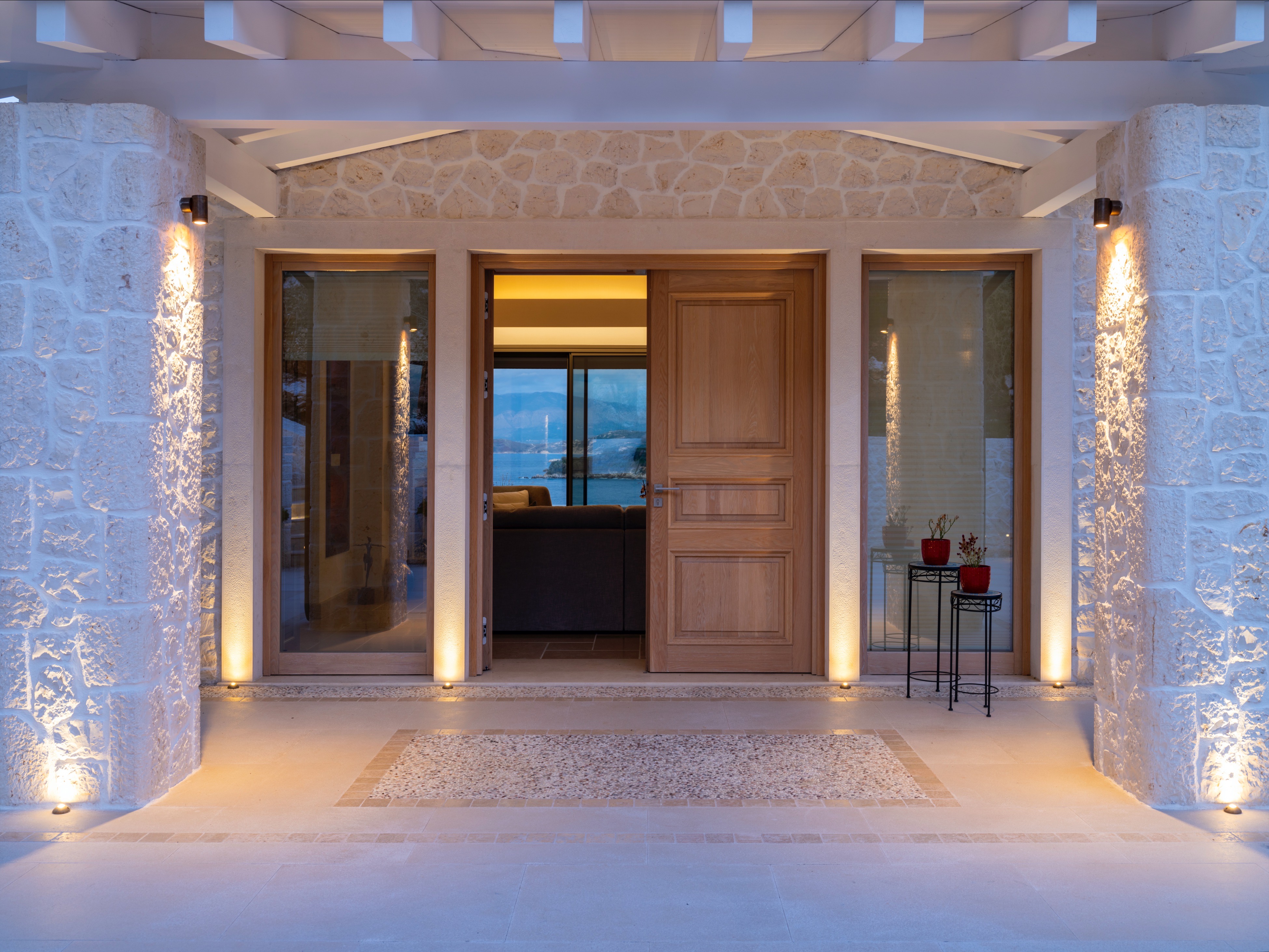 Surrounded by beautiful grounds and blessed with spellbinding views, the property features 11 sumptuous bedrooms and 15 baths, laid out across 23,842 square feet in three residences. The main house, connected to the other residences by underground access, offers four luxurious suites. A second residence boasts five more plush bedrooms, while the gatehouse offers two more. Each of the residences has its own professionally equipped kitchen fitted with Miele and Electrolux appliances and suited for family dining or extravagant entertainment events. The property, which was designed with entertaining on a grand scale in mind, is a blend of relaxed living combined with exquisite attention to detail.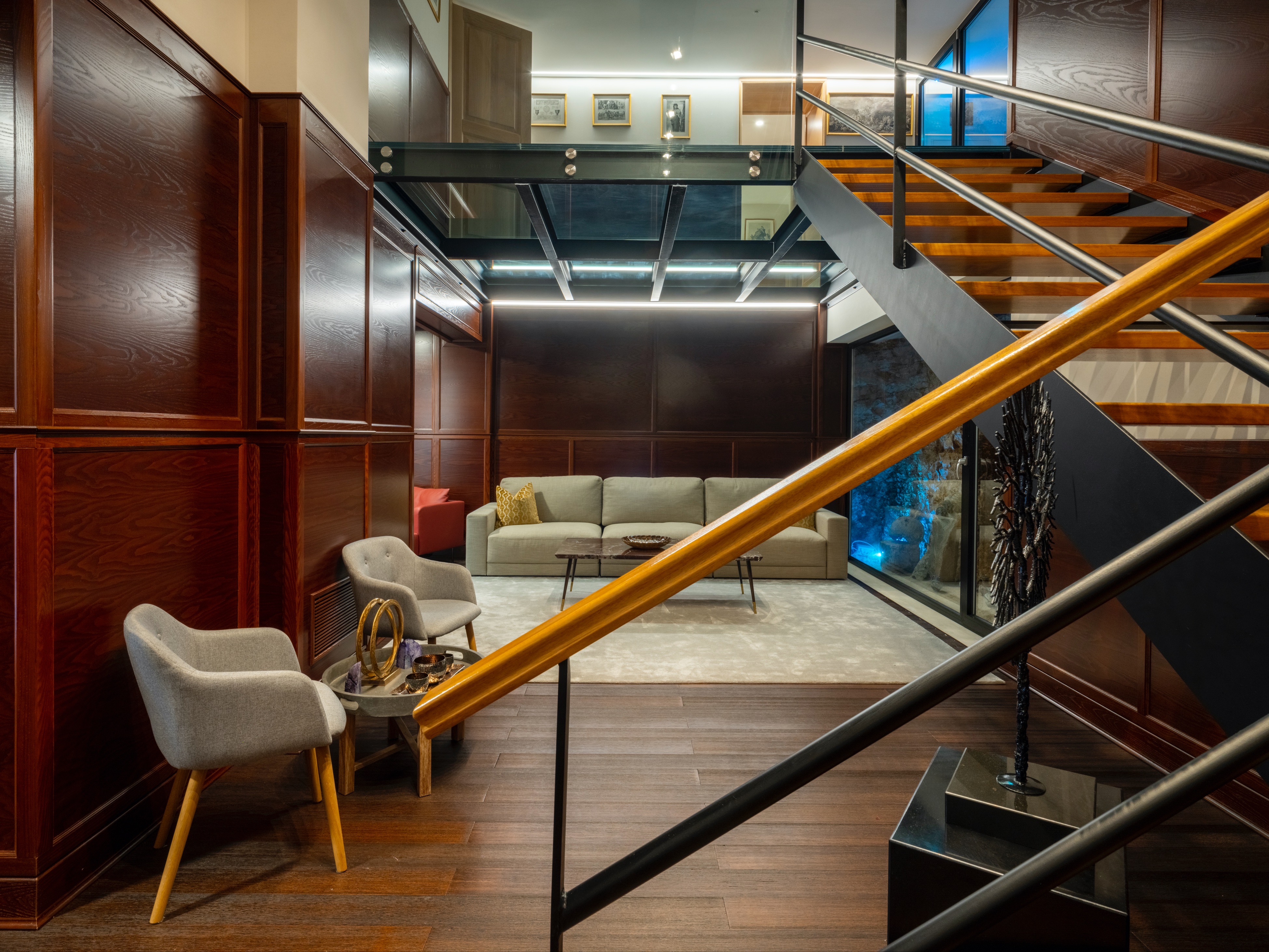 From the latest KNX smart home technology installed throughout, to sophisticated surveillance and security systems, Magna Grecia's designers left nothing to chance. This unique property is surrounded by stone walls and is protected with moving sensor technology. The residences are constructed of triple-thick stone and brick, a measure against earthquakes, and facilities mimic those of the finest five-star hotels. There's a fully equipped gym with top-of-the-line Precor equipment, a massage and steam room, a sauna and jacuzzi, as well as indoor and outdoor swimming pools. The estate even has a cellar with a cognac bar reminiscent of an exclusive London or Paris club.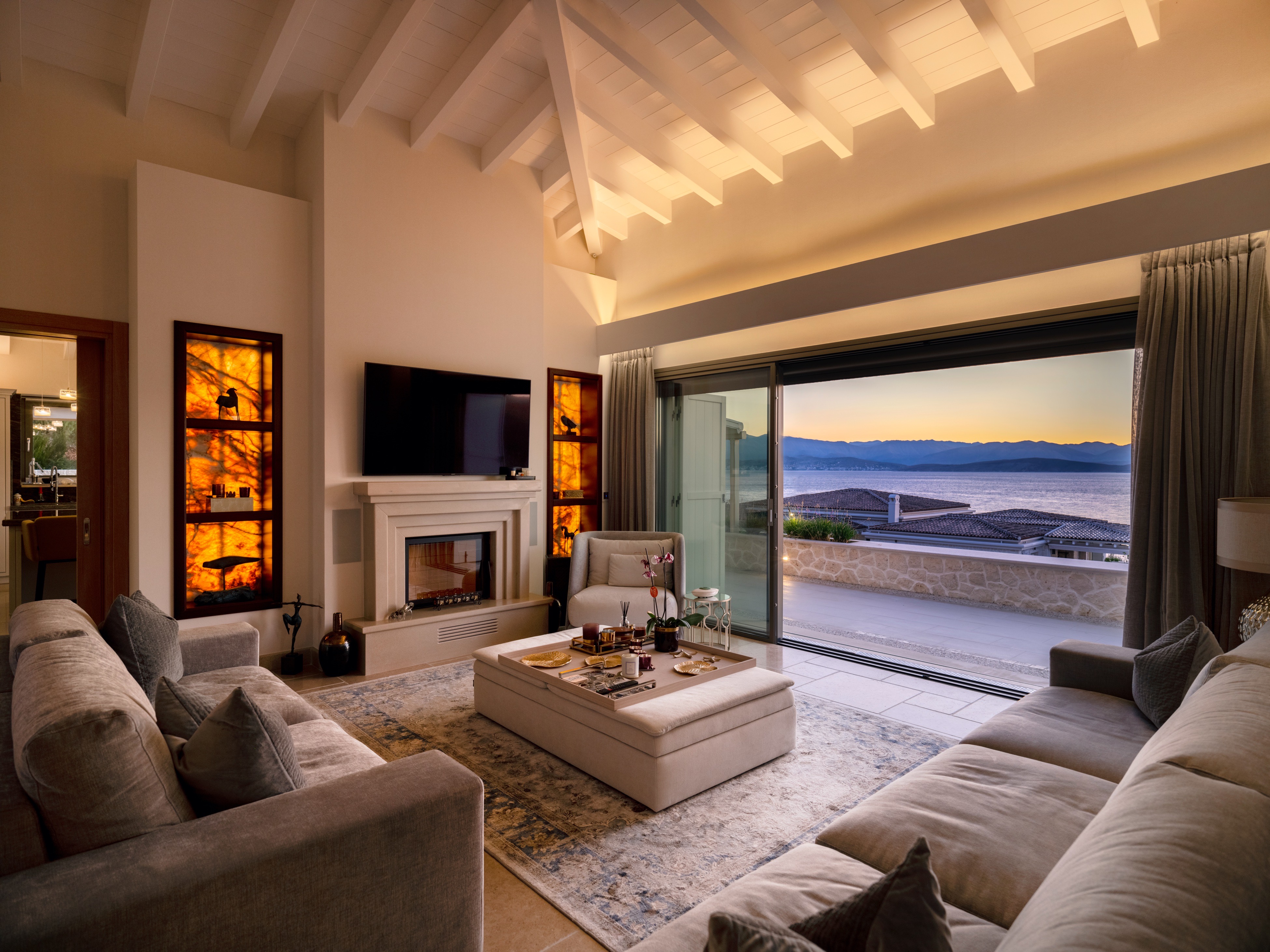 Rounding out the interiors, the estate has its own media room with a huge 158-inch movie screen and a Dolby Atmos system, a library, formal and casual dining areas, sitting spaces, and even a self-sustained safe room. The Magna Grecia estate grounds feature sculpted lawns, fragrant rare plants, walkways and terraces with fiberoptic lighting, an outdoor kitchen and BBQ area, and a private 62-foot jetty with security and shore electricity for docking boats and watersport vehicles. The property includes an osmosis water system, rainwater collection and filtration system, underground water tanks and supply, custom shatter-resistant windows with sun filters, and a 160-kilowatt emergency generator. Three Kawasaki golf carts are used for owners and guests to traverse the 4.56-acre grounds.
Magna Grecia
Corfu, Greece
Price on request
11 bedrooms
15 bathrooms
2,215 square meters (23,842 square feet)
18,461 square meters (4.56 acres)
– Privileged location
– Uncompromising security
– Fine interiors and finishes
– Private quay and seaside
– Three residences
Agent
Sotheby's International Realty–Greece
Despina Laou, head of private office
+30 695 169 0565