The lilac-breasted roller, with its colorful pastel plumage, might just be on the unofficial list for the most beautiful bird in the world. While native to Africa and the Arabian Peninsula, the lilac-breasted roller has long attracted bird lovers from far and wide.
Late spring and summertime is the peak season for this open-woodland-dwelling bird, whose plumage is most resplendent under the light of a beaming sun. Coracias caudatus earns its common name from the lilac feathers adorning its lower part of the throat and chest.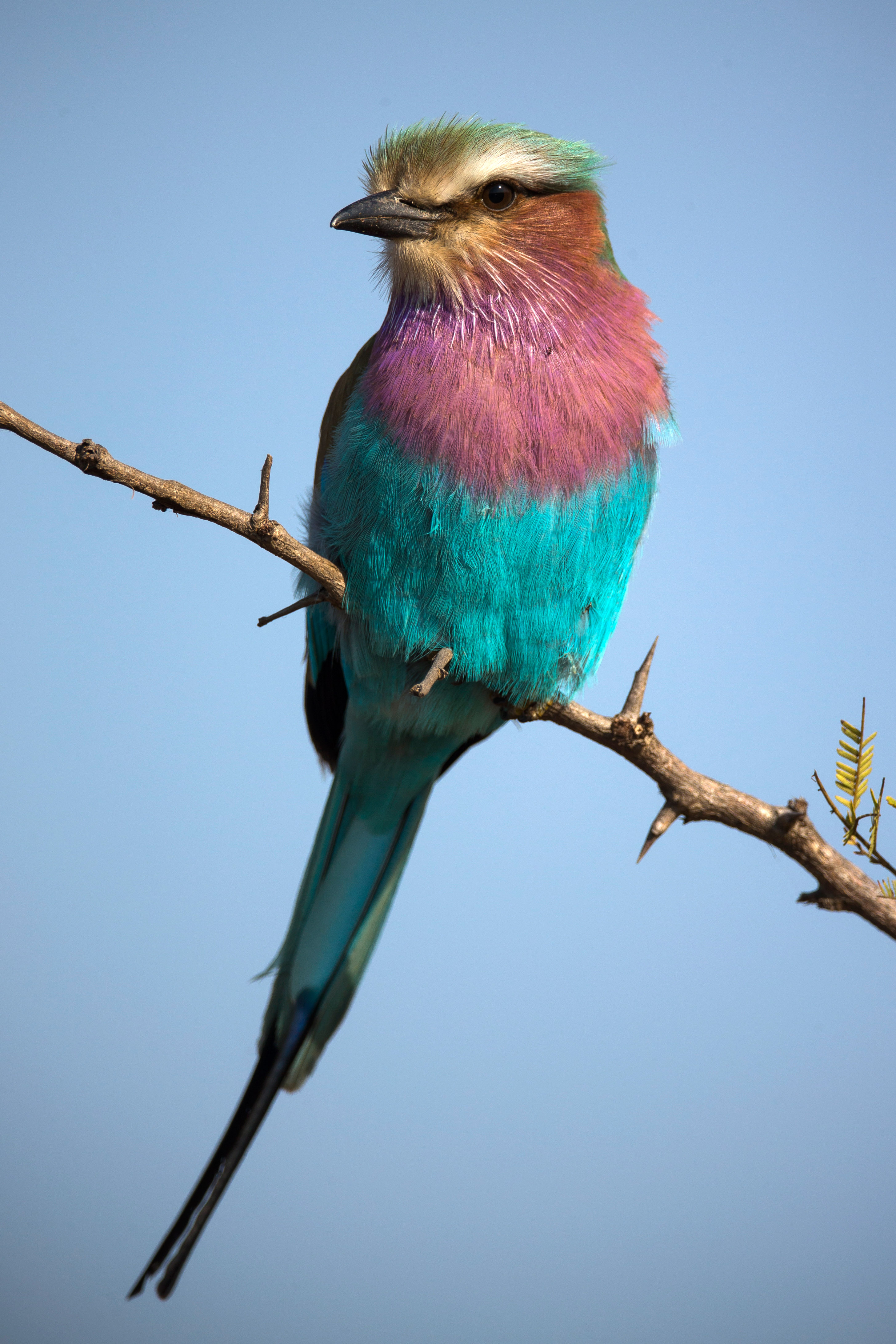 However, the lilac-breasted roller's colorful wardrobe doesn't end there. Males and females are similarly decorated, with white-creamy faces, dark eye line, a thick black bill, turquoise underbellies and tail feathers, and bold royal blue wingtips.
The lilac-breasted roller's vibrant color palette is accented by long, dark tail streamers that act as rudders, allowing the bird to perform aerial acrobatics in the sky.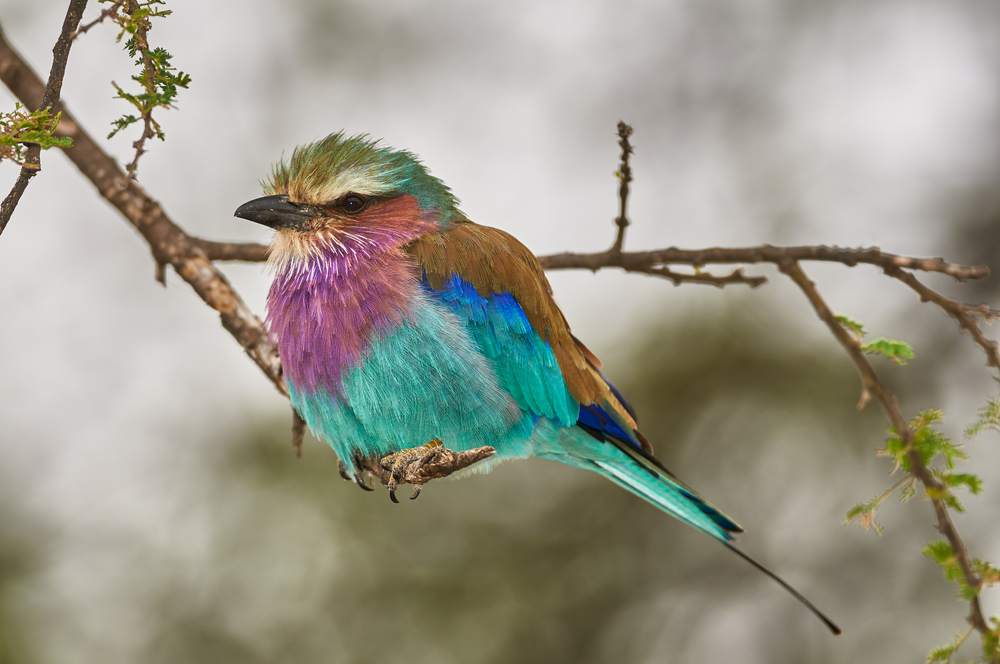 This impressive species can live up to 11 years, according to The Spruce, can grow up to 15 inches in length with a wingspan of 23 inches, and weighs a little under 4 ounces (113 grams).
In contrast to the beautiful bird's lively pastel color scheme, its call is clipped and raspy. Mostly quiet, according to eBird, these birds use their raspy voices during the mating season if they feel their territory is threatened.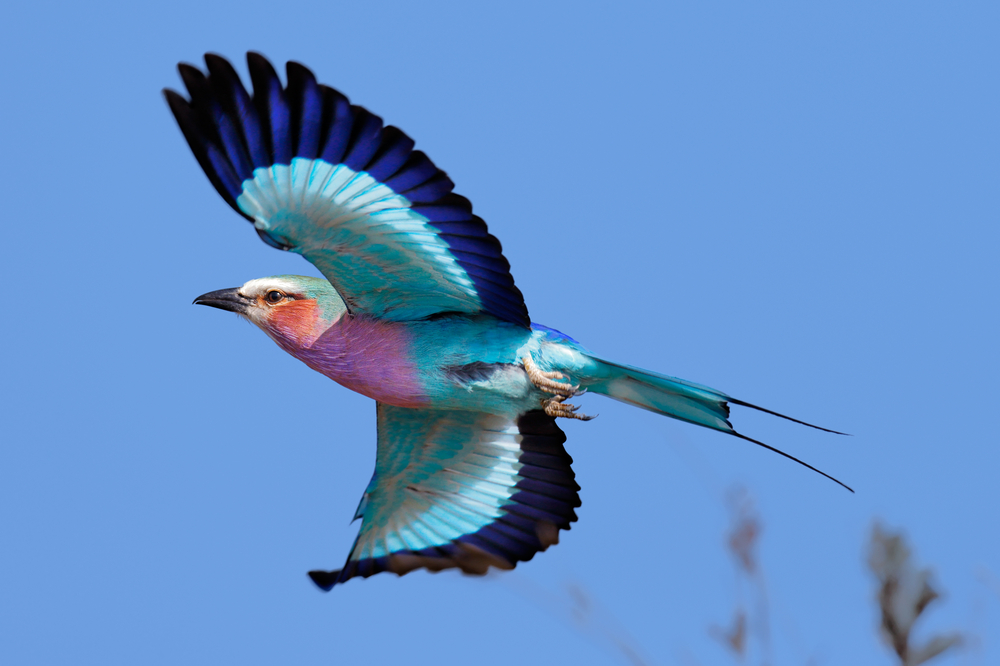 Small families of lilac-breasted rollers will fly together during winter, but come springtime, the birds will reduce to groups of three, pair off, or even fly solo. Monogamous, they mate for life; pairs will nest once per year, hatching up to four eggs per brood.
While poaching for the pet trade is a small threat, there is no major concern for their population status in the wild.
Lilac-breasted rollers enjoy a diet of insects, lizards, scorpions, snails, amphibians, rodents, and sometimes smaller birds. Hunting from high vantage points, they swoop to catch their prey before beating them against a rock, or the ground, to kill them before swallowing whole.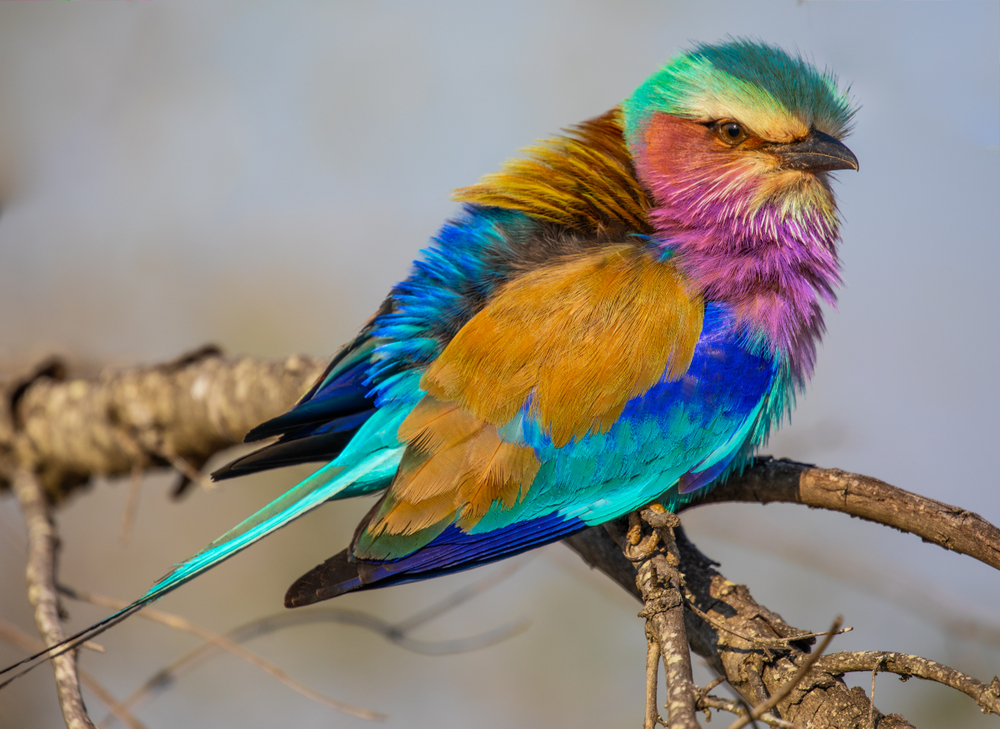 They can be nomadic in search of better food sources and are commonly spotted across much of southern Africa and as far away as Oman and Yemen in the southern Arabian peninsula. They do prefer to inhabit the open woodland or grassland habitat but are widely distributed to trees, shrubs, or poles that serve as hunting perches.
Kenya's Lewa Wildlife Conservancy describes the bird as "savvy" in its hunt for prey; "they will actively hunt at the edge of bush fires to take advantage of fleeing insects/reptiles," the conservancy shared on an Instagram post.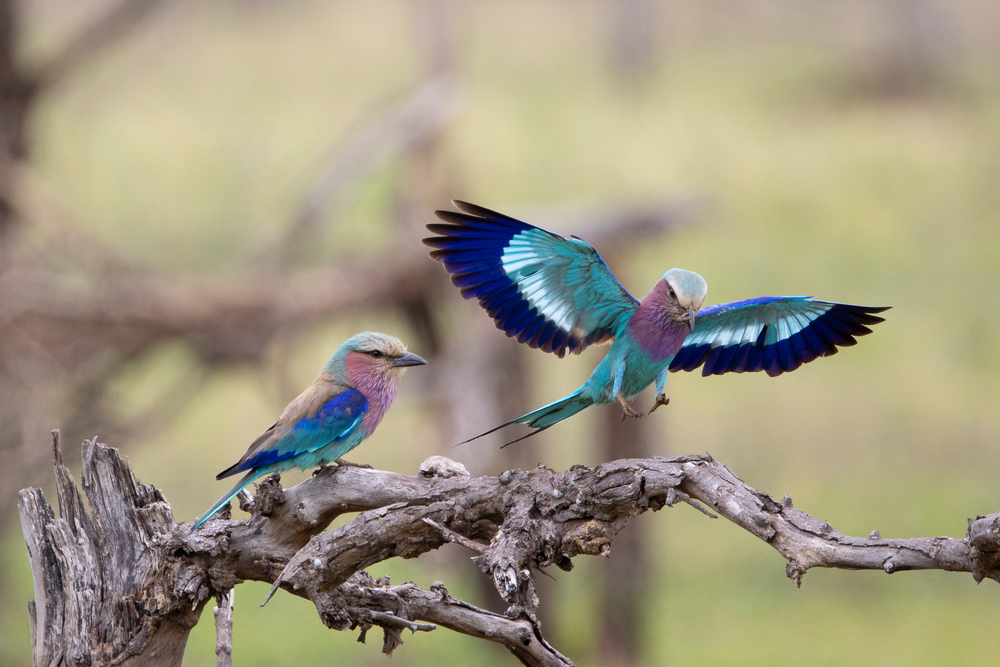 Besides its color, the bird owes its name in part to a "fantastic" mating display, the conservancy continued, in which the male rolls from side to side during rapid flight to impress a "gally," or female.
An even more daring stunt involves plunging toward the ground from around 33 feet in the air, with wings closed, steering upward at the very last second in a flagrant display of strength and skill.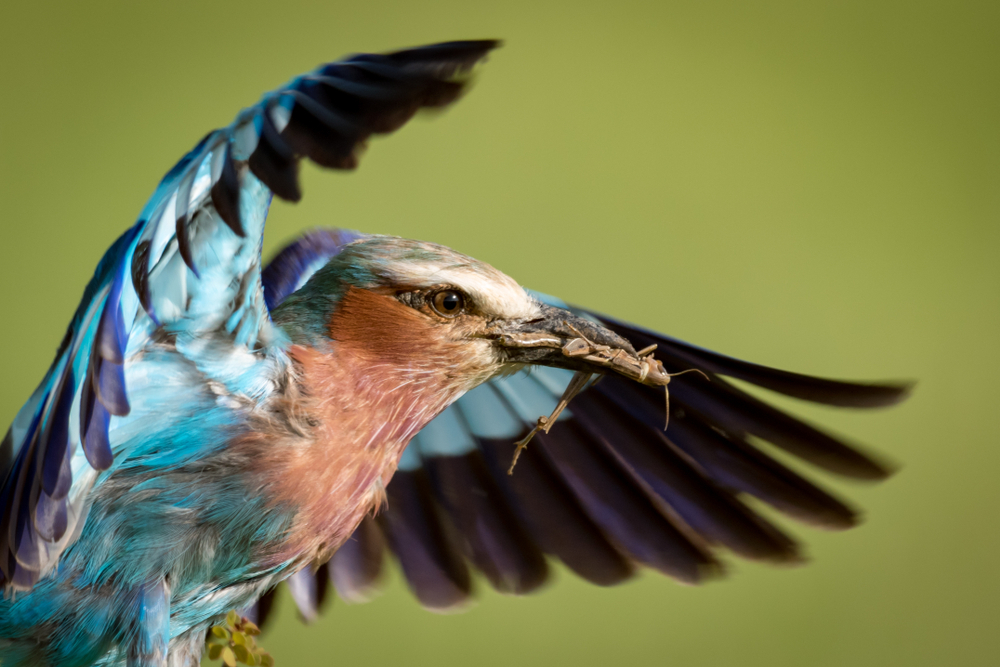 The lilac-breasted roller is considered the national bird of both Kenya and Botswana, attracting myriad tourists to the region.
Share your stories with us at emg.inspired@epochtimes.com, and continue to get your daily dose of inspiration by signing up for the Epoch Inspired Newsletter at TheEpochTimes.com/newsletter