The decorations and special objects that are unique to one's family are a key part of holiday traditions. They come to symbolize the magic and heritage of each family and the meaning of the season.
Vaillancourt Folk Art is a family-owned business producing heirloom-quality holiday collectibles—handmade works of art that celebrate holiday traditions. I spoke to owner Gary Vaillancourt about his company's 35th anniversary and his new book, "It's Hard to Tell When a Tradition Begins: A Vaillancourt Christmas."
The Epoch Times: Your company, Vaillancourt Folk Art, is celebrating 35 years in business. Congratulations! How did it all begin?
Gary Vaillancourt: My wife, Judi, has always been a very serious Christmas person and at an antique show I found three antique chocolate molds of Father Christmas figures. Judi thought they weren't exciting on the shelf so she poured them with chocolate, which the boys promptly ate. Then she poured them with beeswax, which spilled all over the fridge.
She finally poured one with chalkware and hand-painted the resulting figure. In October of that year, she was asked to do a high-end folk art retail show. She built furniture, made Noah's Arks, and took her one piece of painted chalkware. She took so many orders for the Santa that she was off and running.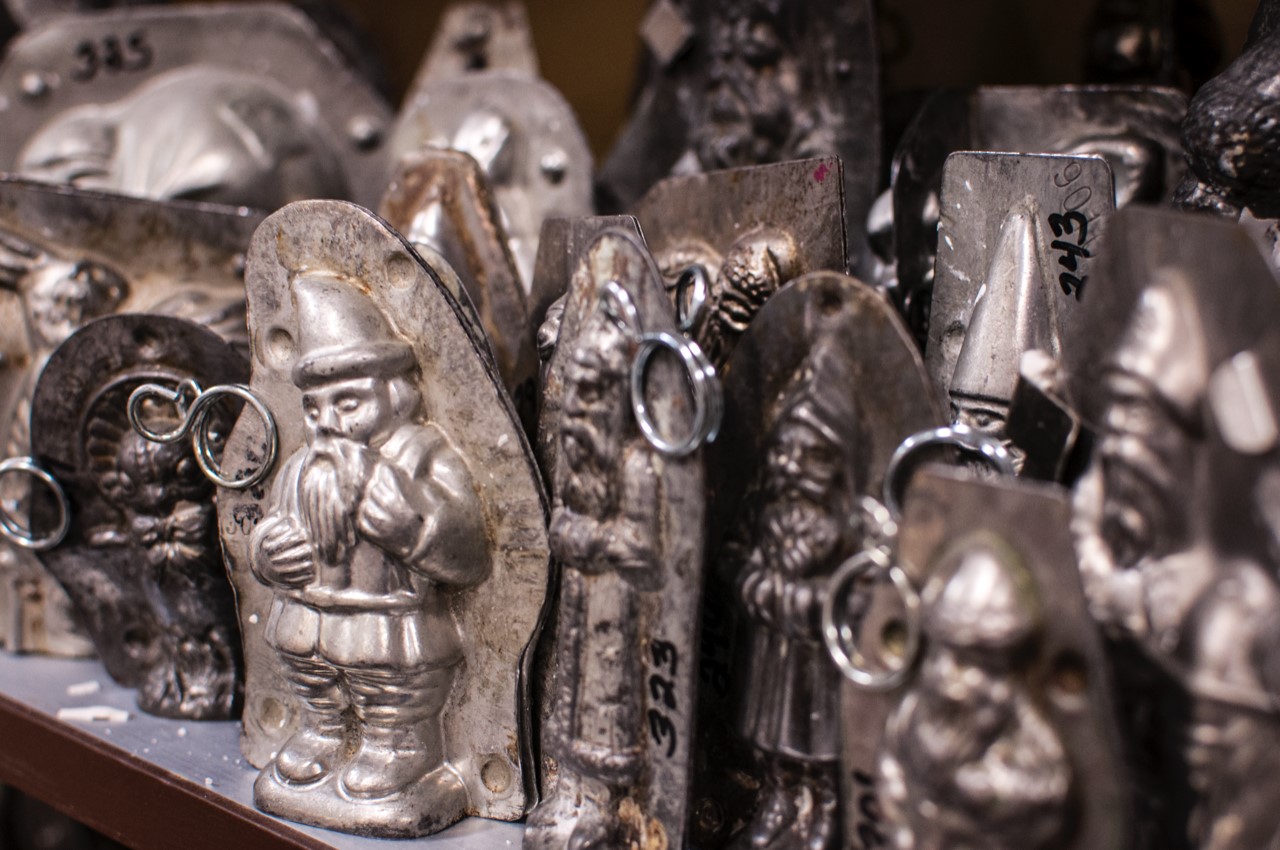 The Epoch Times: Vaillancourt Folk Art is now sold around the United States in stores like Bergdorf Goodman and historic locations like Colonial Williamsburg. To what do you owe your success?
Mr. Vaillancourt: In an environment where low-end Chinese products dominate the Christmas market, we decided to stick with high quality. Even though our prices were significantly higher than Chinese goods, we staked out a niche that has grown over the years and enabled us to survive as one of the only two Santa studios in the States.
The Epoch Times: Your pieces are still carefully made in Massachusetts. How important is it to you that production remains local?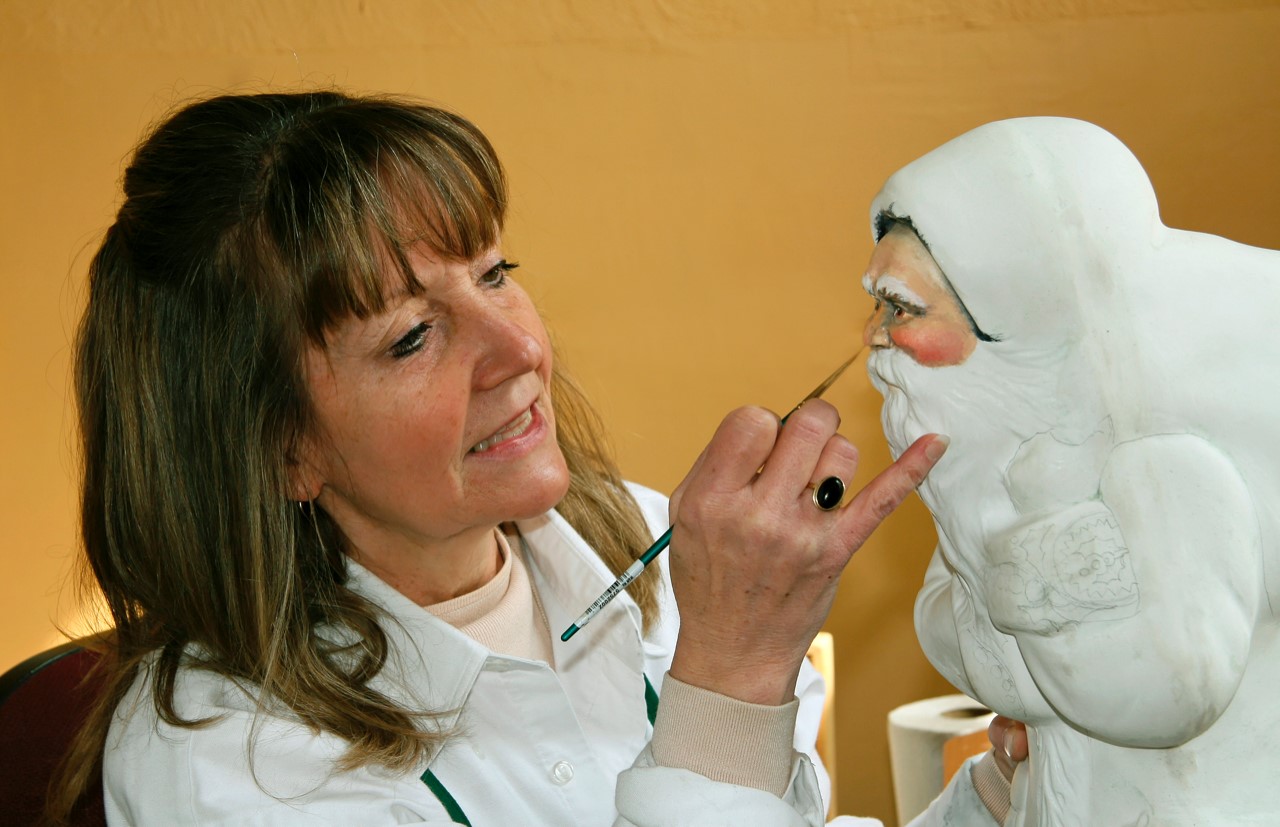 Mr. Vaillancourt: We have had many opportunities to go overseas but have no interest. It is important to us to maintain our production in the United States in the town of Sutton, Massachusetts. Our 20 local employees have been with us an average of 16 years and are family. We are very involved with the local community. Our grandson is probably the 12th generation in Sutton and we are very proud to continue the local tradition.
The Epoch Times: What inspired you to write your new book, "It's Hard To Tell When a Tradition Begins: A Vaillancourt Christmas"?
Mr. Vaillancourt: We use over 3,000 antique chocolate molds to make our figures. These molds are from the late 19th century and early 20th century and capture the story of Christmas through the years.
We have learned so much about Christmas traditions that I felt it was important to tell the story. In addition, so many of our customers have made their purchases as gifts to their loved ones that we have actually become an integral part of their family traditions.
The fact that traditions are important in this fast-paced, high-tech world is a story worth telling.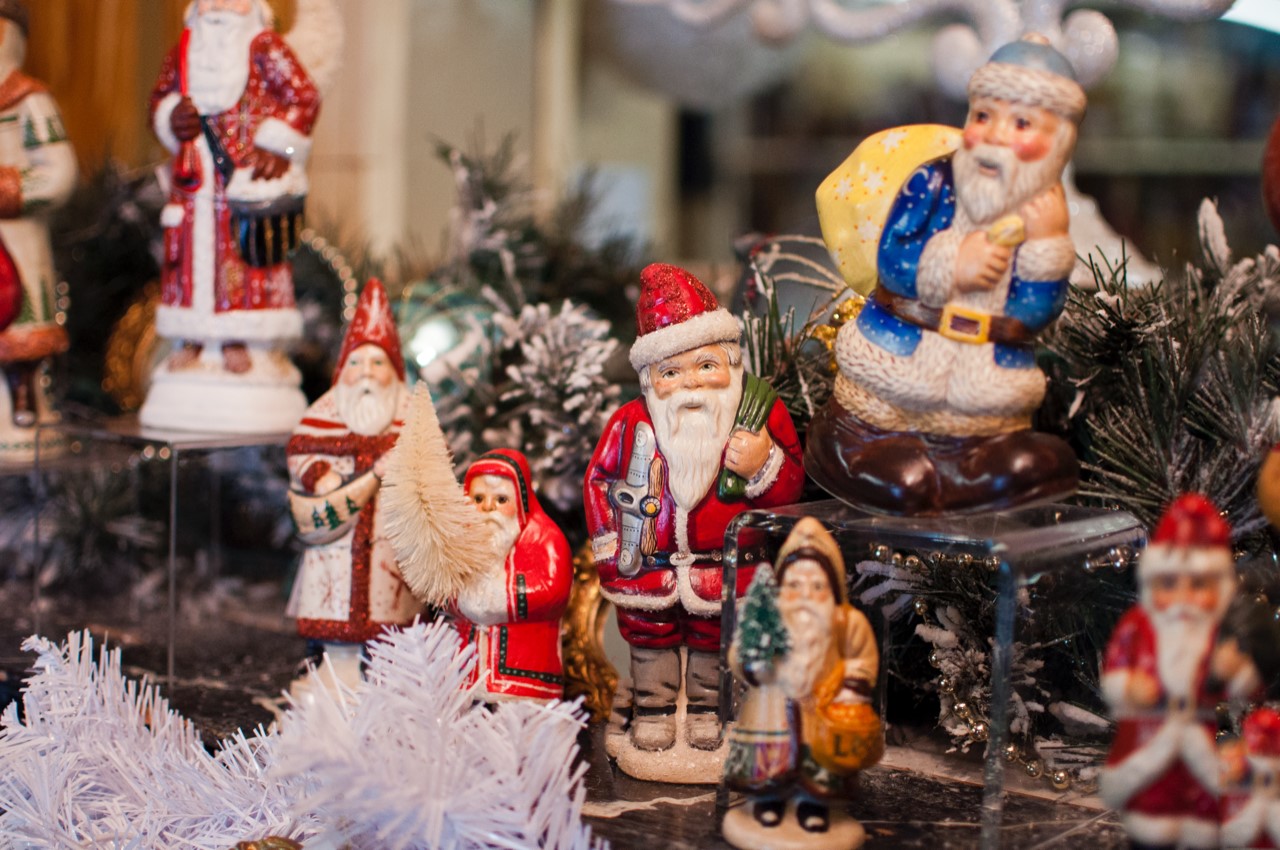 The Epoch Times: What role do you believe traditions play in the lives of today's families?
Mr. Vaillancourt: With so many high-tech devices, family communication has become less personal. Traditions, where families can get together to actually be a family, are so important to our society.
The Epoch Times: What are your hopes for the future of Vaillancourt Folk Art?
Mr. Vaillancourt: Our goal as a company has been to create a product that gets passed down from one generation to the next. If our products become important to a family, then we have been successful. Our son is active in the business, and hopefully he will carry it on. But if not, our legacy will be in homes around America.