Affordability and manageable maintenance of properties, typically on the smaller side, has attracted first-time home buyers for decades.
However, as anyone who has purchased a home in the last few years will tell you, it's a competitive and pricey market for homes of all varieties, and many wonder if starter homes are still a viable option.
Purchasing a starter home was once almost a near-universal tradition amongst young homebuyers, so what's caused the sudden shortage of starter homes, and what does that mean for the future?
Things Changed After 2008
Prior to the 2008 housing market crash, homebuilders sought the more lucrative contracts that came hand-in-hand with larger homes. This makes perfect sense; sub-prime lenders were abundant, which made for an easy mortgage market, subsequently allowing buyers the opportunity to afford more square footage.
I say "afford" very loosely. Although homeowners may have been "approved," actually being able to pay for their homes was a different ballgame, which led to the crash in the first place.
Because builders were chasing the profits from larger homes, there was a sharp decline in the supply of starter homes before the 2008 crash. After the market crashed, a deluge of foreclosures followed, where investors eventually scooped them up and put them up as rentals.
Incidentally, the first homebuyers to return to the market were wealthier buyers; in the wake of the fallout of rampant sub-prime lending, the industry imposed more rigorous lending standards, which narrowed the pool of eligible homebuyers. Builders catered to this clientele, and predictably they were not in the market for starter homes, resulting in even fewer starter homes being built.
The resulting effect was the value of starter homes skyrocketing. According to a report from Zillow, the average value of starter homes shot up 57 percent over the past five years.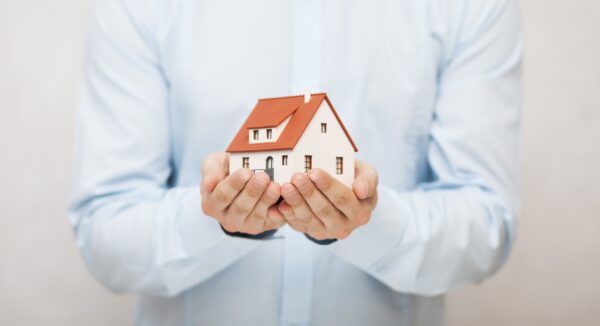 Despite the Shortage, There is a Growing Demand
Being in their mid-twenties to late thirties, millennials are prime prospects for starter homes. However, there is a surfeit amount of reasons why many have postponed buying their first homes, from student debt to wage stagnation, and of course, the Great Resignation brought on by the pandemic has not helped matters either. Thus, many have elected to rent. Investors have no incentive to sell lucrative rental properties with an overabundance of renters and homes bought up from investors following the 2008 housing fallout.
Despite a picture many would try and paint as daunting and disillusioned, millennials are still a force in the housing market. According to realtor.com, millennials own roughly 46 percent of all U.S. mortgages. Of course, that number will only continue to expand, as an estimated 45 million Americans will enter the accepted age range for first-time homebuyers in the next ten years. But where does the future of starter homes fit into all of this?
The Future of Starter Homes
According to data from realtor.com, the supply of new starter home listings (homes 1,750 square feet or smaller) increased dramatically. In September of 2021 alone, starter homes made up 42 percent of all newly listed single-family properties. Despite the increase, these entry-level homes can be difficult to buy, particularly due to rising demand, notably from millennials.
Yet, despite this demand, the number of starter homes being built is unlikely to meet the demand. Data from the National Association of Home Builders suggests that the construction of starter homes has faded substantially since the turn of the century.
According to their numbers, in 1999, homes under 1,800 square feet made up roughly 37 percent of all new homes built. By 2020, this number had dropped to 25 percent. Furthermore, lending giant Freddie Mac estimates that the number of starter homes being built today is only a fraction of what it was, putting the number at one-fifth the number of starter homes being built in the '70s and '80s.

According to Rob Dietz, the chief economist at the National Association of Home Builders, an additional 100,000 starter homes would need to be built annually to meet growing demand. To put the significance of this demand into perspective, builders produced roughly 230,000 starter homes in 2020. That would be a considerable increase in production.
Dietz has expanded on what he believes is holding builders back in the construction of starter homes. He has narrowed the obstacles down to five major reasons: lack of labor, lack of lots and land, lending constraints, lumber prices, and legal issues. Of these five reasons, he counts legal obstacles as the principal reason.
"There are often exclusionary zoning practices, where a community will say, 'You have to build on a half-acre lot. You can't build on a quarter-acre lot,'" Dietz says. "Well, if you have to build on a half-acre lot, you're more likely to have to build a larger, more expensive home, and you're going to build fewer of them."
A New Buying Trend
While it is evident that starter homes have been on the decline now for decades due to a multitude of reasons, there is another reason many aren't buying that has nothing to do with the scarcity. Many first-time buyers are simply skipping the traditional path of buying a starter home before buying their forever home and electing to purchase something from the get-go that they can see themselves living in long-term.
Eschewing tradition, many first-time homebuyers simply don't want to deal with fixer-uppers, according to surveys done by Redfin. Roughly 40 percent of first-time homebuyers surveyed chose design quality, floor plans, and finishing touches as the top features that they were looking for.
Most first-time buyers are not interested in compromising certain features they want in a home, and these features are simply not found in starter homes. Though homes with these features might be a little pricier, prospective buyers are willing to wait longer and even fork over a little more cash. According to these surveys, many buyers do not plan on leaving any time soon, with many even planning on retiring in these homes.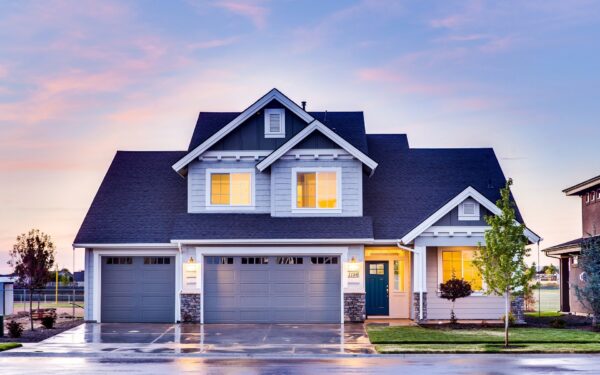 While the production and supply of starter homes have irrefutably changed, the buyer's market will also change. Starter homes are still being built, though, in the likely event that they don't meet the demand, buyers will continue to seek alternative housing options, even if that means foregoing traditional processes and waiting longer and paying a bit more.
The Epoch Times Copyright © 2022 The views and opinions expressed are only those of the authors. They are meant for general informational purposes only and should not be construed or interpreted as a recommendation or solicitation. The Epoch Times does not provide investment, tax, legal, financial planning, estate planning, or any other personal finance advice. The Epoch Times holds no liability for the accuracy or timeliness of the information provided.