Submitted by Emma Buls, Duluth, Minnesota
I never knew I had a sour tooth until I ate sorrel soup. It was at a lunch at my Aunt Lidia's house, in a breezy beach community hugging Port Phillip Bay, south of Melbourne. I was around 8 years old, and at this point in our lives my younger brother and I were used to eating whatever was served, no kids' menus, no special meals or bland substitutions to accommodate children's simpler palates.
On this occasion, my brother and I sat outside at a low square table under a covered porch in the walled backyard, festooned with gum trees filtering the sun's rays. The adults' table next to ours was long and littered with bottles of German riesling and cube glass ashtrays already filled with crushed butts.
Lidia was not the chef on this day, but rather her younger sister, Ausma, who ladled her creation, a steaming greenish soup, into stout bowls and served one to each of us. A thin, brittle woman sporting a hairstyle too old for her, Ausma smoked cigarettes constantly and rarely smiled, but sunniness sprang forth through her cooking. Before we picked up our giant soup spoons to dive in, she rubbed her twiggy fingers together and sprinkled chopped boiled egg on top, and I watched the pieces sink slightly and nestle between small chunks of onion, potatoes, and carrot.
But it was the long streaks of almost olive green that got my attention. Without asking what they were (because one didn't) and to soothe a loud stomach, I bit into the melted slick leaves and let my mouth wash in lemony sour. The flavor was extraordinary, an exhilarating, nourishing surprise, and I greedily gobbled up the rest of the hot tangy broth and asked for more. We must have eaten other things at the meal that day, given my father's side of the family's predilection for feasts, but I remember nothing but that soup.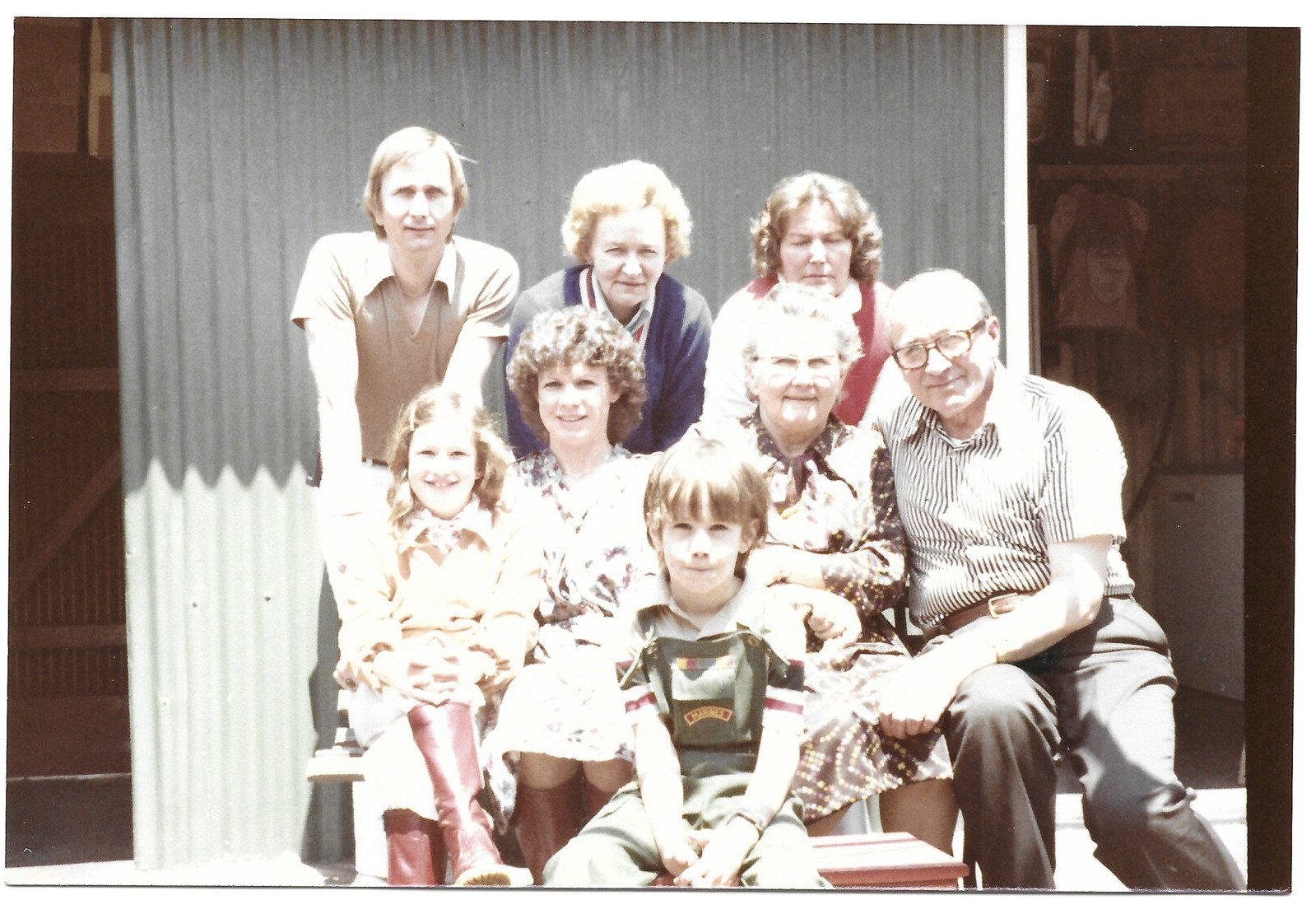 Sorrel soup, skabenu zupa in Latvian, became my special thing, something that set me and family apart from most other Australians, most of whom descended from the British Isles hodgepodge. From my mother's side, I am part of this hodgepodge, but I relished being Baltic from my father's side, he and his parents and sisters having immigrated to Australia as displaced persons after World War II. I liked this exotic foil to my mother's English/Irish side of Sunday roasts and ginger snaps (not that I don't love these things as well, but they don't have the same allure as the slender sour herb swimming in a delicious soup).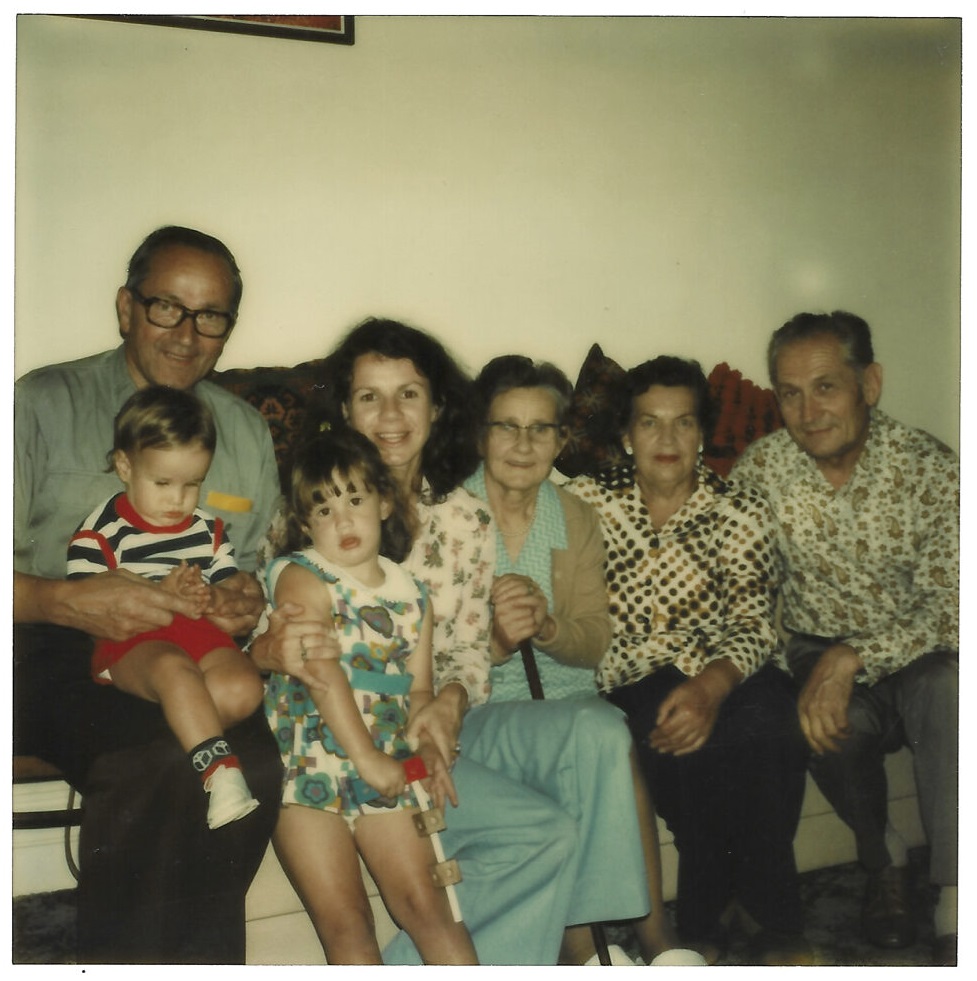 So what is sorrel? Leaf or garden sorrel (not to be confused with sheep sorrel, which is for animals) is a perennial edible plant whose leaves are used as herbs. Depending on the variety, the leaves look a bit like elongated spinach leaves in a shiny emerald hue when raw (another name for sorrel is spinach dock) and seaweed when wet.
It is used not only in soup but also in salads and sauces and as garnishes (particularly when young and tender), and is claimed to have medicinal properties in fighting such ailments as inflammation and high blood pressure. It can be cultivated or foraged for in the wild in Northern Europe and North America. Cooking sorrel tempers the sour taste, but allows it to retain much of the desired tang to enhance a dish that would otherwise be boring. If you let a sorrel plant go in warm weather, it will bolt to unfurl lovely red-purple flowers, but I can't imagine waiting that long.
During the COVID-19 lockdown, I searched for not only at-home exercise equipment (I have a sturdy deck of hand weights now) but comfort foods to make while my husband and I were holed up at our home in northern Minnesota, and rediscovered sorrel soup. Soup in all of its forms is my ultimate comfort food, and it rather surprised me when I realized it had been years (decades!) since I had eaten it. Compounding the surprise was the frustration that I never thought to ask for the recipe (Aunt Ausma passed away a number of years ago, as have my father and his parents).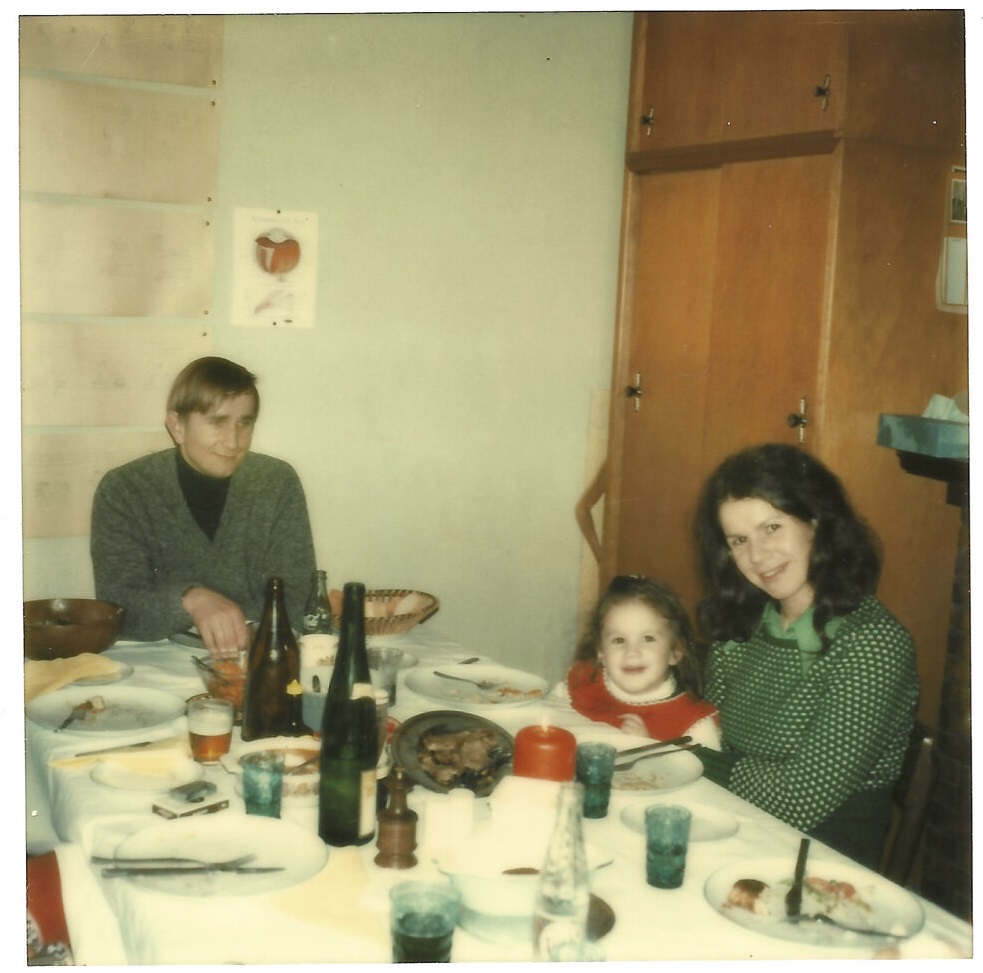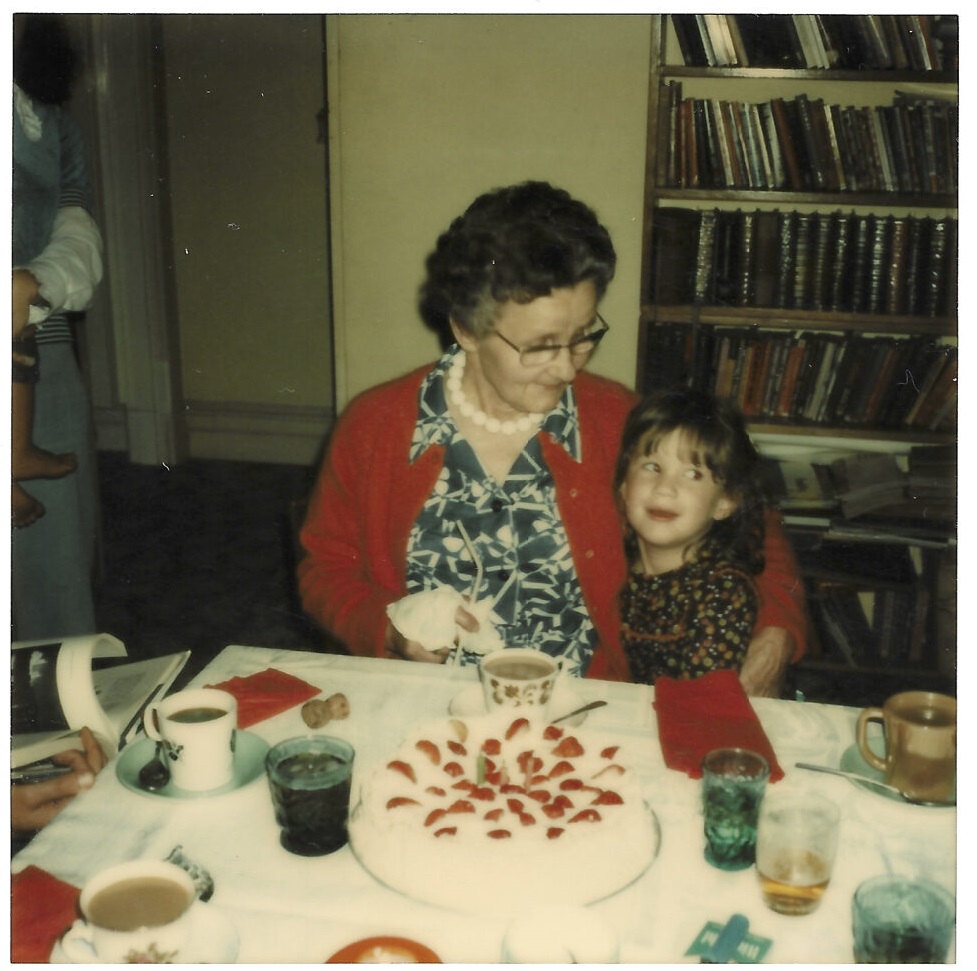 I consulted my mother to see if she remembered her sister-in-law's soup. "It was brothy, not thick, but it was homemade stock. No meat, but it tasted meaty. And the egg! The egg was important, not just as a garnish. And the whole thing was delicious." In the back and forth, we cobbled together scraps from our taste memory to create a piecemeal recipe. In the process, I pushed away the feelings of regret in not having asked my aunt or someone on that side of the family for the recipe. It could have been a way to reconnect with them rather than let the years and an ocean isolate us. Food heals, not just internally.
Then I did a little internet digging. I was surprised to discover that my proprietary approach to sorrel soup was all wrong, and that it and all its variations appear in a variety of culinary traditions that transcend the Latvian diaspora.
Estonia, Lithuania, Russia, Ukraine, Poland, and Armenia all have a version of sorrel soup. Ashkenazi Jews use sorrel to make their version of sorrel soup, called schav, and often serve it cold. Sorrel forms part of the herb suite seen in Vietnamese cooking to balance other flavors. In Scotland, sorrel grows throughout the country and makes its way into a soup there. And I should have known that French cuisine would employ this tangy herb in various ways.
In some recipes, the soup is as my mother and I remember: clear, without meat, the sorrel staying in its original form. Others call for the sorrel to be blended into the broth. I discovered several recipes that use pork, beef, or even fish as key ingredients (sorrel sauce over salmon or halibut is a phenomenal pairing, as the French have shown us). If you prefer a thicker base, whisk in a raw egg or add rice or barley and dollops of sour cream, to yield a milky liquid. It's like the soup form of paella, in that the ingredients vary from place to place, depending on what is available or in season.
It is heartening to know that a simple, tasty soup that sustained many people and cultures made its way across the seas, from lands that were almost bereft of hope to ones that were teeming with it.
Finding Sorrel
Despite the range in which sorrel is used, it is not the easiest thing to find. You can buy it in the spring at farmers markets or higher-end supermarkets, although not all places stock it consistently. Some specialty markets in larger cities carry jarred sorrel, and a few online retailers sell it. It is easy to grow from seed, which appears to be the preferred way of obtaining the herb, and the leaves can be used through the fall.
Spinach, watercress, nettle, dandelion greens, or kale without the stems are decent substitutes, but none mimic the lemony tang of sorrel.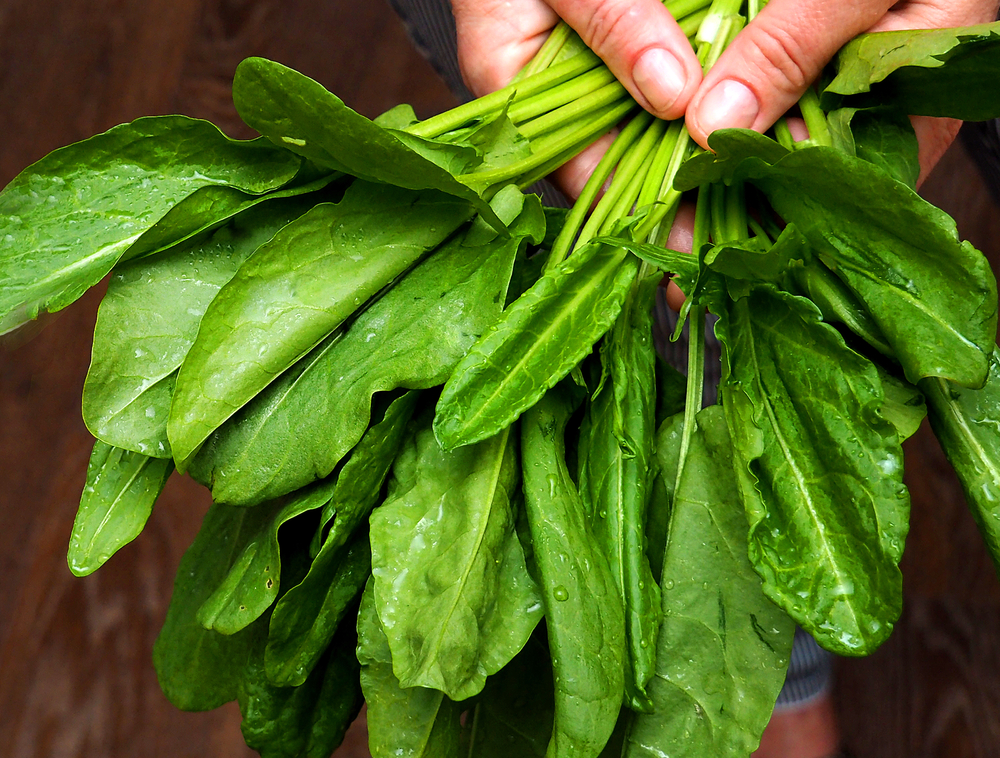 Ausma's Sorrel Soup (Skabenu Zupa)
This is my aunt's sorrel soup recipe that my mother and I pieced together from our collective memory. The soup is clear and meatless, save for the beef stock, but a good chicken or vegetable stock would also work well. If you are using store-bought broth and prefer a thicker liquid, starchy potatoes will break down and thicken the broth, as will rice or barley. For a creamier soup, add a little half-and-half or sour cream at the end.
Our version here works well as a first course to a hearty main course, or as a simple lunch paired with a slice of rye or crusty bread and a salad.
Serves 4
2 tablespoons unsalted butter
1 small onion, diced
1 large carrot, peeled and diced
1 large potato, peeled and diced (all-purpose or waxy, so potato retains shape in hot liquid)
1 bay leaf
4 cups beef stock (or broth, preferably homemade; stock will yield a heartier flavor)
2 cups fresh sorrel (or substitute fresh spinach plus juice from half a lemon, or full 8 ounces of jarred sorrel)
1 small handful parsley leaves, chopped (optional)
1 small handful dill, chopped (optional)
1 to 2 hard-boiled egg(s), chopped
Salt and pepper to taste
In a heavy-bottomed pot, melt the butter over medium heat until it starts to bubble, then add the onion and carrot and a pinch of salt and a twist or two of pepper and sweat until tender, around 7 minutes.
Add the potatoes, bay leaf, and stock and bring to a boil, then simmer for 15 to 20 until potatoes are tender.
Add the sorrel (or spinach and lemon juice) and continue to simmer until wilted, around 5 minutes. If using the parsley and dill, add it now, and remove the pot from the heat. Taste and add salt and pepper as needed. Remove the bay leaf.
Ladle into warmed soup bowls and sprinkle chopped hard-boiled egg on top. Serve alone or with bread.
___________________________
Do you have a treasured family recipe that holds a special place in your family history, heritage, or traditions? We would be honored if you would share it with us.
Along with the recipe, tell us its story—who gave it to you, its journey through the generations, and the personal meanings and memories it carries. Is it a special-occasion dish, or an everyday family favorite? Does it connect you to your cultural heritage, or to a certain loved one?
How have you kept the recipe alive, and why is it important to you to do so?
Send your recipe and comments, along with your full name, state, and contact information, to home@epochtimes.com, or mail it to: Home, The Epoch Times, 229 W. 28th St., Floor 7, New York, NY 10001.