TORONTO—For two hours and a half, the audience at Toronto's Four Seasons Centre for the Performing Arts took a journey through 5,000 years of Chinese history and culture on the evening of Friday, March 29, as Shen Yun Performing Arts took the stage to present its acclaimed dance and musical performances.
Michael Kuriychuk, president of an energy consulting company and a past board member of various energy organizations, said Shen Yun is a spectacular performance.
"The visuals are stunning, the choreography is perfect, the message is quite powerful," Mr. Kuriychuk said. "The message is about humanity, how people are related to their past, to their future, and to each other. It's a very uplifting message."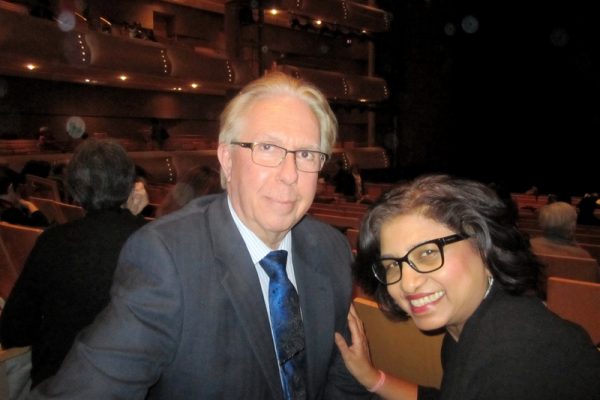 Based in New York, Shen Yun's mission is to revive China's divinely inspired culture, as explained on the company's website, and to preserve the values and virtues from traditional Chinese culture that have been nearly lost in recent times.
Before experiencing the performance, Mr. Kuriychuk said he had thought Chinese culture was very practical and non-spiritual. After watching Shen Yun, he said, he was "pleasantly surprised there's a very definite sense of spirituality to the entire culture."
'Light, Lovely, And Beautiful'
Ken Goldfine, a retired hotel entrepreneur, said he enjoyed the storylines in the dances.
"I know almost nothing about China, but this was a very lovely way to be introduced to it. Very much enjoyed it," said Mr. Goldfine, who was the CEO of ZMC Hotels, a hotel management and investment company with 30 hotels.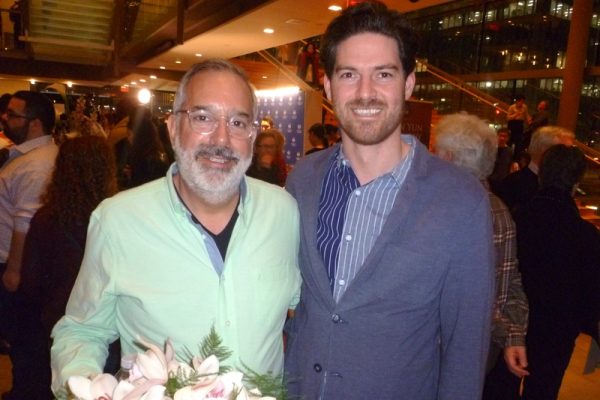 Mr. Goldfine described his feelings taking in the performance as "light, lovely, and beautiful." He also praised Shen Yun's orchestra which combines traditional Chinese instruments with classical Western instruments, as well as the animated digital backdrops that interact with the dancers on stage.
"I recommend it, it's a lovely show," he said.
'Discipline Is Extraordinary'
Cameron Harris, CEO of an engineering company, said he found the choreography in the performance to be incredible.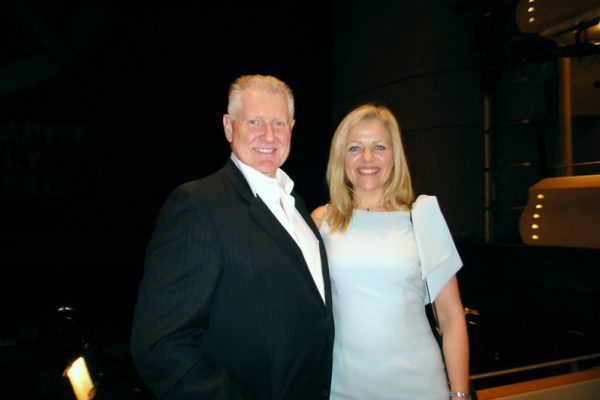 "The discipline is extraordinary. It's quite amazing, actually; colorful, beautiful," Mr. Harris said.  "It was beautiful."
'Really Impressive'
Mike Ansley, a retired vice president for a multinational technology conglomerate, said he found the Shen Yun performers very talented, and praised the dances and music in the production.
"I think the artists, the quality of the dancing, the choreography—how synchronized everyone is, is fantastic. Not easy to do," Mr. Ansley said. "They're really impressive, and they've touched on so many aspects of the culture."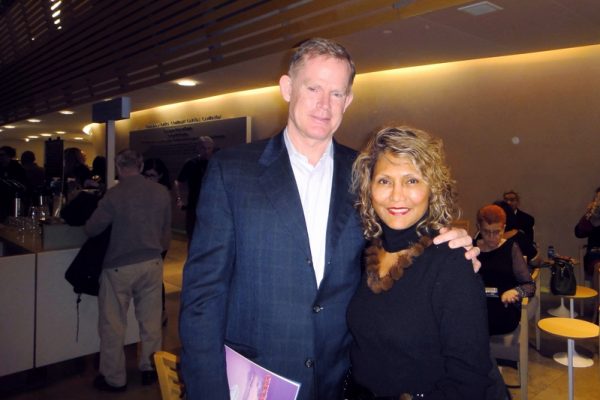 He also had high praise for Shen Yun's use of animated backdrops that interact with the dancers, a technology that Shen Yun has patented.
"I like the graphics, the way they've integrated that with the choreography," Mr. Ansley added.
'Colors Are Amazing'
Roy Firestein, chief product officer at a cyber security company, said he found the performance to be very colorful.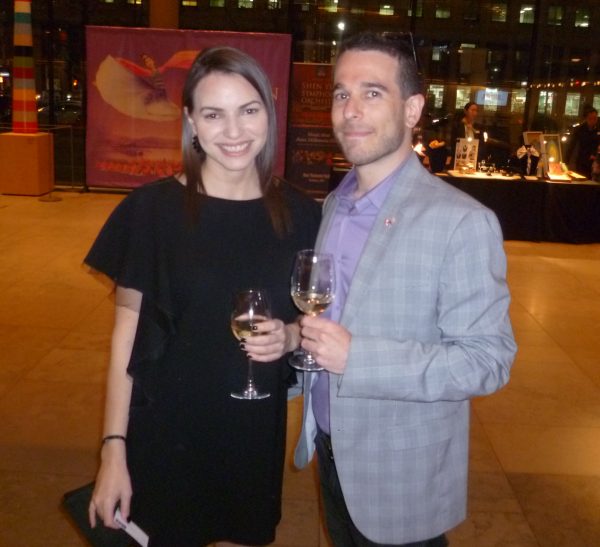 "The colors are amazing, definitely vibrant," Mr. Firestein said, adding that the performance gave him a positive feeling.
"I would recommend others to watch it," he said.
'Incredibly Unique'
Cristina Italia, professor of entrepreneurship at Seneca College, said Shen Yun is "incredibly unique" and stunning.
"As soon as you see all these bright colors and these wonderful movements, the first reaction is 'wow,' stunning to look at, and the next reaction is [asking] what kind of detail and intricacy does it take to do something so wonderful," Ms. Italia said.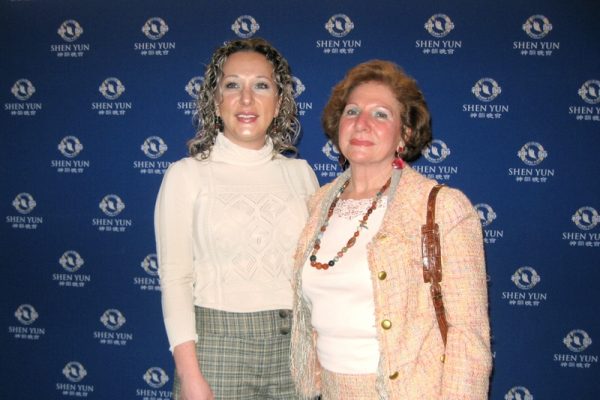 There are a number of factors that make Shen Yun a must-see, Ms. Italia added.
"There is the dance perspective, which is very visual pleasing. But the costumes are wonderful, and there is the cultural component," she said. "I think generally speaking, this is something that we should definitely go see."
Themes of Heaven
Gary Ray, vice president of sales and support for an IT company, said Shen Yun was phenomenal.
"I liked the mixing of history, culture, and artistry. It was very beautiful," Mr. Ray said.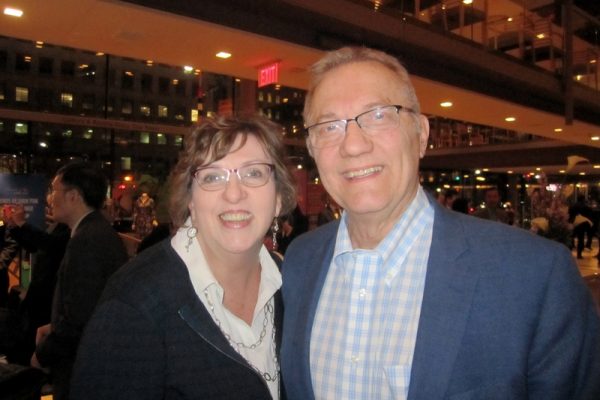 Pointing to the storylines in the dance pieces, Mr. Ray reflected on the different themes he saw through the performance, as well as values present in Chinese culture since ancient times.
"There were a lot of themes about heaven and resurrection, creation. I loved it, I thought it was very good," Mr. Ray said. "[Some of the values in the show were] courage, valor, looking out for the other person—I thought that the theme came through very well."
Ancient Wisdom in Today's World
Oscar Cafaro, a 3-D artist for movies and video games, enjoyed Shen Yun's portrayal of traditional Chinese culture, and said this ancient wisdom is something today's society needs.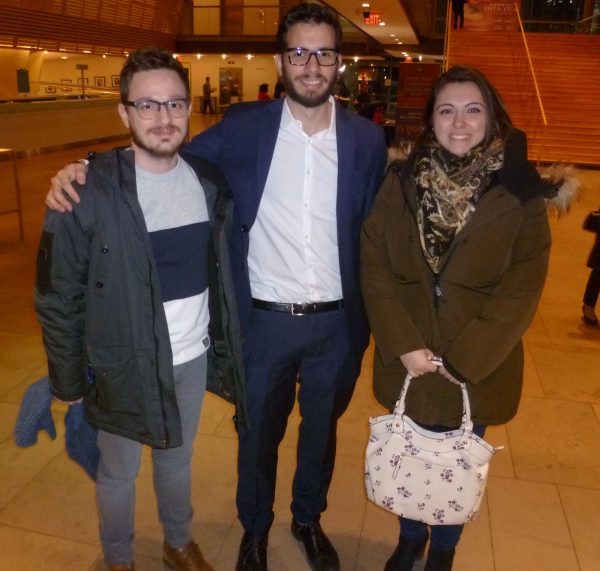 "It's amazing that this show is attempting to speak about truth, compassion, and love. I think we need more of that—more of that in general in TV shows and in movies," Mr. Cafaro said.
"It's very, very hard nowadays to speak about spirituality to the public, and the fact that [Shen Yun] is doing that is very, very positive."
With reporting by NTD Television.
The Epoch Times considers Shen Yun Performing Arts the significant cultural event of our time and has covered audience reactions since the company's inception in 2006.