A quick-thinking Texas mom whose actions helped save the life of a drowning toddler was recently recognized for her heroism, alongside first responders who attended the emergency.
Mom of four Brandi Rowntree leapt into action when she heard a woman scream for help at Linda Spurlock Park in North Richland Hills on June 9. She saw two small feet sticking out of the water and "immediately jumped into the pond to pull the boy from the water, and begin CPR," the North Richland Hills Police Department stated.
After being hefted ashore, the 2-year-old boy, Carlos Gonzales, was unconscious and wasn't moving.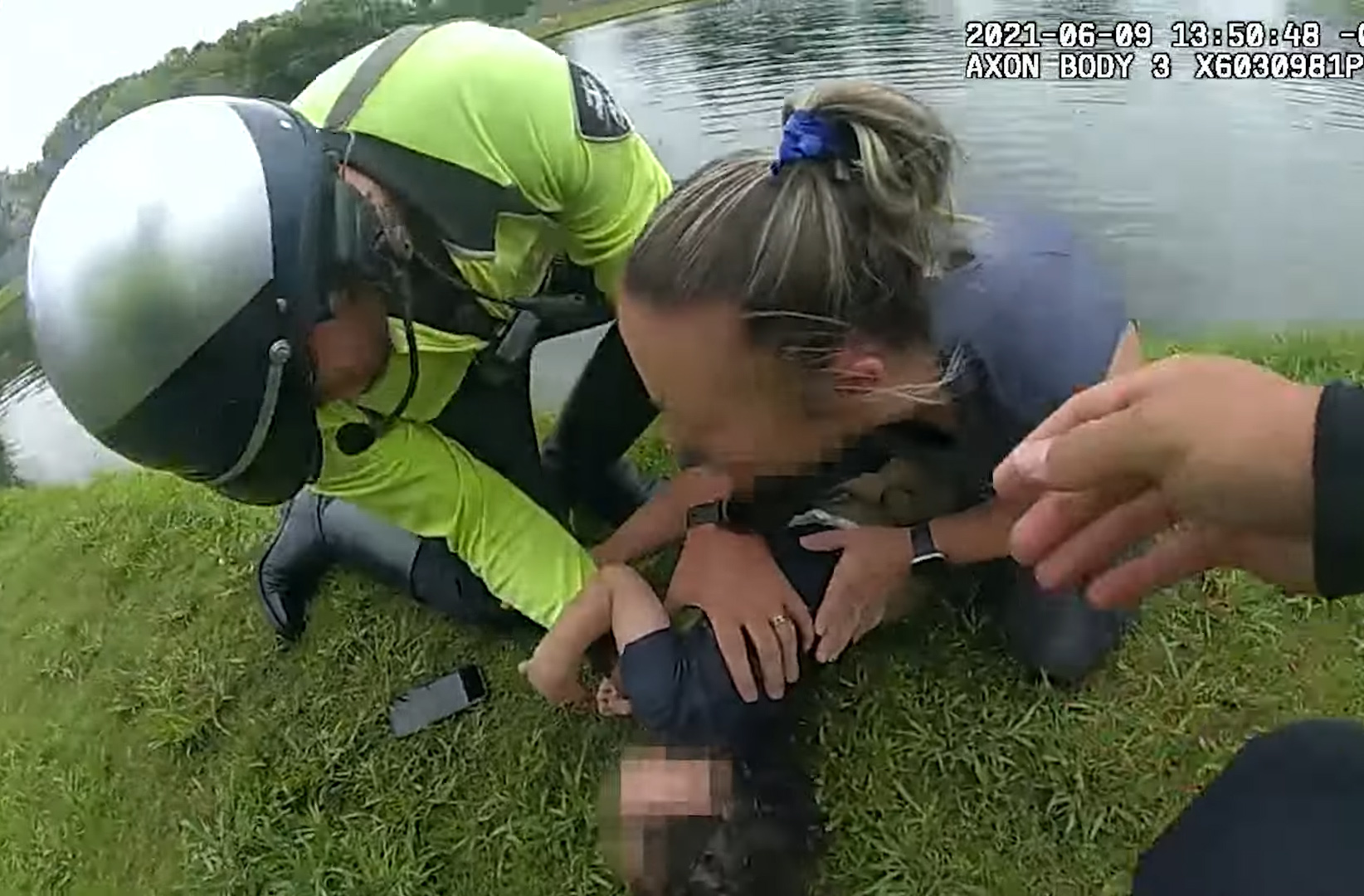 "He was blue, so I immediately put my hands [on his neck], couldn't feel anything," Rowntree, who at that moment had recalled her mom's CPR training, told WFAA. Carlos's aunt made the call to 911 and reached dispatcher Kasey Moreno, who provided CPR instructions and tried to keep those who were at the scene calm.
Police Officers Hyde and Cortes, who were nearby, arrived and applied back blows to expel the water from Carlos's lungs. Soon, they had him breathing on his own.
Fire department EMTs arrived shortly afterward to continue providing care, and after administering oxygen, Carlos began to inhale deeply. He was then transported to the hospital.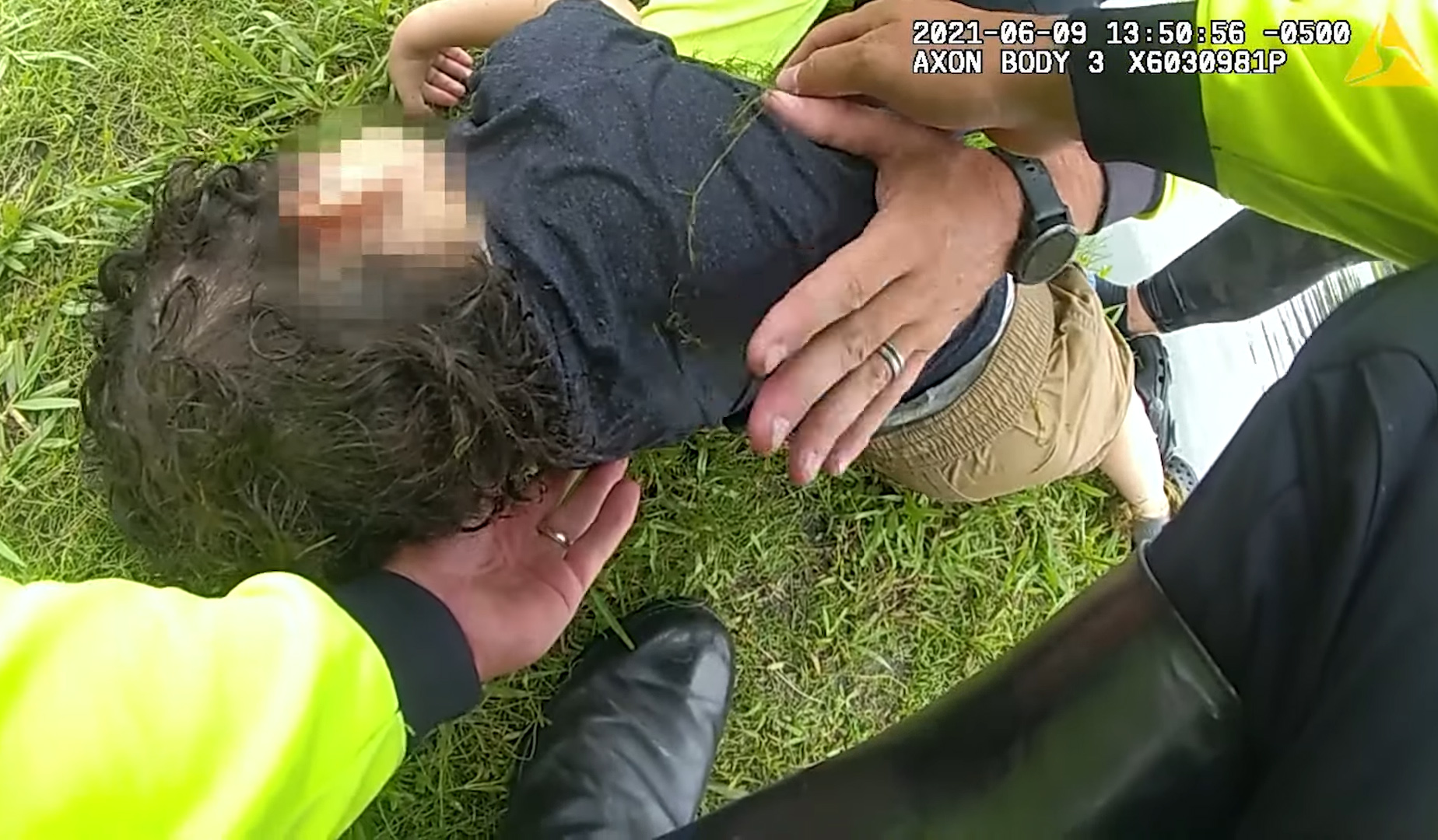 (Courtesy of North Richland Hills PD)
"It was like, 'phew,' and we actually knew he was going to be okay then," Officer Hyde said, recalling the boy's successful resuscitation.
The department posted on YouTube footage of the incident taken by one of the officers' bodycams.
"We're very thankful she was there, because every second counts," Officer Cortes said. "She made all the difference in the world for that kid."
Carlos has since made a full recovery.
On Oct. 26, the police department recognized Rowntree for her "heroic, lifesaving efforts" and "quick-thinking action," without which, the outcome for Carlos could have been very different. Rowntree received a plaque of commendation.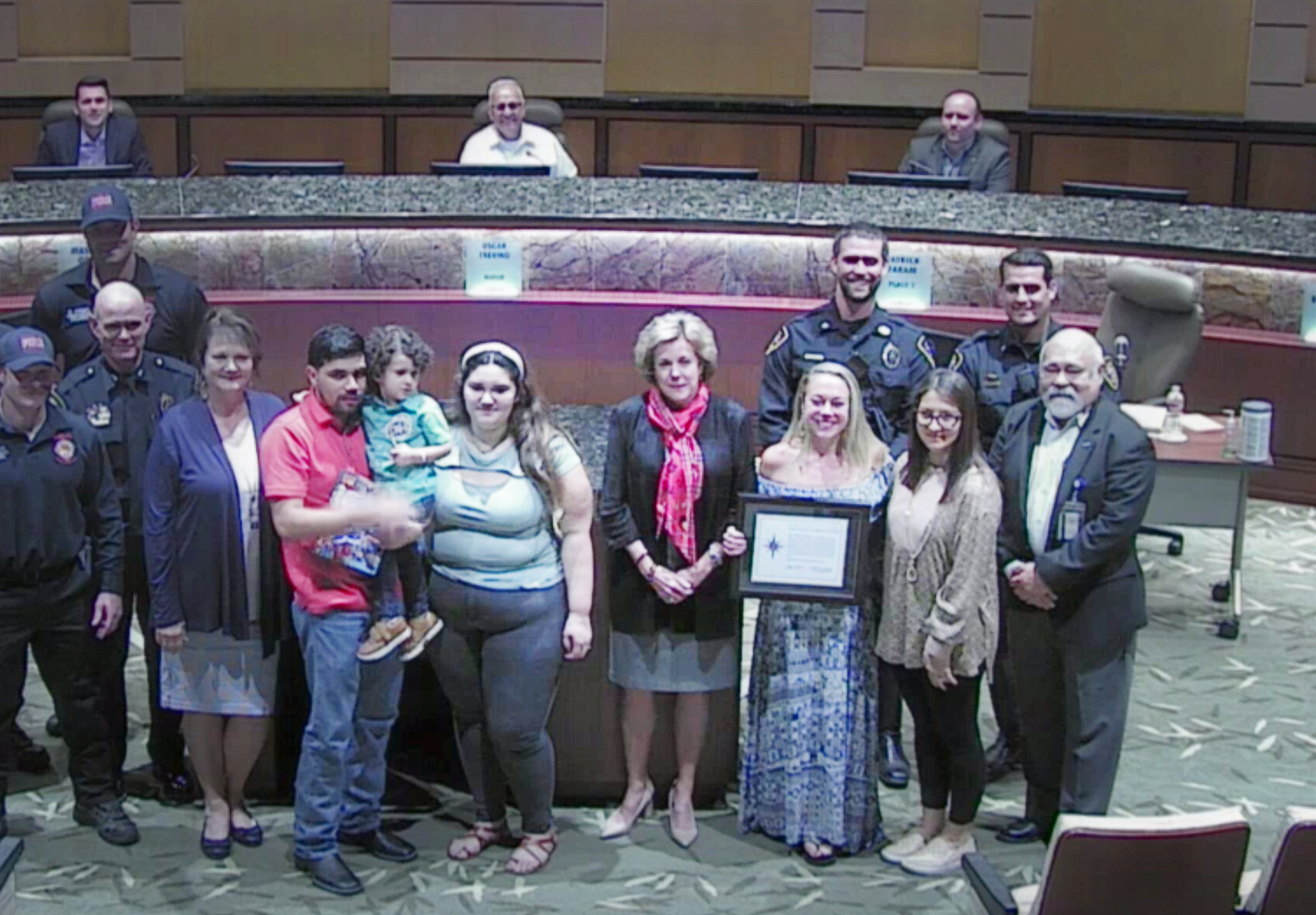 Since the rescue, she has become an advocate of child water safety initiative Colin's Hope and its free swimming and CPR lessons.
At a reunion between the rescuers and Carlos's grateful family, the toddler's mom, Leslie Resendiz, and Rowntree embraced tearfully. Resendiz wholeheartedly supports the city's decision to recognize her son's rescuers.
"I think it's amazing that they're doing that," she said. "I think it's well deserved."
Share your stories with us at emg.inspired@epochtimes.com, and continue to get your daily dose of inspiration by signing up for the Epoch Inspired newsletter at TheEpochTimes.com/newsletter