From the archives: This story was last updated in September 2019.
If you've ever seen a dog immediately bond with a kindhearted child or shrink in fear away from someone with ill intentions, it's not too hard to believe that our four-legged friends have incredible powers of perception. Studies have even shown dogs are capable of sensing sincerity and emotion in humans even when other humans themselves are unable to determine what other people are feeling.
That can make for heartbreaking experiences when dogs are set to be put down, as they seem to sense what's about to happen and often cower in fear.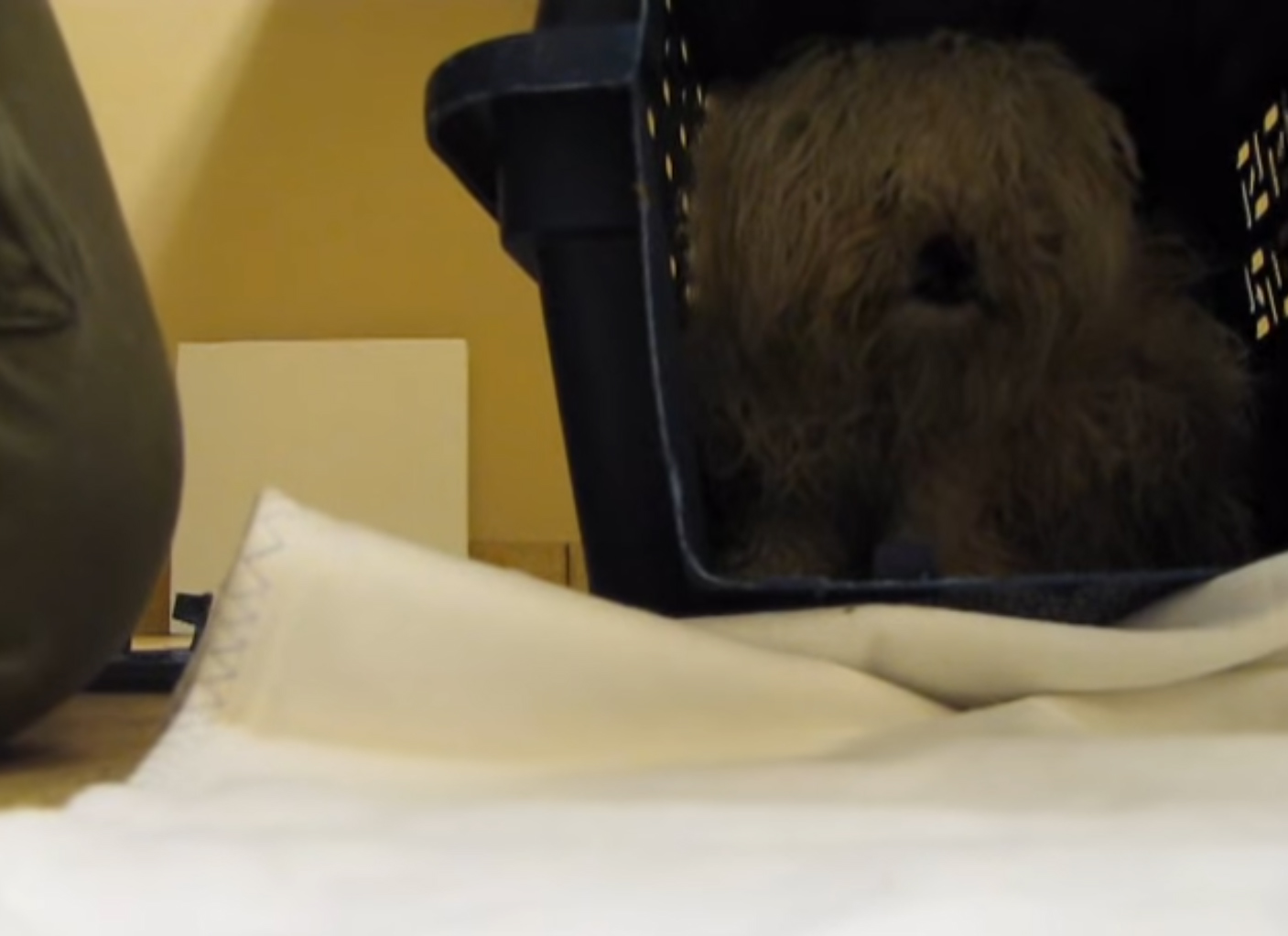 For one dog that was just hours away from the end, though, a heartbreaking reaction to the stray's scheduled euthanasia blossomed into immense joy within moments at the arrival of someone who was willing to take her home forever.
Edie was a stray Maltese rescued back in 2010 by her local California shelter, but it didn't take long for the shelter to realize that she seemed too aggressive for rehabilitation and adoption. Her terror and distrust after being rescued seemed too great to overcome, and the shelter scheduled her euthanasia thinking that there weren't any other options left.
Luckily, though, a volunteer decided to reach out to the no-kill rescue organization Hope For Paws, who specialize in finding foster homes and providing rehabilitation services for even the toughest of abused and stray animals.
They decided to come out and visit her just an hour before she was scheduled to be put down—and the first few minutes of contact were extremely stressful, especially when they tried to leash her. She was clearly deeply terrified.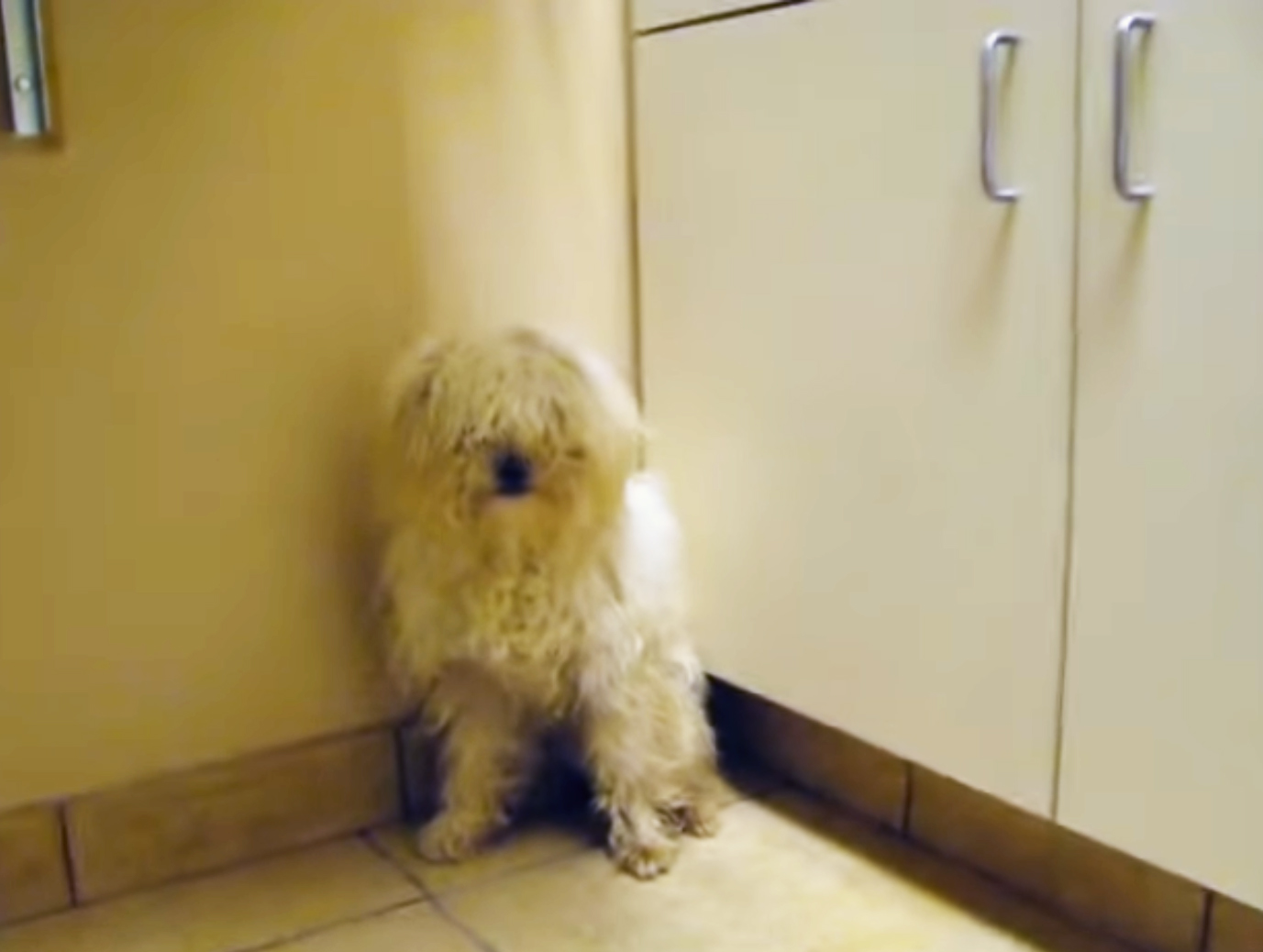 After a dramatic show of whining, whimpering, crying, and even defecating, Edie eventually realized that she was no longer in danger. They had the leash around her neck and petted her soothingly. She made it.
Afterward, she got a haircut to remove all of that scruffy, filthy fur, and she was home free … almost. Edie still needed a home and a loving human to adopt her.
It took some time for her to regain her trust of other humans, too, but eventually she did well enough to be adopted out. Hope For Paws decided to share her story with the world, where it quickly went viral; people were amazed at just how easily she was able to identify those who were there to save her, and just how immense her behavior could be changed with a little bit of love, patience, and affection.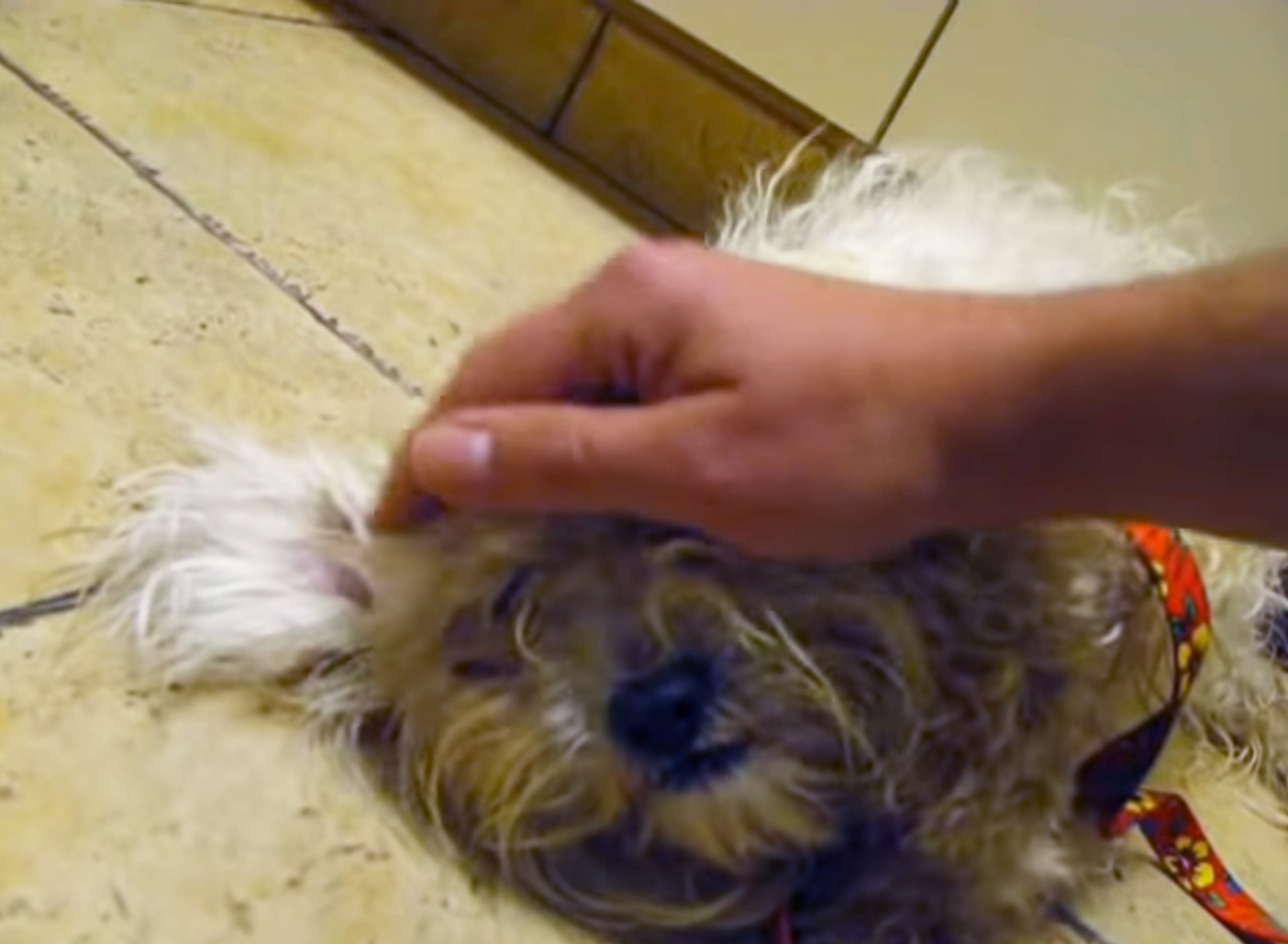 Hope For Paws has since rescued hundreds of other dogs that have been found in any number of situations, from being left by their owners in moves to being starved, beaten, and dumped by the side of the road.
Each and every dog has a different story, but they treat them all the same; by providing them food and plenty of snuggles, they help these adorable furry friends regain their trust in man before helping them to find their new forever homes.
Hope For Paws has now been thriving for 11 years and counting—so it's not just Edie who's been able to benefit from what they do.
We can always hope that there will come a day when the world doesn't need rescue organizations like Hope For Paws to help animals escape abusive and traumatic situations. But until then, for dogs just like Edie, there is hope to find a second chance!