A California 10th-grader with $20 in his pocket, a handwritten sign, and a selfless ambition started selling handmade ice pops outside his high school to raise funds for rent, food, and a motorized wheelchair for his mother.
Thanks to an outpouring of community support, Kevin Giovanni Esparza has since raised over $5,000.
Kevin's mom, Maria Esparza, 48, cannot work owing to arthritis and diabetes; she also has a medical condition that inflicts pain in "multiple places at once," as Kevin describes it.
"What inspired me is my mom, because she always told me that she had a dream of me buying her a house and a car," Kevin, 14, told The Epoch Times. "I want to complete her dream."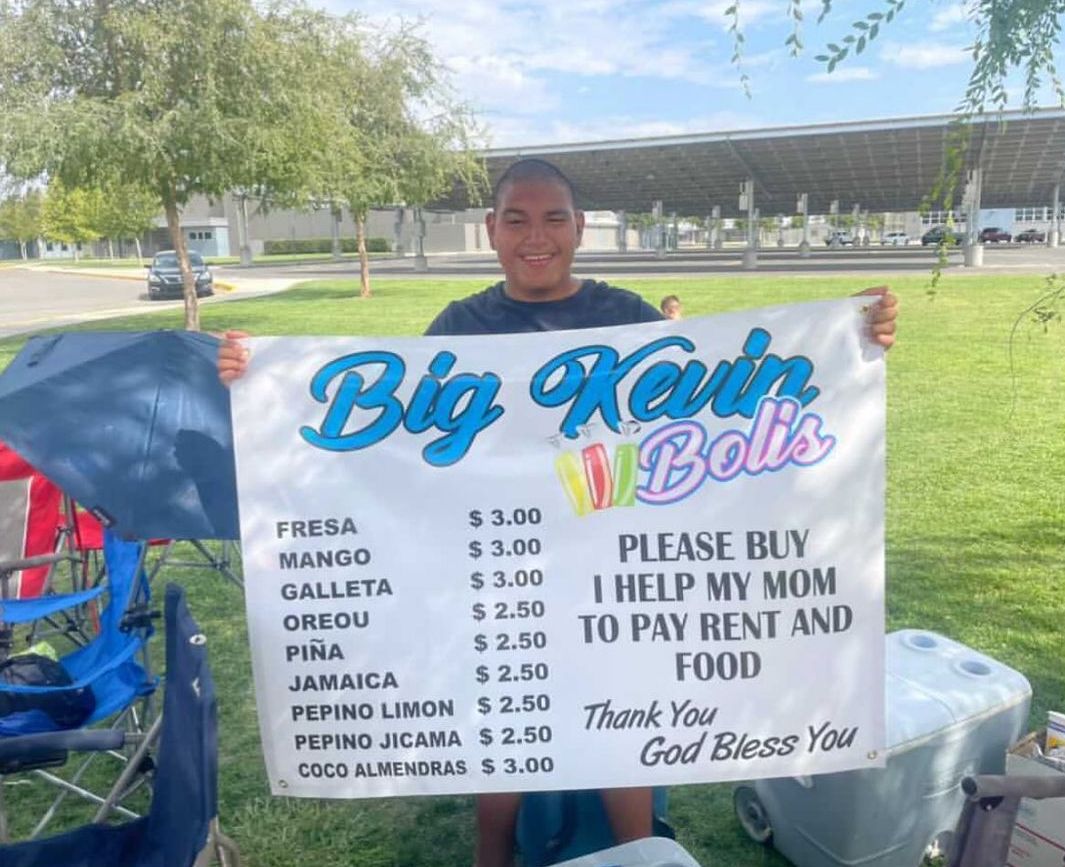 Kevin's mom is especially dear to his heart. He was born prematurely at just five months gestation, and his father left the family. The teen boy has been a true filial son to his struggling mother. He helps his mom change, bathe, brush her hair, and even helps with mopping and sweeping.
Maria, who speaks Spanish, talked to The Epoch Times with the help of Kevin. She said she is proud of Kevin, and he is an "amazing son" and an "excellent student."
Kevin said: "My mom has been an excellent parent for me: mother and father. For that hard work of raising me, I thank her very much. It's thanks to her that I'm here. Now it's my turn to take care of her."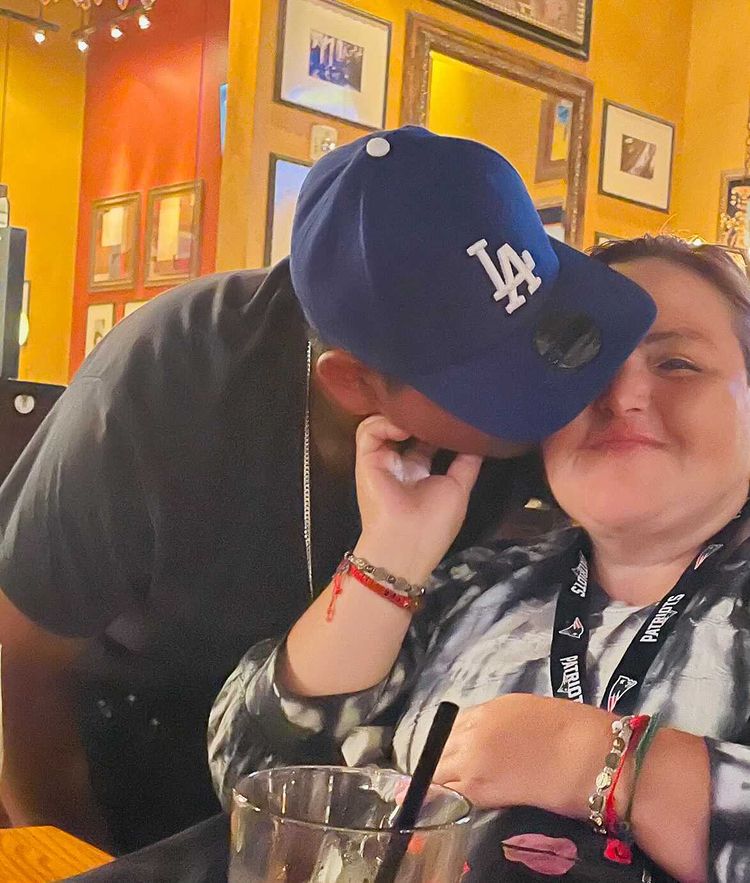 Kevin and his family have lived in their Bakersfield home for a year. With his first $20, Kevin bought the ingredients he needed to make pineapple and cucumber ice pops, or "bolis," in July, selling them outside South High School in Bakersfield.
With his first profits, he branched out into an array of flavors, including strawberry, mango, Oreo cookie, pineapple, cucumber lime, cucumber jicama, and coconut almond.
When one of their supportive locals, Gregorio Arellano, caught wind of Kevin's venture, he decided to help the teen reach a wider audience. Arellano posted a photo of Kevin at his ice-pop stand on Facebook. He urged locals to stop and buy an ice pop if driving past.
"I have personally seen him pushing his mom around on the streets in a wheelchair," Arellano wrote. The post was shared thousands of times.
According to Arellano, scam fundraising accounts had been opened in the 10th-grader's name. So Kevin began accepting donations through Cash App and Venmo, and generosity was not in short supply.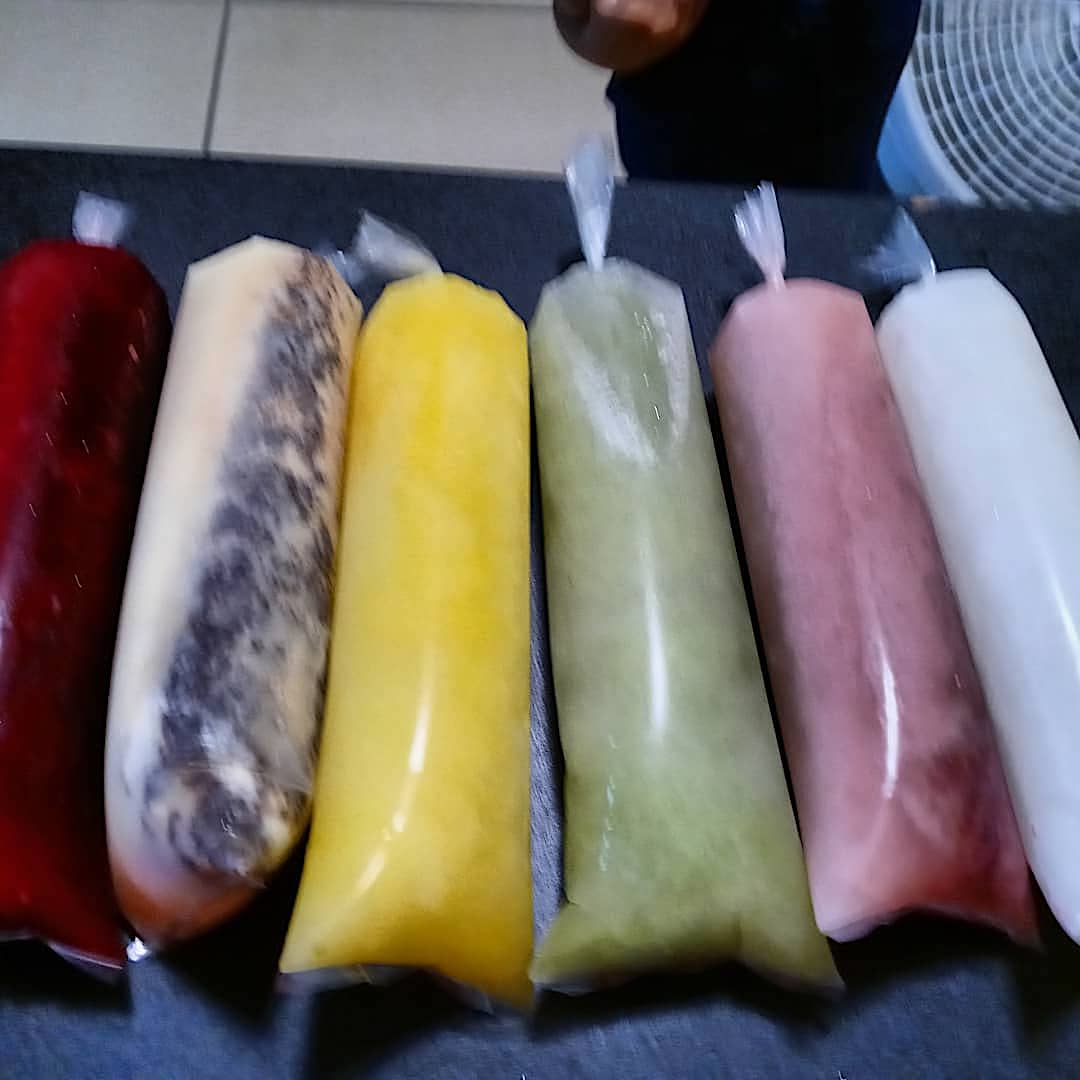 Candy shop owner Beatriz Magdaleno, of @juicypikatreats, even stepped up as Kevin's fundraising partner, reported Bakersfield Now.
"He doesn't even know it, but he's a good example for other kids," Magdaleno told the outlet.
Between candy sales and Kevin's bolis, the pair made close to $5,000.
Kevin told The Epoch Times that he credits his community for their support from the outset.  He said the customers' response was "amazing." The teen expressed his gratitude, saying the community's kindness has made him experience a heartfelt joy that he "couldn't contain."
"They have been amazing," he said. "They have been supporting us, and thanks to them that we made it this far."
As for the ripple effect, Kevin hopes that other teenagers follow his lead.
"What I would like them to do is support their parents, love them with all their hearts," he said. "There's a lot of teenagers that don't help out their parents anymore."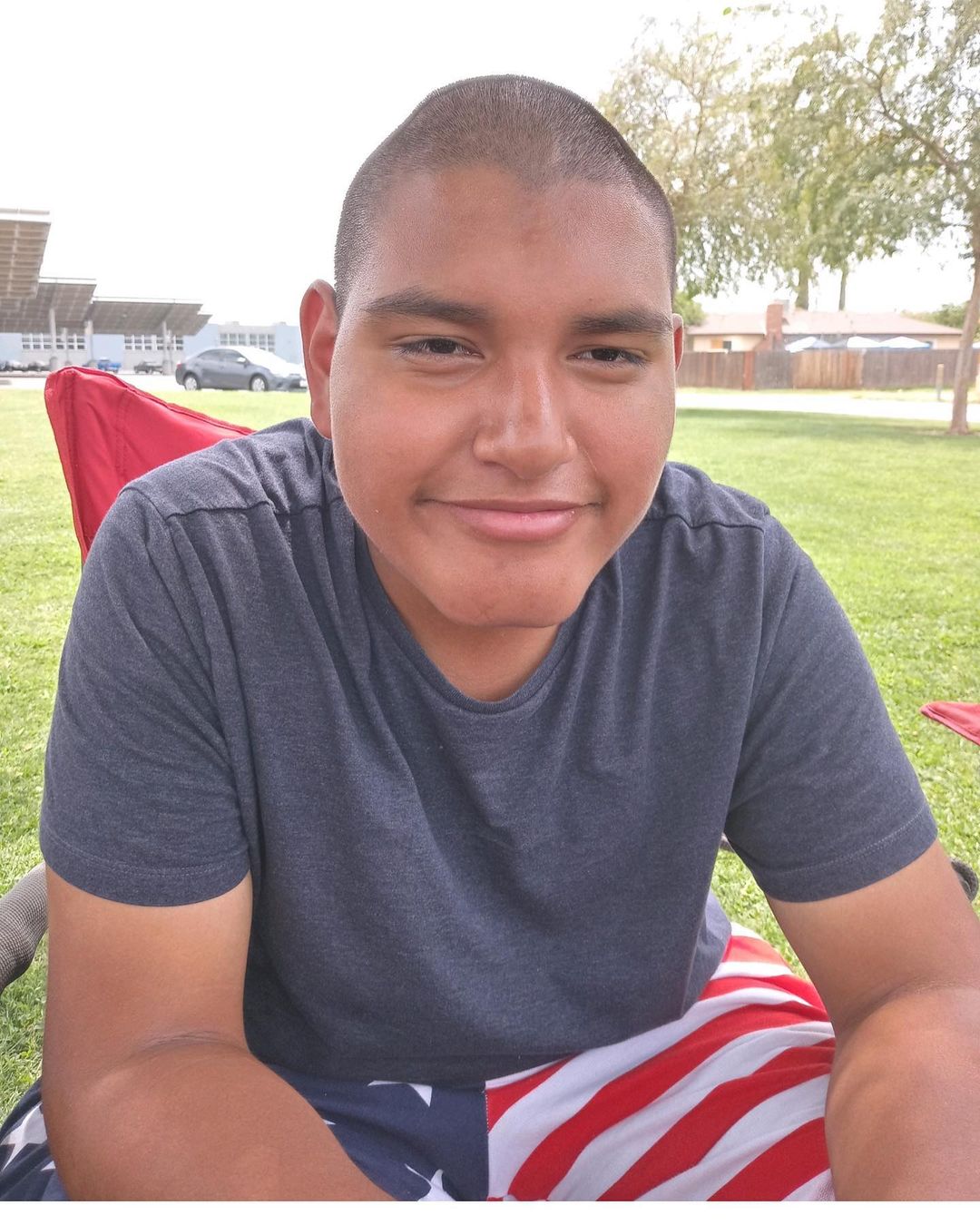 Kevin says his mom raised him with his grandparents' core values of honesty, humility, respect, and obedience.
The young man now has a plan for the future. With all the help he's receiving from the community, he wants to grow his business "bigger and bigger," eventually opening an ice-pop company so that he can share his bolis with the world.
Share your stories with us at emg.inspired@epochtimes.com, and continue to get your daily dose of inspiration by signing up for the Epoch Inspired newsletter at TheEpochTimes.com/newsletter