WARNING: THIS ARTICLE CONTAINS IMAGES THAT SOME READERS MAY FIND DISTURBING.
A college student who survived a campus fire that killed five is learning to live as a burn survivor. After 32 surgeries, he insists on seeing the beauty in life and has started a fire safety nonprofit called "Brighter Than the Fire" to help others avoid preventable tragedies.
Zachary Sutterfield, 23, is a full-time student from San Angelo, Texas. Three years ago on July 20, 2018, he was staying at Texas State University's Iconic Village Apartments, preparing for junior year, when he woke in the early hours of the morning to a blazing fire—the deadliest in San Marcos's recorded history.
Zach leaped from a second-story window and landed on his head, his clothes and body burning. He was taken to Brooke Army Medical Center. Pronounced dead on arrival, he was successfully resuscitated but needed half his skull removed to reduce brain swelling. With third-degree burns over 68 percent of his body, medics could only identify him by the tattoos on his feet.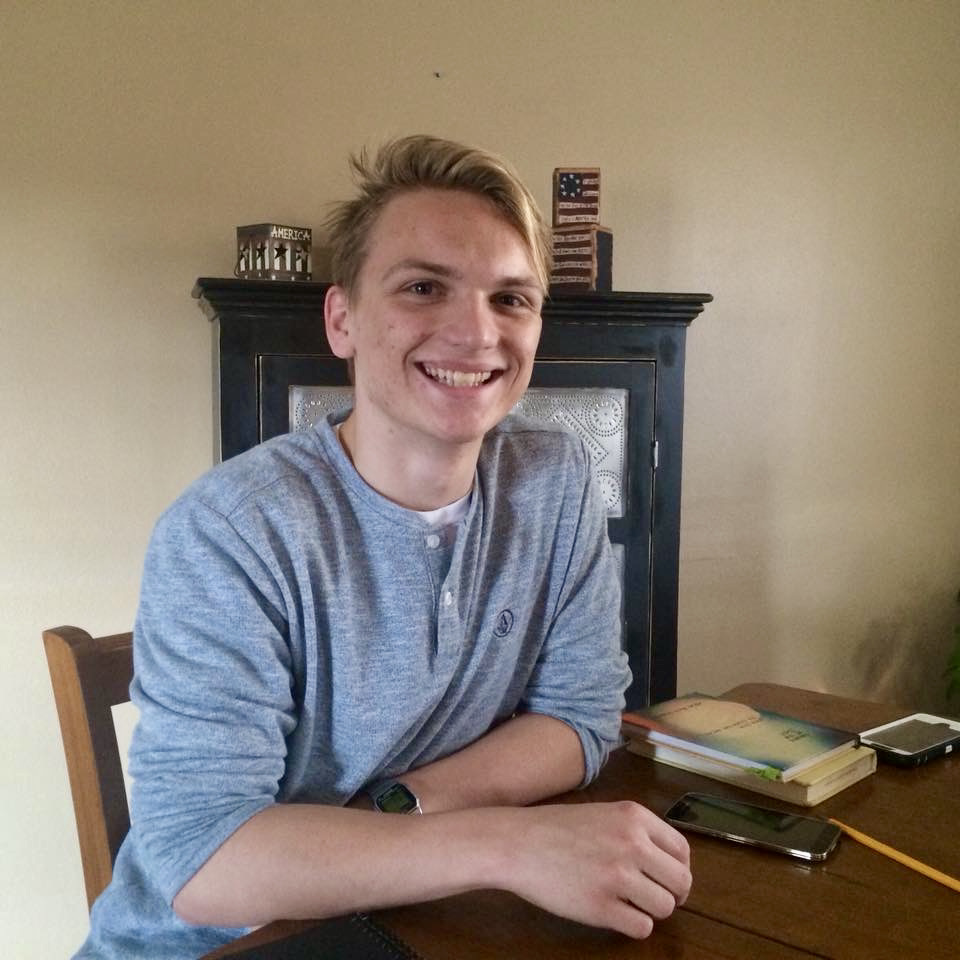 "Life is not something that we can control—it is something that we must cherish," Zach told The Epoch Times.
"I do not have many memories of that night. I remember the sounds vividly. I remember waking up from a nightmare into a nightmare. I do not remember any pain. I remember being anxious and panicked, and the most scared I have ever been in my life."
Zach's parents, 48-year-old Deona Jo (DJ) and 53-year-old Karl, received a frantic call from Zach's best friend, BK Frizzell, at 5:13 a.m. about the fire. Five lost their lives, including Zach's roommates David Angel Ortiz and Haley Michele Frizzell, BK's cousin. Zach's brother tracked down the ward where Zach had been admitted; DJ and Karl made the frantic drive, unprepared for the sight that awaited them.
"It did not look like my son," Karl told The Epoch Times. "He was wrapped head to toe in gauze with blood leaking everywhere. It was surreal … the doctors told us that we needed to say goodbye."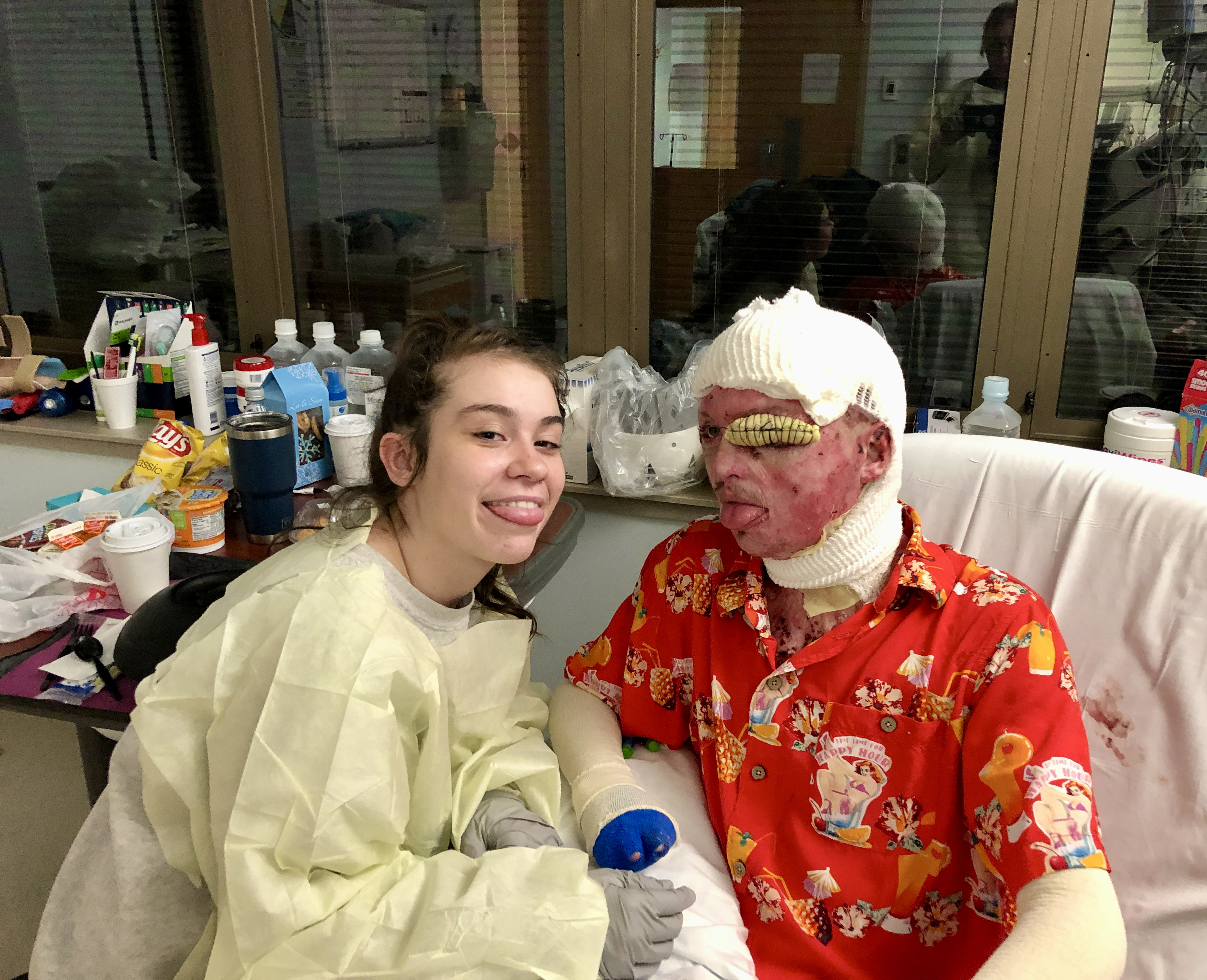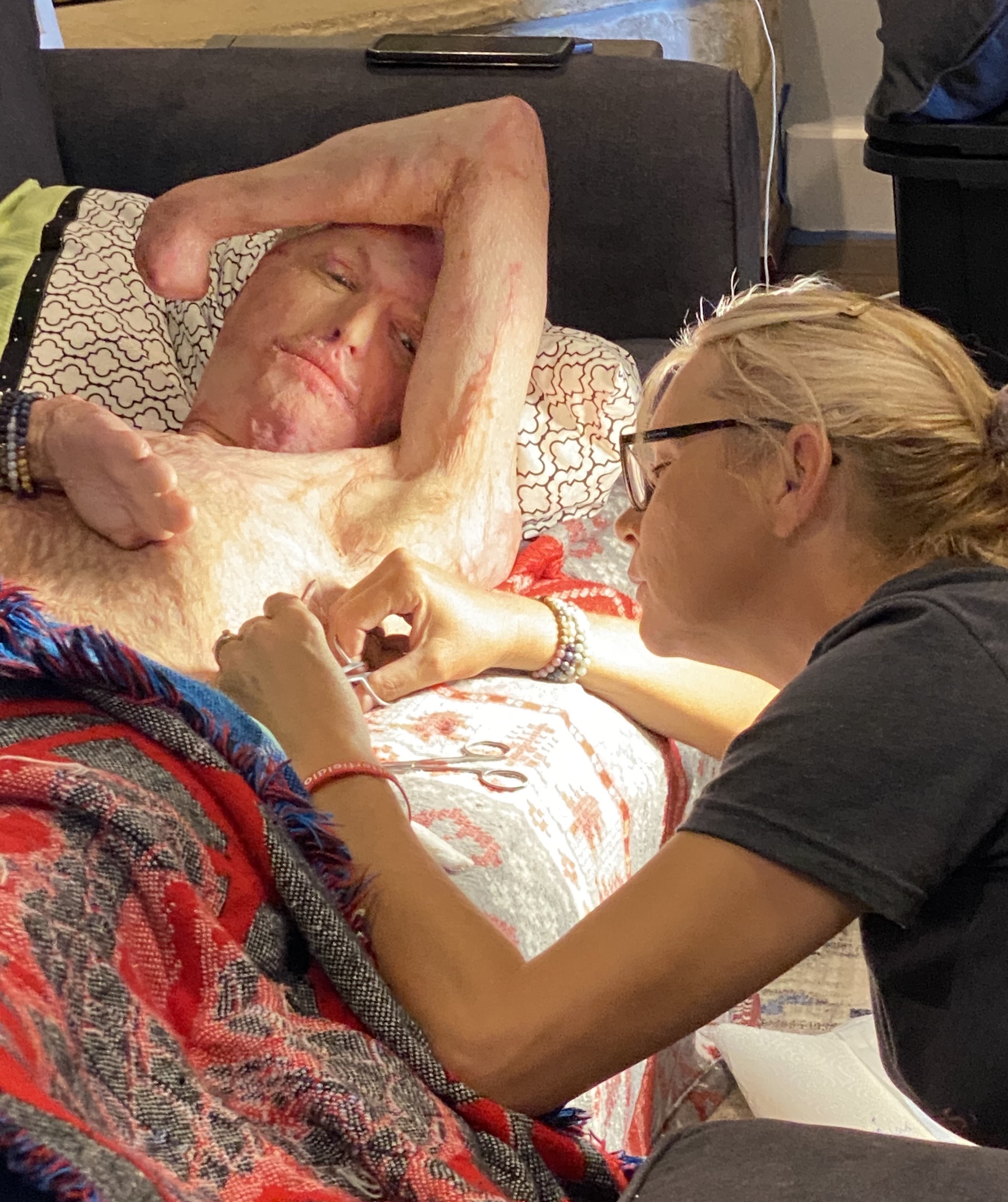 DJ recalls shock and pain like nothing else. She remembered, "Once the doctors told me what his condition was, I hit the floor and prayed."
For Zach, the reality of his injuries was too much to take in. Looking in the mirror, he had trouble recognizing his reflection; he suffers from body dysmorphia to this day.
The 23-year-old has undergone 32 surgeries to date, including three craniotomies, the removal of his fingers, skin grafts, laser treatment for scarring, reverse fat-cell injections on his back, right ear reconstruction, scar band removal, eye surgeries, and reconstruction of his right hand. He may need more.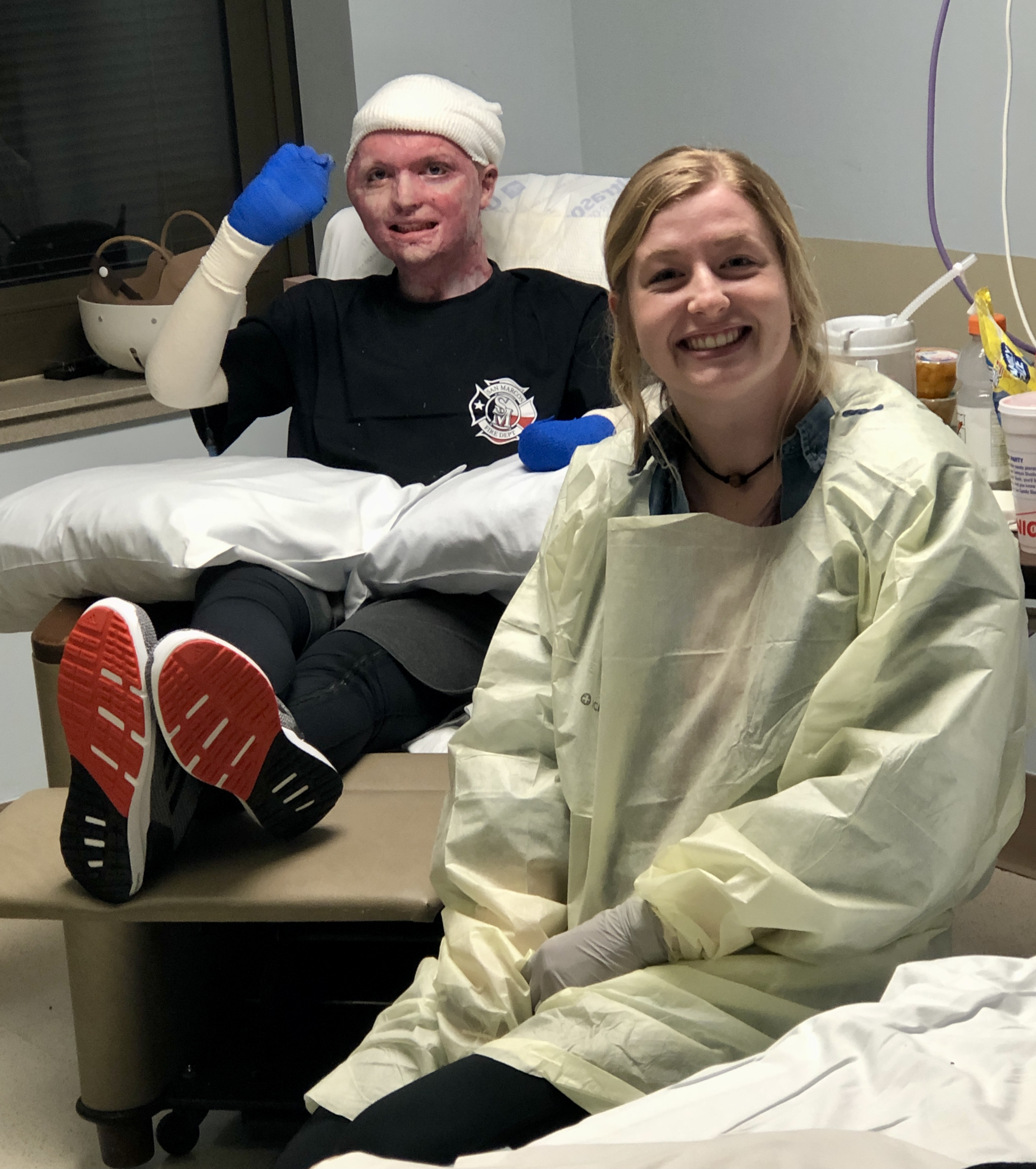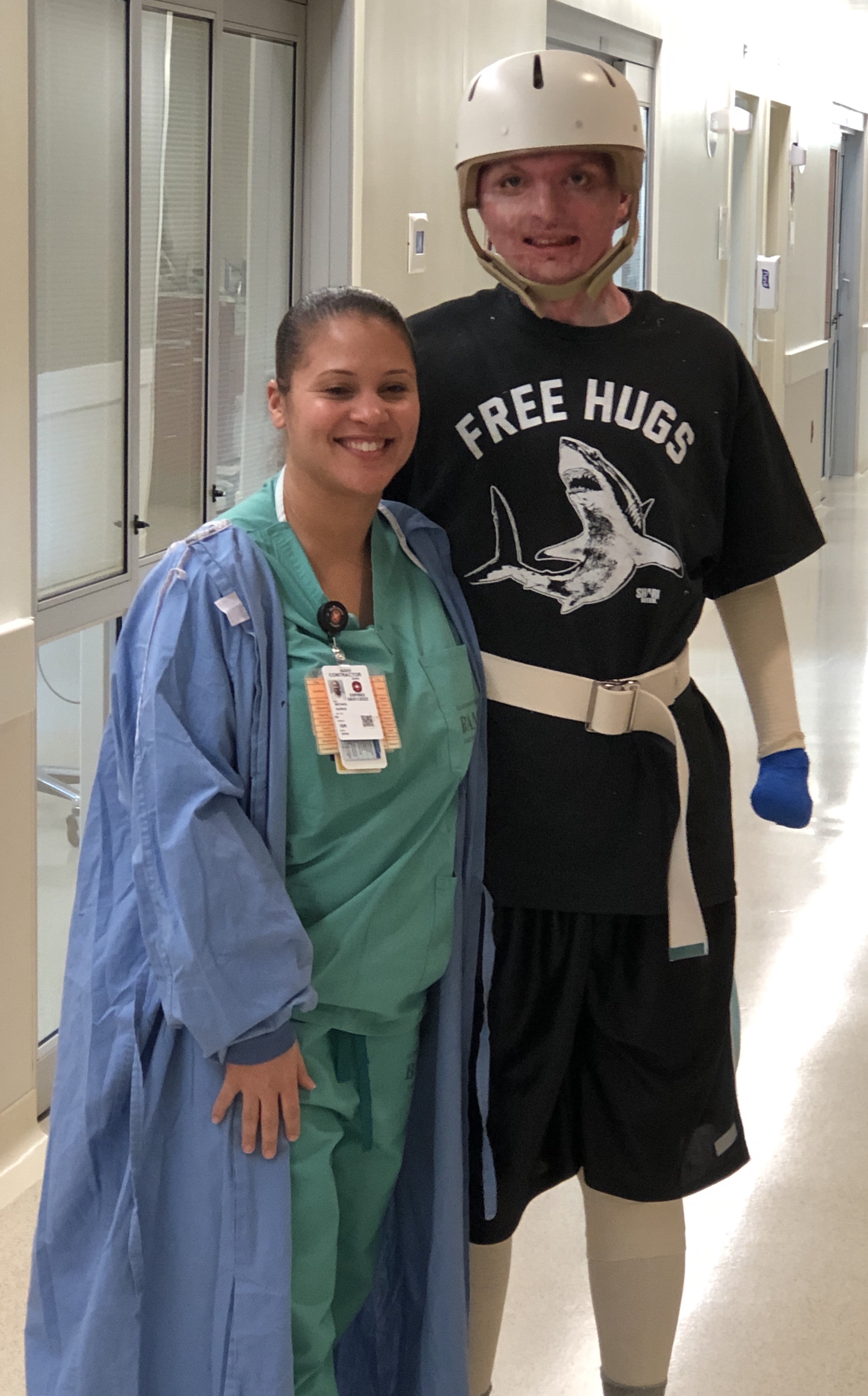 Zach spent over six months in hospital rehabilitation, and nine more receiving daily outpatient treatment.
"I had to relearn almost everything," he recalled. "I had to learn to stand, walk again, feed myself, bathe myself, and many other things that people take for granted. Acceptance was the biggest struggle. I still deal with survivors' guilt, daily."
DJ, a former Army medic, gave up her job at the USDA to care for her son. Besides treating his wounds and cooking his meals, she sang and prayed with him daily. Karl, too, drove from work to the ward in San Antonio every single Friday to sing and pray with his son; he regaled stories to help his son deal with the immense pain and frustration. "Love—nothing has changed," Karl advises other caregivers. "Get involved in their healthcare. Be a part of every step that they take, literally."
Zach says he is indebted to his parents, who made sacrifices in order for someone to be by his side every day. He claims that his mother made it evident very early on that he was "not going to be stifled by what had happened," but if anything, it was going to push him further.
"I always knew that my parents loved me, but this has brought us closer," he said.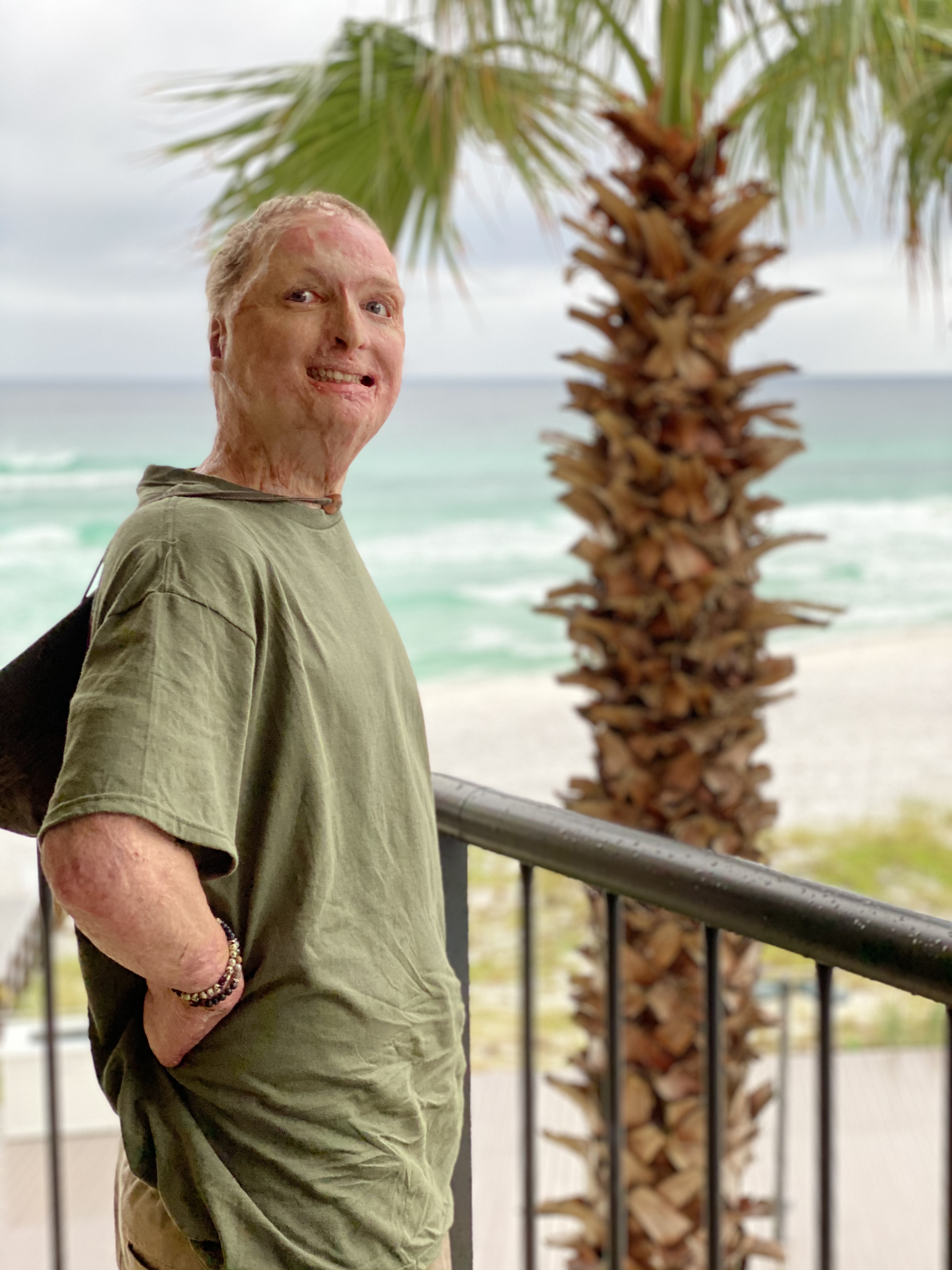 As time passed, Zach found new and better ways to adapt. His scars remain, but so does his extraordinary outlook; having returned to college to study sociology, he hopes to become a teacher.
"I realized that this was a second chance for me. A chance that some people did not get," he said. "I want to live my life the way I know those who passed would want me to."
Karl said that Zach has always been a positive child, an "old soul" who thinks of others, has defied all odds, and is doing amazing things. One of those amazing things is a fire safety nonprofit, Brighter than the Fire, started alongside his parents.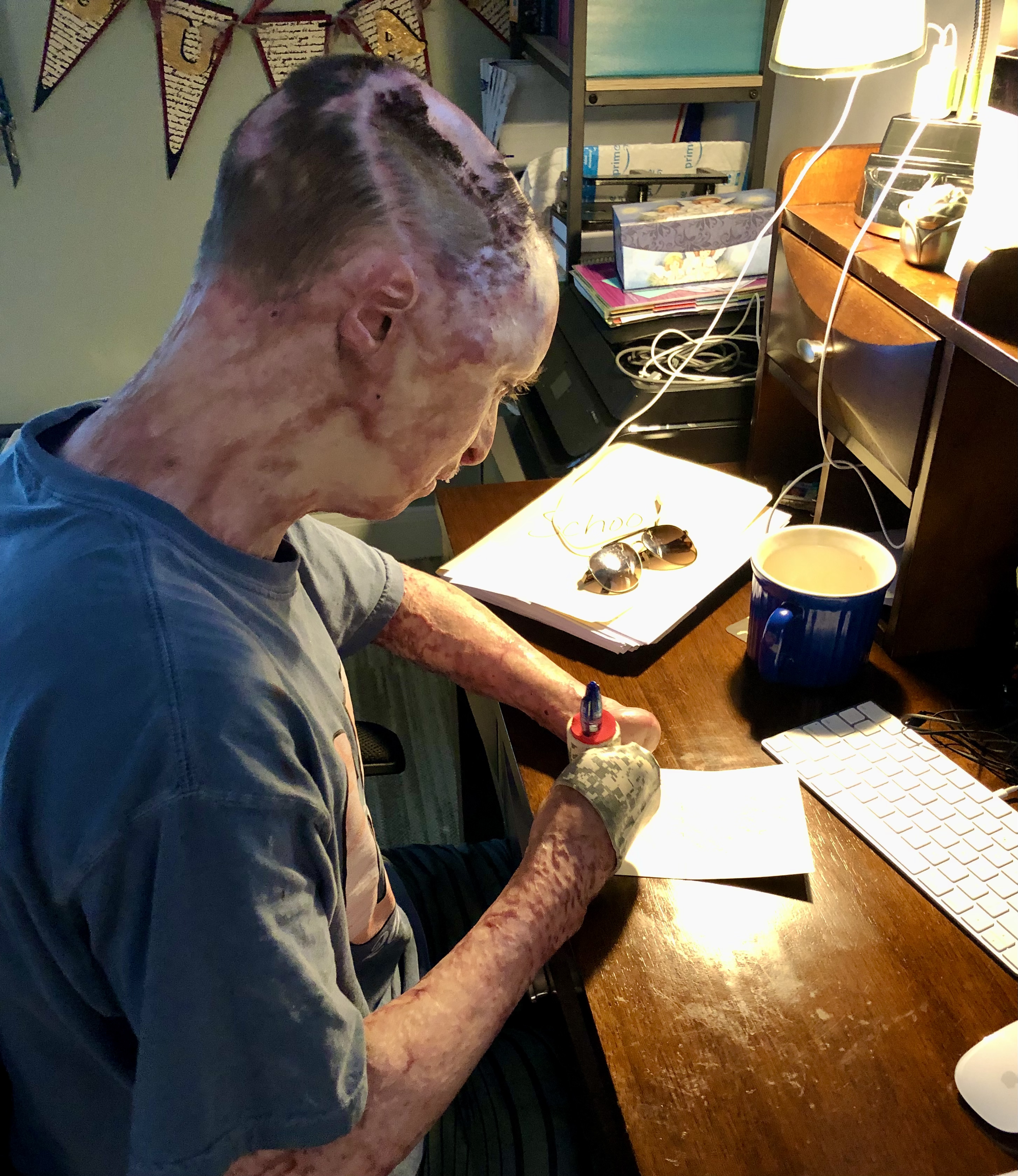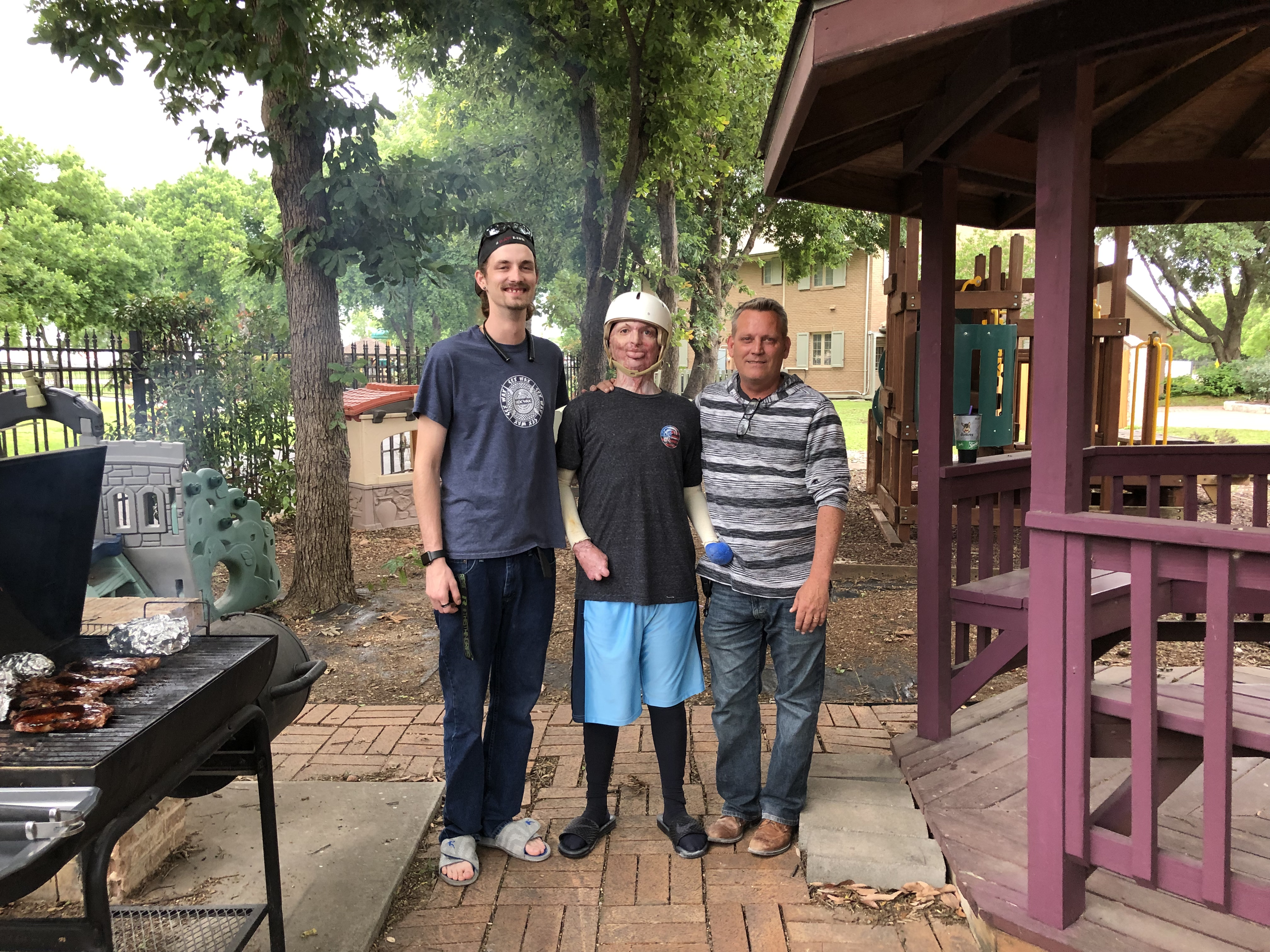 Zach has witnessed the pain of losing people in a "totally preventable incident."
"I did not realize that there were buildings that were not up to code in the United States," he said. "I thought that all apartment buildings would have to be up to code, but I was wrong. I want to educate people about that and what to do in case of a fire."
He hopes to equip others with the proper fire knowledge to keep themselves and others safe. He says keeping a check on your home fire safety plan—fire alarms, fire extinguishers, and an exit route—is paramount.
By channeling his energy into "finding his tribe" and spreading positivity, Zach's self-identity is growing stronger.
"I deserve to be happy; I deserve to be loved," he asserted. "Acceptance is not a linear journey; one day you may feel that you have conquered everything and the next day you may have a bad day.
"I am lucky to have been able to experience life, eat food, feel the sun on my skin. I am able to be happy, feel emotions. When I get down, I realize that life is good, and I am part of it. I am alive."
Share your stories with us at emg.inspired@epochtimes.com, and continue to get your daily dose of inspiration by signing up for the Epoch Inspired newsletter at TheEpochTimes.com/newsletter