A stray cat that was regularly fed by a kind woman from Québec, Canada, returned one day with a surprise for her caretaker: a litter of six tiny kittens. The mother feline and her babies were in need of a helping hand.
A woman named Lisianne was aware of a colony of strays near her home. When a fluffy black female that was hungry summoned up the courage to approach, Lisianne decided to offer her food and water.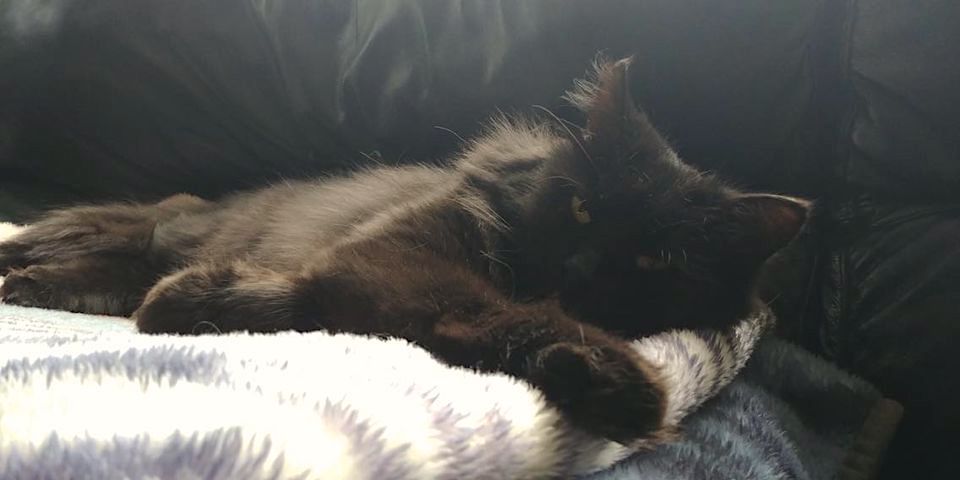 "The kitty immediately understood that a person was interested in her, finally a person helped her survive every day," Chatons Orphelins Montréal, the rescue group that later worked with Lisianne, posted on Facebook.
Lisianne named the cat Usagi, reports The Dodo, and as their interactions became more routine, she noticed that Usagi was putting on weight in her midsection. The kindhearted woman quickly ascertained that the cat must be pregnant, and she was.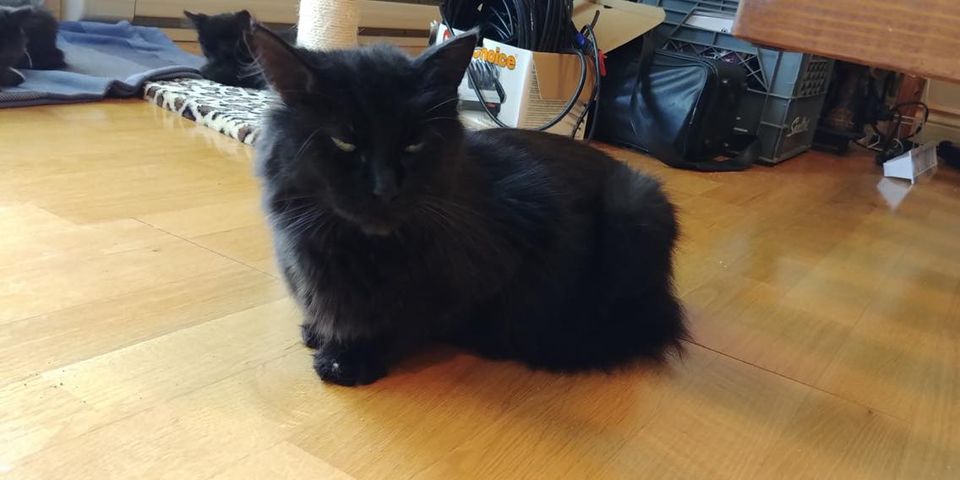 Usagi then gave birth outside Lisianne's house and continued to visit her for food and water, but without her litter, until one day Lisianne was met with an adorable surprise.
Usagi brought her litter of six kittens, which were 6 weeks old, one by one to Lisianne's porch to meet the woman who had given her a lifeline. It was clear to Lisianne that the sweet family of seven needed help.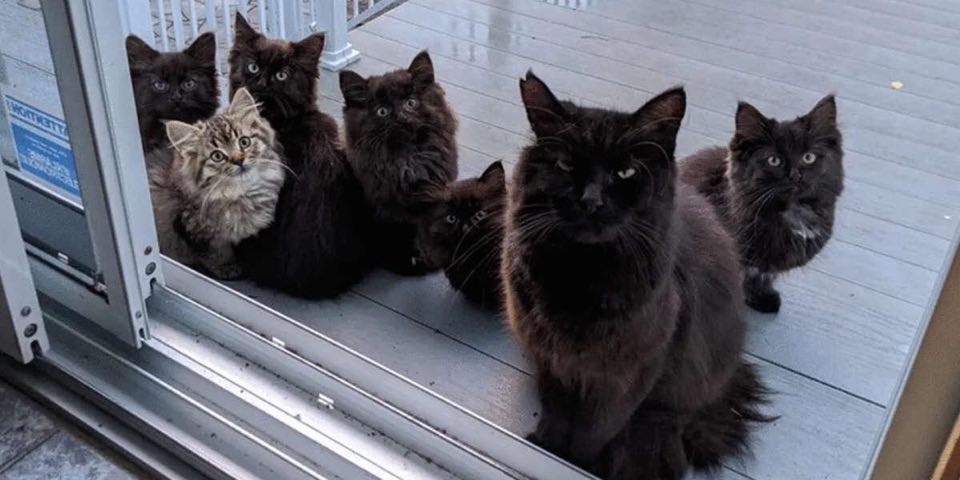 She then brought the cats into her home and secured them in a room. After forming a bond with the clever mother cat, Lisianne decided to adopt Usagi permanently, getting her spayed and treating her for her health complaints, whilst a friend adopted one of the kittens.
Lisianne then reached out to Chatons Orphelins Montréal. After collecting the rest of the five kittens, staffers revealed that Usagi had sought help for her babies in the nick of time as they were suffering from conjunctivitis and breathing difficulties.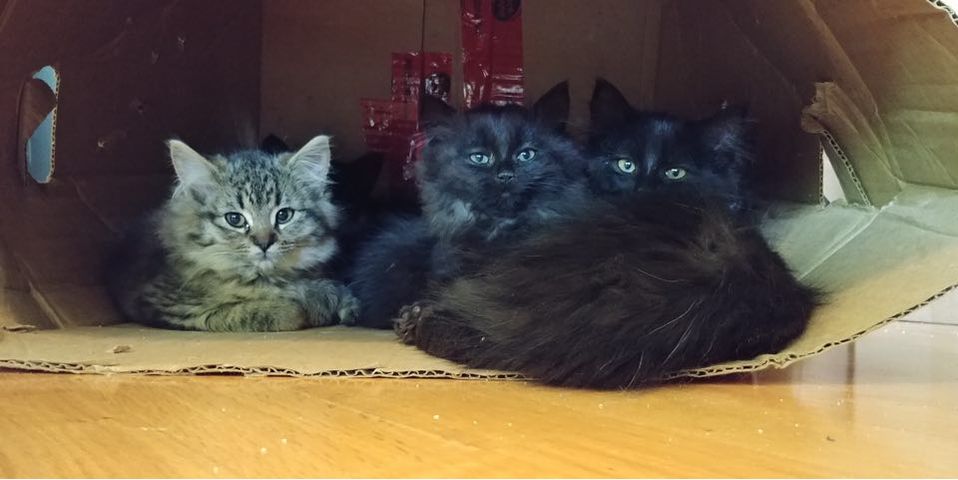 The five kittens, which comprised three females, named Taylor, Tynie, and Tyana, and two males, Tales and Tito, responded well to treatment. Whilst they recovered on-site, they gradually acclimatized to the company of humans.
"The babies were reserved, they needed socialization," Chatons Orphelins Montréal explained. As the kittens started to trust their rescuers, they came out of their shells and started having fun as all kittens should.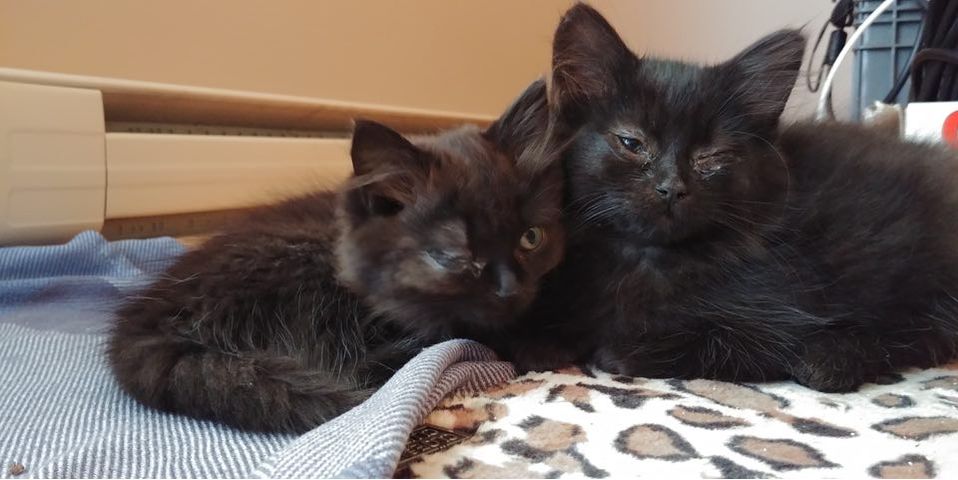 A representative of the rescue group told The Epoch Times on Nov. 22 via a Facebook message that four of the five kittens, Tito, Taylor, Tyana, and Tales, have been adopted. Only Tynie, the smallest female, is still looking for her forever family.
Hopefully, it won't be long before she's snapped up. According to Chatons Orphelins Montréal, Tynie is the smallest female and the most mischievous of the bunch, she's adventurous and playful, and she's "a little purring machine."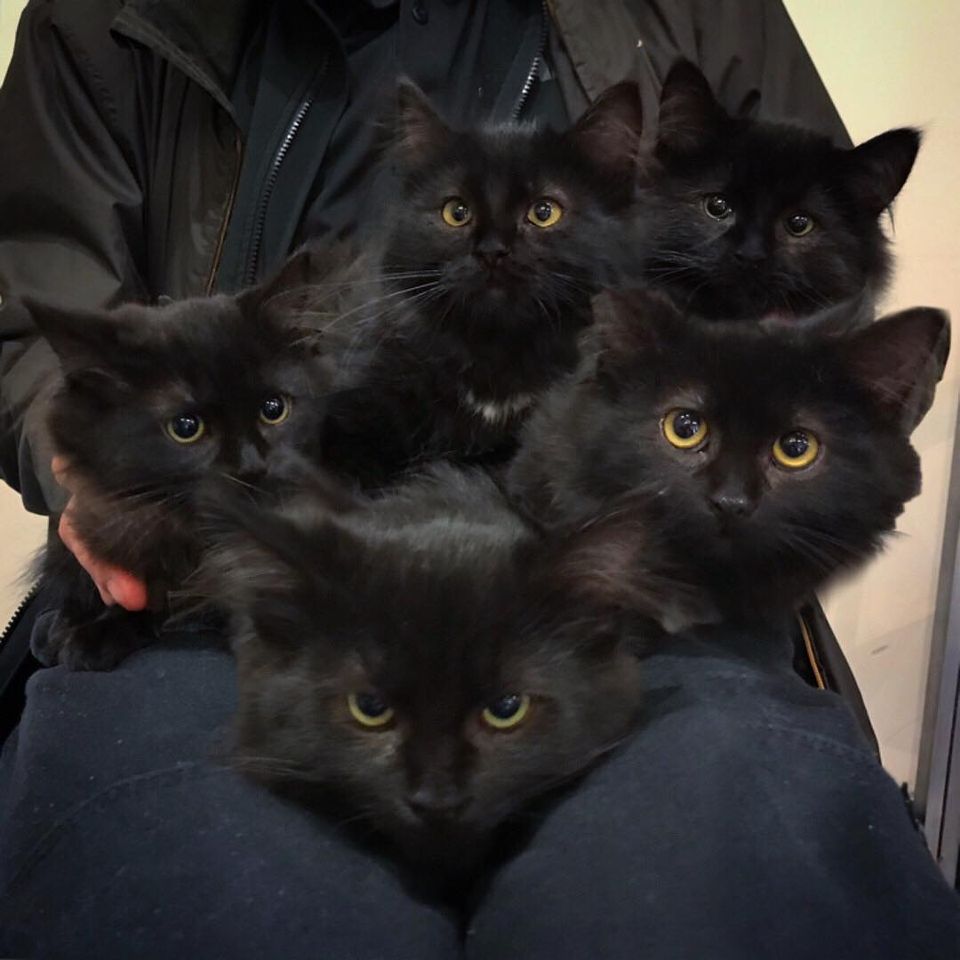 We would love to hear your stories! You can share them with us at emg.inspired@epochtimes.nyc