An abandoned dog had a lucky escape earlier this month after it was rescued from a busy roadside near Fowler, California. The rescue effort, however, took 12 tricky hours to complete.
The dog, later named Ziggy, had been spotted lying next to her dead K9 companion at the side of the road. A concerned citizen contacted Pinky Paws Search and ResQ of Fowler, and rescuer Krystal Woodward and her husband rushed to the scene.
As soon as they arrived, Ziggy ran away. The busy traffic was a risk to everyone, and so Woodward's husband devised a plan.

He set a humane trap, with hamburgers for bait, and positioned a camera so that they could watch and operate the trap. Ziggy was smart, though. Although she wanted the hamburger, she just cautiously circled the area over and over, according to Pet Rescue Report.
The hamburger bait failed, and Woodward knew something else was needed. She wrote on social media, "After several attempts we made our plan to bring the deceased friend into orchards away from the road …We rebaited with chicken."
The agonizing wait continued for Woodward, with many anxious moments throughout.
"Traffic came and Ziggy almost got hit several times. My heart dropped," said Woodward. "We hurried and left. She went right back, at first she tried again. Same method … circling. Ziggy would even look up at the trap door. Smart cookie! We were on pins and needles watching."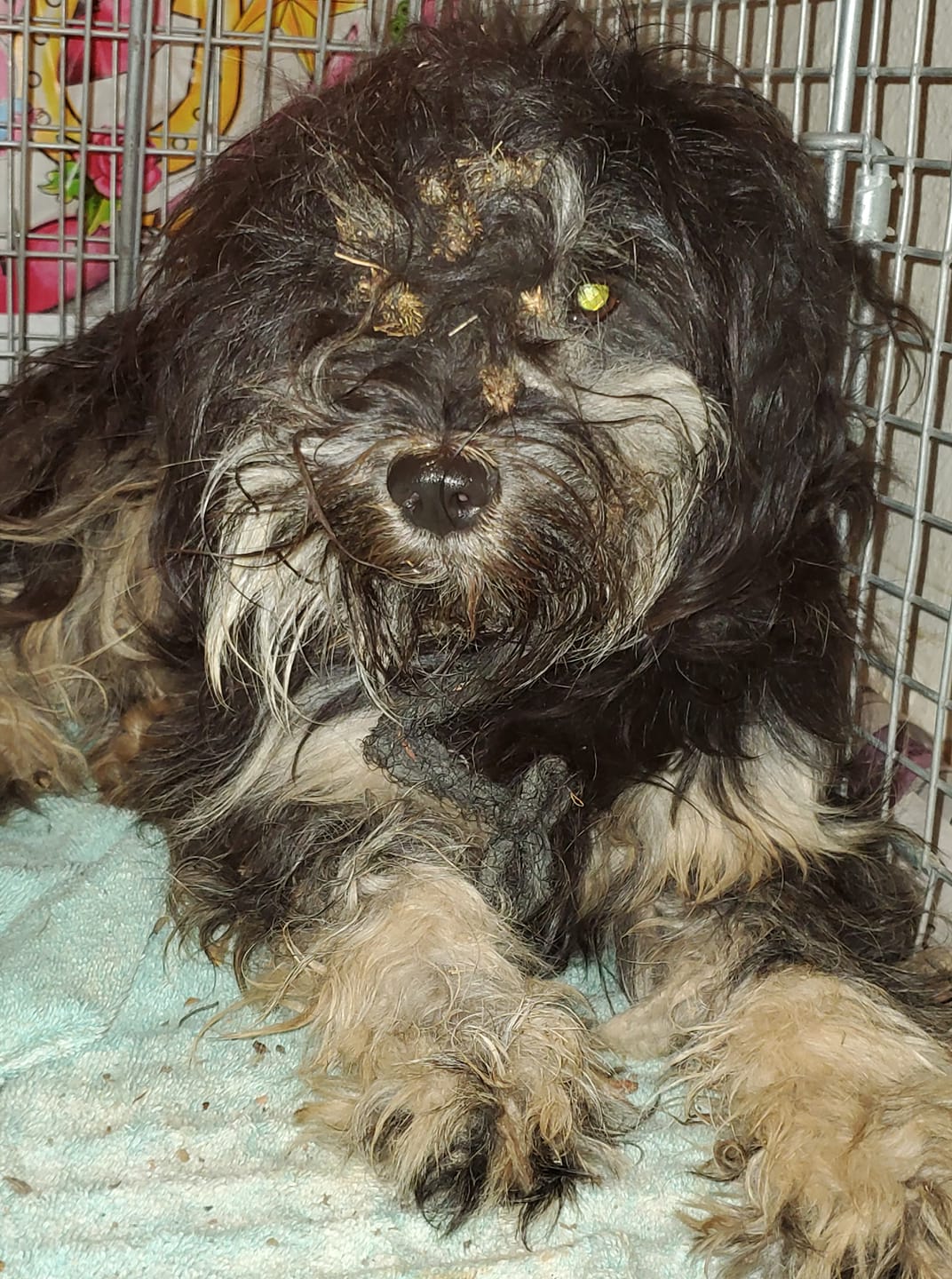 Ziggy kept getting frustrated, returning to her dead friend, trying to wake her to play. She never left her friend's side. But she wanted that chicken so badly and she'd try to reach over the trigger for the trap with her paw. At some points, coyotes could be heard nearby, and this panicked Ziggy again.
After 12 long hours of watching and waiting however, Ziggy finally triggered the trap. Woodward transported her to the Kingsburg Veterinary clinic, where she was sedated to reduce her trauma and then shaved and treated.
Her fur had been so long and matted that only after it was removed could they tell that Ziggy was a girl. She'd also had stickers embedded in her face and her vision had been affected. Both dogs had ropes around their necks, but there was no sign of ownership or indication of how long they had been strays.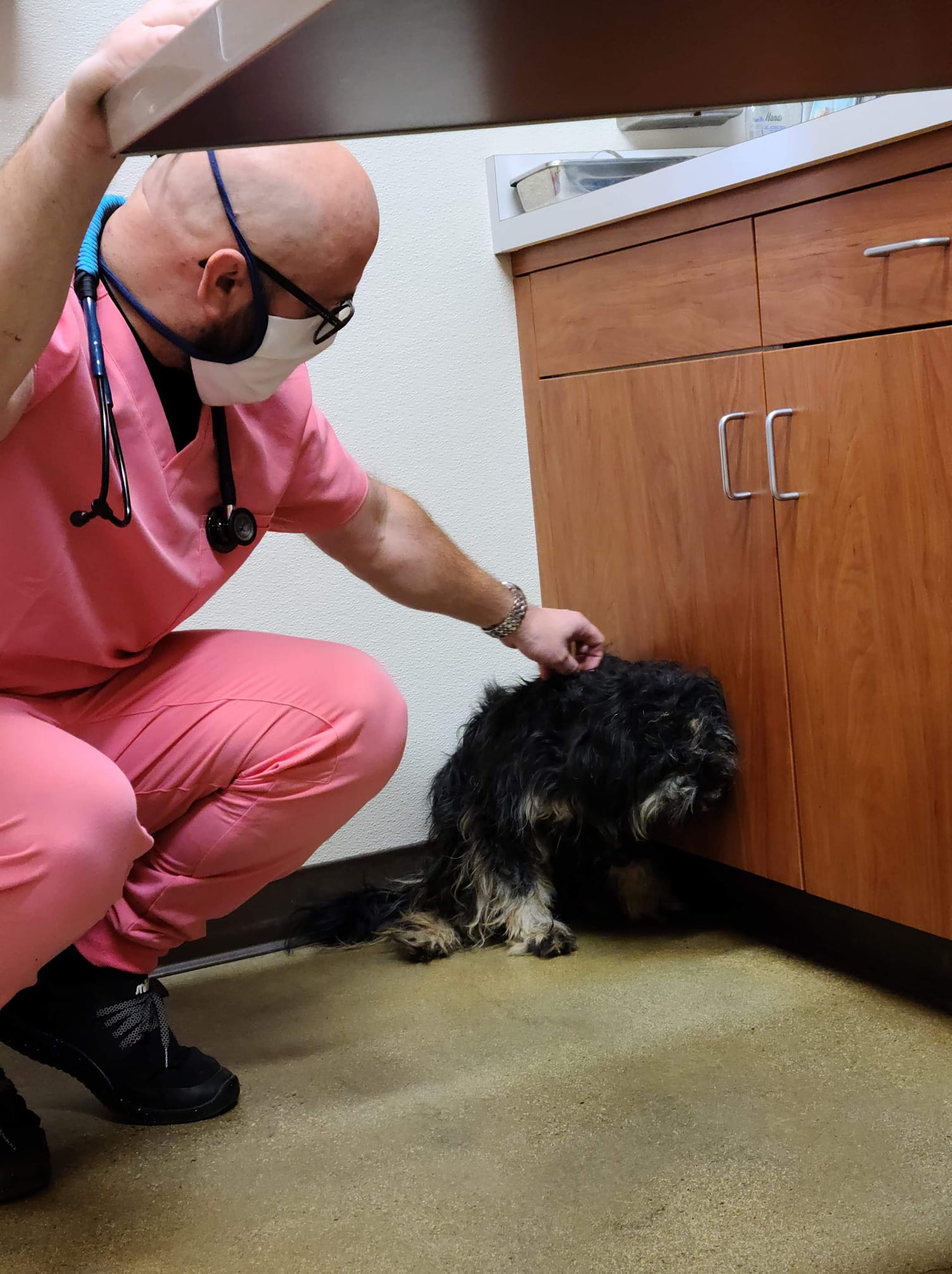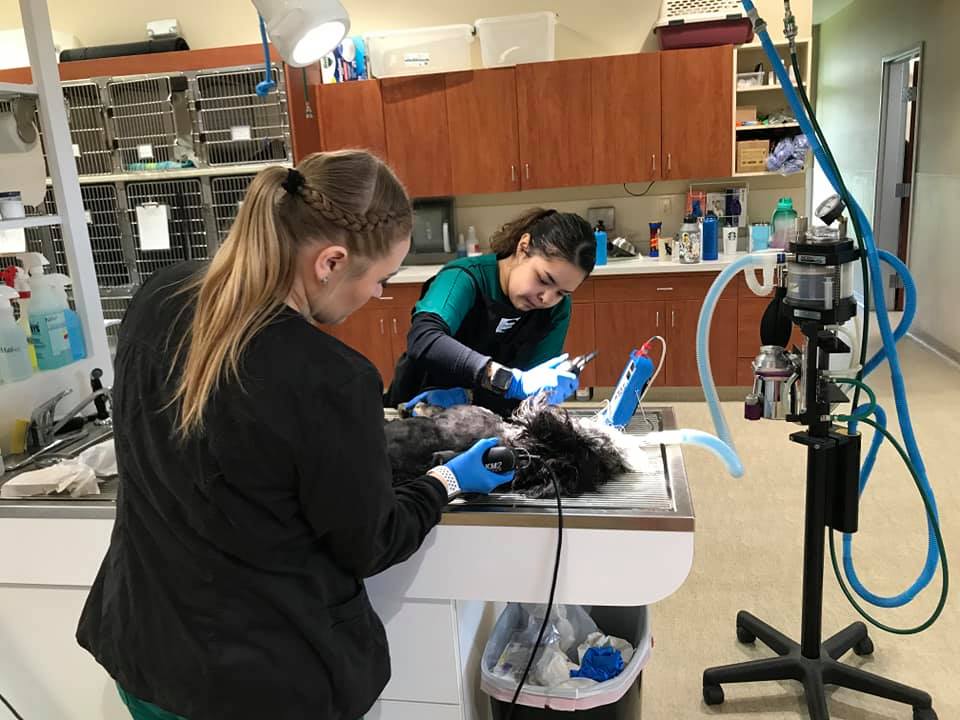 "A lot of times dogs will do that, and they'll stay devoted. I'm not sure if they're hoping that they'll come back to life or not," Woodward said of Ziggy staying with her dead companion, reported Fox 26 News.
Ziggy's journey to recovery will be a long one, and she will have to learn to trust humans again. Woodward and the volunteers who support Pinky Paws Search and ResQ, however, are more than happy to be there every step of the way.
Ziggy's friend was buried at Pinky Paws.
We would love to hear your stories! You can share them with us at emg.inspired@epochtimes.nyc