"I don't really understand why that picture would [get] so much attention," Stan Feener, 59, said of a photo of him with his wife, Phyllis, who suffered from early-onset dementia, that went massively viral on Twitter.
Taken on April 17, 2018, about a month before Phyllis passed away, the simple yet heartwarming picture shows her curled up on a recliner next to her husband, sleeping.
However, what their daughter, Kelli Taylor, wrote to accompany the picture touched over half a million people. "My parents have been married for 34 years […] She doesn't always remember his name but she knows she is safe with him. If that's not true love, I don't know what is."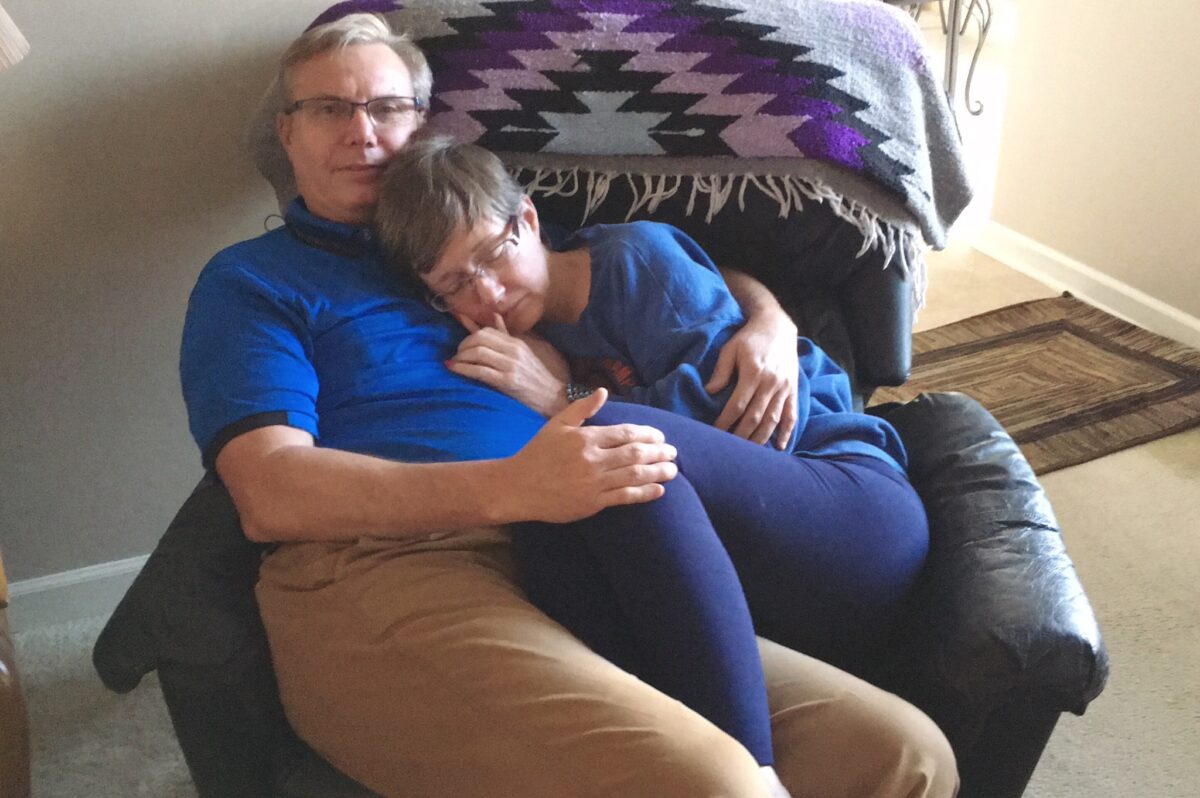 Stan and Phyllis first met each other in Fort Worth, Texas, when Phyllis was working for an architectural firm and Stan was working on his master's degree. They were then married in 1984. The couple shared their Christian faith and a commitment to raising their three children, Kelli, Alex, and Josh.
Stan told The Epoch Times, "Phyllis and I homeschooled all three children (primarily Phyllis) until their [high school] graduation and celebrated their academic scholarships to college."
Residing in Tennessee, since 2000, the Feeners helped found the New Life Academy Homeschool Co-Op in Mt. Juliet, where they not only taught but also served on the board. Phyllis wasn't just the cornerstone of her family life but also played a pivotal role in mentoring many young women in the community and guiding them on their faith journeys.

Stan and Phyllis had already shepherded their own children through school and watched their oldest child, Kelli, get married and Alex and Josh go off to college when Phyllis started to experience the first symptoms of dementia around 2012. Stan explained, "I noticed that Phyllis began to forget things and would often repeat questions."
"Medical tests began when she was 52, testing led us to a neurologist and the diagnosis of early-onset dementia," he further added.
Phyllis suffered from a particular form of dementia known as logopenic variant primary progressive aphasia, and those affected "have difficulty finding words when they are speaking," according to a dementia organization, The Association for Frontotemporal Degeneration. "As a result, they may speak slowly and hesitate frequently as they search for the right word."
While "dementia" is the term most people are familiar with, it is just an umbrella word for many conditions that involve memory loss. Stan noted, "the original diagnosis was a lengthy process and took nearly a year."
Some might find themselves unfair victims with such a diagnosis, but Stan trusted that Providence was still at work despite the "indescribable weight" that fell on him as the primary caretaker.
One such instance of divine care that he shared was that "five months before Phyllis' diagnosis I started a job that permitted me to work from home and paid for Phyllis' travel with me." Stan believes "God provided this so Phyllis and I [sic] to spend our last five years together."

However, faced with this situation, Stan was never alone when it came to caring for his wife. "Education and personal research was vital to my survival as a caregiver," he said. "There are many organizations, blogs, support groups, etc. who are willing and able to help."
In addition to the ever-growing body of research and information on dementia, he and his family also received moral support.
As he explained, "I resigned from my job in [December 2017] to become a full-time caregiver, through our relationships at work, church, the homeschooling community, and friends we received meals, money, etc."
Kelli Taylor, their eldest child, also started a GoFundMe campaign in May 2017 to help deal with mounting medical bills. The response to this was tremendous with over US$24,000 being raised.
Through the years, Stan witnessed how God helped him and his family in numerous ways. "In [January 2018], I shared our situation with a friend in another state and his church sent money to help cover living expenses until after Phyllis' death," he said.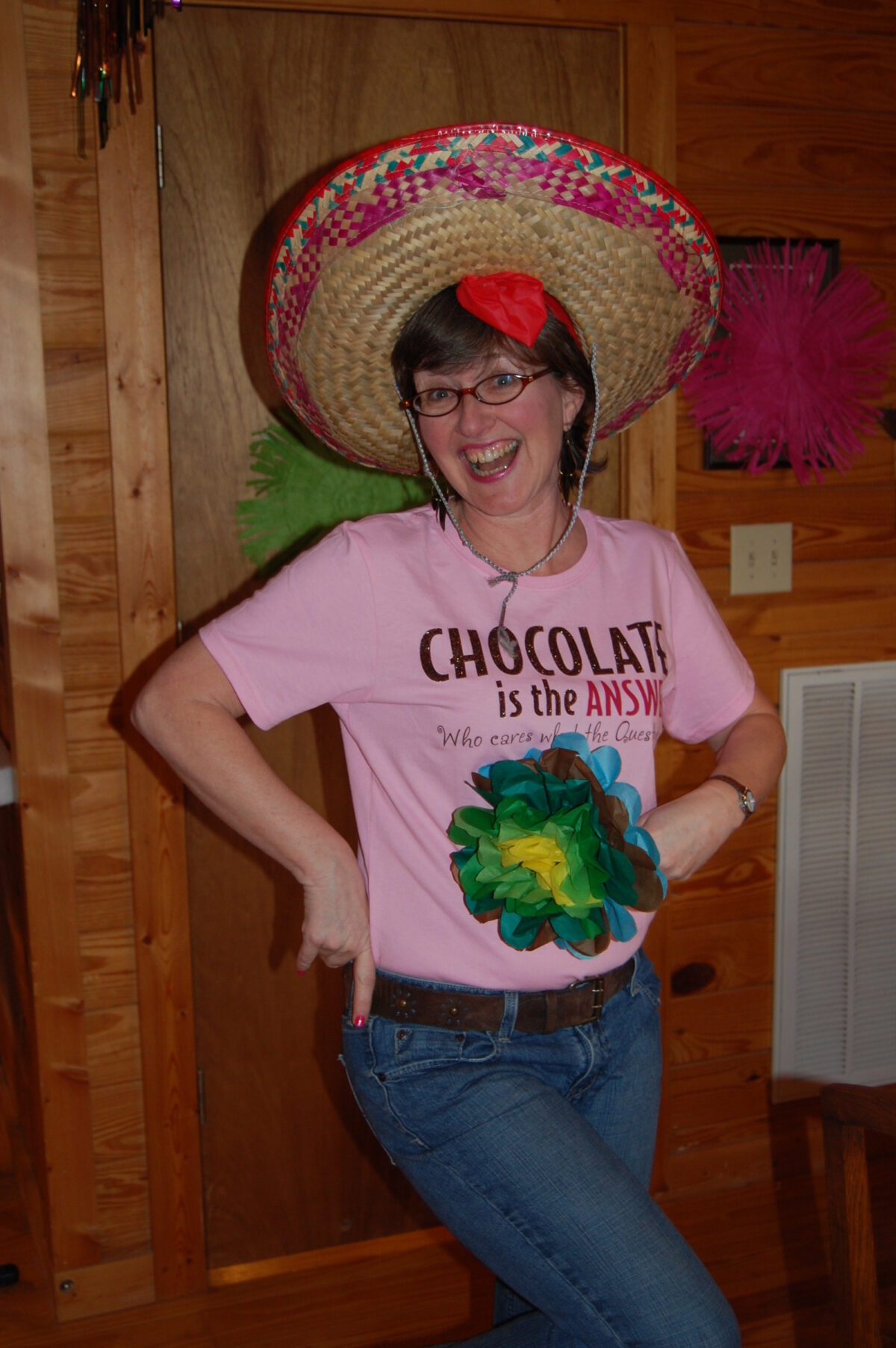 One could only imagine that being a caretaker with increasing responsibilities could have been tremendously difficult, but Stan found beauty in being able to show his wife love until death did them part. "It gave me the opportunity to love her in ways that I never imagined, additionally, I saw every smile, heard every laugh and felt her touch every day, memories I cherish to this day."
When Phyllis would be asked how she was doing, she would respond by saying, "I know that I am in God's hands, He will take care of me."
While the process of speech therapy helped Phyllis hold on to some of her abilities, the disease ultimately won out, especially as 2017 came. The family wrote in May of that year on the GoFundMe page, "Phyllis' condition has progressed to a point that she cannot be left alone. She is unable to perform simple tasks like pouring a bowl of cereal or dressing herself, has trouble communicating her thoughts and needs, and has forgotten names of family members."
The photo that Kelli Taylor posted of her parents was just one month before Phyllis passed away and it might have taken their story to a much bigger and wider audience, but for the family, this was just a snapshot of their daily reality. Stan said that he "love[d] the look of peace on her face in the picture."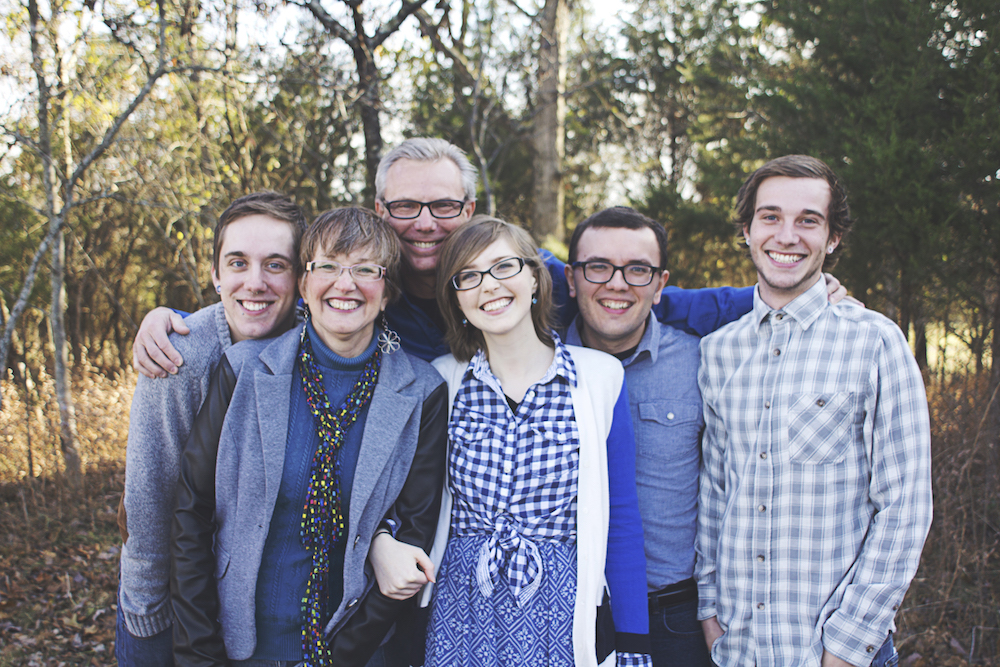 When Phyllis passed away on May 27, 2018, just three days after her 58th birthday, her life was celebrated by her family, friends, and their faith community at Ethos Church in Nashville, Tennessee.
For Stan, rebuilding his life after his wife's death has required considerable effort and been made possible by many helping hands.
Stan was contacted by his former employer and has gone back to work after his wife's death. He said: "It was safe and healing to go back to an environment where people had prayed for and supported us from the start."
"I did not have the emotional, physical or mental energy to search for a job, again I see this as being from God," he further added.
However, Stan remembers and cherishes the final years with his wife fondly no matter how hard they were. He shared, "I love her smile, her laugh, her hugs, her love for family and people… these things I will never forget."
His biggest recommendation to those whose loved ones suffer from dementia is to enjoy the present moment with them. "[D]ementia will steal the personality and abilities of those you love, don't waste those years mourning, invest those days in creating wonderful lasting memories," he said.
Photo courtesy of Stan Feener