WINDSOR, Calif.—Burgundy and the vineyards from which Sonoma-Cutrer, a winery in Windsor, Calif., takes its grapes share a similar terroir. It comes as no surprise that both focus on cultivating the same varietals, Chardonnay and Pinot Noir. Every two years Mick Schroeter, Sonoma-Cutrer's winemaking director, travels to Burgundy to touch base with the varietal "roots," ensuring the estate stays true to its mission. "We marry together Burgundian traditions with Californian ingenuity," he said.
In eastern France, Burgundy stretches a long, thin line from Auxerre in the north to Lyon in the south. Archaeological evidence places Burgundy's viticulture as far back as the second century A.D., and some historians argue the Celts planted vines before the Romans conquered Gaul in 51 B.C. Talk about "Old World."
Burgundy can get a bit stuffy, so think of it this way: Red Burgundy is Pinot Noir and white Burgundy is Chardonnay. What makes Burgundian wines special is that Burgundy, more than any other wine region in the world, is terroir-driven. Soil, terrain, sun exposure, and a climate generally characterized as continental; cold winters, warm summers, and ample rainfall—all play a part. Most simply put, terroir is the concept that the land imparts unique qualities onto the wines. Wines from California and the rest of the "New World" tend to favor a fruit-centric profile, while a wine from Burgundy will likely display less fruit, more earth, and mineral notes. These wines are revered, and so a California estate yielding a similar result is remarkable, both in quality and value.
Let's taste a few of Sonoma-Cutrer's offerings.
Russian River Ranches Chardonnay 2016 ($28)
The big, bold buttery Cali Chardonnays are historically difficult to pair. Embracing minerality and acidity created one of the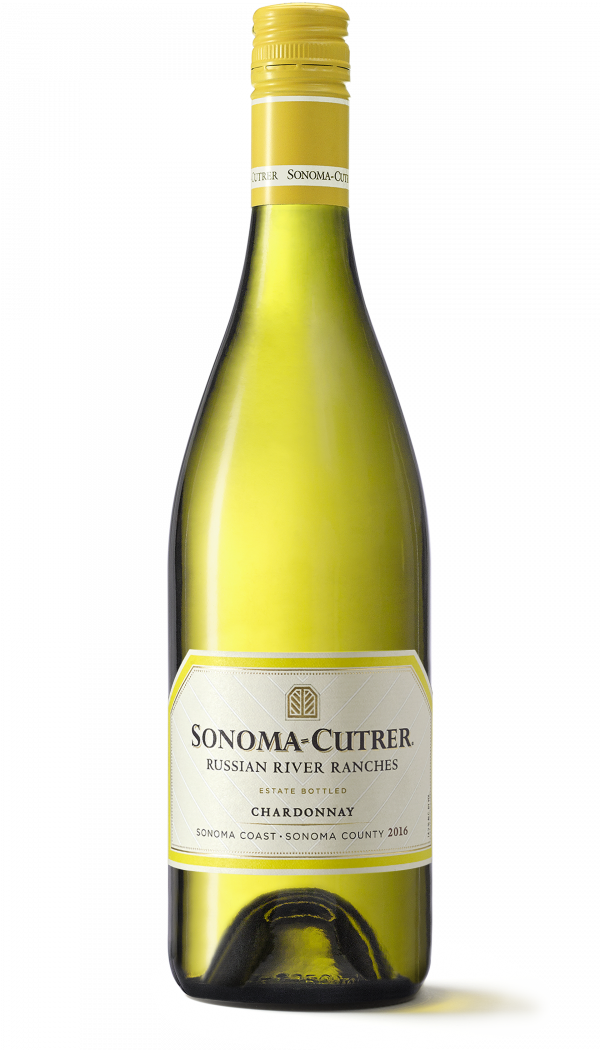 most food-friendly Chardonnays on the American market, with Russian River Ranches named the top fine-dining Chardonnay for 24 of the last 29 years. "Our style of Chardonnay is trendy, even though we've been doing it for decades," said Schroeter. In a true blend of tradition and innovation, the grapes are handpicked before entering a modern, one-of-a-kind cooling tunnel, preserving natural acidity and reducing oxidation. Again, the grapes are sorted by hand. Classic Burgundian techniques continue to be employed; barrel fermentation, lees aging and malolactic fermentation to gently soften acidity. This straw-colored offering opens with green apple and pear boasts a long, elegant structure.
Rosé of Pinot Noir 2017 ($25)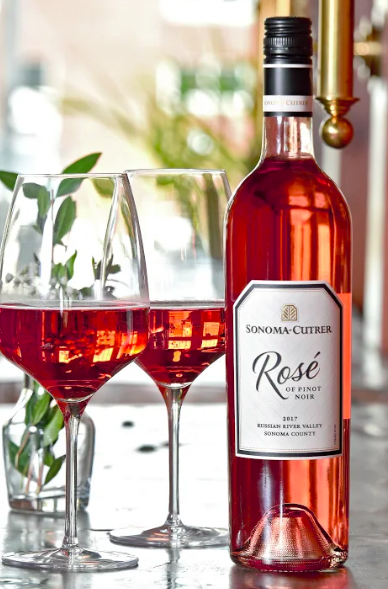 One of Sonoma-Cutrer's surprises is a separate Pinot Noir winery, called the Pinot Barn. A 2016 pinot passion-project of 2,500 cases was so well-received, Sonoma-Cutrer bottled 5,000 more cases in 2017. Made from 100 percent Pinot Noir grapes from vineyards in the Russian River Valley appellation harvested two weeks before full maturation, each batch is fermented separately in stainless steel tanks at low temperatures to protect the delicate aromas and flavors. Half of these grapes go direct to press while the rest spends 2–3 hours pressed in the skins. This pale, pink beauty showcases the brightness of the pinot noir grape, with aromas of strawberry, pomegranate, and watermelon with an almost weightless mouthfeel. As with all rosés: Drink now.
If you find yourself in the Sonoma Valley, and you're up for a fun and truly unique experience I suggest a tasting followed by a game of croquet, another ingenious property perk. They have two world-class lawns and you don't have to wear all white—or know what you're doing—to enjoy some friendly competition. Wine, cheese, charcuterie, and croquet—now that's a pairing I'll always remember.
Amanda Burrill sees through an adventurous lens, typically focused on culinary and travel. Her education includes a bachelor's in archaeology, master's in journalism, culinary degree from Le Cordon Bleu and wine, and fortified wine and spirits credentials earned while living in Paris. She is a U.S. Navy veteran, Ironman triathlete, high-alpine mountaineer, injury connoisseur, and ruminates on UnchartedLifestyleMag.com