There's nothing a mother won't do for her children. Tragically, one brave Californian mother has lost her life, saving her children from a fire in their home.
Kristina Stratton's home fell victim to a devastating fire on Thursday, Feb. 7, the cause of which is still unknown. CNN reported that Kristina, 38, was standing outside her Bakersfield residence with one of her daughters when the fire inside their home became apparent.
The mother's instinct to reach her children was overpowering.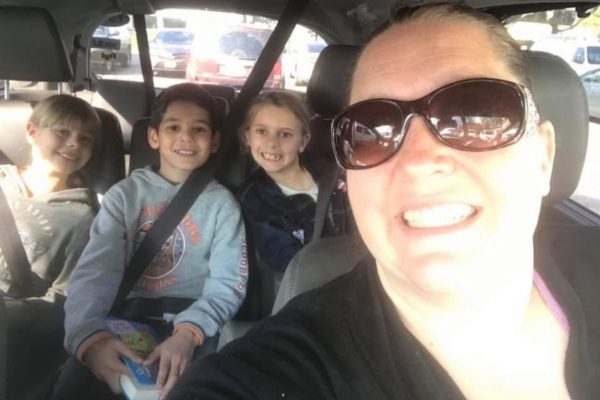 Kristina's four other children, ranging in age from 7 to 18, were all inside the house: a frantic Kristina rushed inside and up the stairs to help bring her children to safety. KFSN-TV reported that all four children managed to escape by smashing a window and jumping to the ground below.
Mercifully, they survived with only minor injuries and a small degree of smoke inhalation. They were treated at a local hospital.
But the family's survival came at a devastating price: firefighters made fervent attempts to rescue Kristina from the upstairs floor of her home, but she didn't make it.
Although deeply shocked, Kristina's sister Sarah Parks voiced admiration for the mother of five's selfless action. Speaking to BakersfieldNow.com, Sarah said: "My sister just did what any mom would do, protecting her children. I hope I could be half the woman she is."
"She's my hero," Sarah continued.
The children have a hard road ahead of them, since three of them already lost their father to cancer in 2015. The father of two of Kristina's children lives in a different state.
After being widowed, Kristina had cared for her five children on her own, with some additional support from family members. But sister Sarah's appraisal is testament to the hard work and love with which Kristina faced her solo-parenting responsibilities.
Sarah revealed that she and her husband will apply to become the legal guardians of Kristina's children, ensuring that their future will be as stable and secure as possible in light of their tragic losses.
"There are a lot of questions now that both mom and dad have passed and how that's going to look in the next weeks and months and years," said Pastor Angelo Frazier, a concerned family friend, talking to CNN.
Angelo is not alone in mourning for the loss of a brave and loving mother. Many of Kristina's neighbors are grieving; friends and family members have rallied together to go through the wreckage of Kristina's home.
David Witt of Kern County Fire Department made a statement on Friday, Feb. 8, urging the public to make a fire escape plan for their homes to prevent further tragedies like Kristina's.
"She had a lot of people who loved her," Frazier continued. "She loved her kids, her family, God."
"She loved life."
Do you have a fire escape plan? If you feel affected by this story, spread the word and uphold the importance of fire safety by sharing this article with friends, family, and loved ones.