Three siblings were moved to tears by an unexpected gesture from their stepfather—who they've known for over 18 years—when he asked to adopt them by presenting gifts at the youngest sibling's 22nd birthday party.
A video of the tear-jerking moment quickly went viral, tugging at netizens' heartstrings.
"Although it was my sister's birthday, my stepdad had a gift for each of us," the eldest of the siblings, Isabel Arias, 27, told The Epoch Times. "He wanted us to open the gifts together."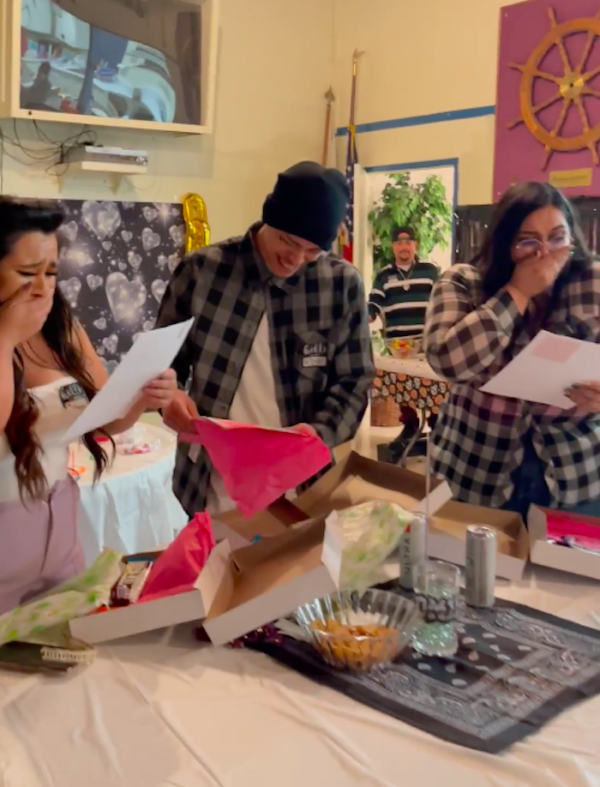 After the family sang the birthday song together and cut the cake, Isabel's mother, Angela Marroquin, 43, gathered all the siblings around the table and gave a box to each one of them.
"My dad was to the side of the table, then they said, 'Okay, open your gift!'" Isabel recalled.
Isabel, Arturo Olmedo, 25, and birthday girl Anahy Olmedo, 22, ripped open their boxes, joking about the tissue paper and candy inside. Then they saw the paperwork.
"We all cried at once," said Isabel. "Underneath the candy was the adoption paperwork and a pink sticky note, saying, 'Will you be my [son or] daughter?'"
As Anahy read the heartwarming note, she gushed: "You want to adopt us?"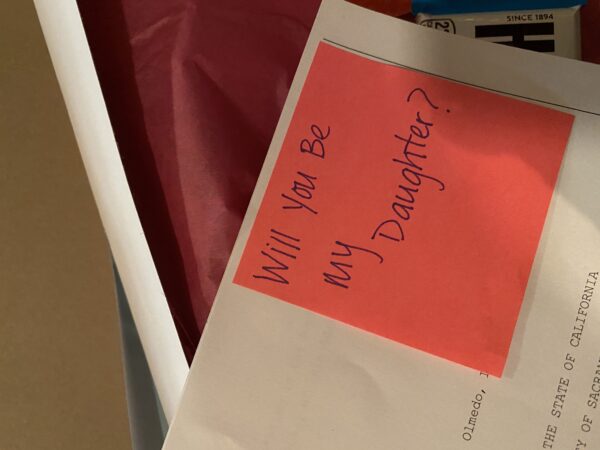 Meanwhile, Arturo was the first to run over and hug his stepdad, Juan Marroquin, 52. The sisters then followed, as party attendees clapped and cheered at the heartfelt gift. Later, Isabel posted footage on Instagram, captioned, "Our family is defined by love, not blood."
The post has almost 98,000 reactions to date, which none of the siblings anticipated.
"Honestly, we were so shocked!" said Isabel. "However, it makes me happy … people have told us how heartfelt it is, and how they usually see the child asking the parent to adopt them, not the parent asking the child."
Additionally, Isabel also received messages from people expressing how happy they were for the siblings.
"My family and I are happy that our moment made people's day and gave them a smile and shed a few tears," she said.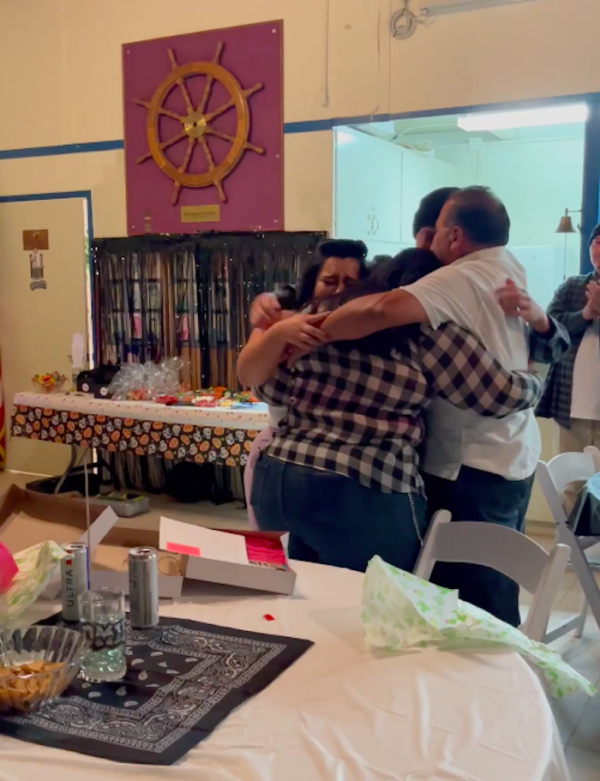 The three siblings, who grew up in Clearlake, California, with their mother, Angela, first met Juan in 2003 when he was the DJ at a quinceanera—a girl's 15th birthday that is celebrated in a big way in Latin culture. Isabel was 9 at the time and Angela had just filed for divorce.
"[Juan] took a moment to ask my mom to dance," Isabel regaled. "I didn't like that a man was asking my mom to dance … I laugh at it now, because I was a bit of a brat about it, but my siblings liked him."
While the sibling trio thought Juan, a now-senior car detailer, was "super serious" at first, they soon discovered his caring, supportive side and warmed up to him. Juan then introduced his son, Edwin, to the trio.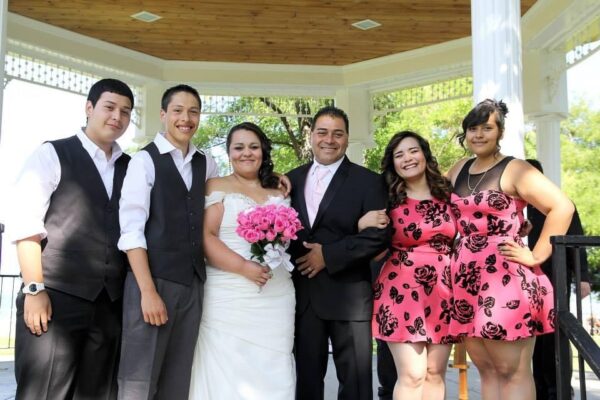 "He quickly became a father figure to us," said Isabel. "When our biological father stopped coming around for me and my siblings, Juan was there for us like a father should be.
"He offered advice, gave lessons, and made memories with us," she explained. "He was there for me and my sister for the father-daughter dance for our quinceanera; he was there for my brother and his soccer journey, coaching him and training him."
As Juan is a goalkeeper too, a family tradition known as "Soccer Sunday" soon took root, involving home and away games, barbecues, and occasional picnics on the beach in Fort Bragg. Juan's excitement during a first planned trip to Disneyland as a family also remains at the top of the siblings' list of happy memories.
"These memories are so precious to us, because there was so much laughter, inside jokes, and good times," said Isabel.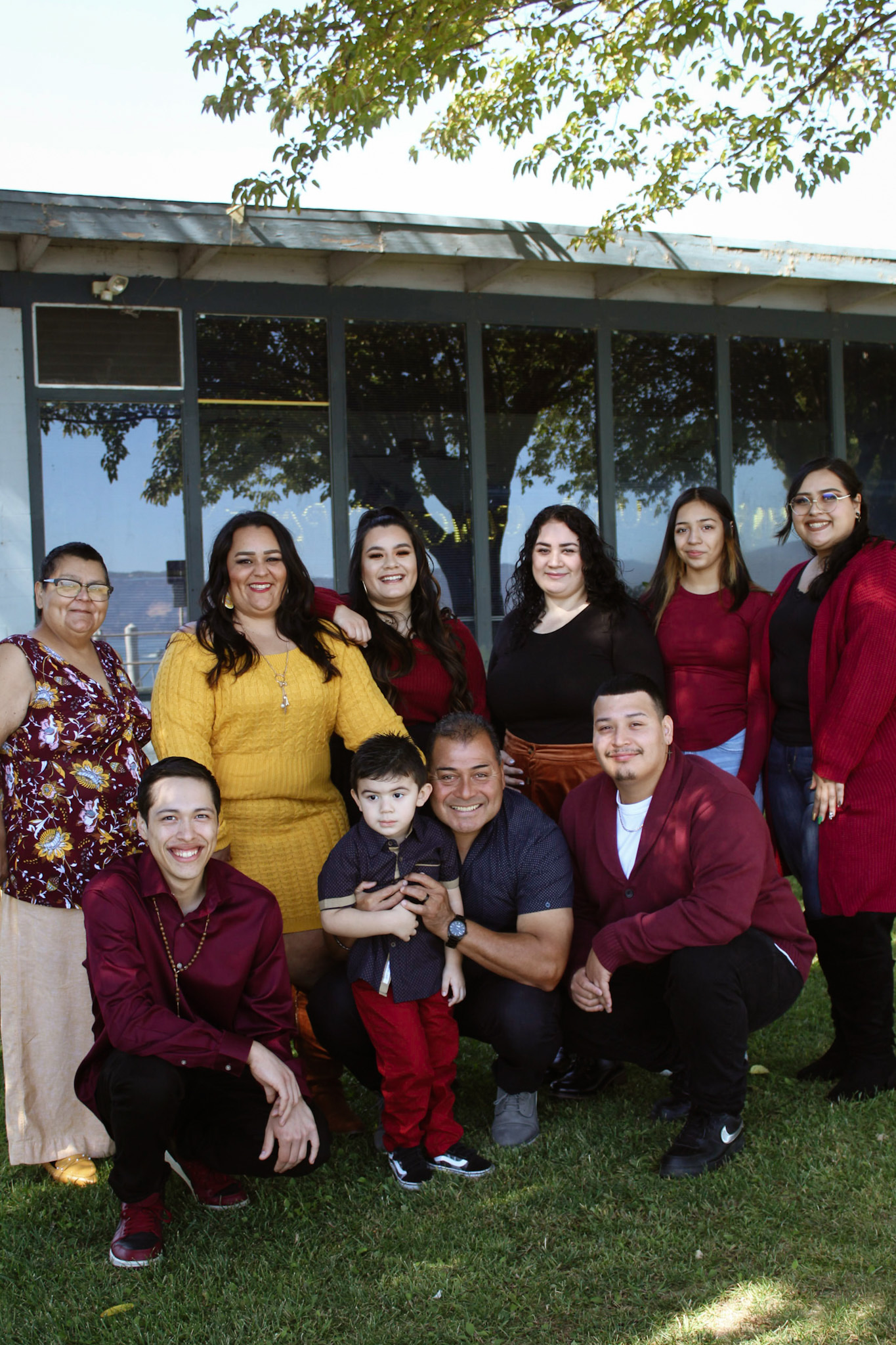 These days, Isabel, who works in network marketing for beauty products, lives in Texas, whilst Arturo, a cook, lives in Arizona. Their parents and sister, a middle school attendance secretary, remain in California, and the family stays in touch via FaceTime.
"When my brother and I visit, our new tradition is taking the boat out on beautiful Clear Lake, or playing some board games together," said Isabel.
Watch the emotional video:
(Courtesy of Isabel Arias)
Share your stories with us at emg.inspired@epochtimes.com, and continue to get your daily dose of inspiration by signing up for the Epoch Inspired newsletter at TheEpochTimes.com/newsletter