When a female orangutan was shot, separated from her baby, and left to starve on the rainforest floor in West Borneo, Indonesia, the outlook seemed bleak. Luckily, with the intervention of an animal rescue organization, the orangutan not only made a remarkable recovery but was successfully released into the rainforest to thrive in her natural habitat.
Her ordeal, however, highlights a mounting crisis of environmental destruction and a threat to the ongoing survival of these critically endangered species.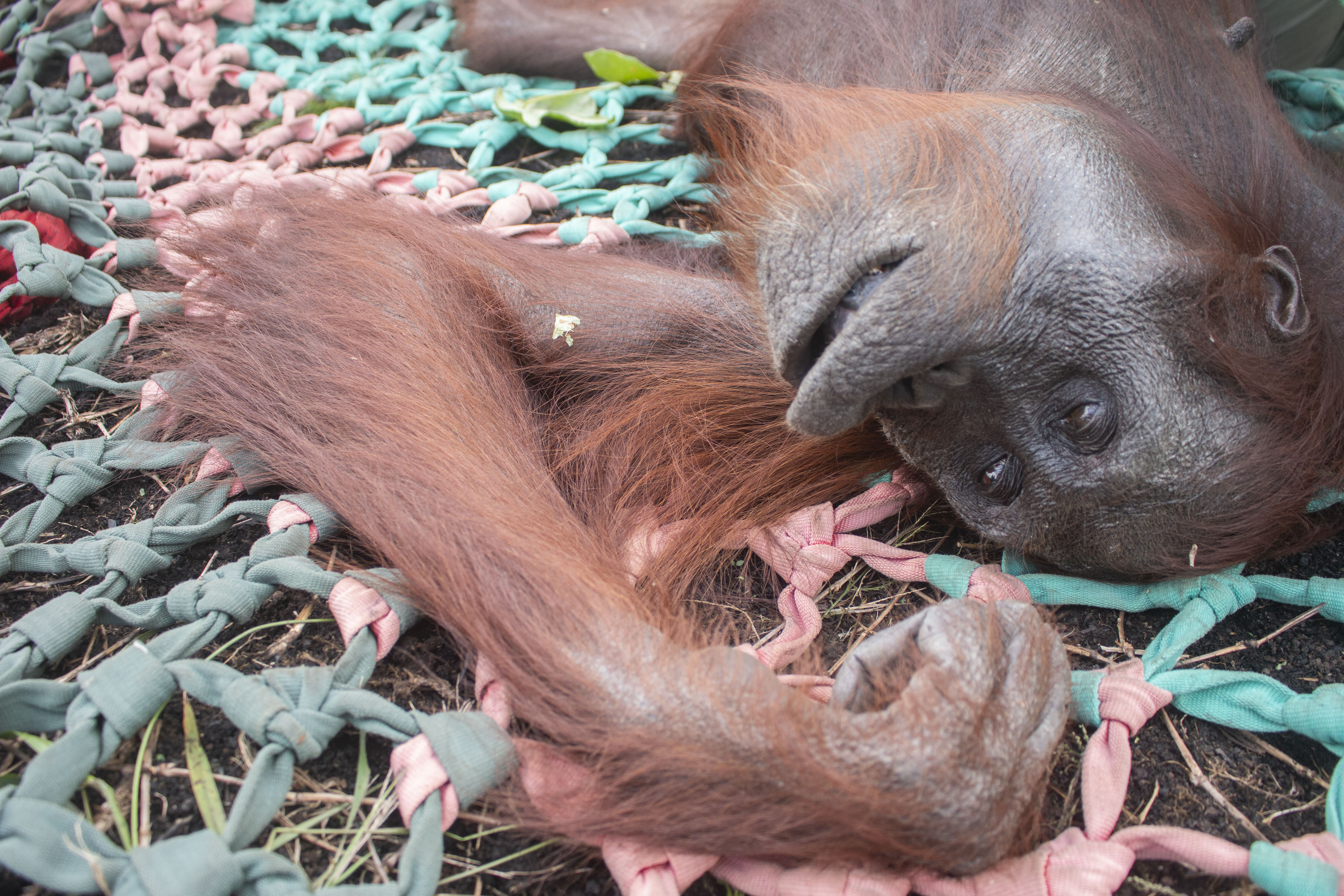 At the end of November 2019, locals from Sungai Besar Village alerted animal welfare outreach personnel from International Animal Rescue (IAR) to the plight of an injured female orangutan in the nearby rainforest. In an email interview, IAR's PR and communications manager, Lis Key, shares the extraordinary journey of the female orangutan from the brink of starvation to a full recovery.
"Thanks to our education and outreach work in the area," Lis explained, "nowadays people contact IAR or contact the forestry authorities when they encounter a wild orangutan in the neighborhood."
She further added, "A few years ago they would have been more inclined to attack and even kill it to prevent it from eating their crops."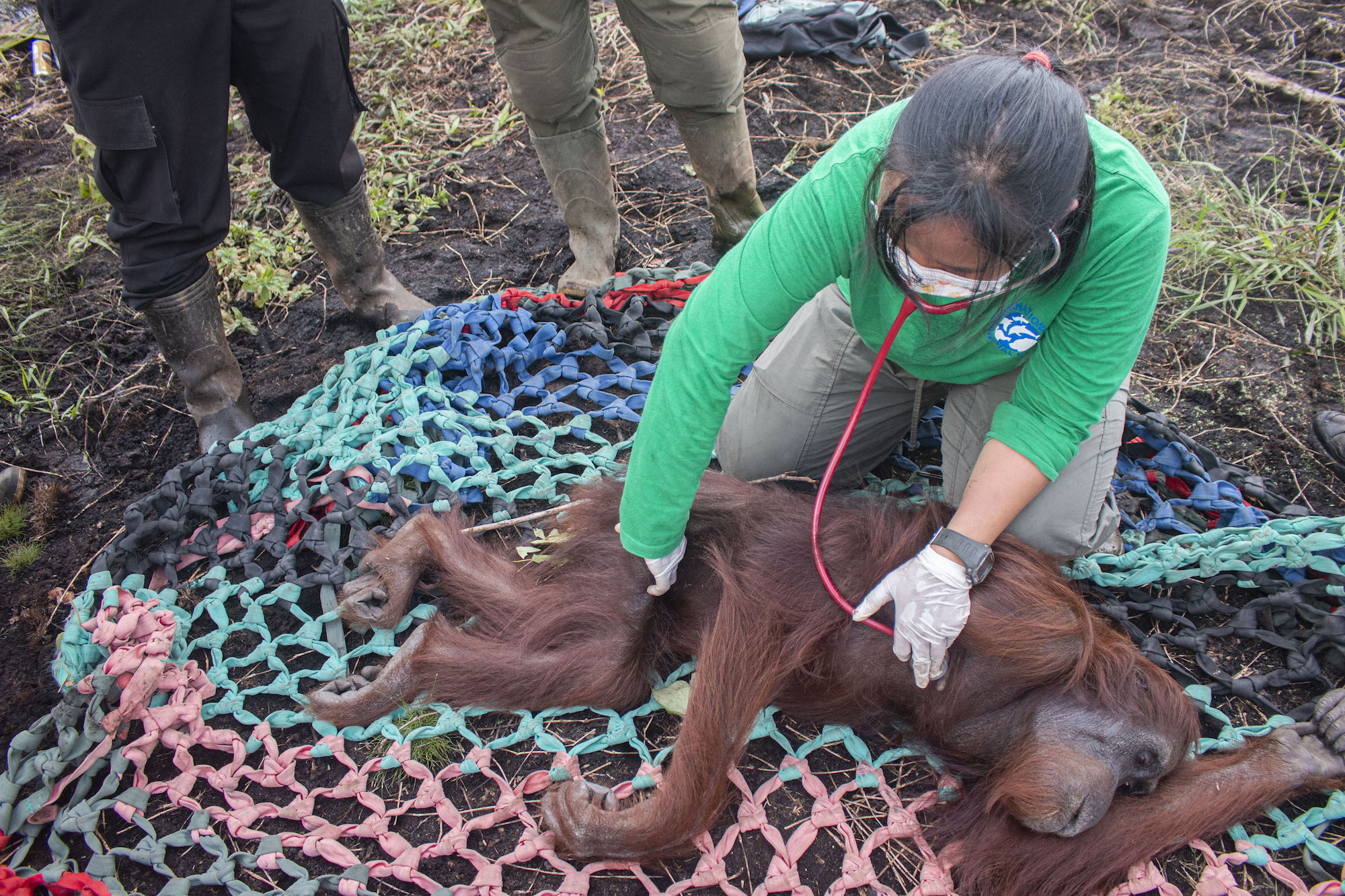 The orangutan, named Epen by her rescuers, was discovered with airgun pellets lodged in her back and thighs. "Someone had clearly shot her," Lis explained, "perhaps to drive her away from their property."
Forest fires in Ketapang Regency had ravaged Epen's habitat in 2019. They were reported to be the most terrible fires since 2015.
Lis explained that the fires are habitually started deliberately to clear land for farming and palm oil plantations, but sometimes they rage out of control. Some displaced orangutans are forced to leave their homes in search of food, and Epen, with her injuries, was incapacitated.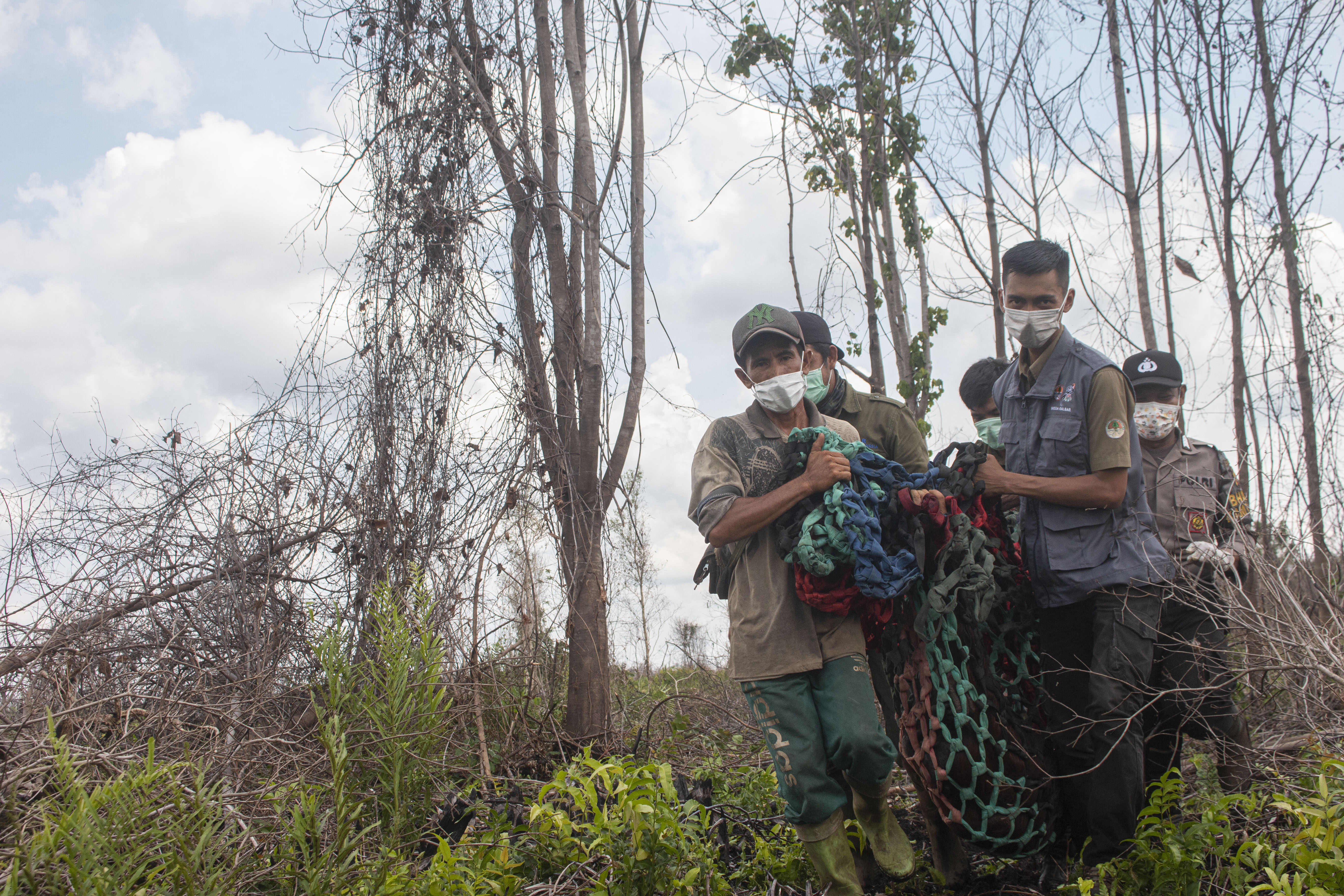 Epen was found by the IAR rescue team amid the scorched ruins of her rainforest home. In order to capture the weak, starving orangutan, the team used a safe, humane dart gun to anesthetize her. "Once anesthetized, she fell gracefully out of the tree and into the net being held to catch her by the rescuers below," Lis said.
When Epen was rescued, she was producing milk; however, her baby was nowhere to be found. "Sadly it's possible that her baby had died, perhaps through malnourishment since her mother was starving. Or, the baby may have been taken to be sold as a pet," Lis added.
Video courtesy of International Animal Rescue
As Epen was very thin and malnourished, she was prohibited from immediate release, and thus required urgent medical attention and rehabilitation. However, if her condition would have been better, she would have been transferred to a protected forest area and released.
"She needed to build up her strength," Lis explained. "Of course, she had the airgun pellets lodged in her back and thighs, but the medical team decided it was safer to leave them in place than to try to remove them. She was very wild, having always lived in the forest."
Lis further continued, "so all contact outside the medical checks, which were carried out under anesthetic, were kept to a minimum."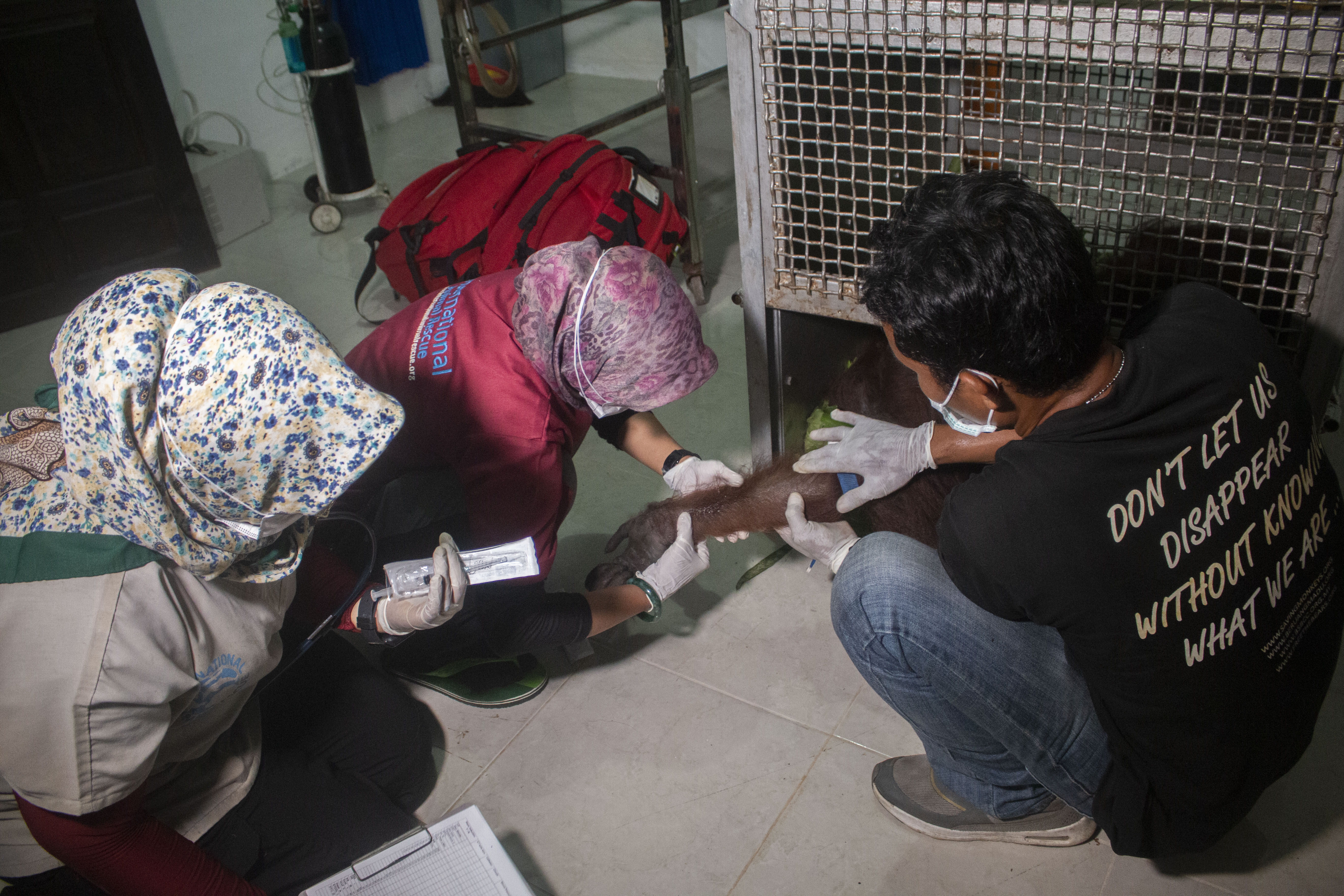 During the course of her treatment at IAR's specialized orangutan center, Epen was given fluids and a strength-building diet that also helped her gain weight. In addition to that, blood was taken to determine a clean bill of health. In the over one month at the center, just like all the other rescued orangutans, Lis said, Epen displayed a "remarkably strong will to live."
"They are stoical, and cling to life even when their homes have been destroyed and they are without food and shelter," Lis explained. "They have a very strong survival instinct, and Epen was no exception to this."
On Jan. 20, 2020, after six weeks of undergoing treatment, Epen was released into the protected forest of Gunung Tarak, a safe release site for orangutans since 2014, in a joint operation by the BKSDA (West Kalimantan Conservation Agency), the Forestry unit of South Ketapang, and a team from IAR Indonesia.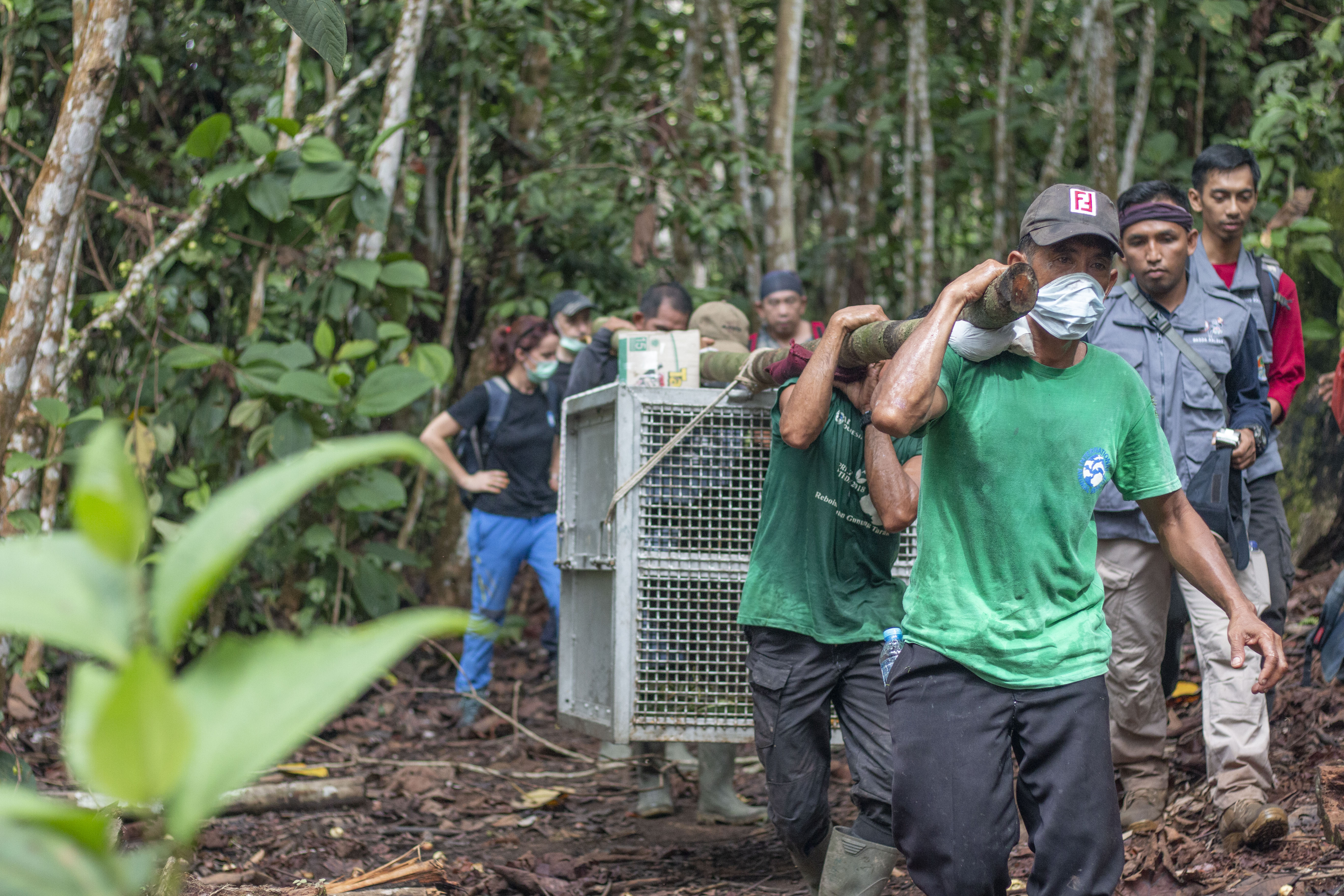 After weeks of malnutrition and unimaginable suffering, Epen finally regained access to the safety of tall trees and plenty of food.
Lis said: "She has been fitted with a sub-cutaneous microchip, so that, should she get into difficulty again and have to be recaptured, she can be easily identified." As long as she is left alone to live peacefully in her natural habitat, Lis shared, Epen will be able to fend for herself.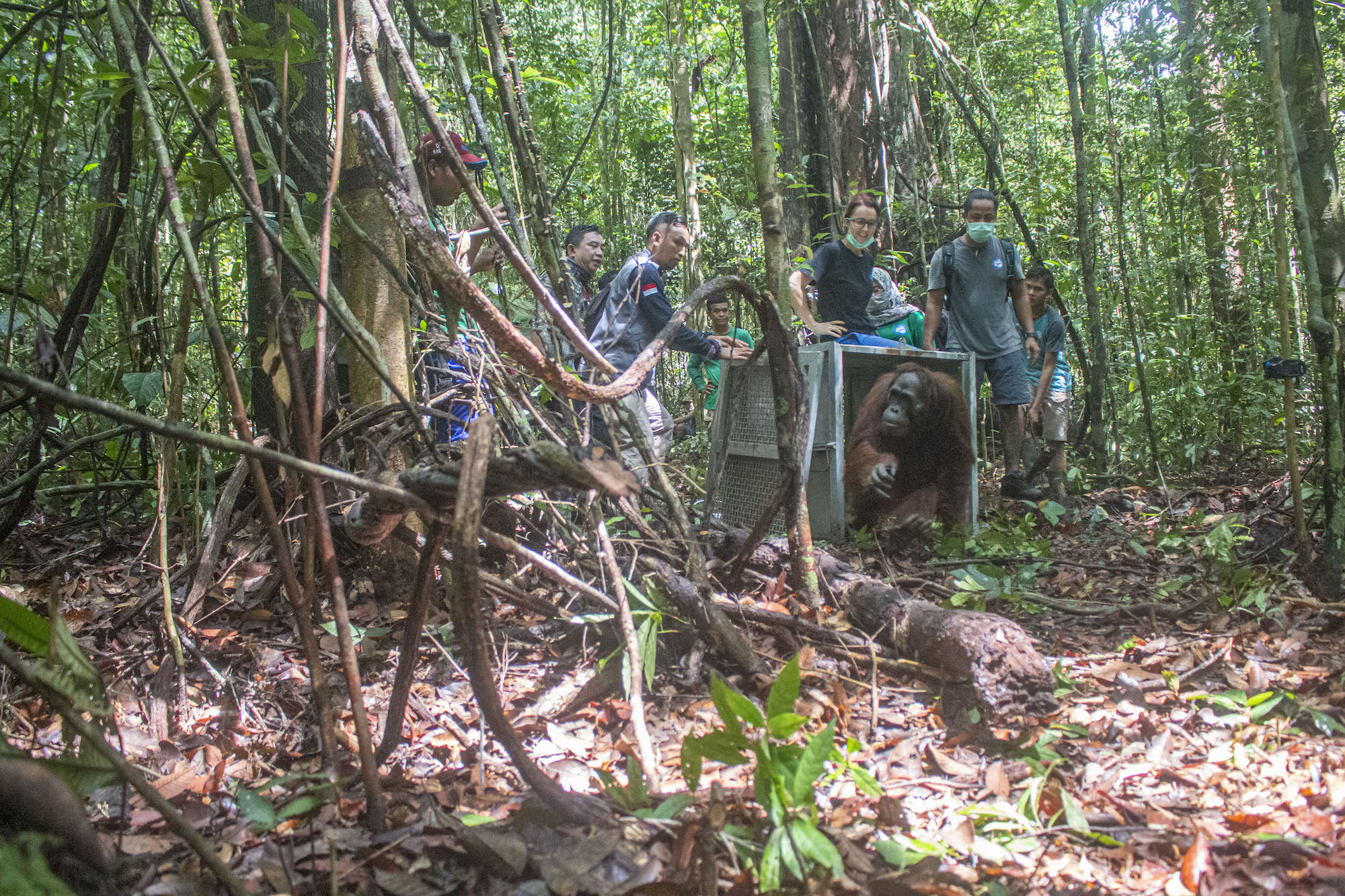 The loss of natural habitat as a result of deforestation and intentional land-clearing fires presents the most immediate threat to wild orangutans. Hunting is prevalent, and young orangutans are particularly vulnerable to being captured and sold as pets. "The capture of a baby usually causes injury or death to the mother," Lis revealed, "as she fights to protect her infant."
In addition, Lis also suggested certain practices that everybody can implement in their lives to minimize their impact upon the environment. Buying locally sourced produce lowers the risk of supporting unsustainable food production. Additionally, supporting the work of NGOs such as International Animal Rescue, whose work relies entirely upon donations, is crucial to ensure the ongoing support of critically endangered species like the orangutan.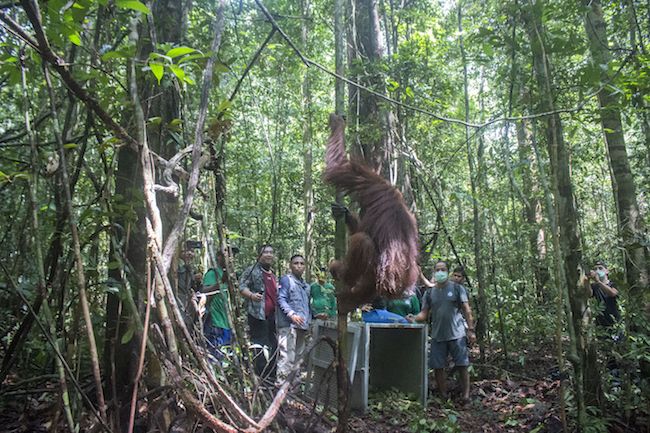 To date, in collaboration with local, governmental, and community groups, IAR has rescued more than 200 orangutans and has over 90 in their center undergoing rehabilitation.
"Time is running out to save [the orangutan species] from extinction," Lis explained, "so it is vital that governments, companies, NGOs, local communities, and individuals—all stakeholders who have a vested interest in the species and its forest homework together to protect its habitat and its future."