"The sweet, elusive pawpaw has been hiding in plain sight in the eastern and midwestern United States for centuries," George Washington's diary entry on March 7, 1785, mentions the pawpaw trees he planted at his Mount Vernon, Virginia home.
The pawpaw is said to have been the first president's favorite fruit.
Lewis and Clark wrote of finding and eating pawpaw on their expedition, just as they were running out of food. They got lucky; pawpaws have a short season, ripening on the tree from September through mid-October.
Today, many are unfamiliar with the custard-like fruit.
Split open its green skin and you will find yellow fruit and a row of large brown seeds about the size of a fat penny. Pawpaw is creamy and easily eaten with a spoon, right out of the skin.
It looks similar to a mango and tastes not quite like a banana.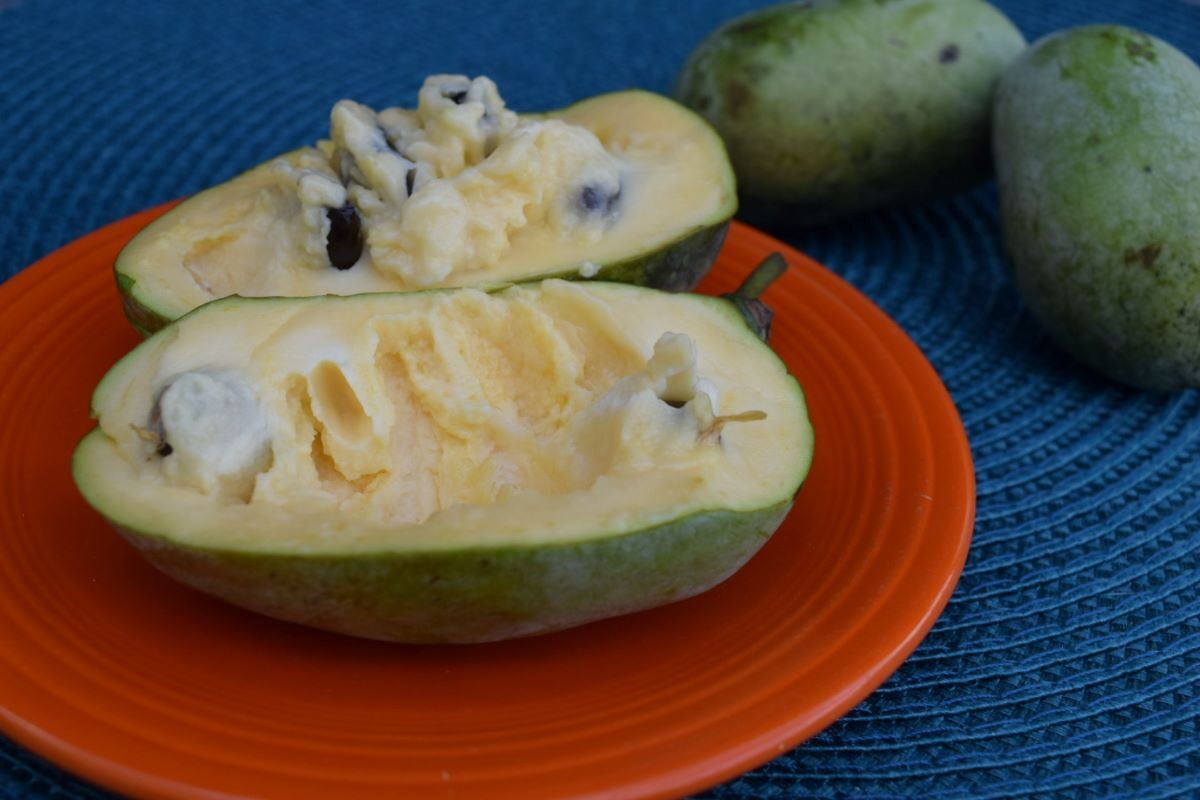 "It tastes like pawpaw," Judy Bono of York, Pennsylvania told The Epoch Times in a phone interview. "It is its own taste. Chefs in restaurants do love these." She has seen pawpaw made into beer, popsicles, creme brulée, baked into bread, and used in salsa, but most folks like to eat it right out of the skin.
Judy and her husband Richard Bono founded the York County Pawpaw Festival 17 years ago. The first year they had 80 people. Last weekend the festival, held at Horn Farm Center in York, hosted more than 1,800 visitors including a so-called "fruit hunter" who traveled from Florida for a taste of pawpaw.
The Bono's orchard has grown to 48 trees and 20 varieties.
"Growers are trying to cultivate consistent tastes and seeds," Judy Bono said. "If you collect them in the wild, you never know what the taste variety will be."
Perfecting the Plant
Pawpaws were eaten by Native Americans and European settlers through foraging, pawpaw expert Neal Peterson of Harpers Ferry, West Virginia told The Epoch Times in a phone interview.
"As the U.S. urbanized in the 20th century, and with pawpaws growing in the countryside, much was forgotten," Peterson, said.
The fruit got the attention of horticulturists in 1916 when the American Genetics Association's Journal of Heredity sponsored a contest searching for the best pawpaw and received over 70 entries.
This sparked research, breeding varieties and plantings.
Still, pawpaws remained in the background. Peterson was a young adult before he tasted his first pawpaw in 1975 while hiking. At the time he was studying for his master's degree in plant genetics at West Virginia University.
He wondered why something so delicious was not readily available. A bit of research led him to the 1916 contest and more about where fine old pawpaw varieties were located.
Peterson traveled around the United States searching for historic collections of pawpaws and collected seeds.
"I was looking for something rare. I planted nearly 1,500 seedlings and I had to wait for them to grow up," Peterson said. It takes seven years for pawpaw trees to start flowering and producing fruit.
He tracked characteristics, compared flavors and has named seven selections that he released to the public, through sales to nurseries.
"There is more breeding to be done," Peterson said. "I don't think it ever stops."
The fruit is still not a common sight at grocery stores but it can be found at some farmer's markets.
Perhaps the pawpaw is too persnickety.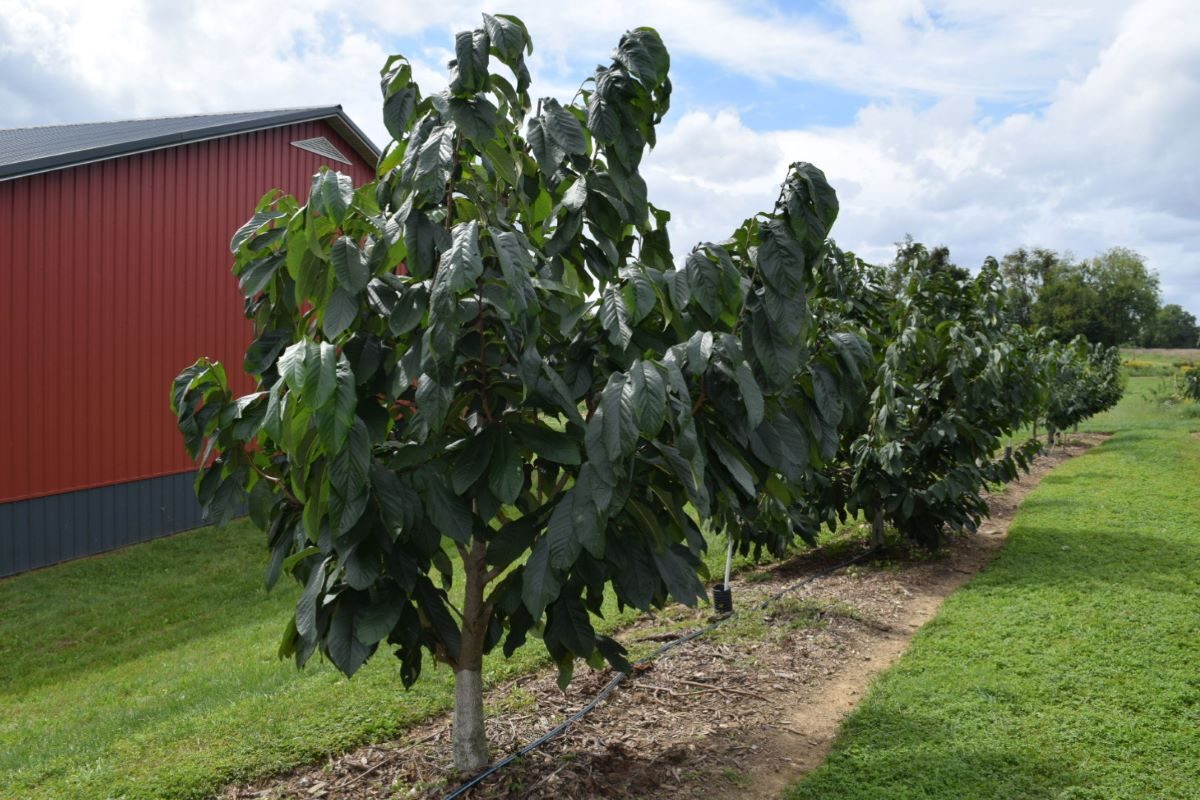 "I always thought they would be the next pomegranate, but there are challenges for the pawpaw," Bono said.
You can't tell by color when they are ripe, because the color never changes. Growers must feel each fruit for softness before picking. Some on the tree may be ready, others won't be. Pick too soon and forget it. They don't ripen on the counter.
Once picked, they last maybe a week. Pawpaws bruise easily so they can't be shipped unless they are individually wrapped in bubble wrap, but even then, there is no guarantee they would arrive before going bad.
"The pulp can be frozen for a year," Bono said. "But they are hard to process because you have to remove the seeds. They are a fruit [that] will never meet the mass market."
The pawpaw's fleeting nature creates a sense of urgency. Get them before they are gone or wait until next year.